Century 21 Carrie.com St. Mary's

1046 St. Marys Road

Winnipeg, Manitoba R2M 5S6

Phone:

204-987-2100

Fax:

204-987-3431

Ken Smith
10 Tychonick Bay
Kildonan Green, North East
No price available.
Home Information
Property Type: Single Family
Building Type: 2 Storey
Bedrooms: 3
Bathrooms: 2
Partial Bathrooms: 1
Garage: Double
Square Feet: 1778
Year Built: 2013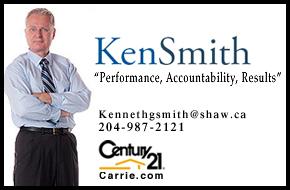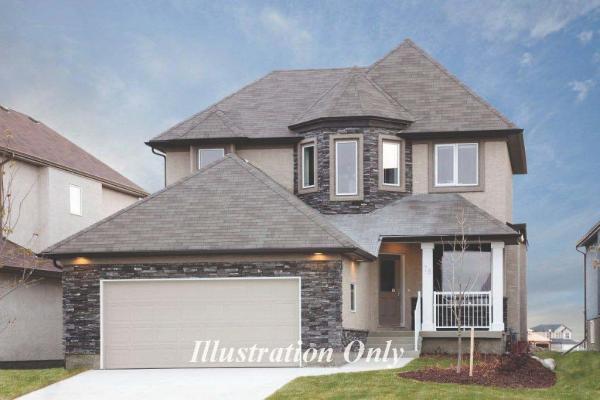 2010 Demographics for 10 Tychonick Bay
— Manitoba
— Winnipeg
Technicals:

Address: 10 Tychonick Bay
City: Winnipeg
Province: Manitoba
Square Feet: 1778
Year Built: 2013
Bedrooms: 3
Bathrooms: 2
Partial Bathrooms: 1
Neighbourhood: Kildonan Green
Region: North East
Building Type: 2 Storey
Home Features:

Air Conditioning-Central, Deck, Exterior Walls-2"x6", Granite Countertops, Hardwood Floors, Piled Foundation, Silent Floor Joists, Smoke Detectors, Sump Pump,

Home Description:

Come and see our Grand New A&S Showhome. The New Castle II. We've gone all out on this one! 1778 sq. ft., two storey, 3 bedroom, 2 ½ baths. Deluxe! Get info on upcoming development in Transcona, "Devonshire Village" and the city's N/W "Waterford Green". Why wait for the Parade of Homes? Get ahead of the curve!
Agent Information:

Ken Smith
Phone: 204-987-2100
Fax: 204-987-3134
Email: Email Me
Website: Visit My Site

Agent Office Information:

Century 21 Carrie.com St. Mary's
Address: 1046 St. Marys Road
City: Winnipeg
Province: Manitoba
Postal Code: R2M 5S6
Phone: 204-987-2100
Fax: 204-987-3431
Century 21 Carrie.com St. Mary's

1046 St. Marys Road
Winnipeg, Manitoba R2M 5S6
Phone: 204-987-2100
Fax: 204-987-3431

Ken Smith