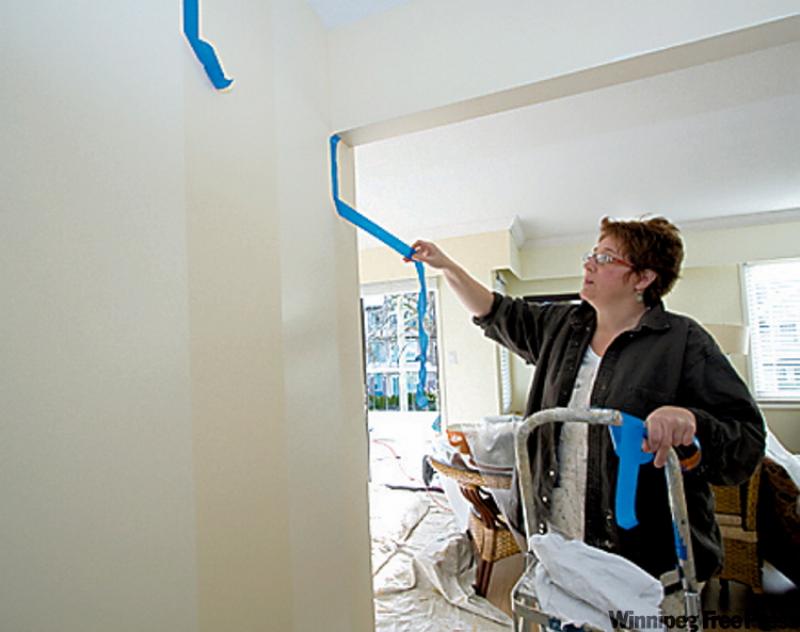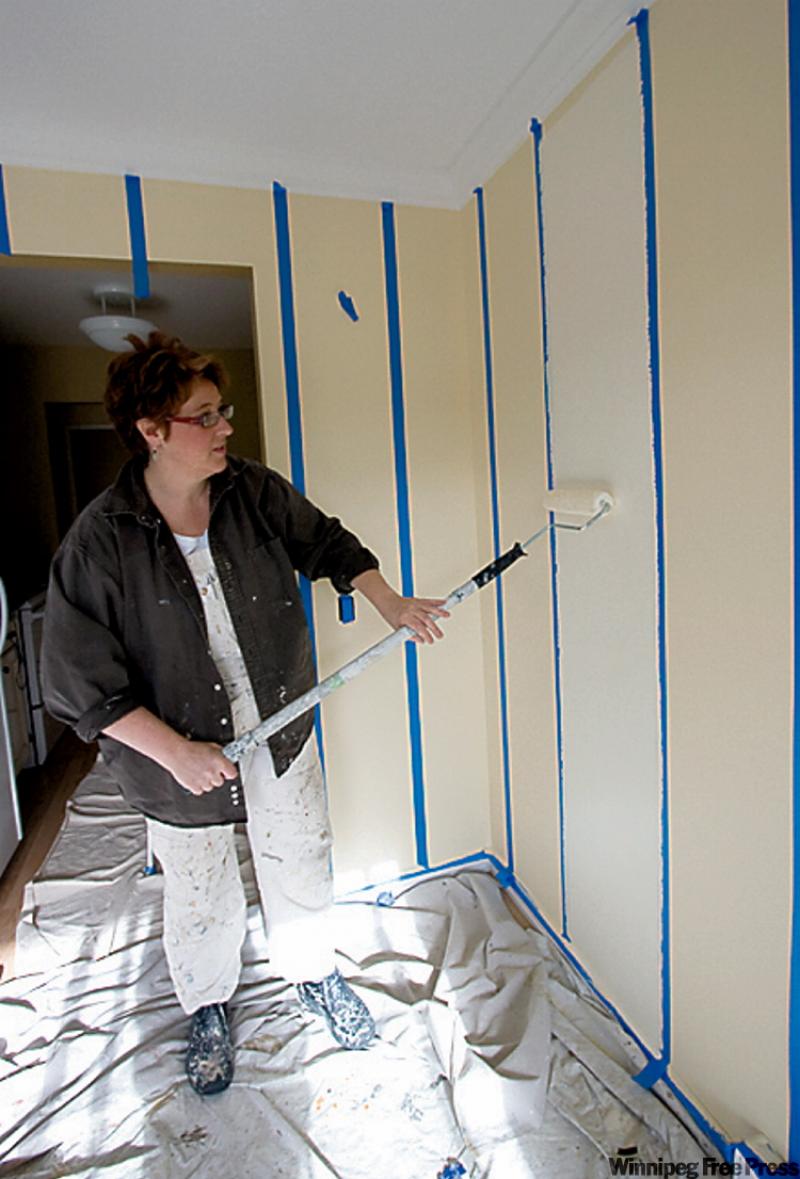 ON the surface, painting seems like an easy thing to do. After all, anybody who can move their arms back and forth can paint.
It's a nice idea, but house painting -- like any skill -- takes a lot of practice before you can achieve the same results as a professional. Still, it is possible for do-it-yourselfer homeowners to paint like a pro.
We asked the experts for some tips for success, so you can avoid the pitfalls that plague hasty homeowners.
"The most important advice I can give is to use the right paint for the job," says Jason Lehman, branch manager for Cloverdale Paint. "When customers come in, I try to get as much information as possible to get the right paint for their project."
The choices for the uninitiated can be daunting, with paints coming in sheens from flat and eggshell to semi and high gloss. A professional will automatically know to use semi-gloss paint for the kitchen, for example. A room children use regularly would be best painted in an eggshell with a low sheen so that it can be easily cleaned and marks to the paint touched up.
But the secret to a professional-looking room is not the paint but the preparation done long before a drop of paint touches the wall.
"The painting is the reward," says Lehman. "You can see it transform the room in front of you. But the proper prep work needs to be done."
Painting a room is not as simple as paint by numbers, but here are nine tips for a professional-looking paint job.
1. Keep it clean
Paint does not adhere to grease. Wash kitchen walls with TSP (trisodium phosphate), a heavy duty cleaner. This cleaner is also recommended for walls that children have marked with crayons. Otherwise it is a good idea to use a mild detergent to remove dust, smoke and other dirt that may be on the walls and ceiling.
2. Know your surface
Latex paint won't adhere to a surface previously painted with an oil-based paint. If in doubt, sand and prime the surface before applying water-based paint. Oil paint, on the other hand, can be painted over water-based paint easily.
3. Prime
Window sills and walls with mould and mildew stains should be first covered with a shellac-based primer-sealer. This product seals, primes and blocks out stains.
When painting over a dark colour, it is best to prime the walls with a tinted primer first. With the proper base, the dark colour will not bleed through and require multiple coats of the new colour.
Always prime walls that have been patched. Otherwise, the patched area will show through the new paint.
If an unfinished spray texture ceiling (sometimes referred to as a popcorn or stipple finish) is to be painted, its best to use an oil-based primer instead of latex. A water-based primer might dissolve and wash off the texture.
3. Tape it up
Use painter's tape (usually blue in colour) instead of ordinary masking tape. Regular masking tape leaves a residue and, more often than not, peels dried paint as well when removed.
When masking around baseboard mouldings, use low-tack tape on the floor. These delicate tapes, sometimes called 14-day tapes, are ideal for long-term masking jobs. Tapes with stronger adhesive can rip up the fresh polyurethane finish applied on floors.
5. Dust is the enemy
Cleanness is a virtue. It's a good idea to clean and vacuum the room before painting. Moving about kicks up dust and that dust will find its way onto wet surfaces.
6. Use better equipment
Sometimes the main reason a professional's job looks better is because they use better equipment. Good-quality brushes deliver a smoother finish and make painting tasks easier.
Don't buy $2.99 brushes and expect a professional finish. Buy higher-end products because they won't leave lint and bristles behind. While pricier, a good-quality brush can last for many years with proper care.
7. Use better paint
Cheaper paint just means you have to paint a lot more coats. They tend to drip and have less hiding capability. While prices are the largest driving issue for consumers, premium paints clean up easier, are more durable and, if damaged, touch up better.
"There is technology in the can," says Lehman. "Everybody wants a good product at a fair price. But when you factor in the price difference you pay over time, it's not significant enough to settle for the lower grade."
8. Don't be afraid to use oil-based paint
Many people avoid using oil-based paints because of the need of solvents to clean the brushes and their strong smell. Some manufacturers have responded by introducing low-VOC (volatile organic compound) oil paints.
"There are times when oil-based paints are superior for the task," says Lehman. "It's the only product for bare wood as water-based paints cause wood to expand."
He suggests people who dislike using paint thinners to clean their brushes purchase disposable ones instead. Also, ensure you have good ventilation.
9. Clean it up
Use razors instead of scrapers to clean up paint on windows. Use a painter's drop cloth or old sheets to protect furniture and floors for easier cleanup.
-- Canwest News Service