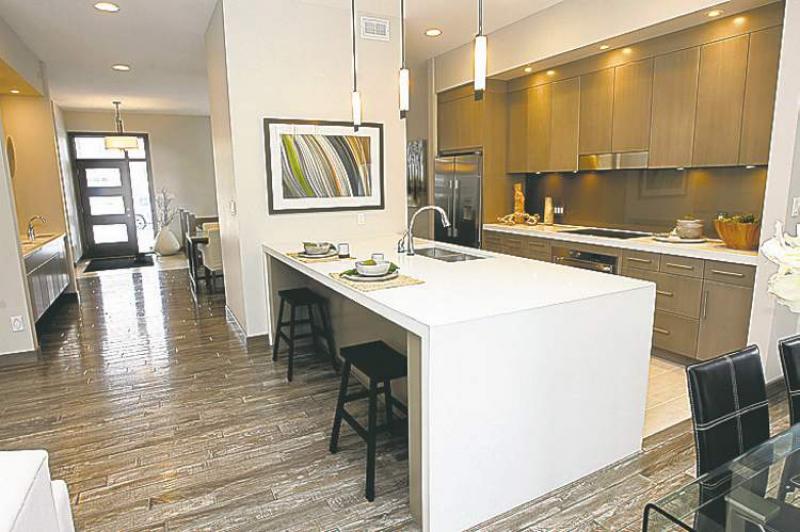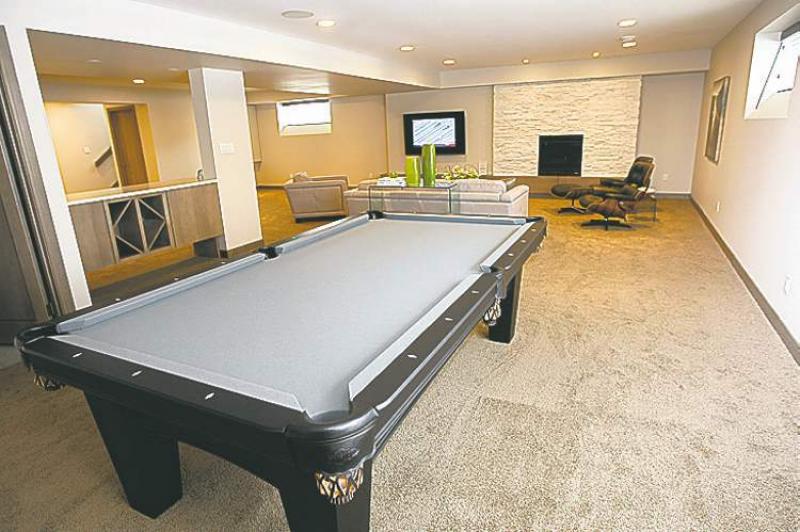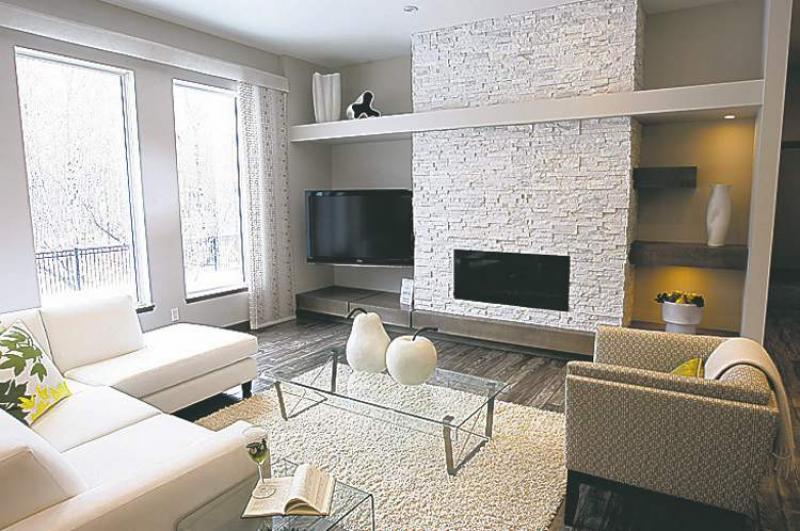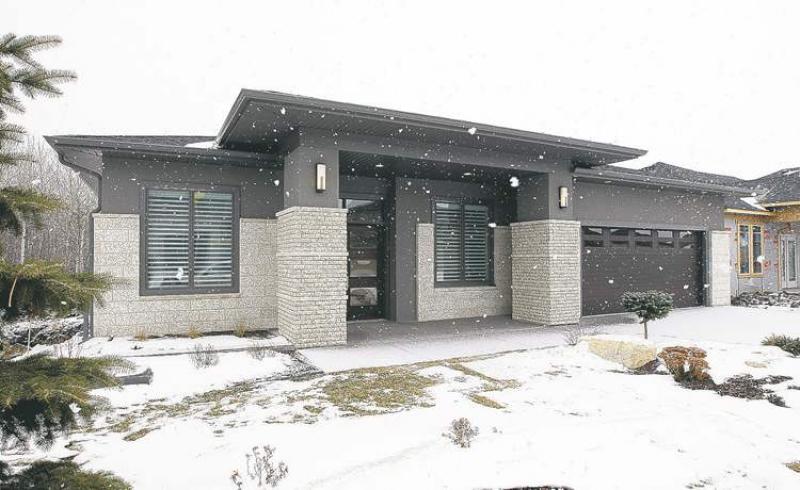 On a cold Manitoba winter morning (or any time of day or year, for that matter), it's a feature that constitutes a tiny touch of heaven.
A heated tile floor in the ensuite of your master bedroom is a small detail, to be sure, but a welcome one nevertheless. After all, not all ensuites have a foot-warmer built into the floor.
"That's what we're all about at Maric Homes -- getting the details right," said Garrett Parker, Maric Homes' sales representative for 43 Highland Creek Rd. in Bridgwater Forest. "The moment you walk into this home, you know you've entered an intelligently designed home."
A 1,922-square-foot bungalow with another 1,746 sq. ft. of liveable space available in its lower level, 43 Highland Creek flows exceptionally well, from the wide, tiled foyer on through to an open-concept great room that's easily accessed via an extra-wide hallway.
"Features like a front entrance that allows you to walk in at ground level, extra-wide doorways and hallways, bathrooms with a five-foot turning radius and floating vanities not only make the home more livable, but provide the space that physically challenged folks need, whether they're going to live here or are just visiting," Parker said. "From a style standpoint, you get that at-grade California/Arizona look, too. The home not only functions well inside, but looks great from the street, with the elevation and custom Tyndall stone exterior."
In short, 43 Highland Creek is the epitome of intelligent luxury, as every design feature, while subtle, seems to have been carefully plotted by Maric's design team.
A prime example is the wall opposite the elegant dining room.
"Initially, that wall was going to be left blank, but our designers decided to put in a wet bar to add additional utility to the area," he explained. "You can serve dinner off it or even use it to put dinner dishes aside after eating. At the same time, it's out of the way and looks great. The idea was to put in a feature that had function and style, yet didn't clutter the area. I think we achieved that goal."
Another intelligent feature -- a four-foot-wide doorway that subtly unites the dining room with the kitchen -- adds even more utility to the design.
"The idea was to make the home as wide open as possible, yet to build in enough division so that it wasn't totally wide open. You can easily move between the dining room and kitchen, yet you don't see everything."
When you do walk into the kitchen, it's impossible not to like what you see: off-white caesar stone countertops, portobello maple cabinets, a tan tile floor and an industrial-sized island.
"It's a dream kitchen," Parker said. "It's as wide open as the designers could make it, and all the materials and appliances are first-class. At about 10 feet long, the island is monstrous and offers all kinds of preparation space, plus an eating nook for three. By going with a built-in cooktop rather than a stove, the kitchen has a smooth, modern feel. And as big as the kitchen is, there was still plenty of room left over for a big dinette area by the deck doors and windows."
Meanwhile, the family room, with its three-part floor-to-ceiling window, distressed oak hardwoods, high ceiling and smashing ribbon-style fireplace, exudes artistic flair.
"The focal point is unquestionably the ribbon-style fireplace, which is set in off-white and grey cultured stone," Parker said. "The stone frames the fireplace perfectly, and the (wall-wide) entertainment unit complements it nicely."
While the great room is an ideal space for entertaining in style and comfort, the bedroom wing is a quiet spot, ideal for regaining energy in secluded comfort. Not surprisingly, the master suite is its pièce de résistance.
"Its ensuite is very spa-like," Parker said. "There's a huge (rectangular) six-foot soaker tub to enjoy, along with a four-foot tempered-glass-tile shower with two body sprays, rain-shower head, hand-held shower and a beautiful (taupe) thermofoil vanity with tile countertop and (rectangular) Duravit sink. As for the bedroom, there's a forest view, all kinds of room (beneath a high ceiling) and huge walk-in closet with wooden shelving. The second bedroom is huge, too."
Downstairs, there's the aforementioned 1,746 sq. ft. of livable space -- in the form of a rec room with games room, media area and wet bar -- and, voila, another cultured stone fireplace for good measure. Oh, and there are two big bedrooms and a four-piece bath, as well.
"This is a very livable, well-proportioned home that offers traditional touches within a contemporary design; it features great attention to detail throughout," Parker said. "All those details come together to make it a modern, intelligently designed family home."
lewys@mts.net
DETAILS
Builder: Maric Homes
Style: Bungalow
Size: 1,922 sq. ft.
Bedrooms: 4
Bathrooms: 3
Address: 43 Highland Creek Rd., Bridgwater Forest
Lot Size: 58' x 107'
Lot Price: $186,900
Price: $799,900 (including lot and GST)
Contact: Garrett Parker, Goodfellow & Goodfellow Real Estate Ltd., at 995-4158