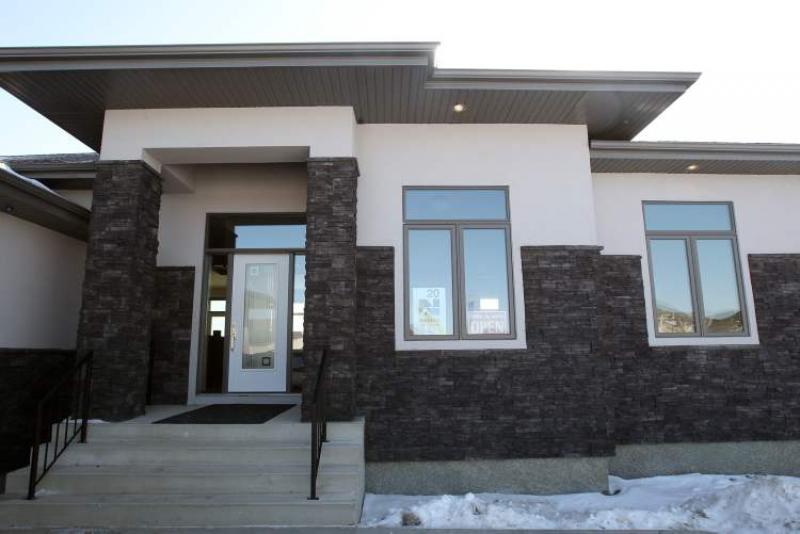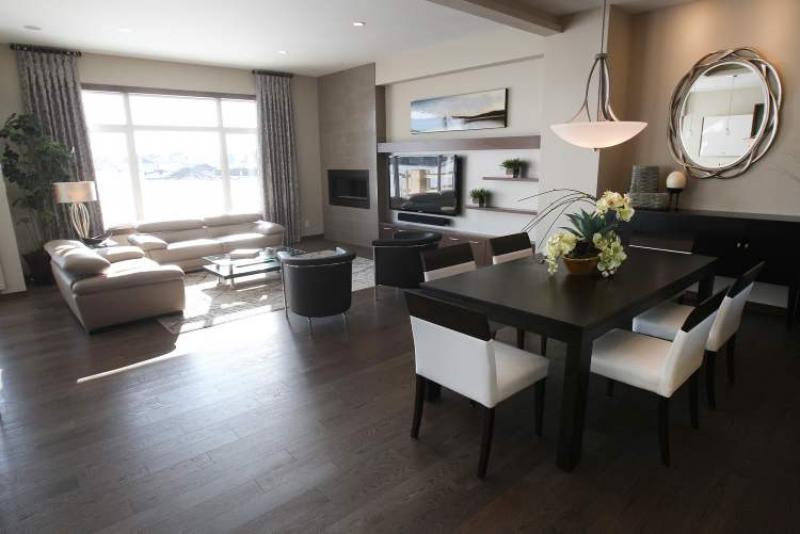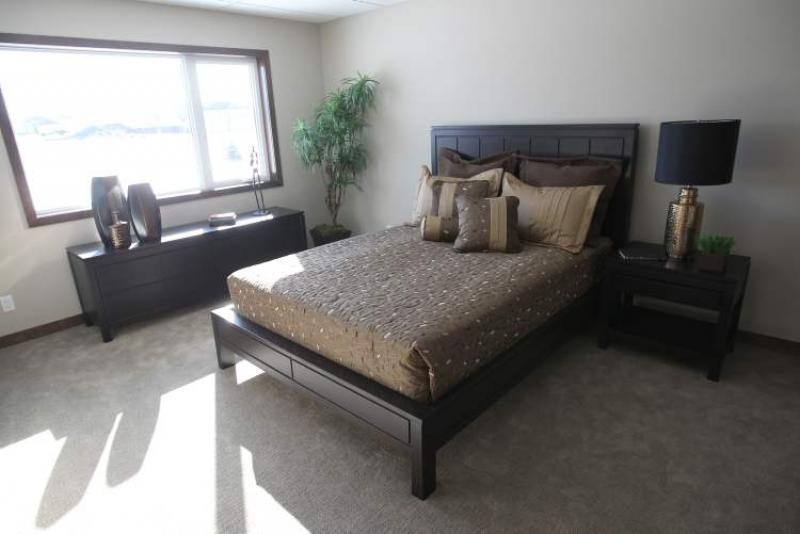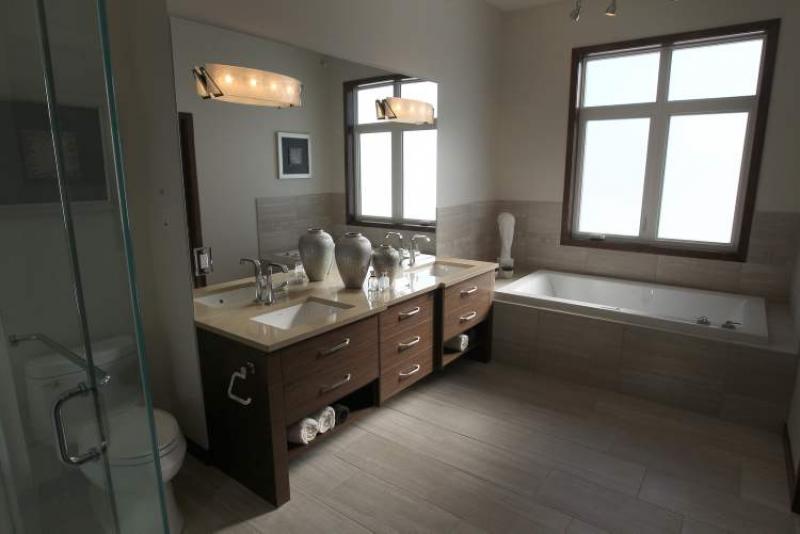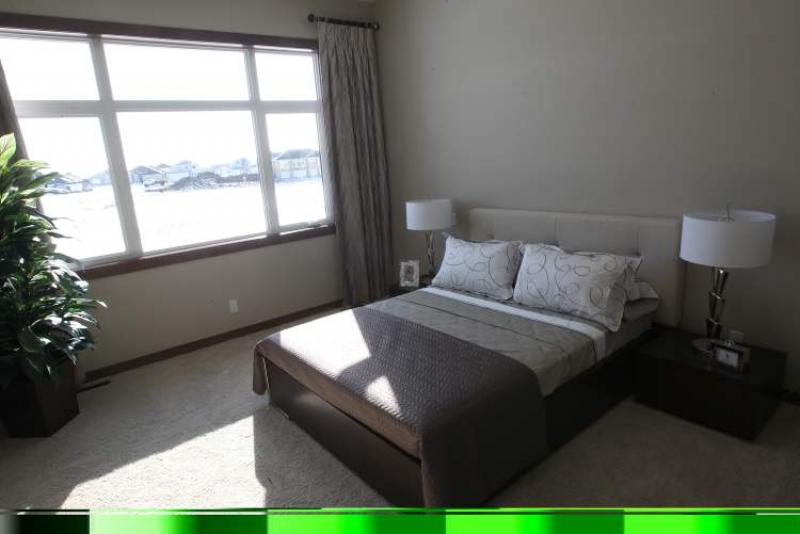 The simplest features often draw the most raves in new home designs.
Rob Swan of Huntington Homes says that's the case with his newest show home, a 2,174-square-foot bungalow with walk-out basement at 20 Cypress Ridge in South Pointe.
"One of our trademarks is tempered glass inserts we put in the wall that divides the foyer from the great room," he said. "In most cases, the glass has some sort of design on it to add flair, and just give people a glimpse of the living room. This time, we decided to keep it clear, and the response we've been getting has been nothing short of phenomenal. People like the fact there's separation, yet light flows through, and you can see what's on the other side."
There's a lot to like in 20 Cypress, which is a result of one of Huntington's award-winning plans. Some of the best features are subtle and elegant. Take the floor plan, for example.
"Basically, we divided this home into two areas on the main floor," Swan said. "On one side is the great room, which holds the kitchen, dining room and living room. On the other is the private bedroom wing with two bedrooms and a four-piece bathroom. Each area has its own purpose. The great room, with its open-concept design, was made for spending time with family, or entertaining. The bedroom wing is the area where people can go to relax, and rejuvenate."
With its spa-inspired ensuite, south-facing bedroom that comes with a serene view of wetlands and green space via a huge picture window and 10-foot ceiling, the master suite is a masterfully designed space that oozes quality and luxury.
"It's a spot where you should be able to go at the end of a busy day to take a load off and get re-energized," he said. "We put in a heated (tan) tile floor. There's then a six-foot air-jet tub set in the same tile, with no taps to jump over. If you prefer showers, there's a big five-foot custom-tile shower with tempered glass. There's tons of room to move, and we put the walk-in closet in the ensuite so you can close the door, shower and get dressed without disturbing your partner in the morning."
Even the main bath -- which features the same maple and granite vanity as the ensuite -- is an ideal spot to pamper yourself.
"We went with cork because it's a warm, soft and resilient product," said Swan. "It looks and feels great and goes perfectly with the maple vanity and granite countertop."
The great room offers the right balance between openness and segmentation. While the kitchen, living room and dining room are all in the same area, they're distinct entities due to the subtle division.
"Take the dining room, for example," he said. "We segmented it by using the bulkhead above to define the space. At the same time, we put a 7-1/2 foot by 4 1/2-foot (caesar stone) island in the kitchen. It offers a good amount of preparation space (and) defines the kitchen from the living room. For contrast, we installed white thermofoil cabinets with walnut trim, granite counter tops and a striking glass tile backsplash."
Last but not least is the living room.
"It's bordered by the custom-glass feature wall on one side, a huge picture window on another and a wall-wide entertainment unit with ribbon fireplace set in tan tile, and floating shelving. It's a space that offers both style and function."
The same could be said of the walk-out lower level, which adds another 1,496 sq. ft. of developed area to the home for a total 3,670 sq. ft. of liveable space.
"It's open-concept," Swan said. "Like upstairs, you get a lake view, as well as a door that leads out to a covered patio. There's a media area, games area and a wet bar that was installed flush to the wall to save space. Again, the bedroom wing is private. Both bedrooms are larger than normal with walk-in closets and huge windows that give you lake views. The three-piece bath also comes with a cork floor, for an added touch of elegance."
This is also a very energy efficient home, he added.
"It comes with a multi-speed, computer-controlled furnace that has a two-zone system and built-in humidifier, and runs at a slower speed for constant ventilation and air flow. That saves between 20 and 40 dollars a month," said Swan.
"Overall, this is an efficient design that puts the emphasis on simple elegance. The home's lines are clean, the rooms are big and functional, and the finishes are elegant, yet understated. We're very pleased with how it turned out."
lewys@mts.net
DETAILS
Builder: Huntington Homes
Style: Bungalow with walk-out basement
Size: 2,174 sq. ft.
Bedrooms: 4 plus den
Bathrooms: 3
Address: 20 Cypress Ridge, South Pointe
Lot Size: 70' x 144' (Pie-shaped)
Lot Price: $211,200
Price: $855,050 (including lot & GST)
Contact: Ali Mirza, Huntington Homes' Sales Representative @ 943-3878