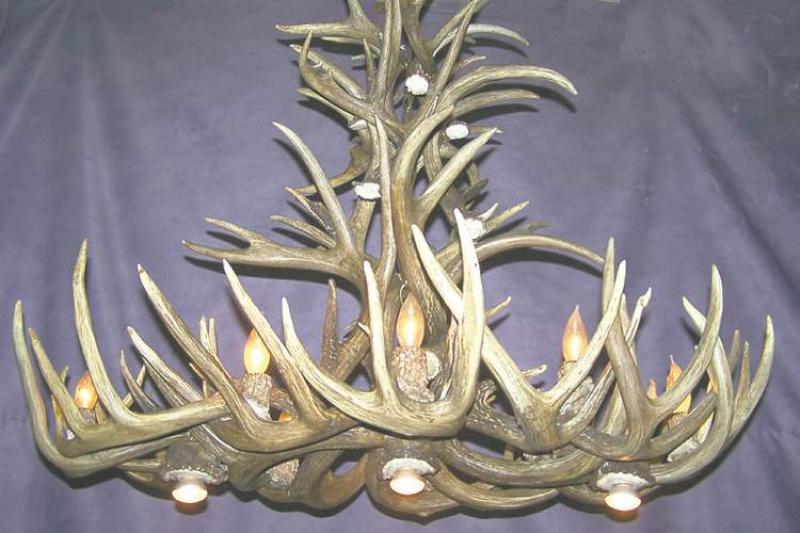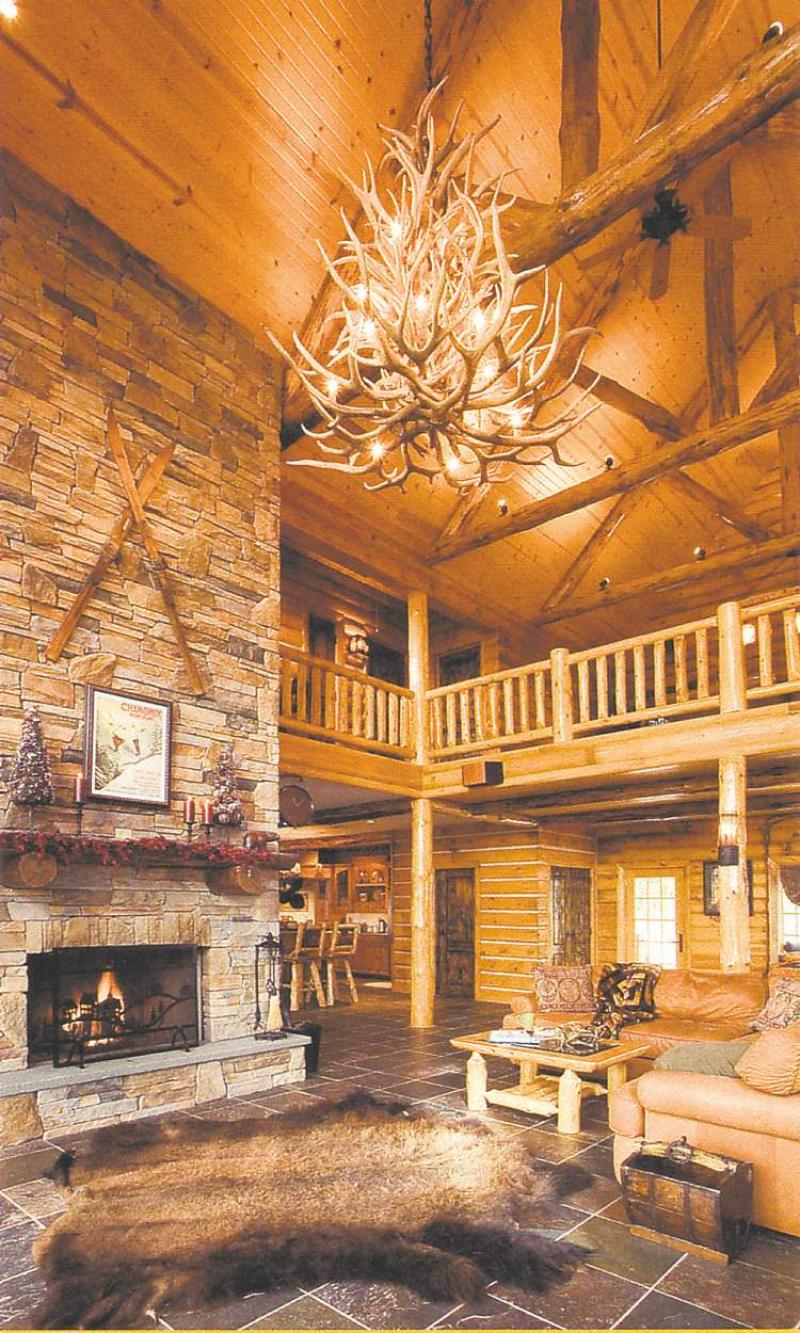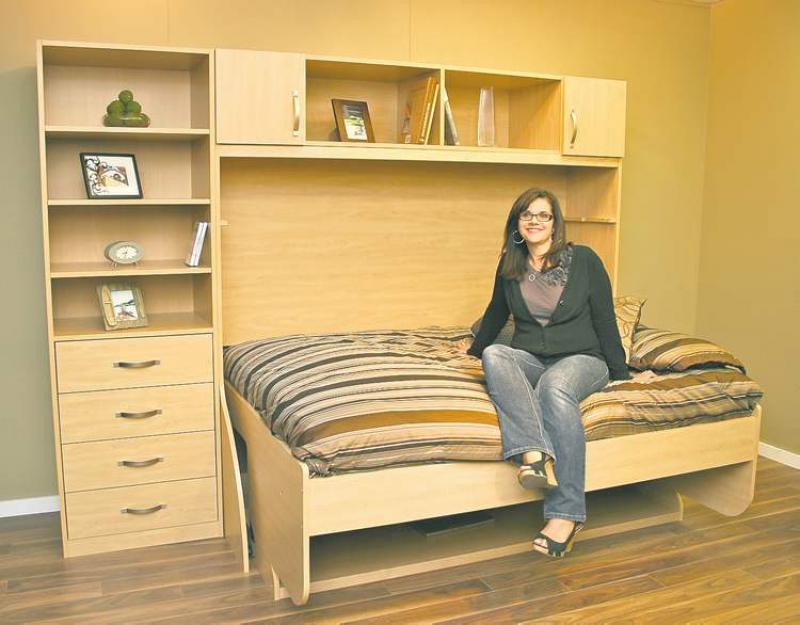 After the dust has settled and the walls are back in place, you'll want to add some great finishing touches to your renovation project.
Thankfully, Winnipeg is teeming with talented artisans and craftsmen who design and create unique items for the home. Any of these items can help you finish your design project in style. Whether you're in the market for distinctive lighting, exceptional artwork or unique furniture pieces, you don't have to go far.
CDN Antler Designs is a Winnipeg company with unique handmade antler lighting that has gained international attention. It's currently the only company in the world that manufactures both real and reproduction antler lights. It also sells directly to the public, which always guarantees a great price because there is no middleman.
The company offers more than 100 different styles of antler chandeliers and accessories. Their lighting adorns thousands of private residences and vacation homes, as well as retail spaces, clubs, casinos, restaurants and hotels all over the world. These Winnipeg-made lighting fixtures have also been featured in numerous magazines, such as In Style, Home and Garden, House & Home and on the cover of Custom Homes.
The authentic antler chandeliers are made from naturally shed antlers, an environmentally friendly renewable resource. Deer shed their antlers annually, so no animals are ever hurt in the gathering process. The company works with local farmers who spread feed for deer and then collect the antlers left behind.
The antlers are taken to the manufacturing facility in Winnipeg, where they are inspected and sorted by colour and size, with the best selected to create antler lighting. The antlers are then carefully drilled so all the wiring is internal and completely hidden. Each fixture is assembled by hand and the bolts are countersunk for a flawless appearance.
The beauty and durability of the chandeliers makes them a perfect focal point or accent piece that can be enjoyed for generations. Designs include antlers from elk, moose, caribou, fallow, whitetail and mule deer sheds.
The reproduction antler chandeliers are made from durable medium-density polyethylene that is hand-stained for a natural look. It took years of extensive research into alternative materials to find one that was lightweight yet extremely durable, and several more months to create moulds that could produce natural-looking antlers.
CDN Antler's many years of experience gave them the edge in recreating the look of real antler chandeliers at a fraction of the cost. The reproduction antlers are hollow, which allows a significant saving in labour and production time. This saving is passed on to the customer.
CDN Antler also works with designers on a regular basis to create unique custom pieces. They offer options such as high-quality rawhide or parchment shades and down lights that can be added to chandeliers. Check out their website for more info: www.cdnantler.com .
Hiddenbed Canada Direct is another Winnipeg company. It offers a desk/bed combo that is both space-saving and stylish. The assembly allows the unit to be converted easily from a desk to a bed with a few simple manoeuvres. These units are great for a cottage, dorm room, home office, apartment or any room in a home that needs more space.
The Hiddenbed hardware was developed in 2003 in Uruguay by Juan Carlos Monestier, a mechanical engineer who desperately wanted a solution for his space problems when his son returned after graduation to live in their modestly sized family home. The invention was a local success and was internationally patented and first shown in the United States on the Oprah Show.
In the late 2000s, Wood Products (the parent company of Hiddenbed Canada Direct), which built Murphy beds, came across the Hiddenbed mechanism and immediately realized the jump in development.
"The background in R&D led us to make a series of changes to the original designs to allow for a thicker mattress and better lock and stop system," Hiddenbed's Mike Solmundson says. "We have shown the product at two Winnipeg Home Expression shows with a great response and intend to be at the upcoming Winnipeg Home Expressions show in March 2013."
Solmundson says a number of other models are under development, which include a queen-size unit, a super single (extended length) and a lower-profile version for seniors. Visit their website for more information: www.hiddenbed.ca.
Winnipeg has definitely got design talent and is on the cutting edge of new and unique home decor products.