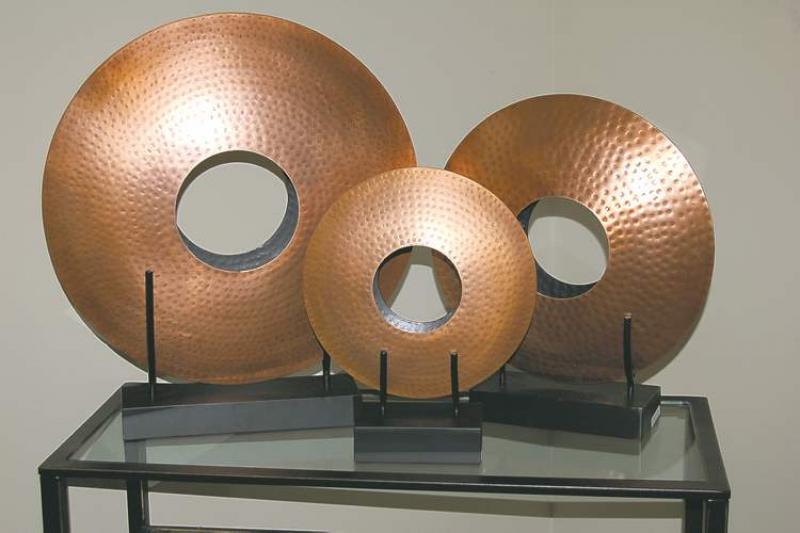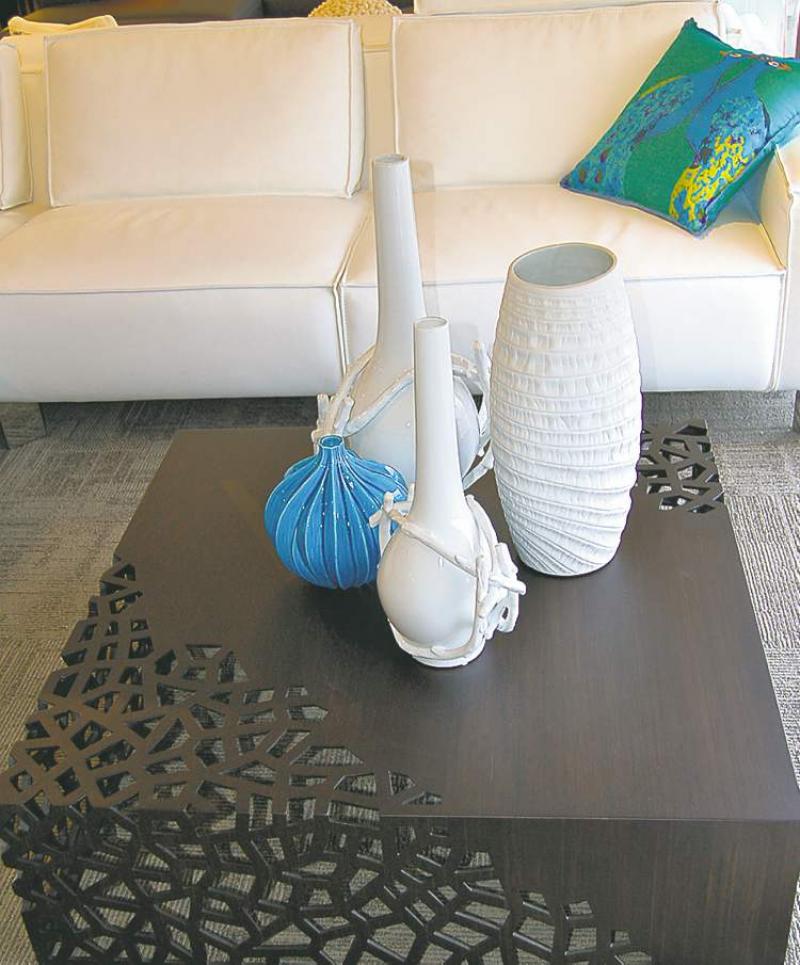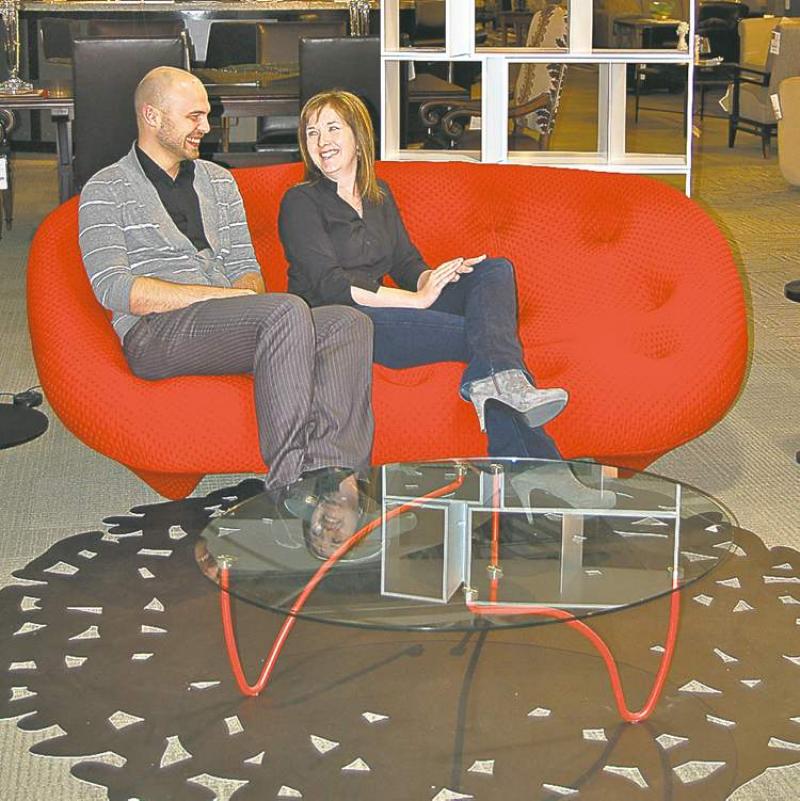 MANY times, one small change in the home leads to another.
You think that a fresh coat of paint is all a room needs, then afterward you realize the lighting is dated and the room could also use new flooring. Suddenly, you're running around the city searching for products to finish what was supposed to be a simple project.
Luckily, Winnipeg has a one-stop shopping and design centre that can help you pull it all together.
The Kesay Design Centre, located at 693 Taylor Ave., is having an expansion celebration today. With over 30,000 square feet of showroom and design space, there is certainly a lot to celebrate.
The company offers a huge design centre on the lower level that can help you plan projects for each room in the home. This area offers customers realistically sized samples of everything from flooring to blinds. No longer do you have to try to decide on a granite countertop from a one-inch square sample.
Customers can view full displays of designer bath fixtures from Kitchen and Bath Classics, custom concrete countertops by Beyond the Mold Concrete Artistry, exquisite doors from German Living Doors, precision kitchen cabinetry by Harms Kitchen Design, stone finishes from Granite Mountain Stone Design, amazing metal finishes by Metal Depot and windows by Duraco and Loewe, just to name a few.
For your room's 'fifth wall,' Kennedy Flooring and The Floor Show offer unique flooring finishes such as leather and rubber along with quality wood finishes to suit any style and taste.
Kesay carries high-quality Farrow & Ball paint, which has superior paint coverage, along with Farrow & Ball wallpaper, which is quite unique. The wallpaper, which is made to order in the Farrow & Ball factory in Dorset, U.K., is produced using traditional manufacturing methods. Each wallpaper design has a unique texture, which is achieved by using a hand-brushing technique to apply the 'ground' colour. This, coupled with the application of the pattern or stripe using another layer of paint, creates wallpaper of great distinction and beauty. The classic patterns available are timeless.
Kesay hasn't forgotten about the exterior of the home, either. For exterior projects, specialists like Alsips Building Products, Metal Depot and Easyrock have you covered... literally.
Kesay's unique concept saves consumers the hassle of looking far and wide for specialty services. Having several suppliers housed under one roof is somewhat akin to a large home renovation trade show, except this show doesn't end. They have everything for your space in one place.
Shopping locally
Many of the partners housed in the Kesay Design Centre are local companies offering unique products made in Manitoba and of high-quality craftsmanship. They also carry works by local artists to help complete your decor needs.
Furnishings
Kesay also offers quality furniture and accessories from as far away as Italy and France. They choose pieces with a discerning eye that will adhere to their principles of great style and quality. There's something for everyone's tastes in the five furniture showrooms on the main floor. Customers will find familiar names like Thomasville but can also see designer pieces by Ligne Roset, who hails from France.
The design team at Kesay, which includes a certified kitchen designer, can help clients at any stage of the process. Whether they need help from the very start of their project or just need to find a few finishing touches, the team is available to provide suggestions and advice. Along with the design team, each vendor often has representatives on hand to discuss their specific products.
They invite you to drop in with your design plans in hand to see what's available. The staff is ready to assist and help you co-ordinate every facet of your project.