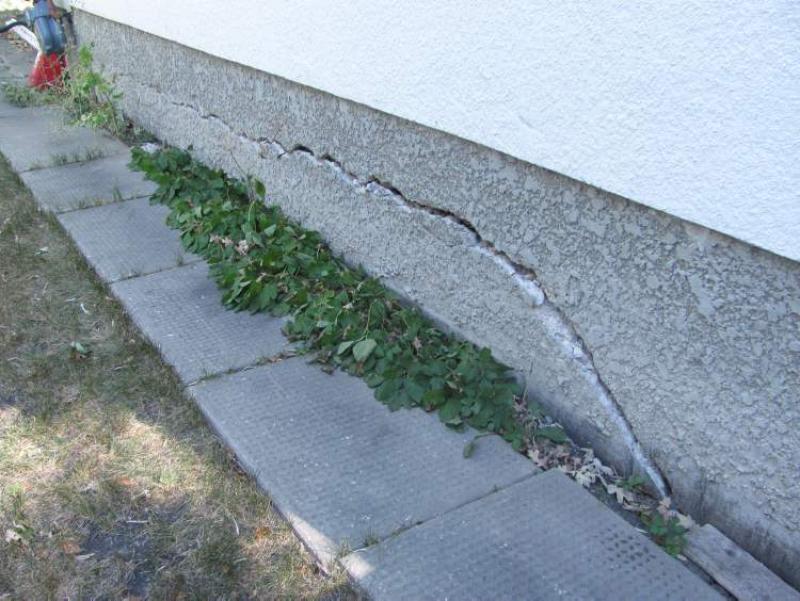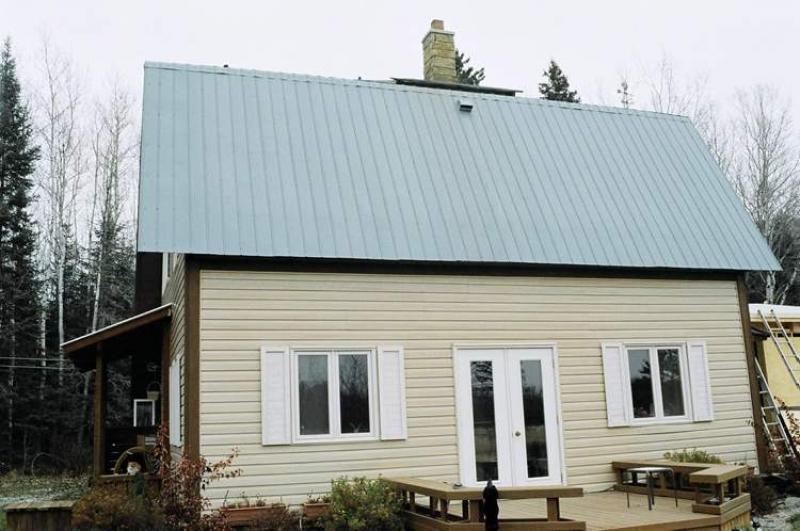 Why do we continue to build basements?
There was a time during the coal-burning age when basements did serve a practical purpose. They contained a large, smelly furnace that burned coal to heat the house. An area separated by a wall from the furnace served as a repository for the dirty, black fuel dumped into the basement through a chute that leaked cold air even when shut.
Some basements, built pre-refrigeration, included a cupboard with shelves to store preserves and vegetables. Given such conditions, it's easy to understand why cellars were considered a requisite part of a house in times past.
But, nowadays, we have compact counter-flow gas, electric or geothermal furnaces that can be mounted almost anywhere, and in-floor heat boilers and pumps can be housed in a small closet or crawl space.
In short, there's no longer a reason to have a full concrete basement under your house, unless you think by renovating that damp, musty grotto you can gain some extra living space cheaply, or, if left unrenovated, you'll have room to store all that stuff you should have taken to the dump long ago.
Because of their tremendous weight, concrete basements -- and 98 per cent of North American basements are built of concrete -- can overload the soil, causing sinking, shifting or cracking. This is especially true during dry periods, as parts of Manitoba have experienced the past two summers. As a result, upper-floor windows begin to look like parallelograms, doors jam shut, drywall begins to crack and floors start to crown or sag.
Homes in some parts of the province, notably Winnipeg, are more prone to this kind of disaster because the expansive clay soil on which they're built is notoriously unstable. Moreover, 30 per cent of a home's heat loss is through uninsulated basement walls and floors, according to Manitoba Hydro.
Bruce Morrish and his wife knew that areas with high water tables are also a poor location for a full basement when they built a house near Anola about 20 years ago.
"I told the contractor I definitely did not want a basement, just a crawl space," Morrish said. "We were building near a creek and I knew from digging test holes that the water table was at the two-foot level."
But Morrish said the contractor eventually talked him into installing a basement by arguing that a crawl space was almost as expensive to build -- he could have a full basement for $5,000 more.
Against his better judgment, Morrish said he went for the deal and has regretted it ever since.
Before he and his wife had even taken possession of the house, one corner of the basement floor heaved, causing a large chunk of concrete to crack and sink two inches below floor level. After he complained, the contractor agreed to refund the $5,000 that Morrish had spent on his full basement.
"I went for the deal because we had just undertaken a mortgage, money was tight and the $5,000 was a good down payment that made the credit union happy."
But the basement refused to be pacified. The centre of the floor began to push upward, forcing Morrish to adjust the teleposts under a main beam to level the noticeably crowning floor above.
"A few weeks later, I went down to the basement and found all my carefully adjusted teleposts had fallen to the floor because the concrete had settled back to its original level," he said. "This meant the beam holding up the centre of the house had nothing supporting it -- an accident waiting to happen."
Morrish has since obtained several opinions on how to level his basement floor, which has developed more cracks and sunk in other areas over the years. He said MuddRuckers told him that injecting mud under these areas would likely cause more problems than solutions.
Another contractor suggested pouring a thin top coat of concrete over the floor to level the low areas. "There was no guarantee that the veneer layer wouldn't crack, so I rejected that idea," he said.
Now, the only plausible fix is to jackhammer up the entire floor, then re-pour the concrete at a cost of $10,000. "That amount is just not in our current budget," he added. Moreover, he said during spring melt and summer downpours his sump pump runs nearly 24 hours a day. "I don't want to think what would happen if it quit."
If he had it to do over, Morrish said he would build a two-storey house on a concrete pad connected to a large garage with room for two cars, as well as an area at the back for a bedroom, bathroom, furnace/utility room, and a workout room.
Greg Sinclair has been an advocate of concrete pads for many years. When he and his wife Elaine built their home north of Tyndall about 35 years ago, "people thought we were crazy," he recalled.
The Sinclairs decided against a basement when holes dug with a backhoe indicated the water table was less than three feet below the topsoil.
"We laid out a 28-foot by 44-foot rectangle on the ground, filled the area with pit run gravel and compacted it tightly by watering the gravel and driving our car over the surface, continuing until it was level and hard packed," he said.
Their next move was revolutionary at the time. They laid four-inch thick sheets of white Styrofoam over the gravel pad, then built a 16-inch on-centre grid of reinforcing rod over it. The grid was supported so it sat about three inches above the surface of the Styrofoam.
"When the guy driving the cement truck arrived, he couldn't believe that we wanted him to pour concrete over the Styrofoam," Greg said, adding the astonished driver was persuaded to proceed, albeit at a slow pace.
"While we spread about 5-1/2 inches of concrete evenly across the pad, the Styrofoam compressed very slightly."To prevent frost creeping under the foundation, the couple dug a two-foot-deep trench around the perimeter, insulating the side of the pad and the soil beneath with sheets of Styrofoam. When the concrete cured, two hairline cracks about a foot long starting at the edge of the pad were discernible.
"Since then, the pad has remained perfectly stable and so has our two-storey house," Sinclair said, adding that the middle of the pad also supports a 3-1/2-ton chimney/fireplace that has not cracked or shifted over the years. And the concrete floor, covered with ceramic tiles, is warm enough to walk on in the severest winter weather, he said.
Crawl spaces are another alternative to basements. If they're built and insulated properly, with below-grade foam or fiberglass insulation, they will remain dry and stable year-round.
Rick Morrison and his wife recently built a house about 16 kilometres east of Selkirk. Although their property is elevated, Morrison said they decided against a basement because there's plenty of storage space in an unattached garage, and they didn't want to run up and down basement stairs to do laundry.
"We've got a laundry room on the main floor that is readily accessible," he noted.
Morrison said he had in-floor heating installed throughout the main floor. The electrically operated boiler and pump are in the crawl space where, if required, they can be serviced by opening a trap door.
"The relatively high cost of installing in-floor heating is returned by the low cost of operating the system," Morrison said. "I spend about $100 per month for electricity year-round, only about $40 of which is used to heat the house."
He said he's pleased with his crawl space as it has kept his house stable and the area beneath the main floor dry.
Yet another way to avoid building a full basement is to drill holes for piles that reach down to hardpan.
Bob Johnston said that when he and his wife Margo built a log house on property south of Winnipeg Beach many years ago, memories of his parents' basement flooding on a fairly regular basis discouraged him from digging a hole in the ground for his own home.
"We lived in St. Vital between the Assiniboine and Seine River," he recalled. "It wasn't the best district to own a home with a basement."
Instead, the couple elected to sink 18-inch concrete piles that went below the frost line and sat on hardpan, not Manitoba gumbo. When they recently added an addition to the house, the surveyor who shot the levels said the log home had not moved at all in over 30 years, Johnston said.
One final observation: Winnipeg Supply and Fuel delivered its last load of coal to a Winnipeg home around 1950. Think about it.