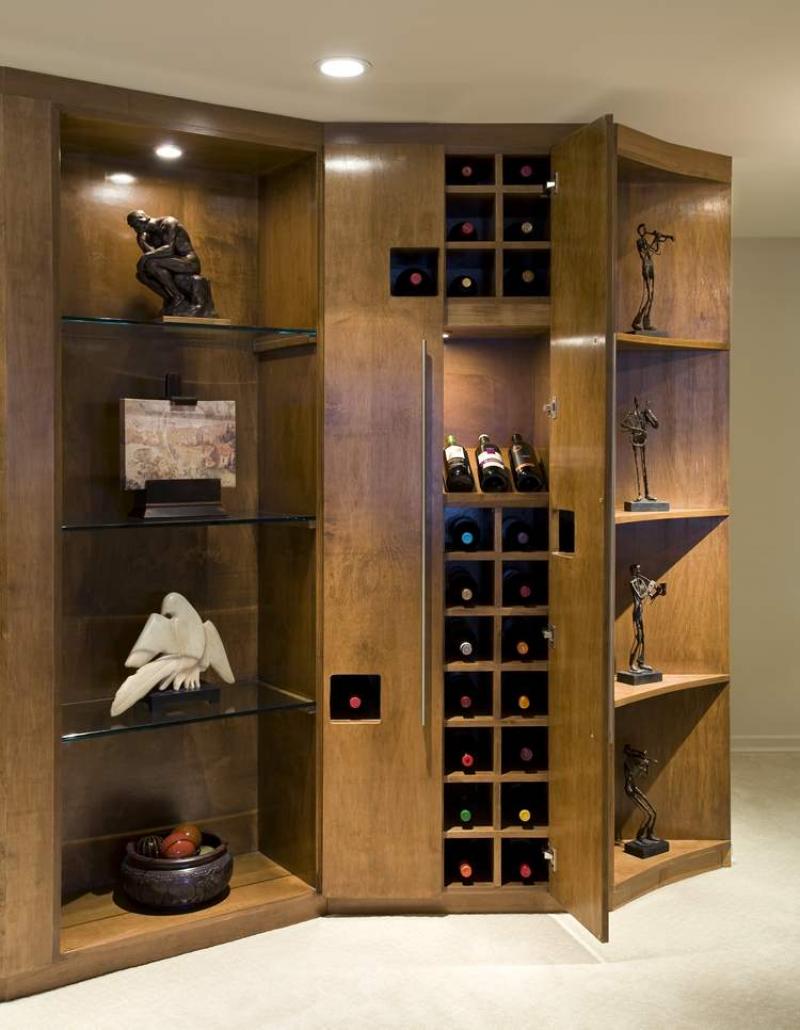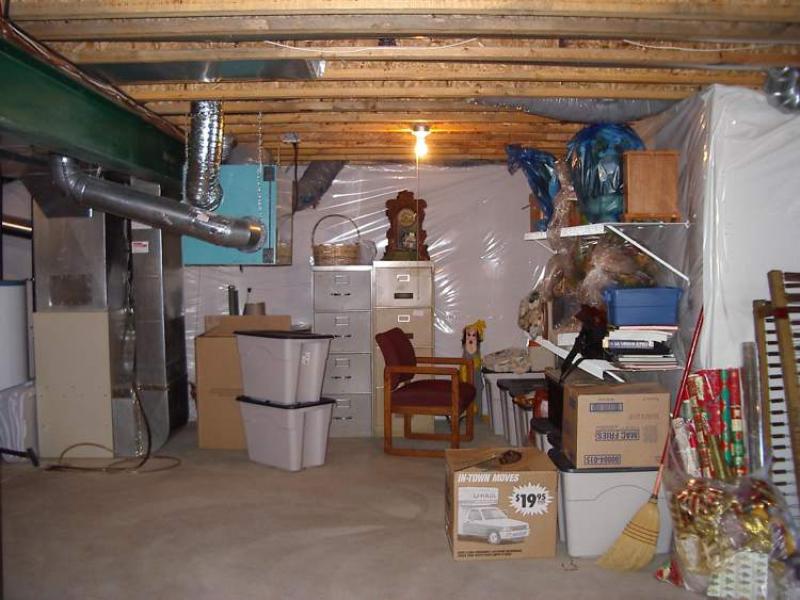 When guests enter Chris and Lenore's renovated basement in south Winnipeg, they are touched by a sense of magic.
That's because the walkout basement, which fronts on a river, was renovated by a person who "performed magic" when she transformed the gritty grotto into a luxurious family living area, large enough to entertain many guests at an occasion such as a Grey Cup party, Lenore said.
Before the reno, the bungalow's basement contained nothing but a rudimentary bathroom and basic bedrooms. As the couple does a lot of entertaining and has a large family, their upstairs living space, divided into small rooms, was inadequate to house a large number of guests in one at the same time. They decided to renovate their big basement to accommodate all their guests in one locale.
"We knew what we wanted," Lenore said. "But we had no idea how or where to begin."
The couple's wish list included a big entertainment area with a fireplace with an outsize TV screen mounted above it, a three-piece bathroom, bedrooms, an open bar and an extra office for Chris.
Three major problems were immediately evident: The sump pump was located in the middle of the floor, a line of teleposts cut through the centre of the 2,800-square-foot area and unsightly galvanized metal heating ducts were suspended from floor joists.
The couple decided it was time to call in an expert.
They were acquainted with Lynn Fenwick of Fenwick & Company Interior Design through mutual membership in the Winnipeg Executives Association.
"We invited her to look at our basement in the hope she could offer some solutions to our problems," said Lenore.
As it turned out, Fenwick did much more than offer solutions.
She came up with a design that included everything on their wish list and then some.
"When I first saw the basement, it was a huge, empty space containing nothing but posts, ducts and an awkwardly placed sump pump that needed to be moved," Fenwick said.
She began by relocating the pump to an area under the wet bar, where it is accessible but out of sight. Most of the teleposts were enclosed inside a wall with a removable panel at the top to allow for adjustment; the heat ducts were covered by a hanging ceiling festooned with pot lights and a central array of inset lights to give the impression the ceiling is higher than it is.
"We had to lower the ceiling more than we wanted to cover the heat ducts," said Fenwick, who has designed the interiors of Health Sciences Centre lottery houses, builders' show homes and numerous private residences.
Though she is too humble to mention it, Fenwick's company was the interior designer for A&S builders, which "won seven gold and two silver medals for its 10 entries at the 2012 Fall Parade of Homes," said A&S spokesman Matthew Yan.
"Lynn's ability to add simple yet eye-catching touches that hide unsightly items is remarkable," added Lenore.
One example is a custom-designed bookcase that does double duty as a wine storage cupboard with cubbyholes in which to place the bottles.
The striking solid maple cabinet is the first thing guests see when they descend the stairs to the lower-level living area; it also hides a telepost and a storage area from sight, Lenore said.
The bar, featuring a slate floor, stainless-steel sink and handcrafted maple woodwork, was designed by Fenwick, as was all the moulding and millwork throughout the basement.
The concrete floor was covered with OSB tiles backed with polystyrene, a layer of pro-board to ensure a smooth finish and, finally, high-quality wall-to-wall nylon carpet with a long-term warranty.
"I always suggest to clients that they buy the best-quality carpeting available because you don't want to replace flooring after five years of use," Fenwick said.
One of Lenore's requests was to have a smooth transition between the first floor and the basement.
"I asked Lynn to keep the colours muted, using a palette that was similar to the upper level. It really worked well."
The design of the family room called for two slightly curved sofas to match the curvature of the walls and to give the area a cozy feel, allowing guests to sit and converse across from each other.
"I thought I was going to have the sofas custom made, but I found them in Sears. They came in a spectrum of colours and it wasn't difficult to find a shade that matched the other basement decor," Lenore said.
Fenwick also planned the renovation to include an extra office for Chris.
The work area is situated so the river can be viewed through sliding glass doors that open onto an outdoor patio.
"We're exceptionally pleased with Fenwick's renovation," Lenore said. "It's completely functional and, at the same time, beautiful to look at. She's got a magic touch."