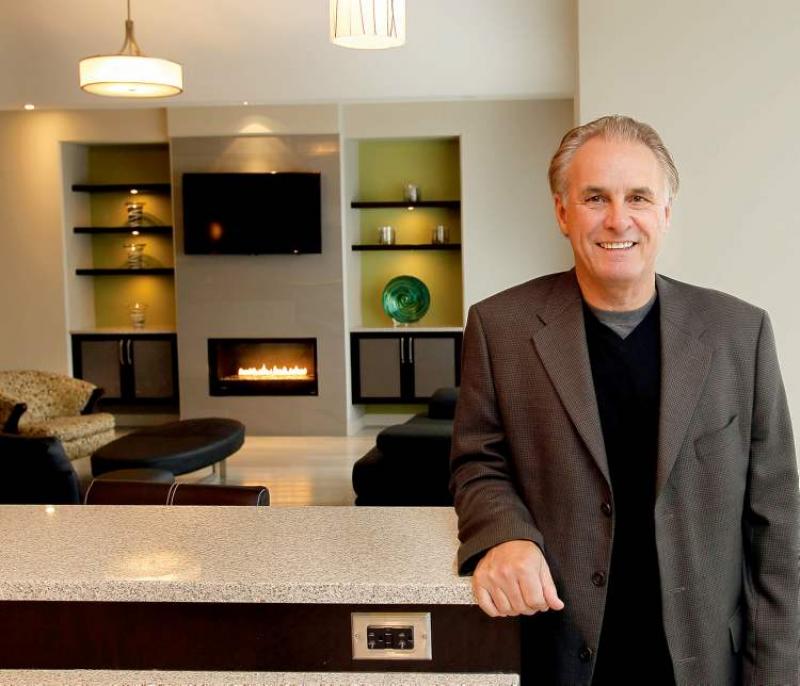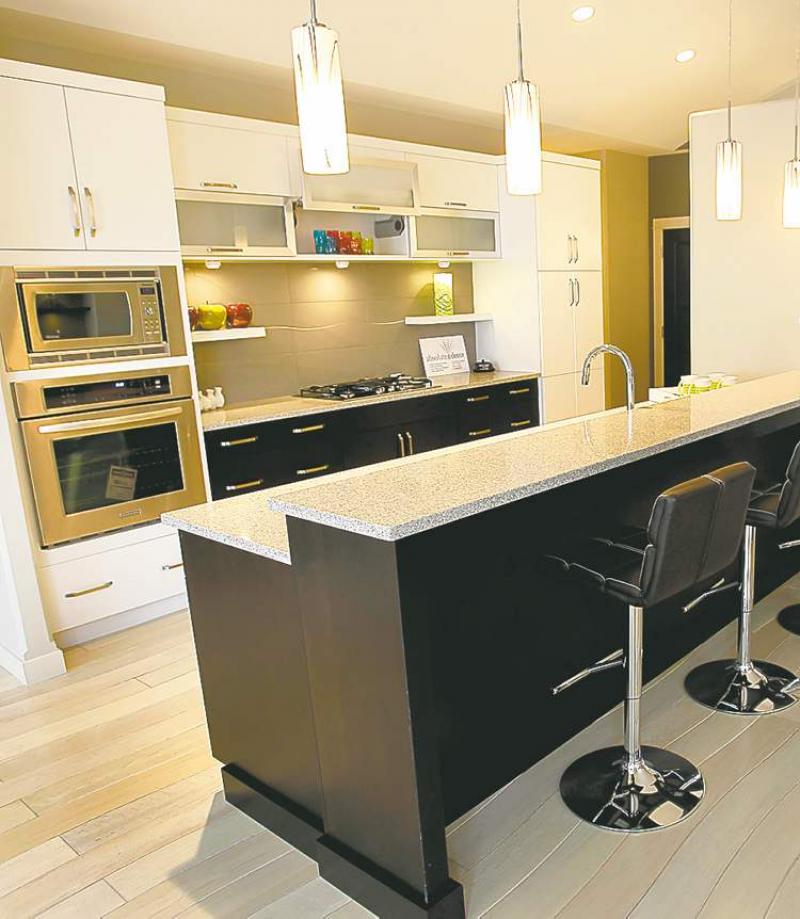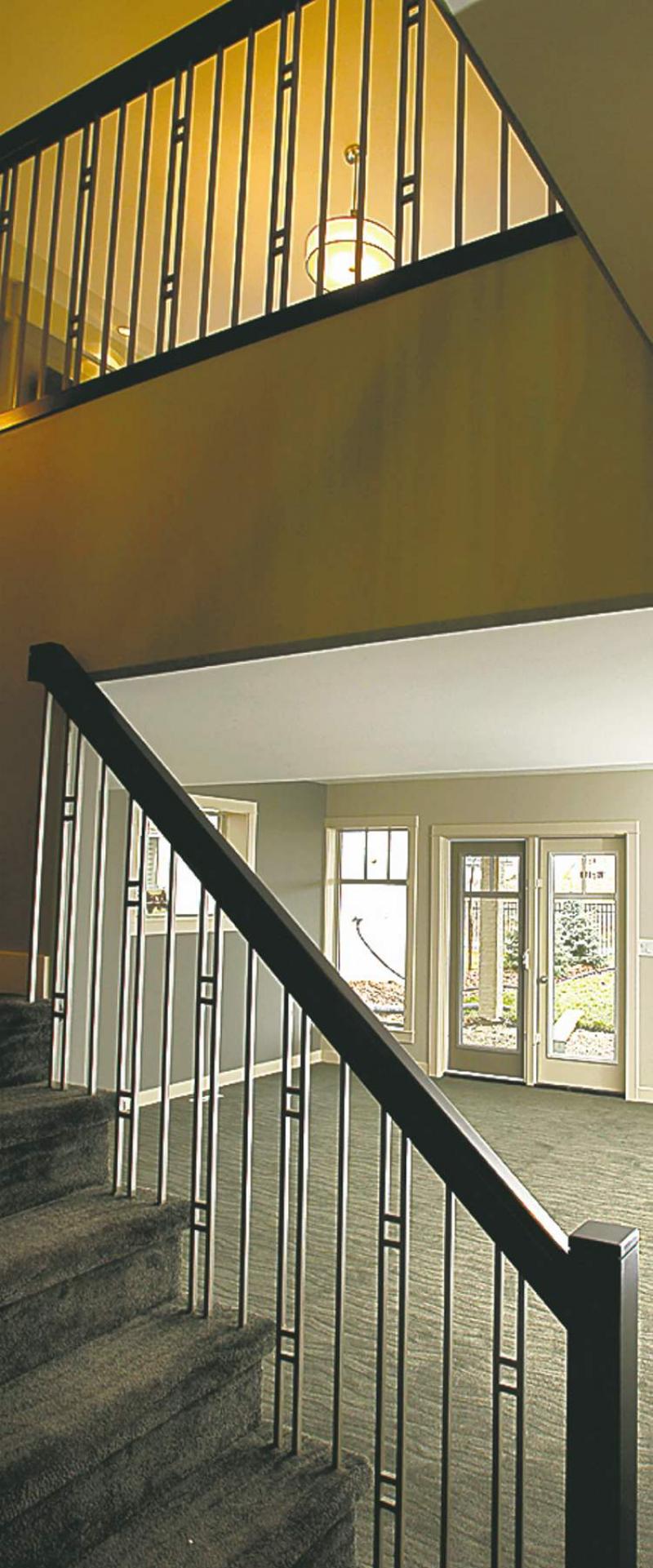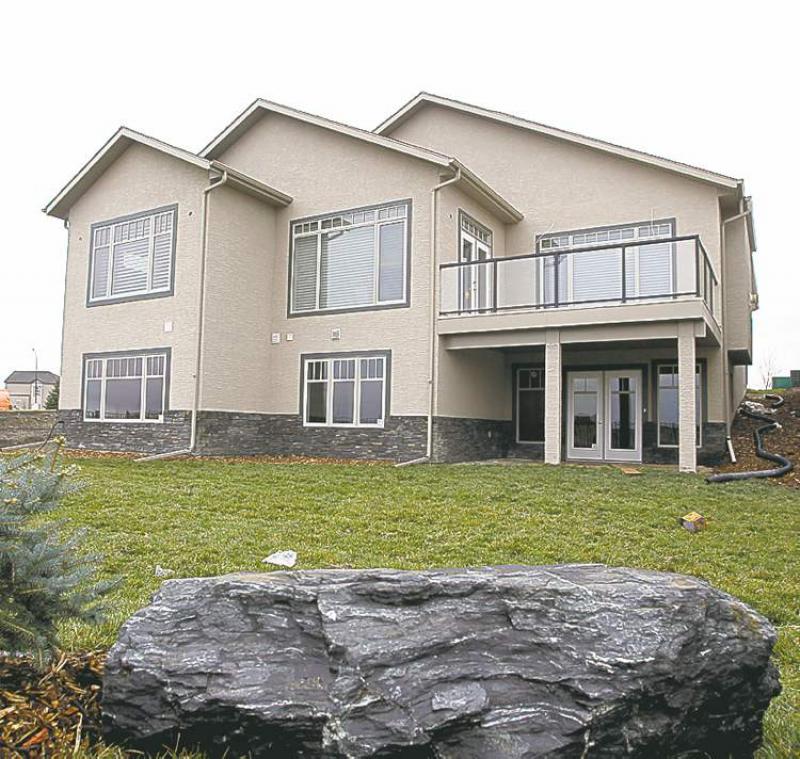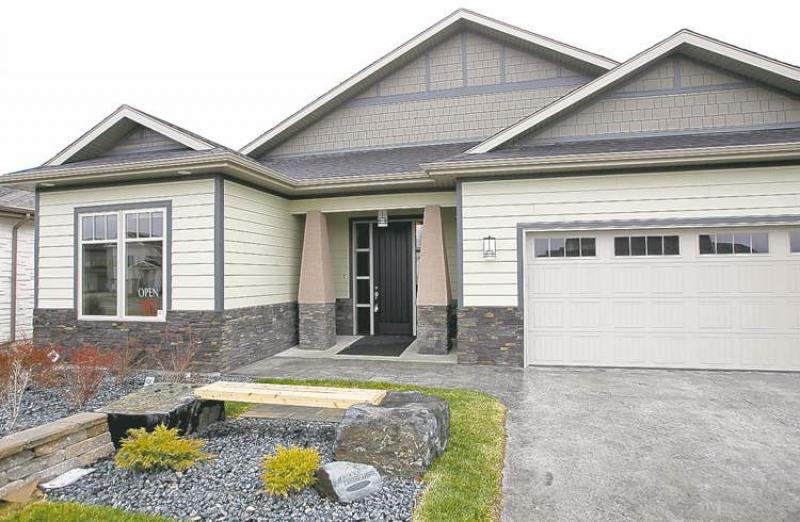 When you're building a new show home, there's no need to reinvent the wheel.
Many show homes look the same. A concerted effort must be made to distinguish your home from the one across the street.
The way to accomplish that objectiveis to build a home that stays ahead of the design curve by using a transitional exterior and modern interior, says Gerry Trottier of Southwynn Homes.
"We really wanted to do something different with this home, so we thought long and hard about the design," he said of Southwynn's newest show home, a 1,960-square-foot bungalow that sits on a 54-foot by 118-foot walk-out lot at 23 Bridge Lake Drive in Bridgwater Lakes.
"It has a traditional exterior, but when you go inside, it's totally modern, and then some."
The first feature that sets 23 Bridge Lake apart from other show homes in the area is its ceiling.
"The first thing we decided to do from a design standpoint was to put in a barrel ceiling, which is rare in homes built in Manitoba," Trottier said.
"It really is spectacular in how it arcs across and above the great room to add ceiling height, volume and light.
"At first, people take a moment or two to notice it. Once they do, they love it because it's different and really lends a unique look to the area."
To make the great room's interior even more unique, Trottier's design team (led by wife Lesli) went outside the box with the flooring choice. Instead of a traditional favourite, dark maple hardwood floors, distressed wavy-oak plank floors were installed.
"I believe we're the first builders to introduce this flooring in Manitoba," he said. "It looks different with its wavy pattern and distressed texture. Because it's an engineered hardwood, it's a rugged, attractive product that will stand the test of time."
Although the main-floor layout is open-concept, each space in the great room is distinct.
The family room is awash in natural light from a huge window that provides a view of the wetlands behind the home. It's subtly divided from the kitchen by a dry bar set in its own little niche between the two spaces. Finishing quality is exceptional, with the focal point being a gas fireplace set in elegant grey porcelain tile.
The kitchen features six-foot-wide aisles, grey Caesar Stone countertops and a multitude of espresso and white maple cabinets that offer a ton of storage space. A wall oven and gas range are built into the countertop save space.
"We wanted to make sure anyone in a wheelchair could move around easily in the kitchen," Trottier explained.
"There's also lots of cabinetry with a (six-door) pantry across from the fridge and another three-door pantry beside it. It's a kitchen that's as functional as it is beautiful. It's capped off by a dining area for six to eight that was placed by a huge window for a wetland view, and by a door that leads to an elevated deck that looks out onto the wetlands."
As fabulous as the view and all the rich finishes are, it's the practical layout wins the day. Three-foot-wide doorways are well-placed to improve. Even the placement of the master bedroom, located off the kitchen/dinette area, has a purpose behind it.
"We wanted to capture the view out back, which is incredible no matter what the season is," Trottier said. "To accomplish that, we put in a huge picture window. We then placed a large piano-style window on the side wall to let in even more light.
"Additional features such as a coffered ceiling and transom window over the door add even further to the feeling of volume and brightness, while an ensuite with white (porcelain) tile floor, soaker tub, five-foot shower and all sorts of space offers a nice touch of luxury."
Head down to the lower level, and there's another 1,650 sq. ft. of bright, well-distributed space. Two more huge bedrooms (both with wetland views), a games room (also with a view), a media room, exercise room and four-piece bath, plus all kinds of storage space, take the home's total liveable space to 3,600 sq. ft.
"It truly is a grand home with all the space, but it's about more than sheer space," Trottier said. "We used our imagination and worked hard to come up with an innovative design.
"With all its curves... I think we created a home that's interesting, functional and luxurious."
lewys@mts.net
DETAILS
BUILDER: Southwynn Homes
ADDRESS: 23 Bridge Lake Dr., Bridg- water Lakes
STYLE: Bungalow with walk-out basement
SIZE: 1,960 sq. ft.
BEDROOMS: 5
BATHROOMS: 3
LOT SIZE: 54' x 118'
PRICE: $799,900 (including lot & GST)
CONTACT: Gerry Trottier, Southwynn Homes @ (204) 997-5040