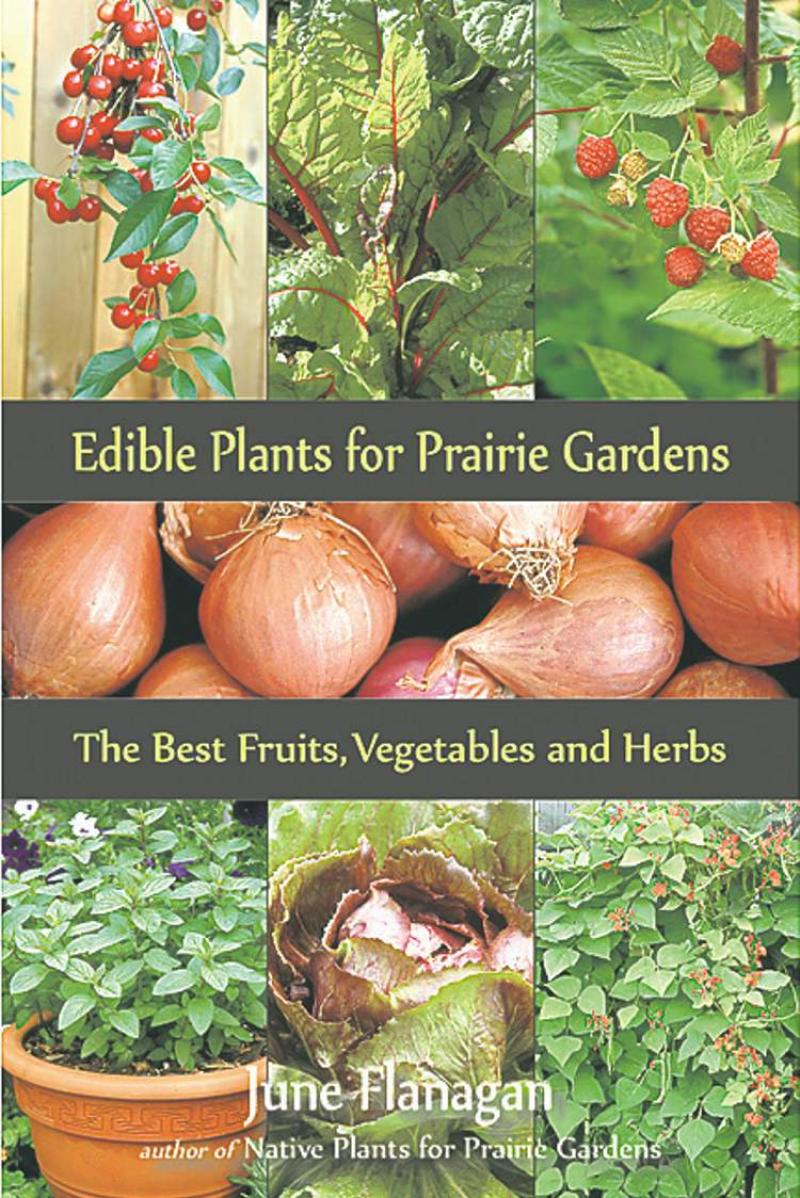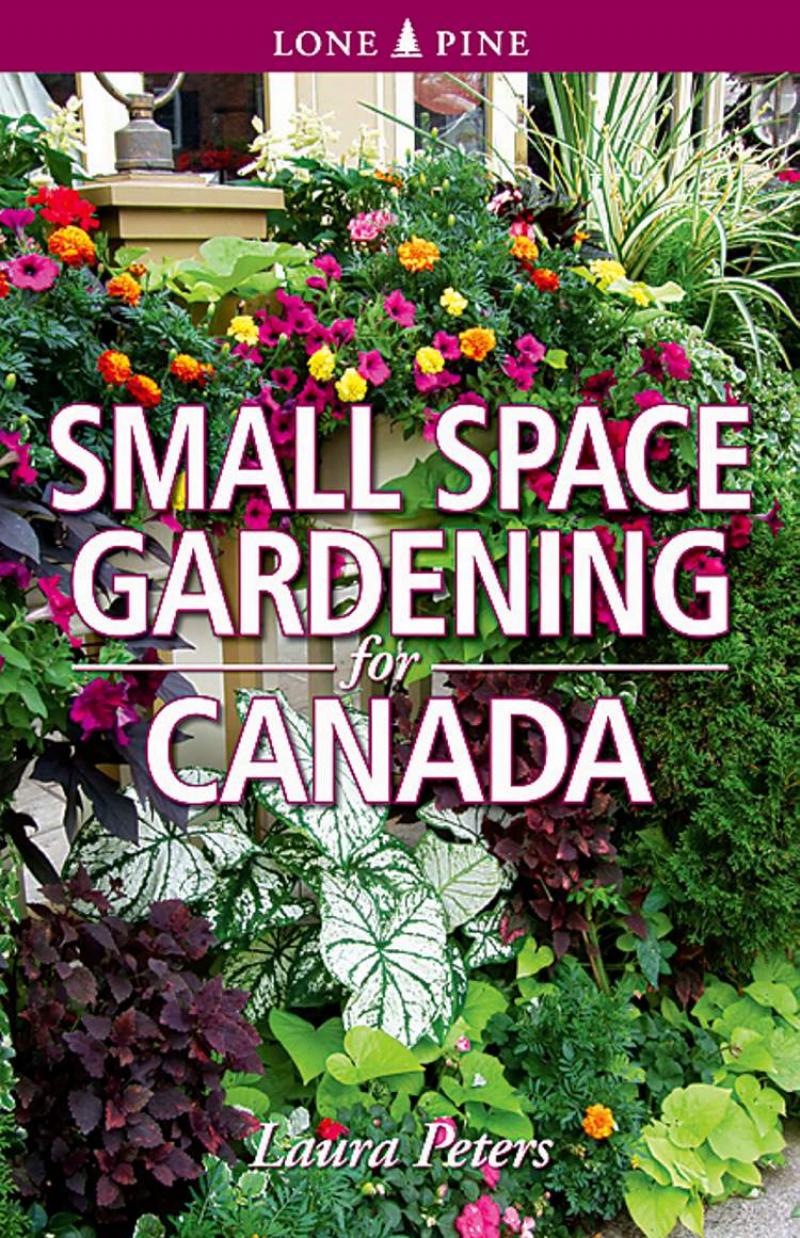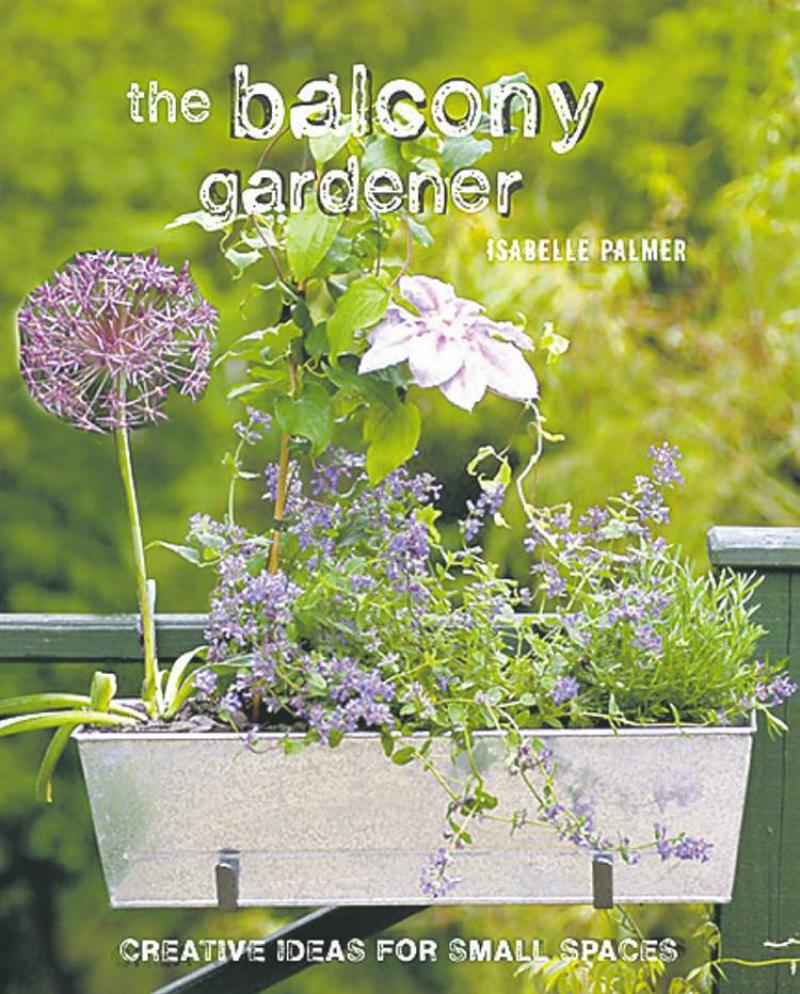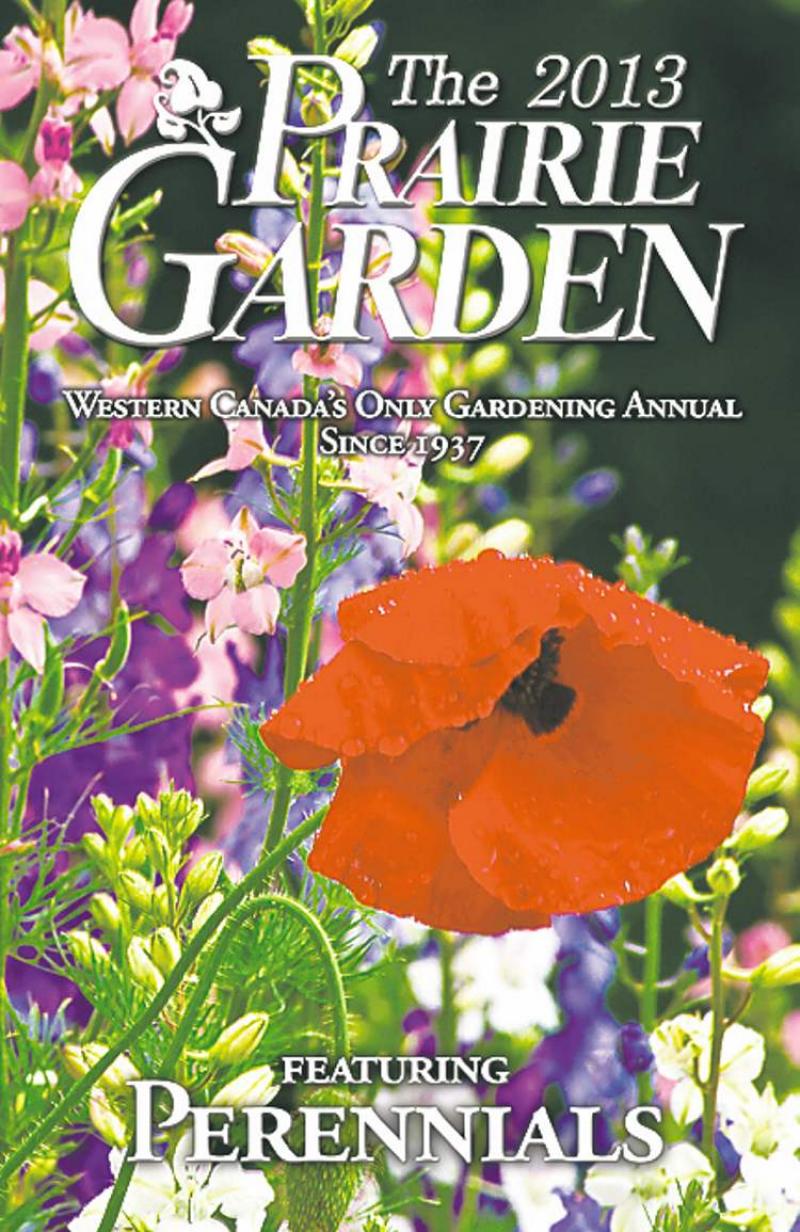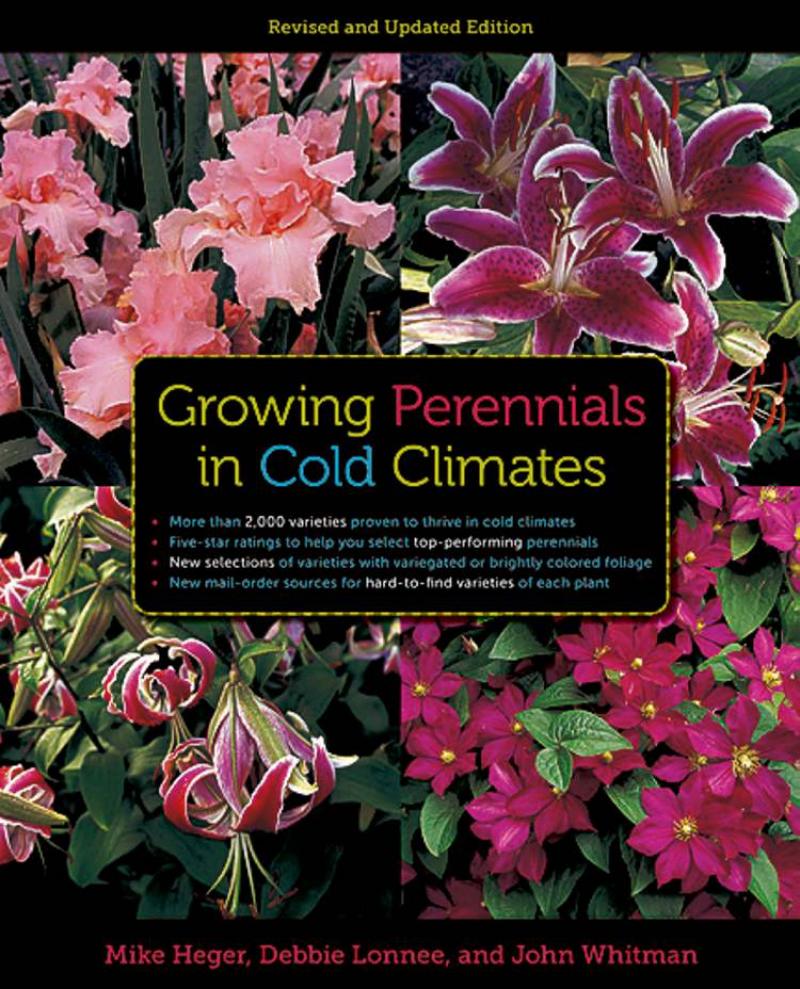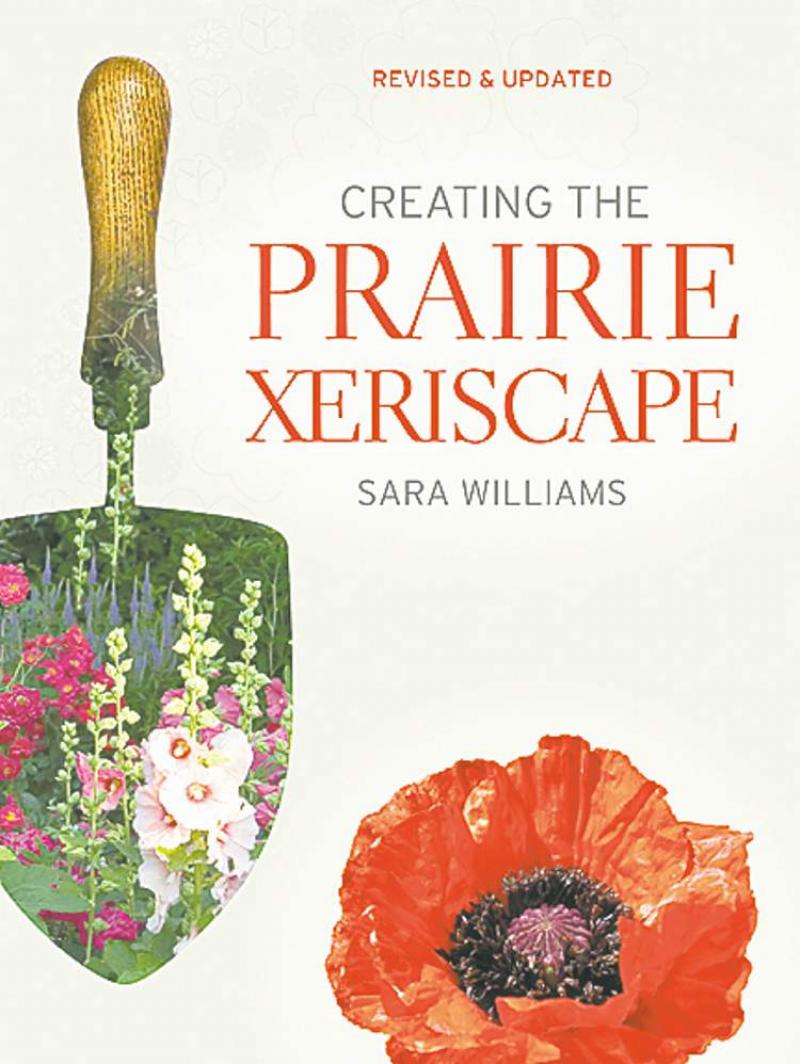 Still have pots of dormant plants idling in your garage, waiting to come inside for winter storage? Thank goodness any unfinished outdoor chores are now hidden beneath a blanket of snow.
Put aside any angst you may be feeling about this year's garden -- it's time to curl up with some inspiration and begin planning for next year. There's no better place to start than with a good gardening book full of useful tips and fresh ideas.
Not just any book will do for Prairie gardeners. While it can be immensely enjoyable to gaze at spectacularly beautiful photos of plants that exist only in hot, temperate climates, ultimately it can be unsatisfying, too.
Indulge, instead, in a well-chosen book that will assist you in gardening as successfully and brilliantly as possible in our challenging Zone 2-3 climate. Though our seasonal changes may impose some limitations, there are no limitations on imagination. As my husband will testify, rarely do I look at my garden and say, "There, it's done." The next idea is as close as an intriguing picture or the description of a garden project with even just one component that can easily be borrowed and then transformed into something unique.
Here's a selection of books brimming with new ideas as well as answers to your questions.
The Prairie Garden
74th annual edition -- 2013 theme: perennials
Published by the Prairie Garden Committee, Winnipeg, 184 pages, $13.95
Each November is marked by the newest release of The Prairie Garden annual. A digest-size soft-cover book that consists of almost 200 pages, The Prairie Garden features a collection of articles written by experts from across the Prairies.
The theme varies from year to year -- the focus of the 2013 edition is perennials. Jane Reksten brings her background in horticulture and experience as manager of the Olds College Botanic Garden in Olds, Alta., to her role as guest editor.
Perennials serve as the backbone of our gardens. Featured topics such as native perennials, profiles of underused plants such as hepatica and gas plant, new introductions for 2013, together with articles on perennials that can be adapted to a variety of growing conditions provide relevant, valuable information.
Interestingly, the book is a home-grown publication that is Western Canada's only gardening annual since 1937 and is compiled from start to finish by the Prairie Garden Committee, a volunteer not-for-profit organization based in Winnipeg. I've served on the committee since 2007 but that makes me a relative newcomer. Committee members such as Susanne Olver, Fran Wershler and Linda Pearn have been soliciting and editing articles for 20 to 35 years.
Readers will have a chance to meet Jane Reksten at the book launch at McNally Robinson on Nov. 28. Full details are at www.theprairiegarden.ca.
The Balcony Gardener: Creative Ideas for Small Spaces
By Isabelle Palmer
Cico Books, 144 pages, $23.95
Written by Isabelle Palmer who resides in London, England, and is the founder of an online company, The Balcony Gardener (www.thebalconygardener.com), this 142-page book is full of surprising and creative ideas for small spaces, perfectly appropriate for gardeners everywhere. From window boxes to the smallest patios, Palmer describes the many ways to create an intimate garden space -- all that's needed is a little innovation.
How about a curry window box? Or a cocktail window box? The chapter All Things Edible suggests planting up containers that provide specific ingredients for your favourite recipes.
Palmer shows you how to make the most of your available space by creatively recycling everyday items such as biscuit tins or bird cages for plant containers or trying a wooden pallet as a living wall. Topics such as terracotta terrariums and growing crops in pots provide ideas for projects that can be ready by spring and enjoyed outdoors when warmer temperatures return.
Small Space Gardening for Canada
By Laura Peters
Lone Pine, 176 pages, $24.95
Laura Peters, author, is a certified master gardener living in Edmonton. A prolific writer, Peters has more than 30 books to her credit.
As urban spaces grow smaller, rooftop gardening and vertical gardening are gaining in popularity. Condominium and apartment dwellers are making greater use of community gardens, and alternative programs such as Winnipeg's Sharing Backyards (www.sharingbackyards.com) and Fruit Share (www.fruitshare.ca) are meeting huge demand. Peters provides tips on how to optimize your garden space, even if it's just a windowsill, as well as presenting in-depth discussion of specifics such as height and weight limits for roofs and balconies and how-to tips on building raised beds or your own self-watering containers.
Really squeezed for space? How about a hanging or upside-down garden?
Edible Plants for Prairie Gardens: The Best Fruits, Vegetables and Herbs
By June Flanagan
Fifth House Publishers, 240 pages, $19.95
When author June Flanagan visited Winnipeg earlier this year for a gardening talk, her audience marvelled at her expansive knowledge. Flanagan is a botanist and environmental horticulturist, as well as a hands-on gardener who also excels at photography.
What would you like to know about growing all of the different types of hardy fruits, vegetables and herbs suited to the Prairie climate? Flanagan provides detailed information on commonly known plants as well as lesser-known plants such as Double Delight raspberries, a primocane cultivar that extends the picking season for raspberry aficionados. The book is filled with delicious recipes, too -- all taste tested by Flanagan, whose passion for her subject is evident on every page.
Flanagan's latest project is a plant identification guide, originally published by a University of Lethbridge professor and now being updated in collaboration with John Bain. It will be published next spring as an e-book with searchable features. For example, readers will be able to download the book onto a smartphone and use it, at any time, anywhere, to look up flowers by colour or bloom time.
Growing Perennials in Cold Climates: Revised and Updated Edition
Mike Heger
First University of Minnesota Press Edition, 432 pages, $43.95
I remember looking over the shoulder of Ed Czarnecki, a Prairie Garden Committee colleague and member of the Manitoba Regional Lily Society, as he was reading this book, which focuses on growing information for regions in which winter temperatures may fall from -30 to -40 C. Czarnecki, who once worked in the Arctic as a meteorological technician, has a personal interest in cold-hardy perennials.
"Some of the tables are most encompassing, especially one in particular that describes the major perennial groups, outlining their bloom length, plant longevity, maintenance requirements, time to bloom and sun or shade preferences," Czarnecki says, adding it could potentially have a wider international appeal if it included metric equivalents.
Creating the Prairie Xeriscape: Low-Maintenance Water-Efficient Gardening
Sara Williams
Coteau Books, 256 pages, $34.95 (Feb. 15, 2013)
Author Sara Williams is practically a household name in local gardening circles. Her books are eagerly anticipated, none more so than this revised and updated version of a book originally published in 1997.
The title says it all: This is a book chock-full of information that speaks directly to environmentally conscious gardeners who do not want to be slaves to their gardens. As Williams says, watering is not high on her list of favourite activities. "I'd rather spend my time in the garden creatively -- planning, building, propagating and designing."
This summer's drought-like conditions in the months of July and August took its toll on our gardens. Williams provides essential information on water-conservation techniques as well as a comprehensive list of drought-tolerant plants. It includes garden design plans.
Thrifty Gardening: From the Ground Up
By Marjorie Harris
House of Anansi Press, 2012.
Author Marjorie Harris specializes in dispensing practical, energy-saving tips for home gardeners. Years ago when she dropped by St. Mary's Nursery & Garden Centre on a book tour, I picked up a copy of her bestseller, Favorite Garden Tips, which lists easy solutions in alphabetical order. Harris converses with her readers as though she is across the kitchen table, providing no-nonsense, sometimes wry or humorous advice that works equally well for modest or elaborate gardens.
Her latest book, released this spring, describes a multitude of ways gardeners can scale their dreams to their resources without sacrificing the esthetics of a good design.