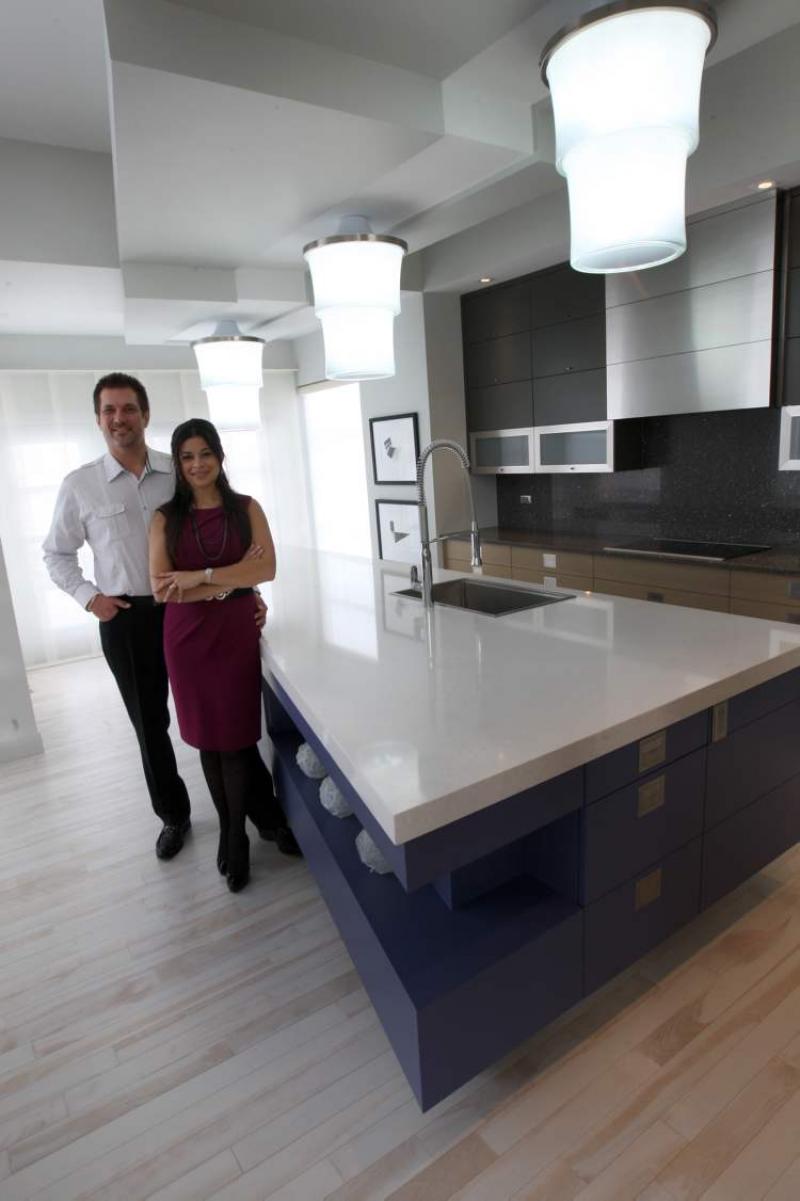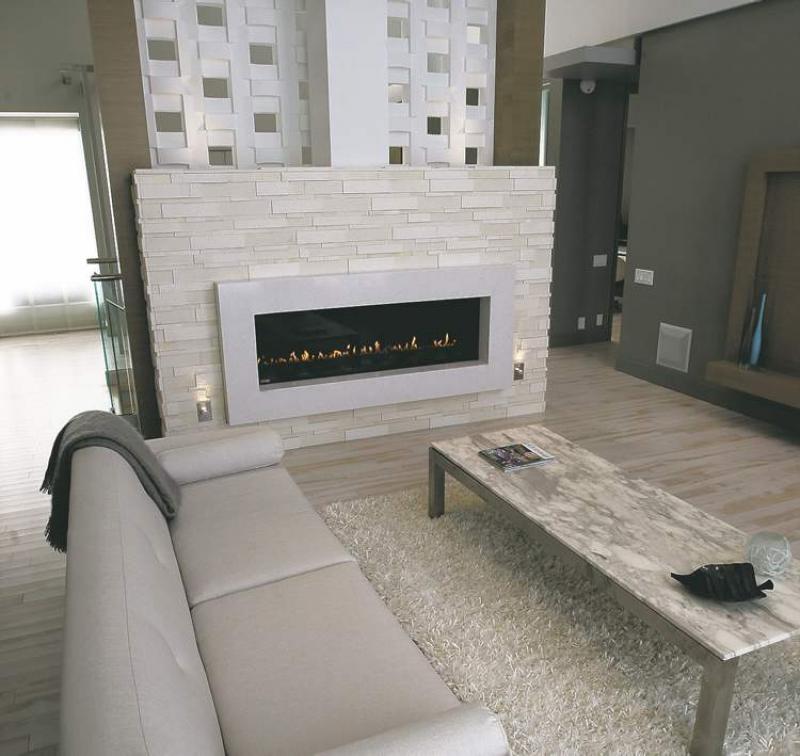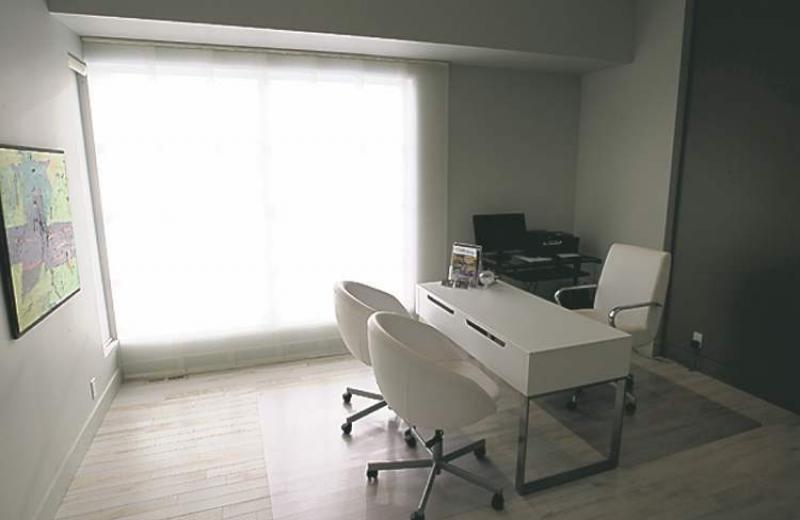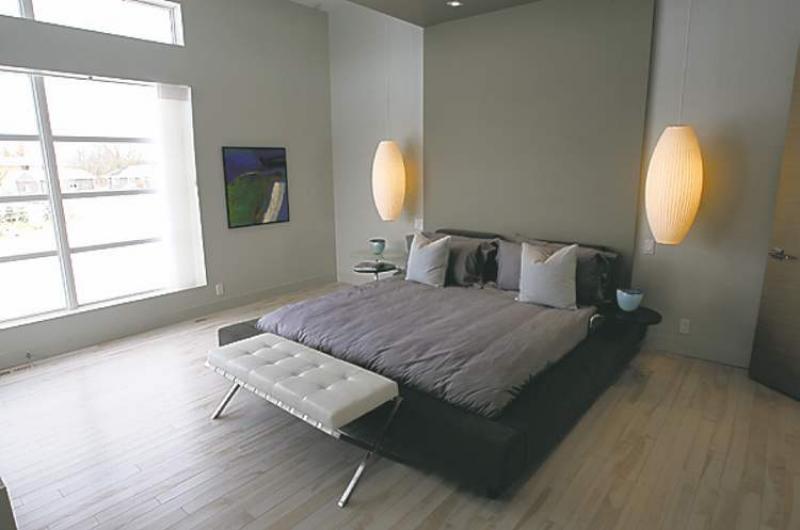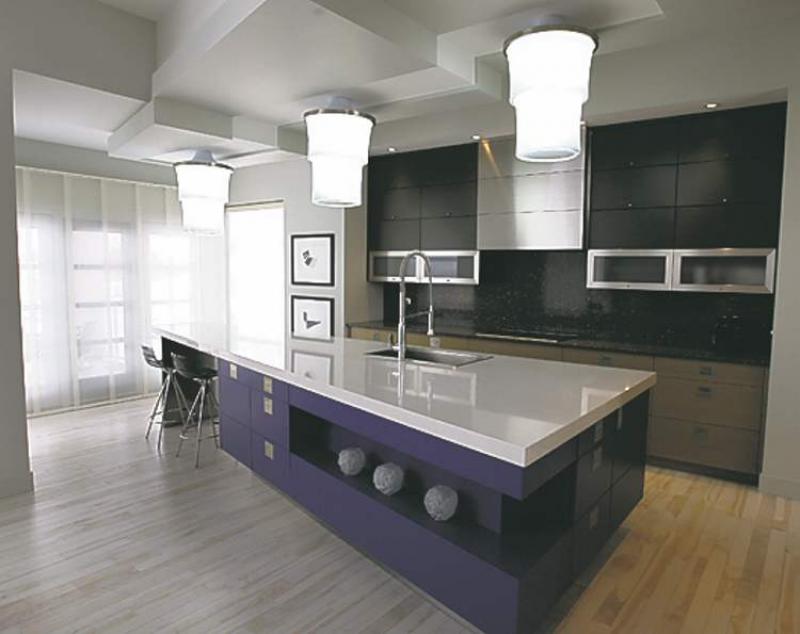 There's something different about 40 Deer Pointe Drive.
Its high ceilings, multiple windows and broad range of finishing materials mean it's no cookie-cutter design.
It's something of a throwback, says RE/MAX Executives Realty's Ron Ledohowski, who along with wife, Vanessa, represents 40 Deer Pointe Dr. and several other show homes across the city for Gino's Homes.
"It's a super-cool home whose design was heavily influenced by the art deco style that was so popular in the 1950s and 1960s," he said. "This home is a modern take on that concept."
The design was inspired by a hotel in New York. The 2,280-sq.-ft. bungalow is about space, light and the imaginative use of finishing materials.
The great room is literally surrounded by windows. Its vaulted ceiling is 5.7 metres high. The average ceiling height is 3.3 metres.
"There's basically a wall of windows on the family room's rear wall, and then there are three more angled windows above that to add more light. There's a series of windows set way up high to capture more light. The windows on the rear wall also do a wonderful job of capturing the water/forest view out back," Vanessa says. The view inside is spectacular, starting with a unique feature that divides the family room from the foyer with a practical flair.
"A ribbon-style fireplace (set in beige tile with cream limestone highlights) is not only the focal point of the great room area, but it also separates the family room from the foyer," she adds.
It not only adds interest, but it also lets light flow in from the foyer. There's also a sliding eco-wood panel on the left-hand wall. When you slide it to the right, you can watch TV. When it's closed, there's a painting on its front that adds colour and style to the space," she says.
Adjacent to the family room is a kitchen that's artistic, yet highly functional. An angled 4.5-metre quartz island with blue base, eating nook for two and three hand-blown, Italian-made light fixtures prove artistry can also be practical.
Meanwhile, whitewashed beachwood hardwoods, a plethora of eco-wood and stainless Euro cabinets, stunning quartz countertops and a big pantry add more practical style. The rear of the kitchen features a dinette area next to two windows and a deck door, while the front of the kitchen features an entryway to a big, front-oriented dining room.
Other practical features include a wing that includes not only two large secondary bedrooms, but a laundry/mudroom (with tile floor, window and bench) the size of a small bedroom and a luxurious four-piece bath with soaker tub.
Speaking of luxury, the master suite -- in its own private wing with a flex room/office across the way -- is a sanctuary.
"It's a very tranquil space," says Ron Ledohowski.
"The free-standing soaker tub is ideal for soaking your stress away, while features such as a 24-inch (taupe) porcelain tile floor, eco-wood vanity with taupe/silver (same as in kitchen) quartz countertop and tempered-glass shower with (embossed) white tile surround and rain shower head help provide a relaxing, invigorating environment," he says.
A walk-out basement has 1,500 square feet of finished space, plus another 500 sq. ft. of storage space.
Light streams in courtesy of three huge windows, plus a door to a covered patio, on the rear wall. The main area contains a media area and a games area by the patio door.
The basement has a bedroom wing with two huge bedrooms and a three-piece bath, and a theatre room with 106-inch screen.
"I really like the layout. The kids can watch a movie or use the games room while the parents can close the doors to the soundproofed theatre and watch a movie," he says.
"This is a beautifully designed house that's as practical as it is stylish," he says.
lewys@mts.net
DETAILS
BUILDER: Gino's Homes
STYLE: Bungalow
SIZE: 2,280 sq. ft. with walk-out basement
BEDROOMS: 5
BATHROOMS: 3
ADDRESS: 40 Deer Pointe Dr., Deer Pointe Park
LOT SIZE: Approximately 3/4 of an acre
LOT PRICE: $230,900 (plus GST)
PRICE: $1,100,000 (including lot & GST)
CONTACT: Ron or Vanessa Ledohowski, RE/MAX Executives Realty @ (204) 697-1953
CORRECTION: The New Home feature on Saturday, Nov. 24 listed the price of a Southwynn Homes model at 23 Bridge Lake Drive as $467,000. In fact, the price is $799,900, including lot and GST. The New Home feature on Saturday, Nov. 24 listed the price of a Southwynn Homes model at 23 Bridge Lake Drive as $467,000. In fact, the price is $799,900, including lot and GST.