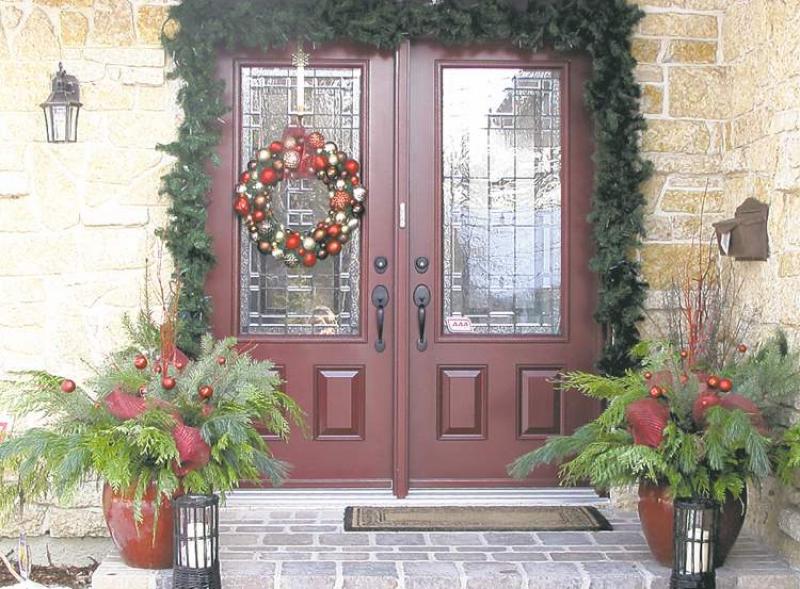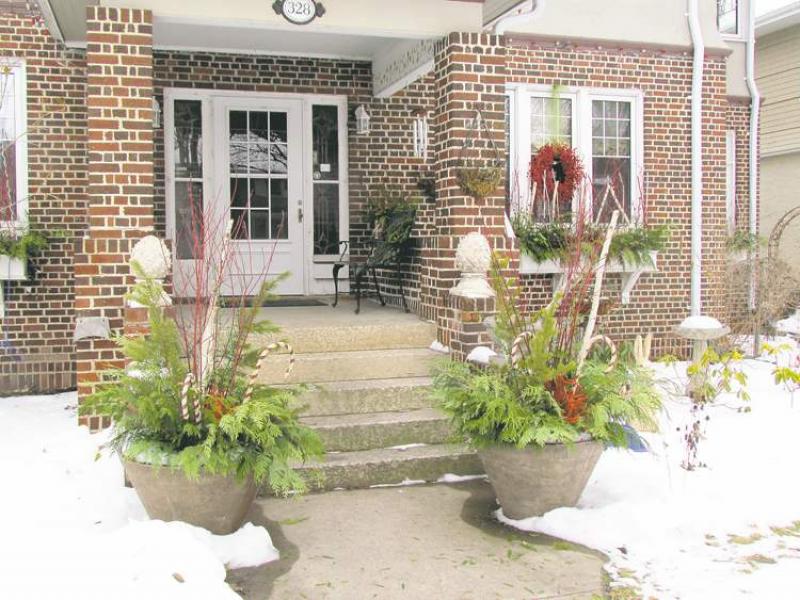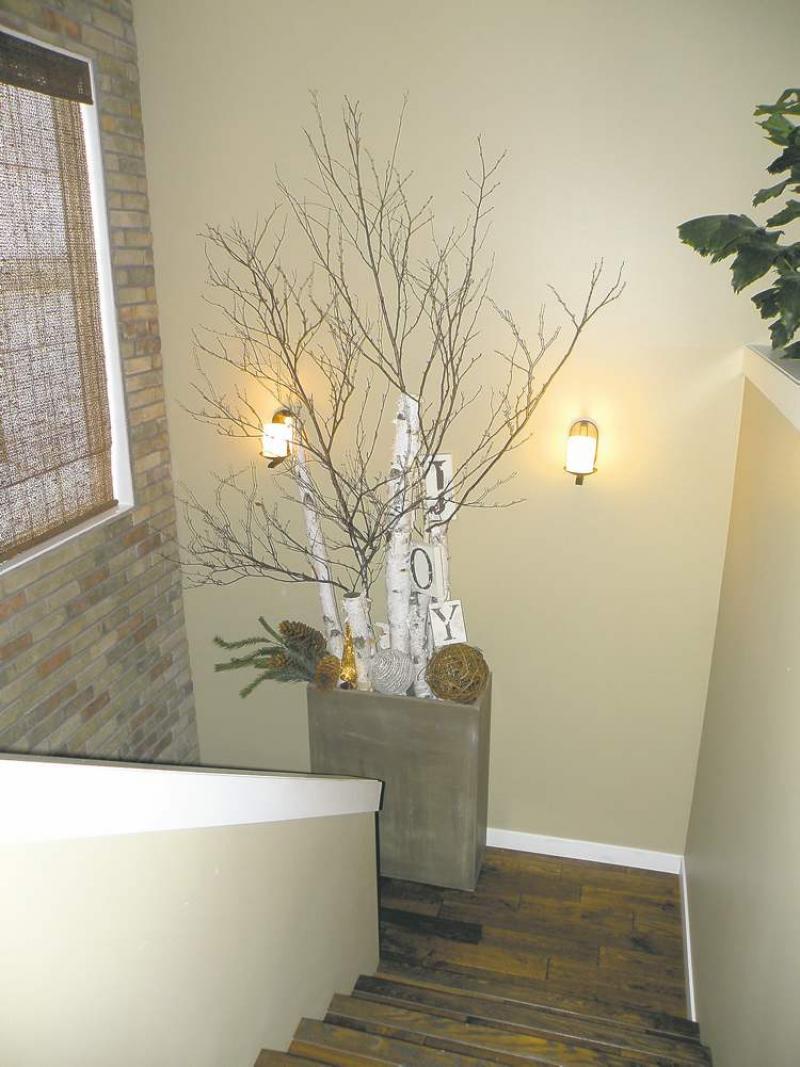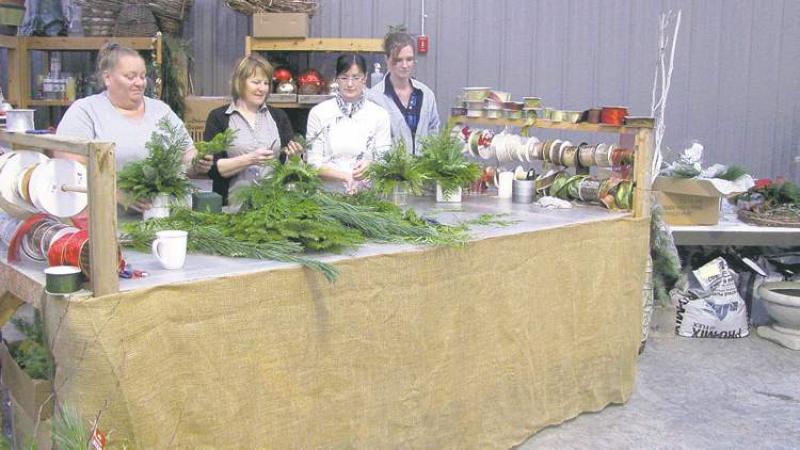 Fresh evergreens have been used to decorate homes for winter, especially in the celebration of Christmas, for centuries. In the past decade, the trend towards seasonal outdoor containers and fresh arrangements indoors has been growing in popularity by leaps and bounds, whether it is a patio pot filled with the trimmings from your Christmas tree or a fresh arrangement on a hall table inside.
If you're like me, you love the intoxicating scent of live evergreen in a house and so the idea of decorating for the holidays with fresh cedar, pine or fir is very appealing. It's certainly not just the scent that captivates us -- fresh evergreen arrangements also add a beautiful look to any home. It can be as simple as placing a handful of cedar branches in a milk pitcher or creating an elaborate dining table centrepiece. Any creative project can be great fun and very satisfying.
Cindy, one of my staff members who does many of our arrangements at Oakridge Garden Centre, says the only rule to remember is that there are no rules.
She says if an item holds water it must be a vase and therefore can be used as a base for a centrepiece. Whether it be a salad bowl, a pie plate or a brandy snifter in another life, all will work as a container to hold an arrangement.
You will need pre-soaked floral foam to hold the stems. If your container is clear glass, you can hide the foam with Salal or other large leaves inserted between the foam and the glass. Make a fresh cut on each stem before it goes into the arrangement so it will draw water and stay fresh longer.
The most common greens used for centrepieces are cedar, pine and fir, but leafy stems such as boxwood, salal and oregonia add bulkier texture and a great look. Most florist shops and garden centres will carry these items. Berries, twigs, tree ornaments, pinecones and ribbon are some of the extras you can use to jazz up your arrangement.
My favourite look when I'm decorating centrepieces is one that fuses a rustic style using dogwood twigs or pinecones. For a more refined or glitzy style, try sparkly tree ornaments. Adding teeny lights (smaller and brighter than mini lights) to an arrangement gives it even more holiday sparkle. If you don't have a plug nearby, you can purchase battery-operated lights.
A centrepiece, with floral foam as a base, will last six to eight weeks if water is added every few days. Keep a few extra branches of greens in a cold area such as a garage so if the odd stem discolours it can easily be replaced.
Cedar is especially great to work with because it seldom sheds or discolours and can be kept reasonably fresh-looking even if it's not in water. This makes it the best choice for garlands, stair post swags, indoor wreaths or chandelier arrangements. Misting the cedar every few days with water will keep it hydrated or you can purchase a spray-on anti-desiccant that keeps moisture in the greens longer.
One of our favourite natural materials for decorating is birch. We use it in long or short lengths, with twigs attached or trimmed cleanly, indoors and out. It is ideal for uses in unexpected ways and places.
Birch is so versatile because it can be used to build a grid for hanging other ornaments, in windows or around light fixtures, or simply stuck into a pot to add height or bulk.
Birch branches can also be used to form the base of a very elaborate chandelier arrangement. They create the 'bones' that pine stems, berry garlands and ornaments can be wired to. The pure white bark is very beautiful with the rich greens of fresh cedar and pine.
An outdoor fresh-greens arrangement on your front step will make a great first impression when your guests come up your walk. Besides, the patio pot you used in summer is probably still standing there half full of soil, so you may as well put it to good use.
I always leave soil in my pots when I pull my summer plants in fall -- this forms the base for my winter pots. Most ceramic pots will manage outside in winter without cracking, but if you are unsure, remove all of the soil from the containers in fall, making sure the drainage holes are cleared of any remaining debris. Then, add Styrofoam or coarse sand to hold the stems that will be added as you create your arrangement.
You may be lucky enough to have cedar, balsam or spruce trees in your yard from which a few branches can be harvested for your winter pots. If you don't, bundles of greens can be purchased in your local garden centre.
The benefit of using native greens in your arrangement is that they are dormant by now and will not brown easily. There is a benefit as well in using purchased evergreens -- since they come from warmer climes, they are not dormant and therefore the colour is a much brighter green.
In either case, if the weather is mild you will need to spray water on the greens to hydrate them until temperatures remain below freezing. Your holiday display will fare quite well in the cold temperatures of a typical Manitoba winter.
Any deciduous branches such as dogwood, birch or willow will give substance and height. The evergreen branches will add colour and texture and the pine cones, berries and ribbon will give your pot pizzazz.
Don't be afraid to use oversized everything, from the birch branches to the pine cones. And add lights, lights and more lights. Mini-lights wrapped through the branches or up-lighting from the ground in front of the pot finishes the look beautifully.
Have fun decorating with fresh greens this holiday season, whether you bring the outdoors in or leave it outside. It is so nature-inspired and refreshing.