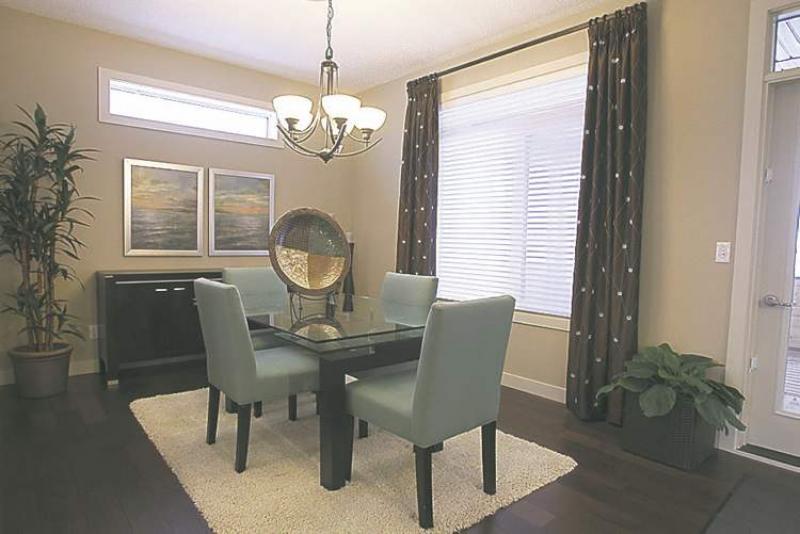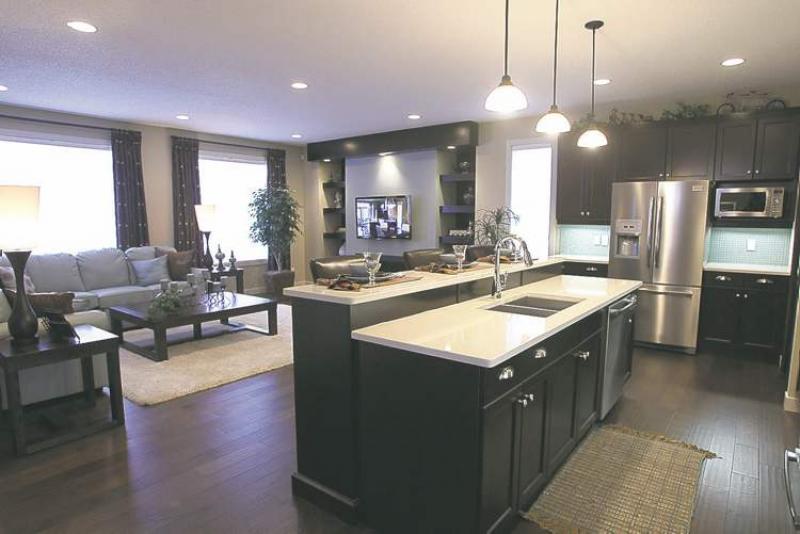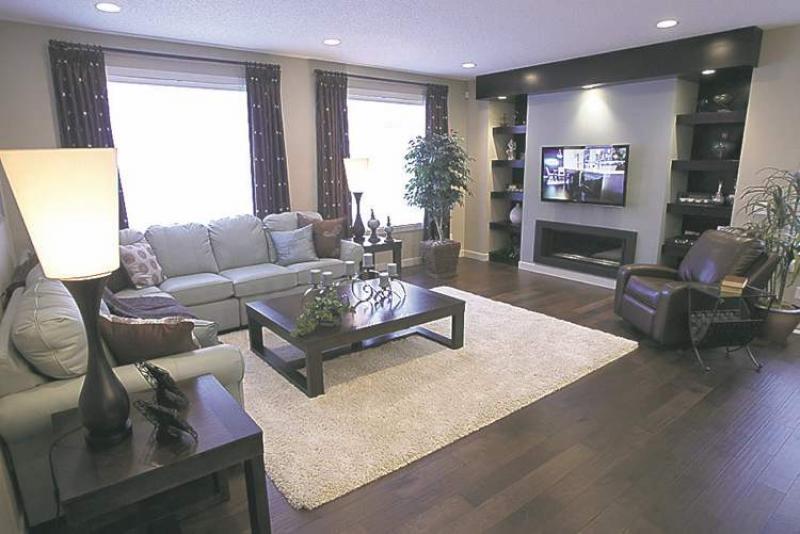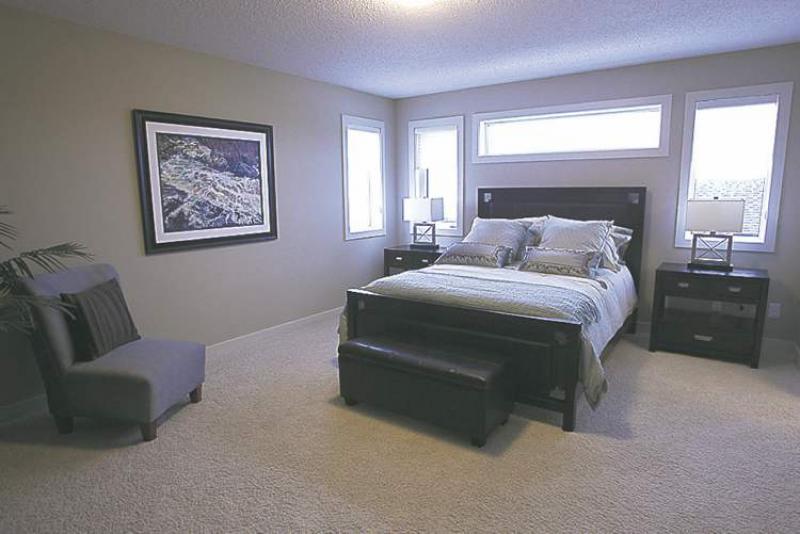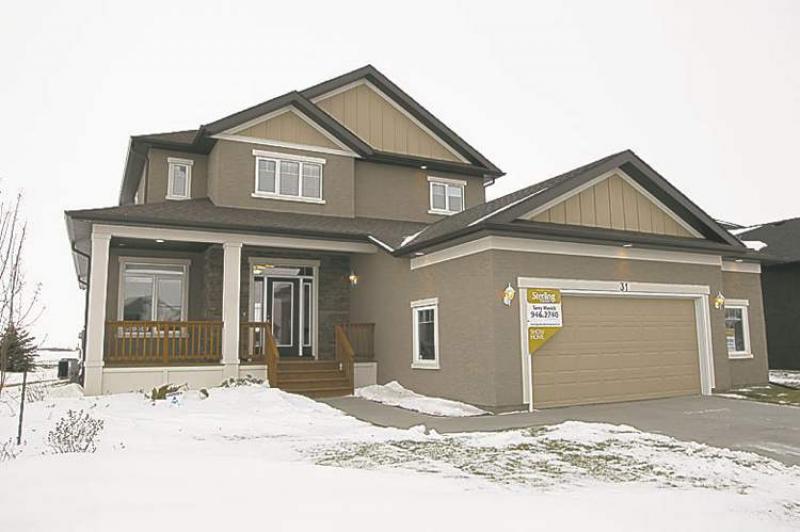 When Sterling Homes designers were confronted with the challenge of building a home on a larger, country-style lot, they were up for the challenge.
Instead, they amplified an existing plan, creating a new home designed to mirror the wide-open spaces that surround it.
"That theme starts with the front and rear exteriors of the home," said Qualico's single family homes sales manager Dale Penner of The Acadia, a 2,208-square-foot, two-storey design.
"On the front, there's a big porch, while out back, there's an enclosed deck. You can sit out front with a coffee even if it's raining, while you can barbecue or visit out back without being bothered by mosquitoes."
The Acadia was designed to bring the country ambience inside.
"Our designers did a fantastic job of creating a bright, open interior. Combine all those windows with features such as nine-foot ceilings and an open-concept great room and you have a main floor that's very enjoyable to spend time in with family or friends."
The living room was made extra wide while the kitchen -- with its long island and raised eating bar for three -- was placed along the front wall. This two-thirds/one-third design makes for exceptional flow.
"We're very pleased with how the great room turned out. While the kitchen isn't as big as some, it's not cramped at all. Our designers got the width and length of the island just right. There's a four-foot-wide aisle between it and the counter on the other side that allows ample room to walk by when the oven door is open, while the island offers extra eating and food preparation space," Penner said.
To ensure the great room wasn't overtly open-concept in nature, the dining room was then placed off to the left of the kitchen in its own defined space.
"It's a separate, yet accessible, space," he said. "Our designers wanted to create an open feel, but didn't want it to be too open. It balances off the great room just perfectly."
While the focus was clearly on creating a functional great room, fashion is present, as well. To ensure the voluminous area felt warm, Sterling's design team went with dark maple hardwoods espresso maple cabinets and beige Caesarstone countertops.
Meanwhile, the living room was outfitted with a ribbon-style gas fireplace that, along with four shelves either side and TV niche above, forms a focal point that adds even more warmth to the great room/kitchen area. Then, a feature at the rear of the kitchen -- a walk-through pantry -- adds another element of efficiency to an area that deftly blends fashion and function.
"It not only offers all kinds of storage space, but has a door that takes you through to a laundry/mudroom and then through to the hallway in behind, which contains a powder room," Penner said. "There's room to put either a freezer or fridge in the pantry, while the laundry room has a full closet and under-stair storage.
"There's no wasted space. Upstairs, there's just a small centre hallway with rooms surrounding it," he said.
"Minimizing the hallway allowed us to increase the size of the bedrooms, which enabled us to put walk-in closets in each one."
Once again, large windows are everywhere to let in light and provide a view of the wide-open spaces surrounding the home. The master bedroom, with three windows (one either side and one above) the king-sized bed -- plus another one on the left-hand wall -- is big and bright. It's capped off in style by a large, luxurious ensuite.
"It's larger than normal so homeowners can soak in the six-foot soaker tub without feeling hemmed in," Penner said.
"There's also a five-foot custom tile shower with rain showerhead, (beige/tan) ceramic tile floor, espresso maple vanity with Caesarstone countertop (and dual sinks) -- and a large window on the back wall to let in lots of natural light. The main bath also has a soaker tub, and there's a big linen closet in the hallway for storage."
Downstairs, the open floor plan allows for a 17.6-foot by 26.6-foot rec room, a fourth bedroom that measures 16.8-feet by 11.3-feet, a four-piece bath and large storage/mechanical area.
"The Acadia is an efficiently designed home on every level," he said.
"While the focus was creating an interior that evoked a country feel, our designers didn't lose sight of the need to create a liveable home that offers value, function and exceptional finishing quality."
lewys@mts.net
DETAILS
Builder: Sterling Homes
Address: 31 Benson Boulevard, Oak Bluff West
Style: Two-storey
Model: The Acadia
Size: 2,208 sq. ft.
Bedrooms: 3
Bathrooms: 2.5
Lot Size: 80' x 140'
Lot Price: $121,699
Price: $517,400 (including lot, upgrades & GST)
Contact: Terry Musick, new-homes sales consultant @ (204) 946-2740