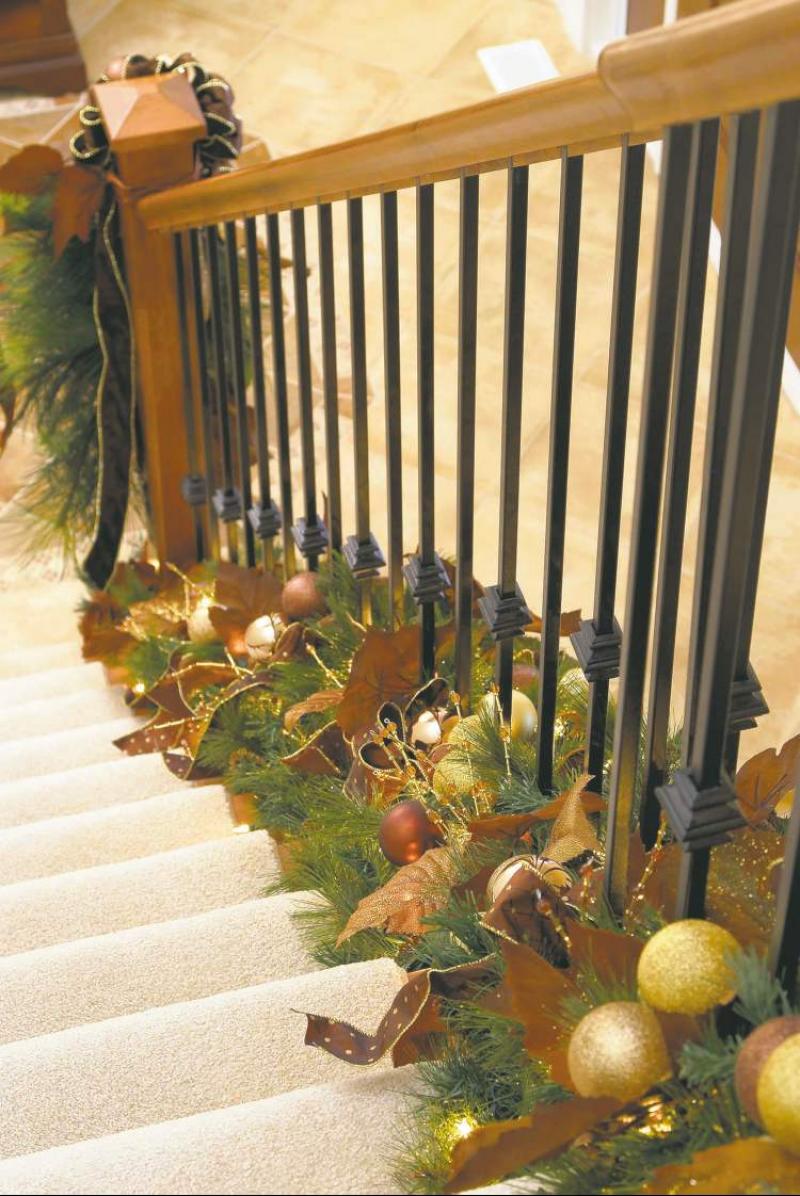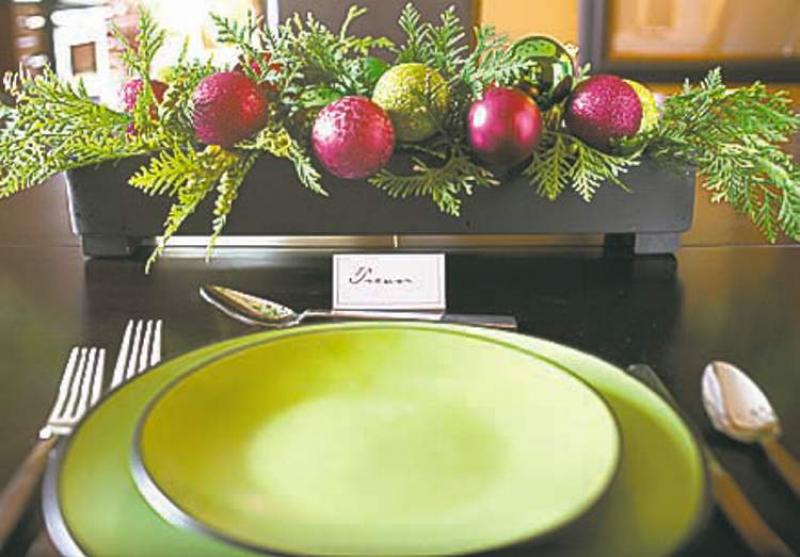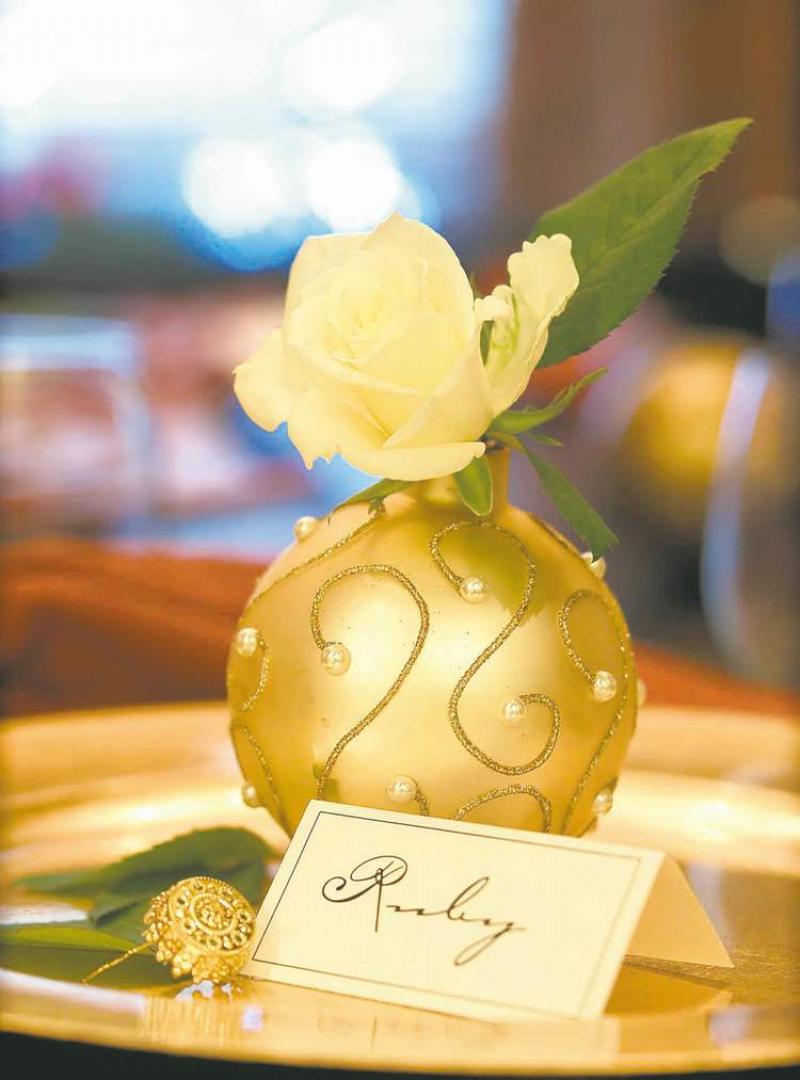 It's beginning to look a lot like the holiday season. To add a festive flair to your home this season, Home Hardware Stores Ltd., through its Beauti-Tone paint division, has some great holiday decorating projects to help you put the focus squarely on a beautiful holiday décor.
"When it comes to ornaments, there is such a variety of beautiful styles and colours, they deserve to steal the show," says Bev Bell, Beauti-Tone's creative director.
"Sure, they look great on a tree, but, with price points that can be extremely reasonable, you can easily use them to switch up your holiday colour scheme and add a dash of flare throughout your home."
Each of these holiday projects puts the focus right where you want it -- on these little round pops of colour. Go wild or stay subtle. Whatever you choose, it's bound to be beautiful.
This first dramatic project is so versatile it's the perfect place to mix and match for beautiful mantels, centrepieces and tables. Best of all, it's simple to make.
Use an appropriate-sized tray that you have on hand, or create one from wood scraps to suite your needs. The tray pictured here is for a small table. However, the longer it is, the more impressive it looks.
If you're creating a centrepiece, ideally it should be long enough to cover the usable space on your table. You could also use this idea on the top of a piano or down the centre of a coffee table or sideboard table.
For the holidays, load the tray up with greens and beautiful ornaments that tie into your festive colour scheme. This décor piece does not have to go away when the holiday season is over. Create an edible centrepiece for your New Year's party by lining the tray with plastic, filling it with wet oasis and then inserting sprigs of mint and parsley as a base. Fill the tray with fresh-cut veggies or fruit speared with toothpicks. So easy, so genius!
Change it up as the season changes. In spring you can line the tray with pots of spring flowers. In the fall, fill it with a dried arrangement of fall foliage.
Set the mood for the evening with charming table favours crafted from Home Hardware's selection of gorgeous hand-blown glass ornaments. Simply glue a washer to the bottom of the ornament so that it can stand securely, gently remove the top, fill with water, and place a beautiful seasonal flower or delicate greens in the opening.
(Hot tip: Don't use plastic ornaments as the top is usually glued on.)
You could also use this idea to create place cards on your holiday table. Set the ornament on a washer (you don't have to glue it on in this project), punch a small hole in a decorative name tag and attach the tag to the ornament top with a bit of ribbon. Set one on each plate before dinner. Let each guest keep their table marker as a party favour that they can hang on their tree in the coming years.
Cookie cutters can be used for more than just for baking. Napkin rings on the holiday table are always a nice touch. Small metal cookie cutters make great napkin rings. Simply slip the rolled napkin through the cookie cutter and place on each dinner plate. Each napkin ring can be a different shape and size.
Hang metal or plastic cookie cutters on the holiday tree from decorative ribbon. Top your gifts with a cookie cutter for that added touch. Use cookie cutters as place card holders. Lay the cutter flat on the dinner plate, slit the place card so that it will fit freely on top of the cookie cutter.
Stunning holiday stairs
Style your stairway with beautifully decorated garland at the base around the spindles instead of the normal railing dressing. The result is stunning and you can actually hold onto the railing while on the stairs -- functional and beautiful. Be mindful to keep the stair treads clear enough for safe usage of the stairs. Add mini lights in the arrangement to provide soft lighting in the evening. It would be wise to use plastic ornaments versus glass in the event that they're accidentally stepped on or bumped.
For lots of great project ideas, no matter the season, visit the Beauti-Tone page on homehardware.ca.
And may I take this opportunity to wish you all a joyous holiday season!
connieoliver@shaw.ca