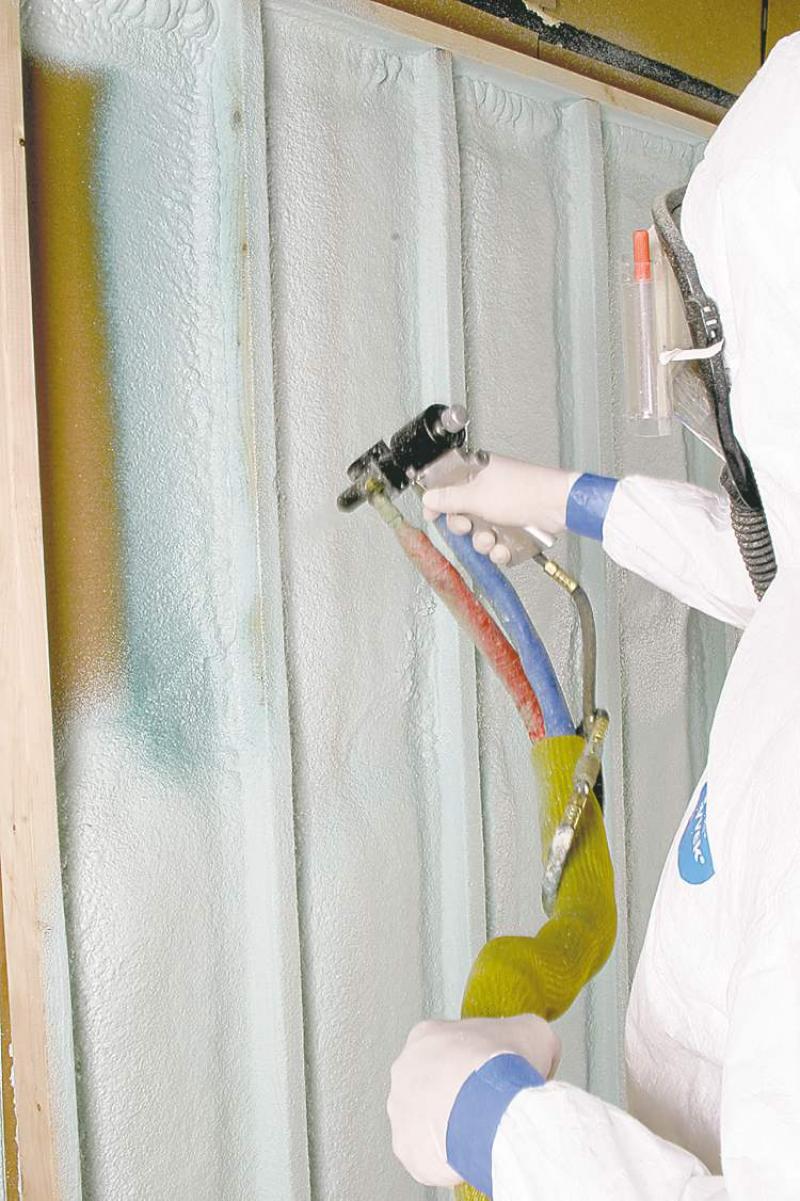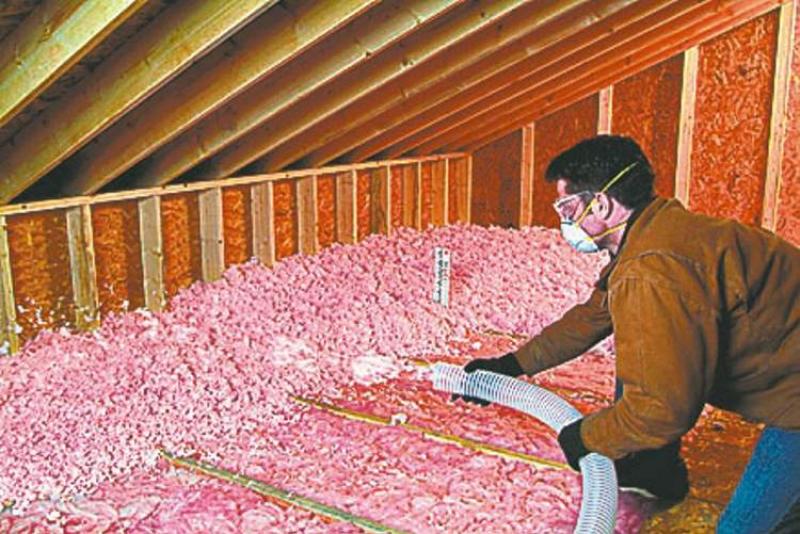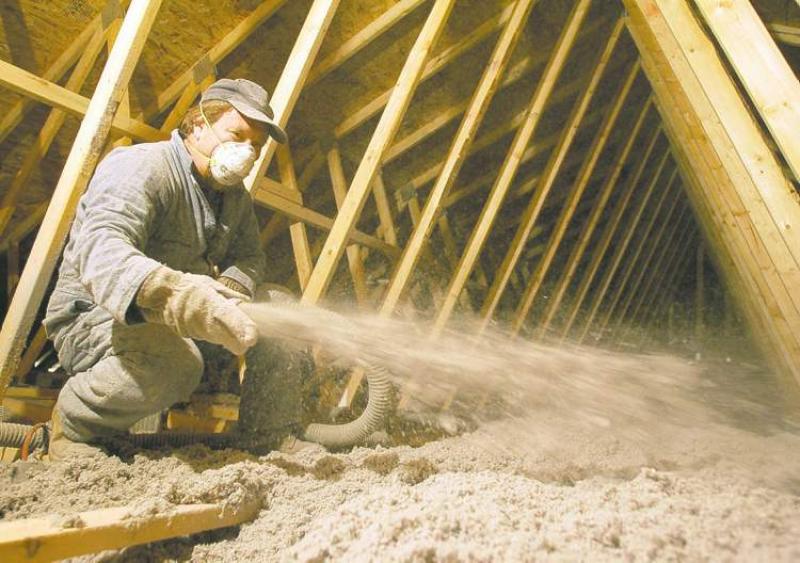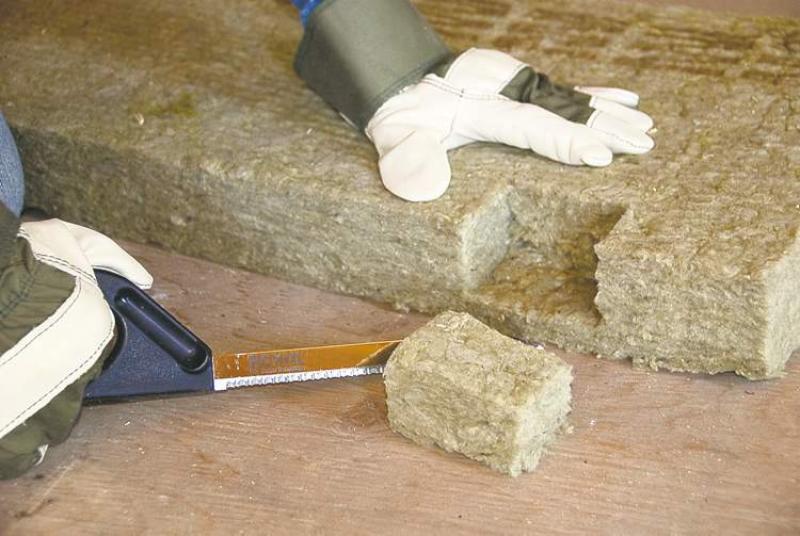 IF the genius who invented the wheel had lived in North America, proper house insulation would likely have been invented much sooner than 1938 when Dow Corning unveiled the world's first fibreglass insulation.
Early attempts to insulate homes consisted of stuffing old newspapers between wall cavities or pouring sawdust into them. Both techniques produced less-than-adequate results because, unlike now, there weren't enough recycled newspapers available to insulate an entire house and sawdust tended to settle to the bottom of a wall, leaving a house draughty and cold in winter and the opposite in summer.
Today, our post-modern need to create super energy-efficient houses has spawned a bewildering assortment of insulation products, all claiming superiority. How are DIYers to differentiate? Not to worry. For all who remain baffled by so many choices, please read on.
House insulation comes in several forms, including spun fibreglass and stone-based insulation, cellulose and fibreglass blown or sprayed, rigid foam board and foam spray. There are others, but those mentioned are likely to be encountered by DIYers and are used by most contractors as well.
Spun fibreglass is the most commonly used insulation. It's a combination of sand and recycled glass shaped into blankets, rolls and batts. DIYers will most likely use batts, which are sold with R-values from R-12 to R-40, cut to friction fit between 16- and 24-inch on-centre joists, studs and rafters. This is the least-expensive form of thermal house insulation at about 30 cents per square foot for R-12 and $1.25 for R-40.
The knock on fibreglass is that the stated R-value (thermal resistance to heat) is meaningless because it's impossible to friction-fit every piece into an area that has angles or difficult-to-reach spots such as basement rim-joist cavities.
On a windy day, air will move through the porous insulation as well as areas where a friction-fit is impossible to achieve, resulting in a significant lowering of the product's stated R-value and a subsequent heat loss.
Many big box building-material stores sell Owens Corning's Eco-Touch Pink insulation. However, Rona markets white fibreglass by Johns Manville, which is less itchy to install, price-competitive and certified formaldehyde-free.
Though slightly more expensive, Roxul, sometimes referred to as mineral wool, is a stone-based insulation spun into batts and other shapes like fibreglass. One advantage over fibreglass is that Roxul will expand when installed, creating a friction fit in cavities that are slightly wider than 16- or 24-inch on centre.
Stone-wool is also more fire-resistant, has a higher R-value per inch and is water-repellent -- it won't wick up moisture like fibreglass, causing R-value loss or encouraging the growth of mildew and mould.
Because it is manufactured from stone, this insulation is stiffer than fibreglass and holds its shape after installation. It cuts easily with a serrated bread knife and comes in greenish-coloured thermal R-14, R-22 and R-28 batts. The price is about 60 cents per square foot for R-14, 90 cents for R-22 and $1.55 for R-28. Like fibreglass, it can be used to insulate exterior walls, basements, attics and crawl spaces.
Both types of insulation are also sold as soundproofing for interior walls, floors and ceilings -- Roxul markets Safe 'n' Sound, Owens Corning sells Quiet Zone Pink.
Cellulose insulation, made of recycled newspaper with an added fire retardant, is a good choice for people who want to install a relatively low-cost insulation that can be blown into all the nooks and crannies that are difficult to reach with batts. Rona and Home Hardware sell cellulose in bags and rent spray equipment so DIYers can do the job themselves. It's a two-person operation that requires one person in the attic to spread the cellulose with a hose and another on the ground to feed the bags into the machine's hopper.
"I was really pleased with the results," said Jim Burnside of Rona, who upgraded his attic insulation with cellulose. "It saves me hundreds of dollars in energy costs per year."
Surprisingly, Burnside had nothing in his attic but a layer of sawdust for insulation, even though his home was built in the 1970s. His suggestion to homeowners is to check what's upstairs, especially if their roofs are prone to ice-dams caused by heat loss through the roof.
"Hydro offers fairly generous rebates to homeowners who upgrade attic and other insulation to specified R-values," he added. With an R-value of about R-4 per inch, a 1,000-square-foot attic can be insulated to Hydro's recommended R-50 with about $900 to $1,000 worth of cellulose.
If you're not a DIYer, you can hire a contractor to spray dense-pack cellulose insulation into your house. As the name suggests, this type of cellulose has greater resistance to air infiltration because it is sprayed into walls, attics and other cavities at high pressure, giving it higher density than blown cellulose. Blue Bison Ventures of Steinbach is one of many Manitoba companies that install dense-pack cellulose.
Blown fibreglass is an alternative to cellulose. Home Depot sells it by the bag and rents a machine to blow the insulation into place. It's price-competitive with cellulose with a similar R-value. A professional company such as Chancellor Insulating will install this product in a new home's attic for about $1 per square foot at R-50.
Retro-fits that qualify for Manitoba Hydro rebates are more difficult to estimate because each job is unique. Chris McKane of Winnipeg's Suresave Insulation said, for example, her company recently upgraded a 1,000-square-foot attic with existing R-20 insulation to R-50 for $1,170.
"The homeowner only paid $550 for the upgrade as he received a $620 rebate from Hydro. Insulation is not like a new tri-pane window you can show to your friends, but the return on investment is many times greater," she said.
Rigid foam board continues to win fans as an insulation product. Today, the most extensively used board is extruded polystyrene or XPS (usually blue or pink), with an R-5 per inch rating. The panels are available with a butt edge or a lap edge to improve the air seal. (Joints and edges of panels should be sealed with approved spray foam and tape to prevent air infiltration.)
Unlike fibreglass or cellulose, foam board will stop air movement, meaning it has a reliable, constant R-value. Moreover, it won't move or shift after installation.
In new construction, it's commonly installed over exterior house sheathing such as OSB or plywood to increase R-value and to create an excellent seal against air infiltration. In retrofits, it can be applied over the existing exterior cladding -- if it is in good shape. If not, the old cladding will have to be removed and the foam board applied over a suitable substrate.
The insulation is easy to cut and can be friction fit between joists, studs and rafters, or applied directly over a basement wall with a suitable adhesive. In this case, a stud wall is built in front of the insulation to receive the drywall or other finished surface. XPS can also be used below grade under footings or to insulate outside basement walls.
Another rigid board that has gained popularity is polysiocyanurate, or polysio. It has a very high R-value of 6.8 per inch and is generally sold with a foil backing on either side so it can be used as a radiant heat barrier in applications such as attics. Unlike XPS, it will absorb moisture and is not recommended for below-grade use or areas where it might contact dampness.
On the downside, rigid foams cannot be wrapped around pipes or easily fitted around ducts or other obstacles, and both XPS and polysio are more expensive than fibreglass or cellulose. XPS sells for about $1 per square foot R-5, and ISO costs a little over $1 per square foot R-6.8.
Finally, there is the prevailing royalty of insulation -- closed-cell foam. It will cost three to four times more to insulate with this product than any other insulation, but "the initial high cost will be gained back by significant energy savings," said Aaron Maendel of Red River Spray-On.
Maendel said the advantages of this product are significant. It provides a moisture and air barrier, is a very good acoustical blocker and, with a high R-value of over R-6 per inch, it requires only about 3.5 inches of foam coverage to get an R-20 value inside exterior wall cavities. In attics, a two- to three-inch layer will provide a complete air and moisture barrier, allowing the rest of the cavity to be filled with a cheaper insulation to reach Hydro's recommended R-50.
Maendel said closed-cell foam is the best insulation for basement walls because it naturally adheres to the concrete, sealing it permanently against moisture, air and water infiltration. Small areas like rim-joist cavities can be sealed with foam in a few minutes in an average-size basement, he added.
For information about Manitoba Hydro's Power Smart program, call 1-888-624-9376.