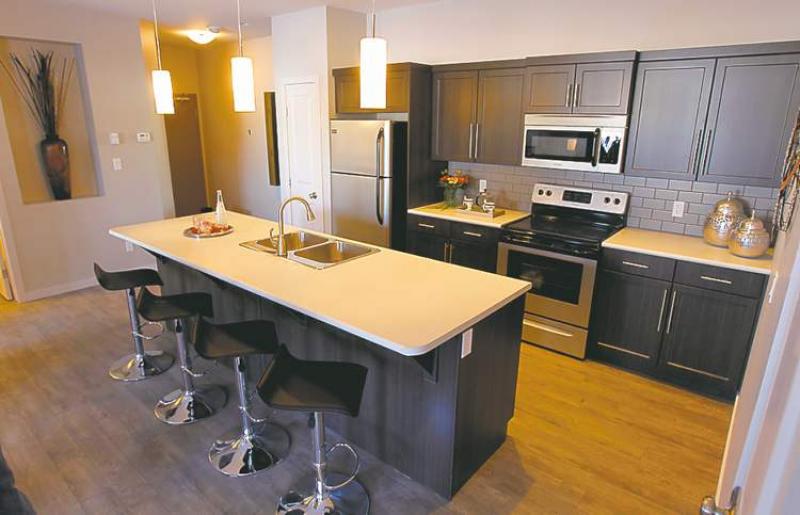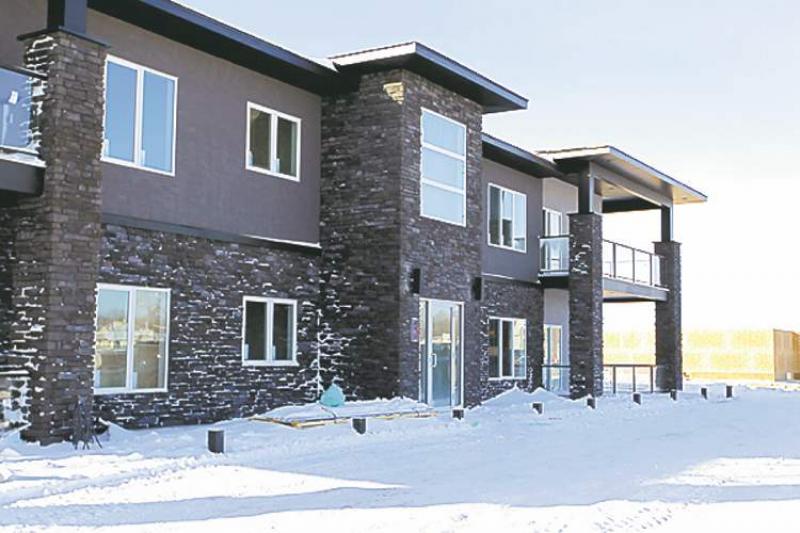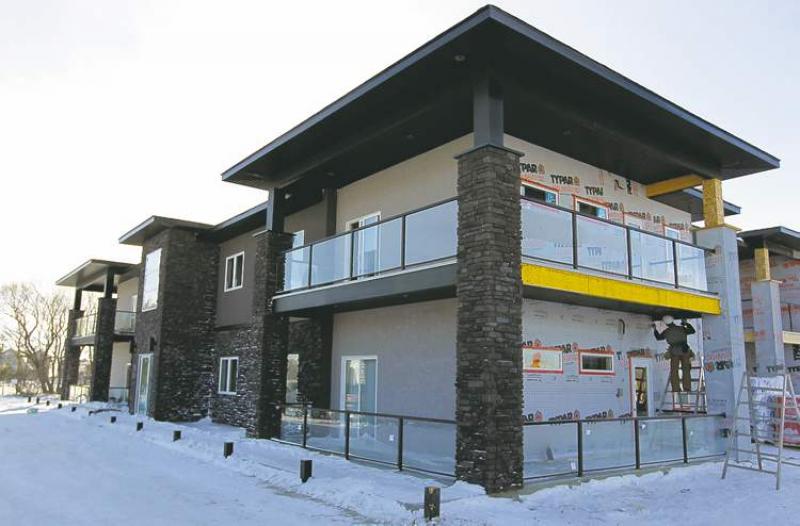 No matter whether you're a young couple looking for your first home or empty-nesters looking to downsize, the same issue tends to crop up.
That issue? Affordability, of course. Over the past five or six years in the province's hot real estate market, prices of new and resale homes have skyrocketed. As a result, young couples and empty-nesters have often found themselves on the outside looking in, unable to acquire a new home that, unlike so many older resale homes, won't cost them thousands of dollars to renovate.
Newman, Greenberg & Associates' Barry Greenberg said there is now an opportunity to buy a new home for under $200,000 in Hayley Common, a condominium complex located just outside the southeast city limits in Ile des Chenes on Old Highway 59.
"I'm so excited about this project because I now have the ability to offer people a chance at buying a new, high-quality home for under $200,000," he said. "The developers, Asher Developments, have been providing quality, affordable residential options for southern Manitoba (mainly in the Steinbach area) since 2001. They're now bringing one of their condominium developments to Ile des Chenes."
To control costs, Asher has gone the wood-frame route. However, the units, which range in size from 1,038 square feet to 1,078 sq. ft., feature modern wood-frame construction, which differs markedly from the poorly built wood-frame apartment and condominium complexes, mostly built in the late 1970s and early to mid-1980s, that offer little in the way of sound-dampening technology.
"The walls consist of two-by-four construction with staggered studs, a sound bar and R12 insulation," said Asher Developments' Joshua Friesen. "We've also put double-layer drywall between floors with a sound bar, R20 Roxal insulation and an inch of gypcrete to further dampen sound. There's also more than 24 inches between the ceiling of one unit and the floor of the other above. The building and suites won't be as quiet as a concrete building, but they'll be close."
Though construction quality is important, the interior quality of suites is equally important, as the two elements, when combined, determine a unit's livability quotient. The display suite viewed -- The Oakland, a 1,066 sq.-ft., two-bedroom unit -- is eminently livable, thanks to a thoughtful floor plan, tasteful, high-quality finishes and a series of well-placed windows.
"We try to think out the design of each unit as much as possible," said David Tooth, Friesen's partner at Asher Developments. "In the case of this unit, we learned from our previous design (the 1,038-sq.-ft. Ashland model) and added a larger window to the living-room area and put in a large, sliding patio door off the dining room. That made not only for a brighter main living area, but for access out to a patio off the dining room, a great feature for entertaining."
Greenberg noted another feature further enhances the livability in the great-room area.
"The ceilings here are actually nine feet high," he said. "An eight-foot ceiling would have worked fine, but going that extra foot adds to the feeling of space and allows more natural light to flow through the dining room, living room and kitchen. Joshua and David possess an attention to detail that most developers don't have; it makes a real difference in how livable the units are."
Livability is also derived from finishing quality, and the units in Hayley Common don't disappoint there, either. The kitchen comes equipped with a nine-foot island with double sink, storage space beneath and seating for four. Cabinetry is a durable dark-brown melamine veneer, while countertops are a sharp-looking off-white laminate. Aisle space, at four-feet, is ample between the island and stove.
Flooring running through the kitchen, living room and dining room is dark laminate oak, and a taupe faux-tile backsplash adds style to the kitchen, as do stainless-look Frigidaire appliances (fridge, stove and dishwasher). An earth-tone paint palette perfectly complements the warm finishes.
"Not only do you get nice finishes here, but there aren't any extras. The flooring, cabinets, countertops, backsplash, appliances and even window coverings are all included in the price of the unit. There's no haggling over upgrades here."
To top things off, layout of the units is excellent. In the case of The Oakland, the two bedrooms were placed at opposite corners, with a four-piece bath (with deep soaker tub) placed adjacent to the second bedroom. The master suite, located at the rear of the unit, is an especially well-designed space, he added.
"The bedroom, which is a good size, has a door to a covered patio, a feature that not many units have," Greenberg said. "A large window lets in more natural light, while a hallway (with transom window) takes you to a big walk-in closet and an ensuite with a low-step-over shower, a great feature if you're a senior or have mobility issues. Best of all, the master suite will be next to 60 feet of park-type space that will make for a nice view and peaceful atmosphere."
Now in the third phase of development (already 80 per cent sold) with four more buildings to come, Hayley Common, with prices starting at $164,900 and condominium fees starting at $115, is a viable new home option for young couples and empty-nesters alike.
"It's a great place to get started in owning your own home, or as an affordable home to downsize into," he said. "The value and quality that these suites offer is second to none."
lewys@mts.net
DETAILS
Builder: Asher Developments
Address: Hayley Common, Old Highway 59, Ile des Chenes
Style: Apartment-style condominiums
Size: 1,038 sq. ft. to 1,078 sq. ft.
Models: The Ashland, The Oakland, The Linden
Bedrooms: 2
Bathrooms: 2
Price: From $164,900 (including appliances, window coverings)
Condominium Fees: From $115
Contact: Barry Greenberg, Newman, Greenberg & Associates @ 204-955-2349