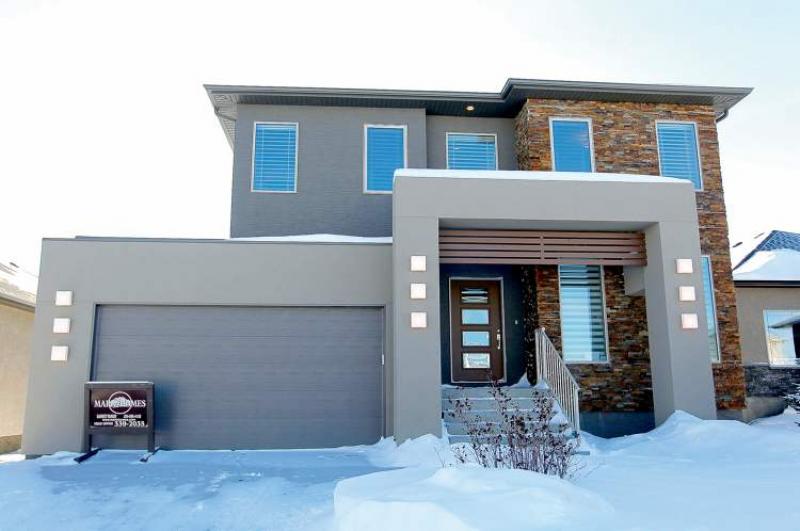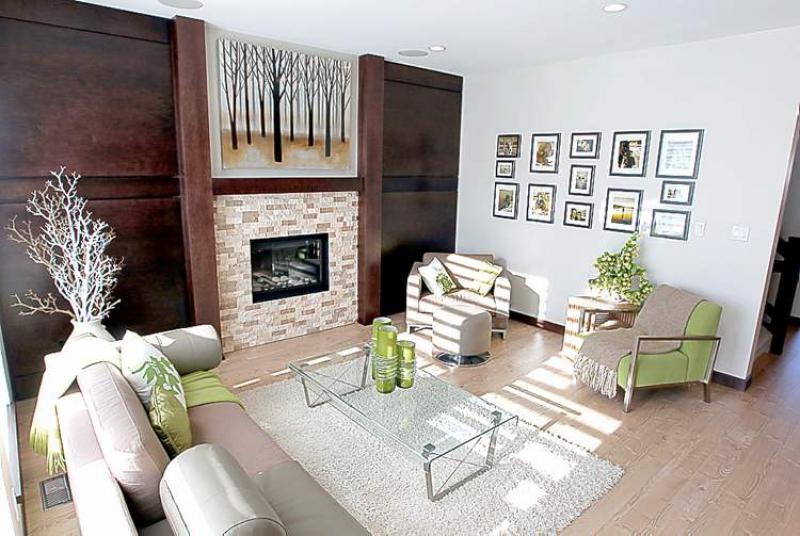 Think of the name Maric Homes, and spectacular, innovative million-dollar homes instantly come to mind.
Consequently, it might be a surprise that Maric has come up with a 2,178-sq.-ft. two-storey design at 26 Vestford Place in South Pointe that tips the financial scale at only $679,900.
"This home was purposely built to come in at an affordable price point," said Maric's sales representative for 26 Vestford, Garrett Parker. "This home comes in at $679,900, and still has the same finishing that our more expensive homes have."
That statement is actually quite an understatement. The home -- if you can believe it -- comes with features such as a structural wood floor, finished lower level, and, most notably, the rich finishing quality that has been Maric's trademark over the past three-plus decades.
Parker said two factors allowed for the home to be priced at under $700,000.
"First, the lot size is smaller than the lots we typically build on at 52 feet by 115 feet, but it's still a good-sized lot," he said. "Second, the square footage of the home, while still generous, is also less than most homes we build. Put those two things together, and we were able to bring the price of the home down to a more affordable level."
Speaking of levels, 26 Vestford's lower level is a precursor of what's to come on the home's main and upper levels. Thanks to the structural wood floor, the rec room, fourth bedroom and four-piece bath are just as warm as any room on the main floor. Short twist (taupe) carpeting is plush underfoot, while hand-stained (dark maple) doors, door trim and baseboards combine with the carpeting to create a cosy feel.
Meanwhile, large angled windows -- one next to the rec room's media area and another in the voluminous bedroom -- allow copious amounts of light to flow through the area, while a gas fireplace with two-tone (taupe/tan) cultured stone surround and adjacent maple entertainment niche add warmth and function.
"It's a very efficient layout," said Parker. "There's tons of storage space (one room plus under-stair storage), the bedroom is huge and the rec room has plenty of space for a media area and games area. Even the ductwork above has been hidden very efficiently by a bulkhead that adds style to the area. There's no wasted space down here whatsoever."
That theme continues on the home's main level, which has been laid out in such a way (a sort of staggered, open-concept floor plan) that each space is distinct, yet flow between each area is seamless. A wide foyer with room for a bench to the right and flex room to the left gets the feeling of open yet distinct spaces off to an auspicious start.
The staggered floor plan then comes into play with the family room preceding the kitchen, which is set off to the left of it through a wide entrance. The beauty of this design is that very little of the kitchen is visible from the foyer, a welcome departure from so many homes where the whole great room is visible from the home's front entrance.
As per usual, the finishing quality in both the kitchen and family room is nothing short of stunning. The finishes are complemented perfectly by an abundance of natural light and a genuine feeling of space.
"Even though this is a more affordable home, you still get custom-stained (dark) maple cabinets, custom maple-stained walls in the family room (which frame a taupe/tan cultured stone wall with gas fireplace in the centre), (light taupe) Caesarstone countertops and a high-end (light oak) laminate floor that not only looks great, but is incredibly durable," he said. "The entire home was designed for family living."
Features such as a 10-foot island with seating for four, generous dining area (next to sliding doors to the backyard deck set off to the side for privacy), a main floor laundry/mud room set off the back of the kitchen, walk-in pantry and a huge wall pantry next to the fridge validate that statement. Meanwhile, nine-foot ceilings and a wealth of large windows on the back wall enhance the area's overall livability.
Head upstairs via a four-foot-wide staircase, and the theme of efficient elegance continues to the tune of three bedrooms, a main bath and bright, generous landing that sports a built-in computer desk set off in its own niche (there's even a sitting by a big window, too).
"The use of space up here is incredible," Parker said. "All the rooms are larger than normal, yet there's still room for the desk and sitting area on the landing. It's also a very bright area thanks to the window over the sitting area, a big window over the stairs, and two huge windows in the master bedroom."
As should always be the case, the master suite was designed to serve as a sanctuary of sanity for work or activity-weary parents.
"It's an efficient yet luxurious space. The bedroom is big and bright, while you get his and hers closets either side of a short hallway that leads to the ensuite," he said. "It's a great spot to take a load off with its six-foot jetted soaker tub, frameless glass shower, heated tile floor and (Maric trademark) floating vanity. It has a spa-like feel to it that's relaxing and invigorating at the same time. Overall, this home offers exceptional value on every level."
lewys@mts.net
DETAILS
BUILDER: Maric Homes
ADDRESS: 26 Vestford Place, South Pointe
STYLE: Two-storey
SIZE: 2,178 sq. ft.
BEDROOMS: Four, plus flex room
BATHROOMS: 3.5
LOT SIZE: 52' x 115'
LOT PRICE: $139,900 (GST Included)
PRICE: $679,900 (including lot, appliances, window cover
ings, landscaping, finished basement & GST)
CONTACT: Garrett Parker, Goodfellow & Goodfellow Real
Estate @ (204) 995-4158