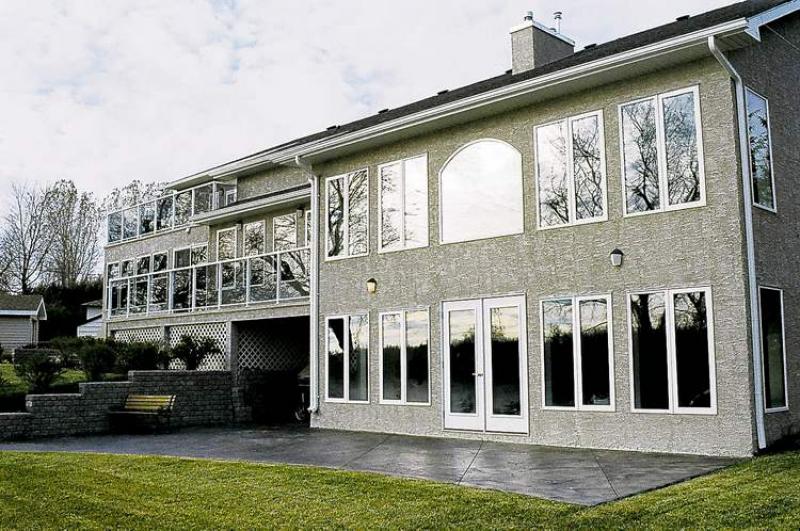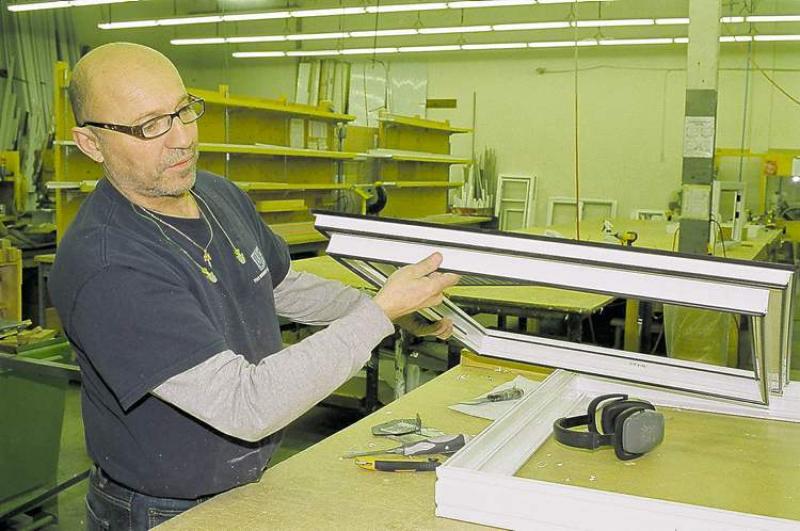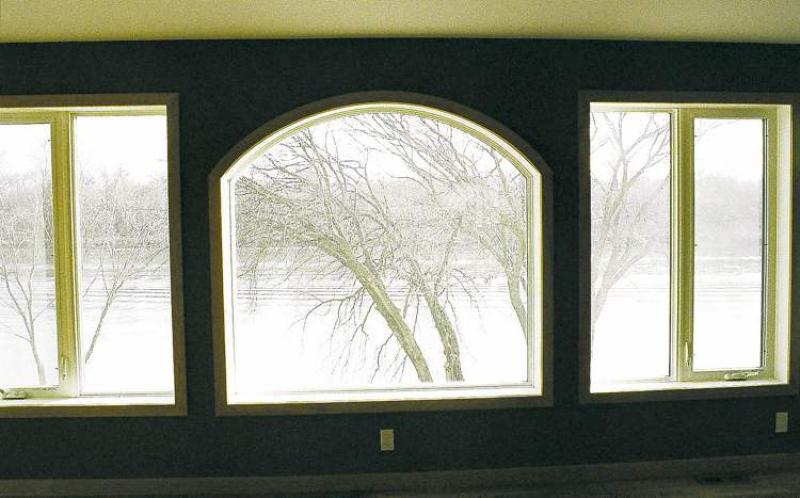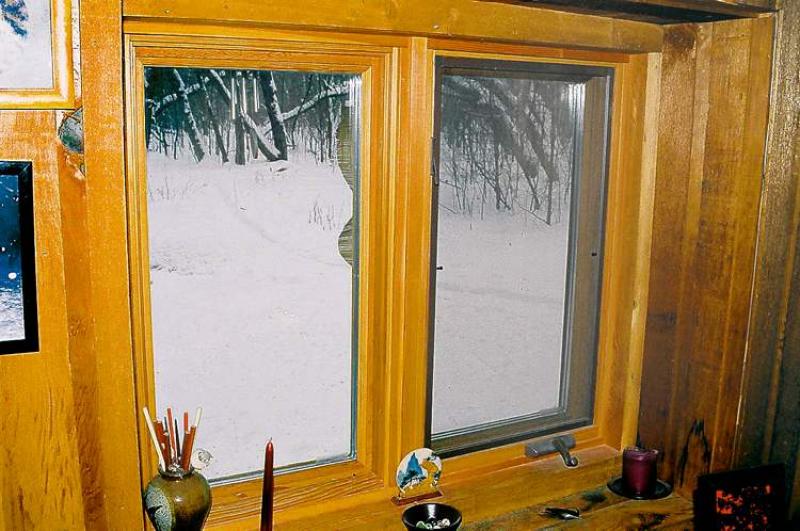 It can be difficult to decide on the best choice of window for a new or retrofitted house because window technology has become very sophisticated in the last 20 or so years.
Back in the day, most windows were constructed of two sashes fitted with many panes of glass or lights. The bottom sash usually moved up and down vertically in a frame or jamb (jam would be a better word) to open and close the window.
In the fall, storm windows were fitted into the exterior of the jambs to repel the winter cold; in the spring, screens replaced the storms to keep out bugs and let cool air into the house.
Changing windows was a twice-yearly opportunity for father and son to bond by working together on a special project. Moreover, there was rarely any confusion or stress as the storm windows and screens were stored assiduously in the basement, each one with cryptic instructions scored into the paint such as "east up corn side bath, fit last year."
Some readers may recall this father/son ritual with nostalgic fondness, while others may have grown to appreciate post-modern double- and triple-pane windows that require no bickering and very little maintenance. But, aside from hassle relief, there are other reasons to opt for new windows. First, you'll have more golf time and your kids more computer game time. Second, you will be the envy of your neighbours because the curb appeal of retrofitted windows is inestimable, especially if you're planning to sell your house. Third, you'll save substantially on your yearly heating/air conditioning bill as post-modern windows are up to eight times more efficient than old-style sash windows.
Finally, if you live in a gloomy home with lots of dark wood and grinchy little windows, retrofits can substantially augment the light in your cavern; in fact, architects and designers suggest window area should be 10 to 15 per cent of floor area.
The big question, of course, is what kind of window is for you? For residential purposes, the two most popular choices are PVC or wood frame, or a combination of both. Aluminum and fibreglass windows tend to be more commonly used in commercial applications.
However, people with attached porches or free standing gazebo-like buildings that are not heated year-round sometimes opt for less expensive single or double pane aluminum windows. They keep the weather out and screens can be included for a little extra money.
Jim Chouzouris elected to have PVC windows installed in his Fort Richmond home because he felt they offered the best value for his budget, including a 10-year warranty on the glass seal, a 25-year warranty on the PVC and a lifetime warranty on the hardware.
"The original windows in my house had reached the end of their lifespan," said Chouzouris," owner of In Full Bloom florists on Pembina Hwy. "The wood frames were beginning to rot from moisture, last winter there was frost between some of the panes and one pane had actually cracked."
The double pane units were also leaking air badly, making his home drafty and uncomfortable, he added.
Chouzouris was referred to Glenn Lavineway, owner of Wise Windows and Doors in Winnipeg, who suggested a complete home package because the windows were all in very poor condition.
Lavineway proposed the installation of Low-E, argon tri-pane windows because they're only about 10-per-cent more expensive than similar dual-pane units, yet increase R-value by a factor of 2.
While a Low-E (low emissitivity) coating adds about $100 per window, he said it pays for itself in the long term by reflecting the heat energy produced by your furnace back into the home in the winter.
These units are filled with argon because it is a non-toxic, clear and inert gas that minimizes convection currents that can occur inside sealed units, Lavineway said. The gas evenly distributes the heat inside a sealed window, eliminating or reducing frost collection on bitter winter days.
Lavineway said he's a big fan of PVC windows because they're the least expensive quality product on the market and are guaranteed maintenance-free for many years, depending on the manufacturer.
"I buy mine from a small producer called Southern Shade Windows in Murray Industrial Park because the company makes a first-rate window with handsome jamb and brick mould profiles that are the same as those used by some of the big companies," he said, noting that he passes on the lower cost of these well-constructed windows to his customers.
"Big companies charge more for windows because they have large overheads to cover and the quality of their products can be inferior because it's difficult to maintain quality control on an assembly line."
Before purchasing a window, customers should look at how tightly the mitred corner joints fit and to closely examine the overall craftsmanship of the unit.
"If the window has sloppy joinery, you will notice that an abundance of caulking compound has been used to hide the poor workmanship," he said, adding that bad joinery will open up over the years, resulting in drafty windows and possible moisture problems.
Lavineway said good installation is just as important as the quality of a window, adding that he's seen aesthetic disasters where sealant has been left drooling down the side of a house.
"I've seen a lot of sloppy work where silicone sealant does not adhere tightly to the brick moulding and the finished material of the outside house wall. This causes leakage and partially negates the advantage of installing high-efficiency windows."
Levelling and plumbing a window in the rough frame is critical to the look and performance of the finished job, Lavineway said.
"I place shims between the bottom of the rough frame and the two load bearing corners of a window, as well as between vertical mullions if they exist," he said, adding that shims are also placed at intervals to ensure the entire window is evenly supported.
The space between the rough frame and the window frame (usually 1/8 inch to 1/2 inch) must be completely filled with low-expansion foam to guarantee an air tight and moisture proof seal, he noted.
"If an installer does a careless job on this part of the installation process, then the efficiency of the new window is highly compromised."
Lavineway said his installed package prices are generally $10,000 to $12,000, depending on the size of house and number of windows.
"I replaced all the windows in Jim Chouzouris' house, including a bay window and the basement ones for about $12,000," he said, adding the amount also included a high-quality entranceway door.
If you're interested in purchasing PVC or aluminum windows, doors and awnings factory-direct, give Jim Kavvadas a call (1-800-565-0046) at The Window Factory in the Selkirk Industrial Park. Kavvadas and his family have been operating the business for many years and build their products in-house to customer and contractor specifications.
Although dual- and tri-pane energy-efficient PVC windows comprise much of their sales, Kavvadas' company also makes aluminum windows generally used on attached porches or unattached gazebos and pergolas that are not heated in the winter.
"We'll custom-build these aluminum windows and install them if the customer wants," said Kavvadas, who will travel to a client's home to take measurements and provide an estimate.
He said exterior aluminum doors are popular with people who want a relatively inexpensive product that will stand up to the rigours of daily use.
"These aren't like the old time aluminum doors that could be dented by knocking on them. They're constructed of heavy-duty extruded frames that are constructed to last," he said, adding that the hardware is also top-of-the-line.
The Window Factory is the only manufacturer of aluminum awnings in Manitoba. Even though awnings are considered an anachronism these days, Kavvadas still builds a few for customers each year.
"Who knows? Awnings could become a part of a retro movement like '50s-style kitchen tables," he said.
Wood windows are now purchased, for the most part, by those who are renovating older houses and want to maintain the look of the original home, said Graham Stewart of Windsor Plywood in St. James.
Although they're beautiful to behold, wood frames cost about two to four times that of PVC frames, require more maintenance and are slightly less energy-efficient because wood shrinks and expands, causing potential air leaks.
Most homeowners who invest in wood windows have a metal-clad exterior included to reduce maintenance, Stewart said, adding that there are 10 to 20 standard colours available, depending on the manufacturer.
He said the most popular wood frame is pine, followed by Douglas fir, hemlock, red oak and, in some cases, alder.
While pine is the least expensive, it's the most susceptible to rot, although Stewart said "one big manufacturer is marketing a product called Aura-Last Pine impregnated with a preservative that extends the life of the wood, and is safe for indoor use."