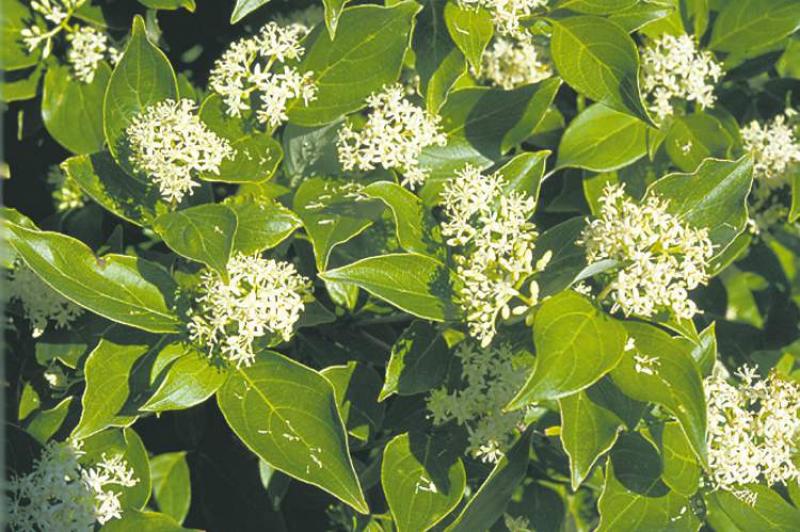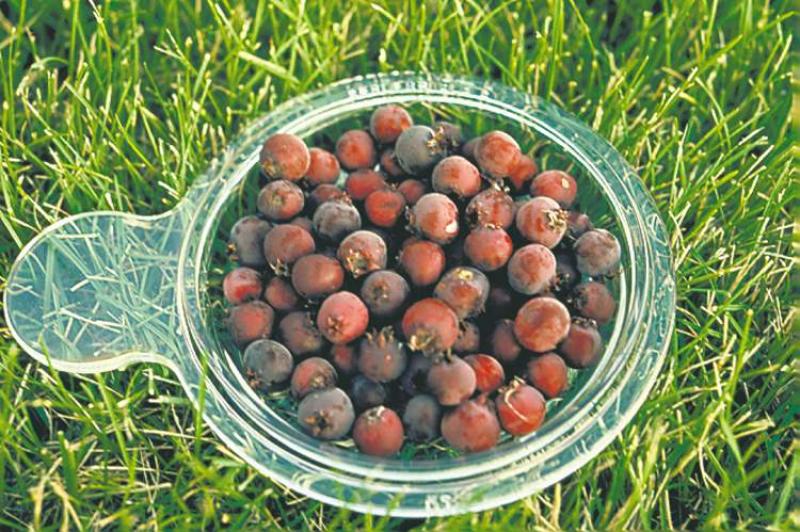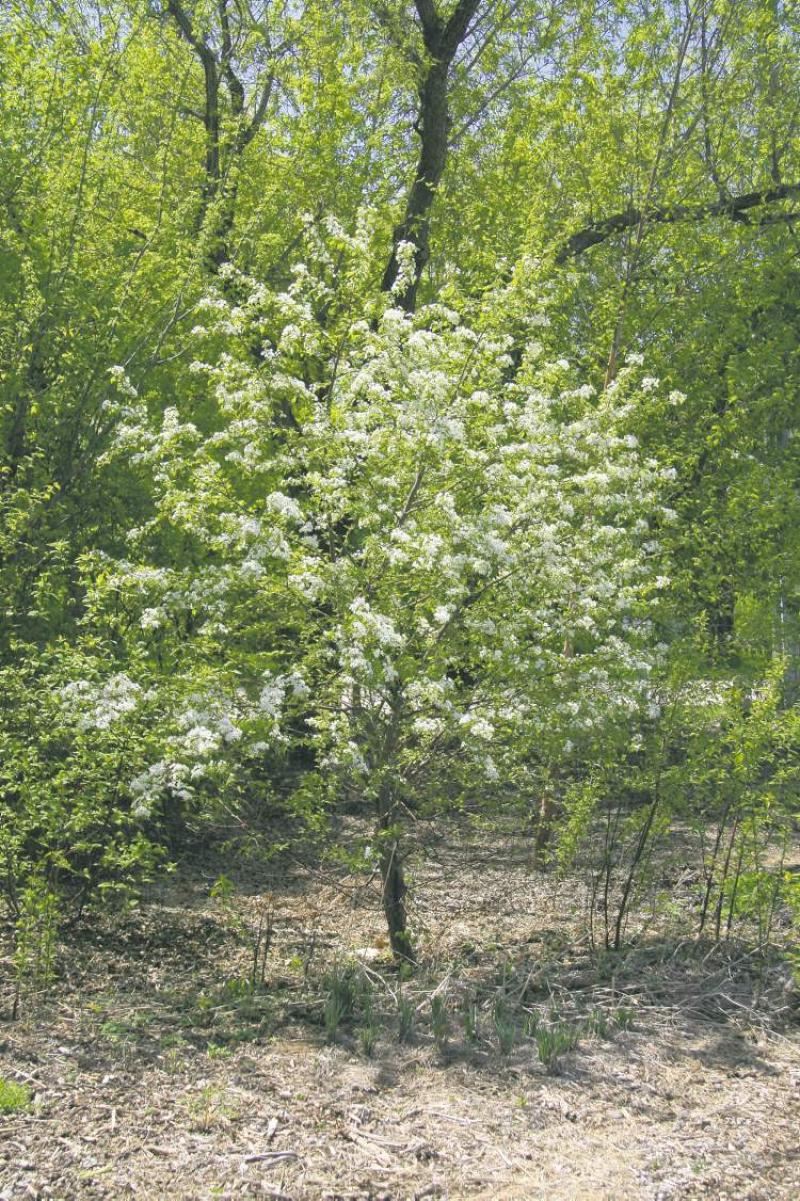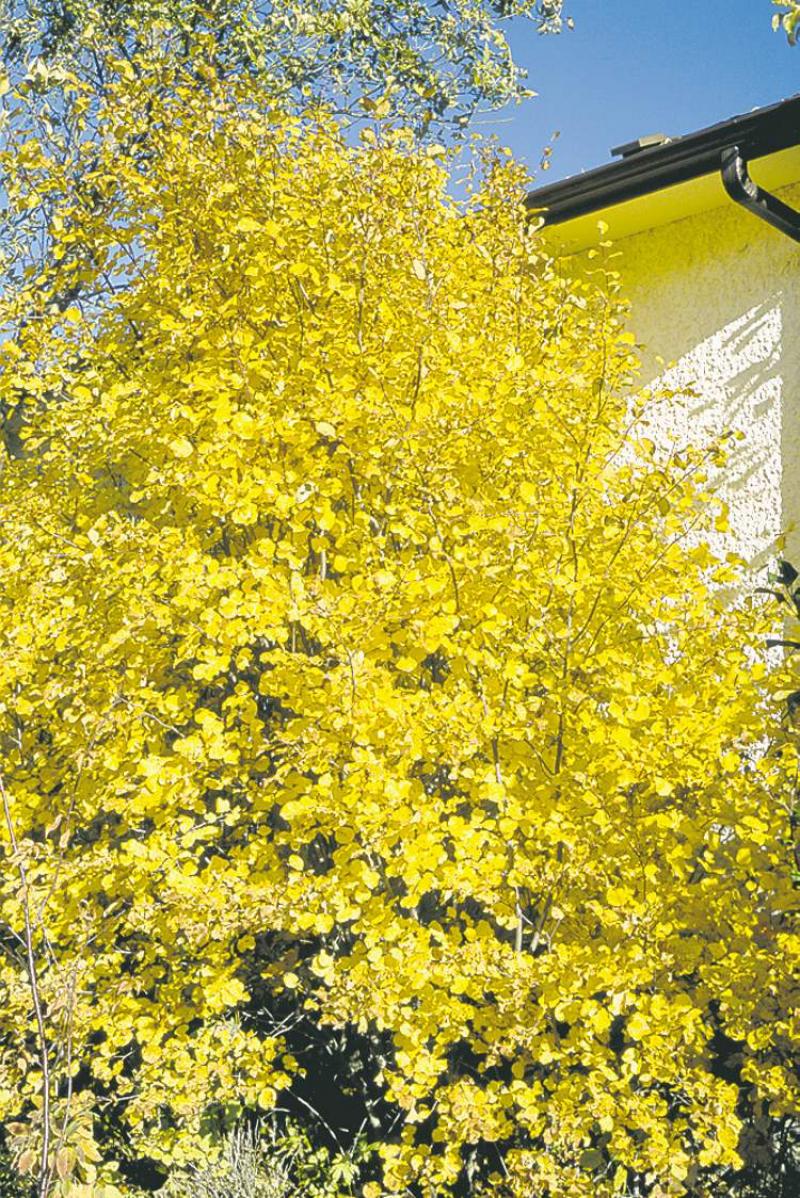 WINTER can be a great opportunity to assess your snow covered landscape and plan for new additions of trees and shrubs.
As tempting as new plant introductions can be, there are many low-maintenance beauties to choose from. Tough-as-nails plants that are zone hardy, long-lived, disease-free and drought-tolerant exist for almost any application.
If your criteria is for brightly coloured blooms, blazing clusters of delicious berries, textured foliage or plants for problem soil, look no further than the diverse selection of native plants available to prairie gardeners. Don't discount the value of proven options. An added bonus is that planting native shrubs in our gardens and landscapes is a great way to grow a sustainable garden -- one that is alive with a diversity of insect life and bird species. Today's contributor is Shirley Froehlich, owner of Prairie Originals, a Selkirk-area nursery specializing in native plants (www.prairieoriginals.com).
For more information, Froehlich highly recommends the book Bringing Nature Home: How you Can Sustain Wildlife with Native Plants by Douglas Tallamy, Timber Press, 2009.
-- Colleen Zacharias
Native plants welcome wildlife into our yards by providing food and shelter for birds and many types of beneficial insects, including butterflies.
Most of us don't realize what a wealth of beneficial insects we have in nature simply because many of them are quite small or we often don't take the time to stop and look closely at our plants.
Many insects and all butterfly caterpillars require food from a small but select group of native plants. If these specific plants are not available, the insects and adult butterflies will not be able to survive and reproduce and our butterfly and bird populations will plummet even more than they already have.
Yes, insects and butterfly caterpillars will eat some of the leaves of the plants, but a balanced, healthy garden will have other beneficial insect predators and parasites -- birds, frogs and toads, etc. -- that eat caterpillars and other insects to keep populations in check and the ecosystem in balance.
It helps to keep insects in perspective. We have millions of species of insects in the world and less than one per cent create problems for people. Insects pollinate plants, return the nutrients from dead plants and animals to the soil, keep populations of other insects in check and aerate and enrich the soil. They provide food, either directly or indirectly for most other creatures on earth.
How can we make our gardens more sustainable and share our space with Mother Nature? I am not advocating that you start removing all the introduced plants from your gardens. But you can increase the proportion of native plants in your garden in two ways with a minimum of disruption.
First, follow the rule of attrition: When an introduced plant dies, replace with a native plant.
Second, redesign small patches of the existing garden by reducing the size of the lawn or increase the size of existing flower beds or shrub beds. If you have a grove of trees, plant understory woodland wildflowers or shade tolerant native shrubs instead of lawn.
Plant densely so that you can't see the ground, because then you have succeeded in providing safe sites for creatures that need them.
A few of our Manitoba native shrubs and small trees available to gardeners are described here.
-- Nannyberry Viburnum lentago is a very attractive large shrub or small multi-stem tree that deserves to be more widely planted. It grows three to four metres tall (10-14 ft.) with shiny green leaves that turn brilliant red in fall. Flat clusters of white flowers in June are followed by navy blue berries in fall, which provide food for birds and wildlife. Adaptable to sites with dry to wet soil and growing in either sun or shade, it's easily transplanted and established. It is the host for Spring Azure butterfly caterpillars.
Pincherry Prunus pensylvanica is a large shrub or small tree that is covered with masses of white flowers in mid May. The red, pea-sized cherries ripen in July and are favourites of many species of birds and other wildlife, as well as people. The fruit makes excellent jelly. Leaves turn a lovely orange colour in fall.
Fast-growing, its mature size is three to five metres tall (10-16 ft.). Grow in full sun or part-shade. Pincherry is one of the host plants for caterpillars of Spring Azure and Black Swallowtail butterflies.
Grey Dogwood Cornus racemosa is a medium size shrub that grows one to two metres tall (3-6 ft.). Showy clusters of white flowers in June are followed by white berries, which birds love. Leaves turn reddish purple in fall. It prefers moist, well-drained soils in full sun, but is adaptable to many adverse conditions, including shade and dry or wet soils. Useful for informal hedges, wildlife attraction, naturalization, erosion control, specimen shrubs or in shrub beds.
This rare Manitoba shrub spreads by roots, although it is a slow spreader here. Dogwoods are hosts for Spring Azure butterfly caterpillars.
Dwarf False Indigo Amorpha nana grows to only 30-60 cm tall (1-2 ft), so it's well-suited to small spaces. This rare prairie shrub has very attractive, fine-textured, bright green leaves. The honey-scented, reddish purple spikes of flowers appear in mid-June and provide nectar for our beneficial native bees and other pollinators. Dwarf False Indigo loves full sun and medium to moist soil, but it will also grow in part-shade and dry soil.
Hawthorn Crataegus chrysocarpa is a large shrub or multi-stemmed shrubby tree that grows three to four metres tall (10-13 ft.). Loaded with clusters of beautiful white flowers in June, followed by bright red fruit, Hawthorn is in the apple family so the fruit (haws) are like mini-crabapples. Its dense foliage and stout 5 cm (2-inch) thorns makes a great barrier. Landscape uses include shrub beds, informal hedges or windbreaks.
Hawthorn is adaptable to a range of soil conditions from dry to moist and sun to part-shade. For gardens susceptible to browsing by deer, this is a great plant because the deer leave it alone. It is a host for caterpillars of Harvester and Hairstreak butterflies and attracts pollinators such as native bees.
Saskatoon Amelanchier alnifolia is a large shrub or small shrubby tree for the edible landscape. White clusters of flowers in May are followed by the fantastic tasting fruit which ripens in July. They finish the season covered with golden leaves, growing three to four metres tall (10-13 ft.) in sun or part-shade. Dry to medium, well-drained soil is best -- they don't like wet feet.
In addition to making for scrumptious Saskatoon pies, the fruit also make superb sauces, syrups, jam, wine, muffins, etc. Fresh and dried fruit is also great to eat. Commercial fruit orchards have been established on the Prairies, with larger fruited cultivars for various fruit products and as Pick Your Own orchards.
Saskatoon bushes are hosts for Hairstreak butterfly caterpillars, and birds like to eat the fruit as well. In the landscape they can be used as specimen shrubs, informal hedges, to attract wildlife, in shrub beds, or to create your own personal orchard.
White Cedar Thuja occidentalis is an evergreen tree growing around 10 metres (30 ft.) tall and with a pyramidal shape three to five metres wide (10-15 ft.). Used as a large specimen tree or in windbreaks and hedgerows, it attracts birds to eat the seeds and to nest in the branches. Growing in medium to wet soil and sun or shade, this long-lived cedar with aromatic foliage is quite dense and bushy when grown in full sun and has a slower, more open growth habit when grown in shade.
Cedar is one of the four sacred plants used by First Nations people in smudging ceremonies. They also made tea from the foliage and the used it bark to prevent scurvy. The tea, now known to be high in vitamin C, saved the crew of Jacques Cartier from scurvy in 1535. This plant was named Arborvitae, latin for tree of life, in 1558.