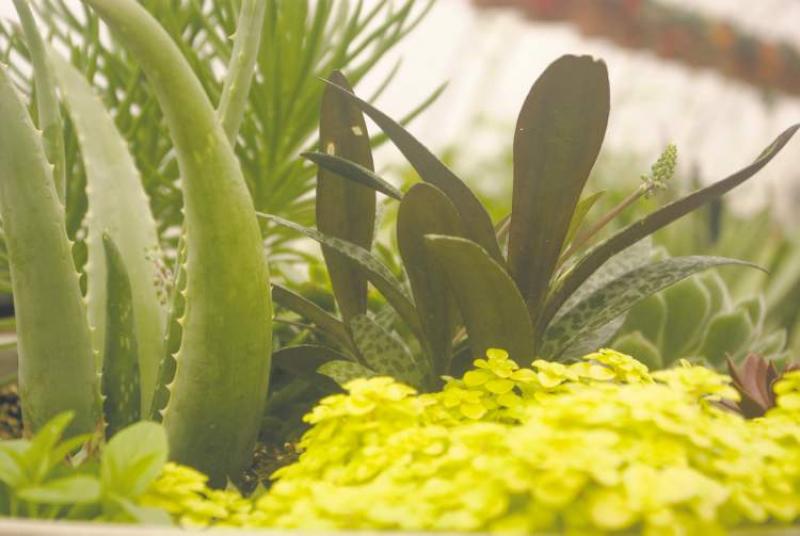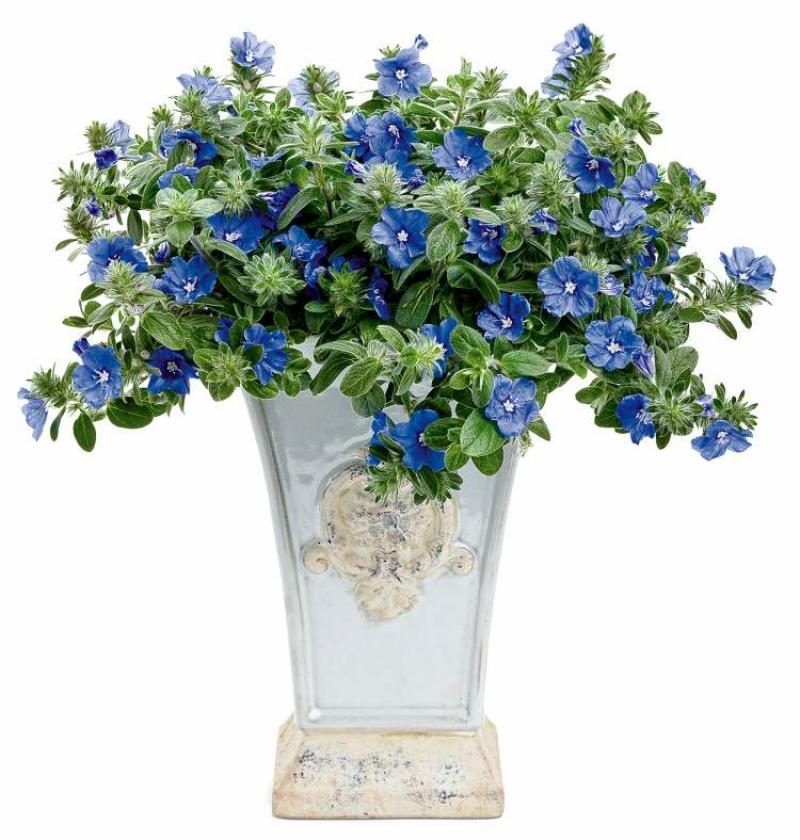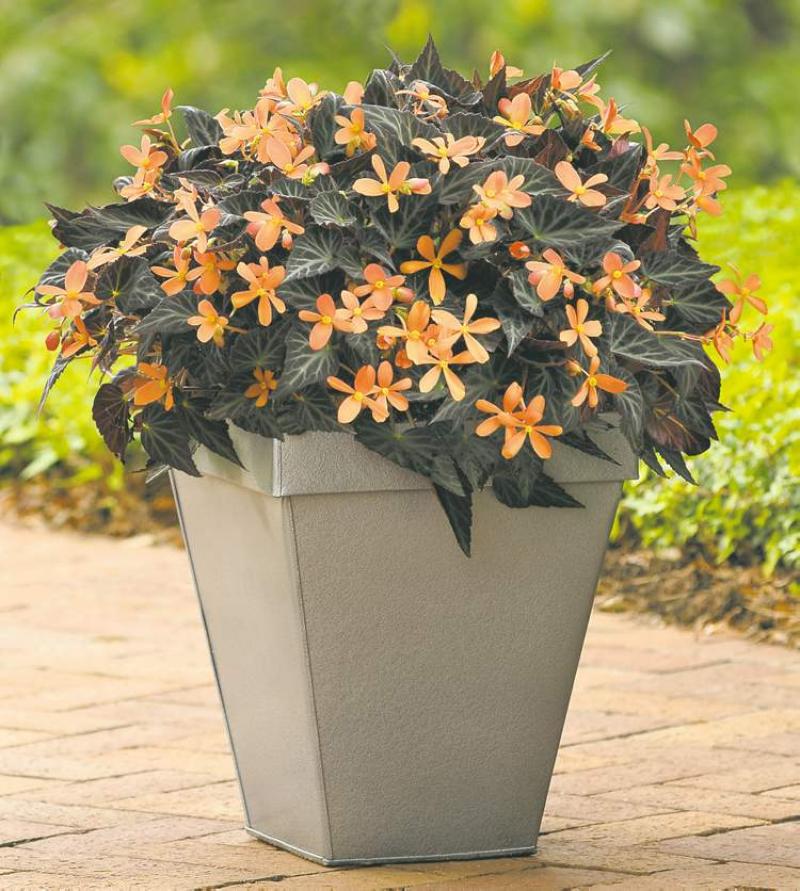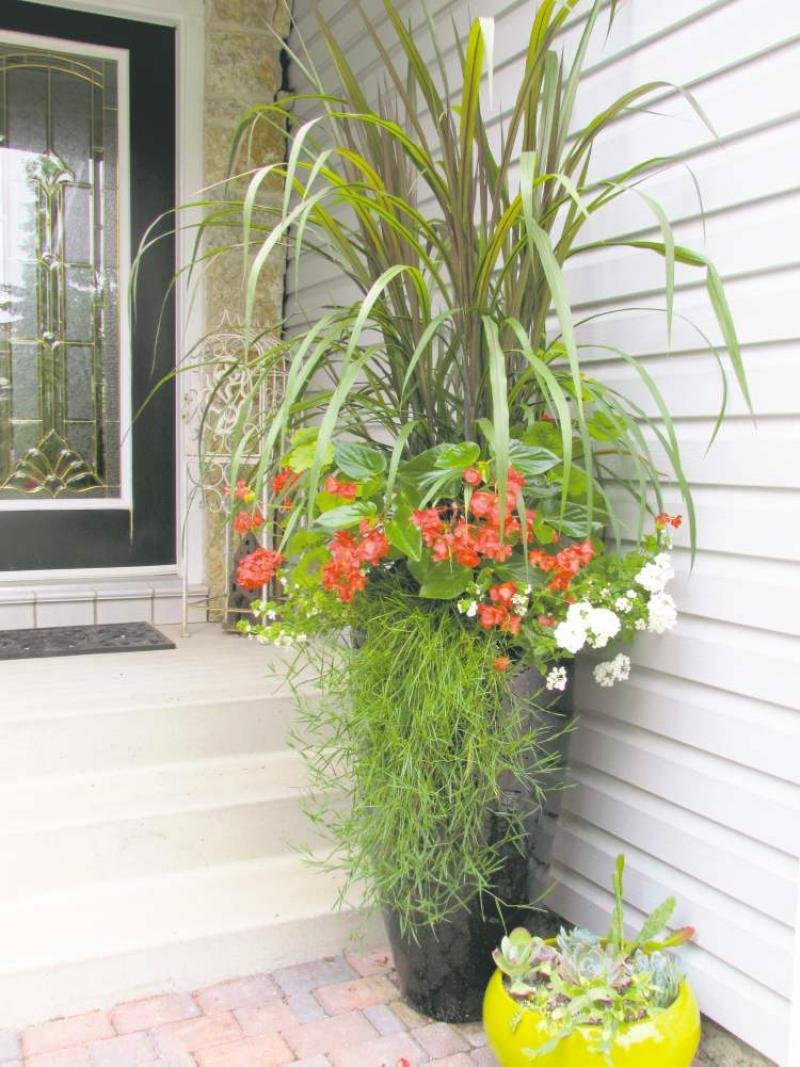 Getting your house ready when company is coming can sometimes seems like a mammoth task. Yet, by the time you're ready to greet your guests, everything is in place -- it all looks effortless and only you know what has gone on behind the scenes.
Greenhouses are scenes of preparation too, as garden centres are busy getting ready for the onslaught of gardeners who, at the first sign of spring melt, are anxious to bask in the humid atmosphere and heady scent of fresh potting soil. Never mind that the newly planted seedlings are barely peeking past the rims of their pots -- they're green and full of promise.
When do garden centres begin planning for the upcoming season? Carla Hrycyna, co-owner of St. Mary's Garden centre, starts almost a half year to a year in advance. In addition to assessing which plants are the true performers each season, she begins poring over catalogues to select introductory plants for the next season.
"We like to go through industry articles and see in which direction the garden industry is headed. We also look for inspiration because the character and ambience of your garden centre is important", says Hrycyna.
Layout and presentation is critical. "Displays are important because we want the right flow -- plants for shade, combination plants, complimentary pottery", says Hrycyna. "We want to be able to show gardeners all the different things they can do with the plants."
First, though, practical considerations such as the seeding process, which starts in late January, and preparing the outbuildings and hoop houses as well as unloading skids of material that arrive almost daily must all be attended to.
Buying trips to tradeshows -- in Chicago and Columbus, for example -- are all part of the planning process, too. Hrycyna is delighting in all of the newly available miniatures that go with one of the latest trends, fairy gardens -- complete with miniature pavers, benches, mushrooms, even tiny lights. Perfect for any small space and ideal for introducing children to the love of gardening.
Hrycyna, too, though, is readying life-sized mossed topiary wire frames and filling them with flowers. I caught a glimpse of espaliered trees, as well...
Just down the street from St. Mary's I spotted a huge cement truck on the parking lot at Lacoste Garden Centre. Jordan and Dave Hiebert, co-owners, are installing new concrete flooring under all of the plant tables and are redesigning the layout of the garden center to offer customers wider aisles and improved access.
Like other garden centres, they are busy transplanting seedlings from cells into pots and invested a few years ago in a mechanized plug transplanter that automatically sets plugs into trays. A purely mechanical device, not computer generated, it's simple to use and transports easily from greenhouse to greenhouse.
I asked Hiebert what he's most excited about in the plant world. Without hesitation, he described Sparks Will Fly Begonia.
"Last year it won Plant of the Year at IPM Essen, the international trade fair in Germany. The brown-toned foliage is similar to Mocha Nonstop. It's about 15 to 18 inches high with single, bright tangerine-coloured flowers. The contrast between the blooms and leaves is spectacular and the colour will really pop in the shade."
The colour tangerine will be everywhere this year. Fashion designers are boldly pairing it with pink and I'm hoping that colour combination will work equally well in some of my containers because this year I plan to indulge once again in purchasing three or four of the oversized pink dragon wing begonia baskets that Glenlea Garden Centre readies for the Chemo Savvy Breast Cancer Dragon Boat Team fundraiser.
Glenlea Garden Centre, south of Winnipeg on Highway 75, is owned by Rob and Sue Macleod. They deliver plants for fundraisers to over 100 groups. Five years ago they planted up 250 dragon wing begonia baskets for the boat team -- that number has since grown to 2,000. Interested in reserving one? Stop by Glenlea or email chemosavvy@gmail.com.
In addition to preparing all of the plants for local fundraisers, Sue MacLeod delivers catalogues to schools, fills orders in April and delivers the plants in May.
"Sometimes we need 400 of the same plant", says MacLeod. "Product must come from a reliable supplier because we want to make sure we are getting top quality. Some promise the world but there's disappointment if it doesn't arrive so dealing with reputable suppliers and brokers is essential."
"So too is the quality of the plant -- it has to be disease-free", adds MacLeod. "We co-ordinate arrival of the plants with our suppliers so that we can have our biological controls ready -- predators that are basically a little tiny fly that feeds on aphids."
It's a fact of life that greenhouses will have pests but MacLeod doesn't want to spray pesticide on edibles.
"Our workers don't want to be exposed to pesticides either!"
MacLeod also plants up scores of succulent bowls. "They are perfect for low maintenance and need little watering. If you are watering constantly, it takes the pleasure out of gardening".
MacLeod is excited about a new, true blue plant from Proven Winners: Blue My Mind Evolvulis and plans to add it to the many mixed containers she is busy potting up.
Filling baskets is also a major operation at Jensen's Nursery & Greenhouse, McGillivray Blvd.
"We turn the heat on in the greenhouse around February 25", says Susan Jensen Stubbe, co-owner. "Annual plugs begin arriving in early March and we go on a three-day planting blitz. First, we fill about 1,000 baskets and a couple of hundred decorative pots with soil mix. Then we water and pop in the plants."
The next blitz involves attaching the handles and then hanging the plants.
"We wait a week or two, though, before hanging the baskets", says Stubbe. "That way, we can easily see if any of the plugs are not thriving, pull them out, replant, trim back, and then hang them."
A mammoth task, indeed. And then Stubbe adds, "No sooner do we clear the benches of all the baskets, when the bareroot perennials and perennial plugs come in. These are all planted in one gallon pots that must be filled with soil. My dad applies all of the labels -- about 9.000 to 10,000.
Stubbe loves ornamental grasses and believes that this year vigorous Purple Fountain grasses such as 'Princess' and 'Vertigo' will steal the show.
Dorinda Penner, co-owner of Sunshine Greenhouse, Steinbach, finds her inspiration in the greenhouse's germination chamber, a windowless room with 90 per cent humidity and a controlled temperature.
"When a seed germinates, it is a miracle of life in the plant world. A marigold, for example, can literally germinate in my chamber in nine hours. I can see the seed break the shell. The petunia, in comparison, needs five days to germinate."
Once the seeds germinate, they must be grown on in pots on the greenhouse benches and provided adequate light.
Penner has brought in a supply of Florida tropicals, such as eight-feet tall palm trees, in response to a growing trend for large foliage plants.
"Once you put them into a 24-inch container, you have something that is 10-feet-tall and it creates a canopy of shade to sit under," says Penner.
"The XY-generation (young adults born between 1976-1988) loves the greenery, but is not necessarily interested in overwintering. Enjoying a tall foliage plant for the growing season still gives you great value even if you don't overwinter it."
Sunshine Greenhouse specializes in peppers and tomatoes, growing more than 40 varieties in a test garden. "Our junior gardeners, ages 6 to 12, assist in the seeding in April as well as some of the weeding during the growing months."
Not all greenhouses are open year-round but soon all of them will open their doors to waiting gardeners. Step inside -- it's going to be a wonderful sight.