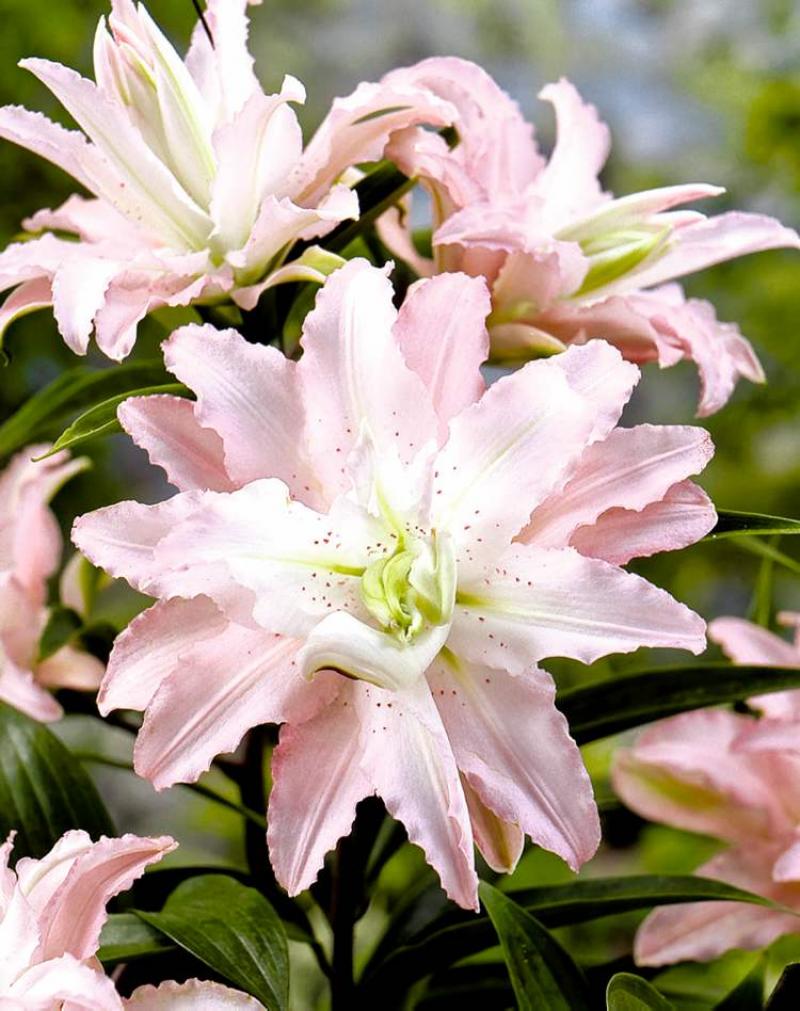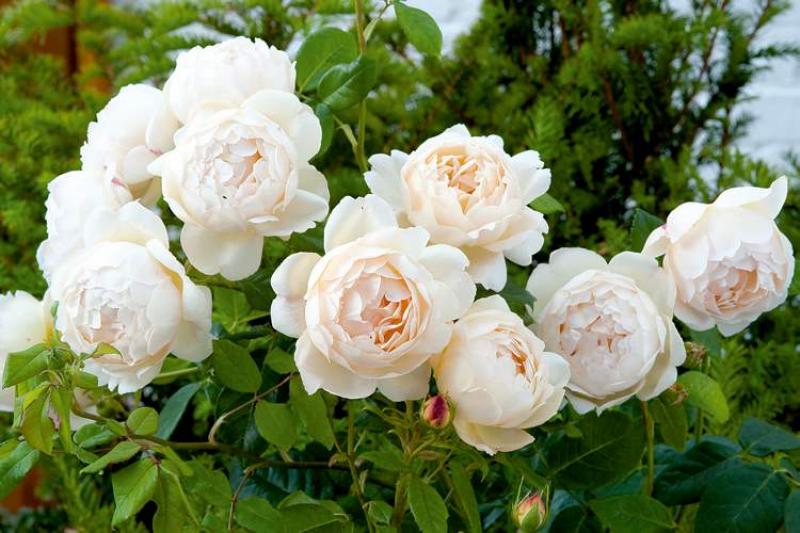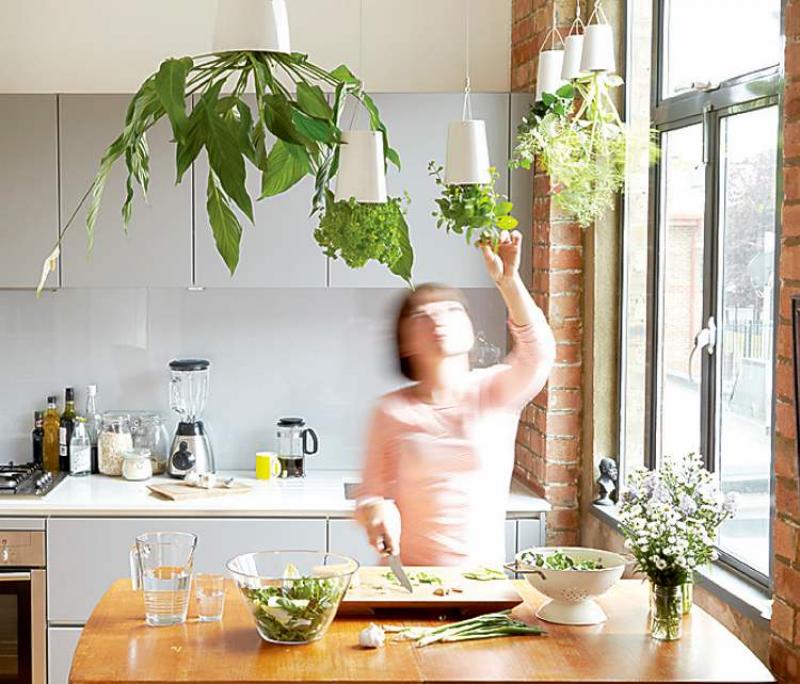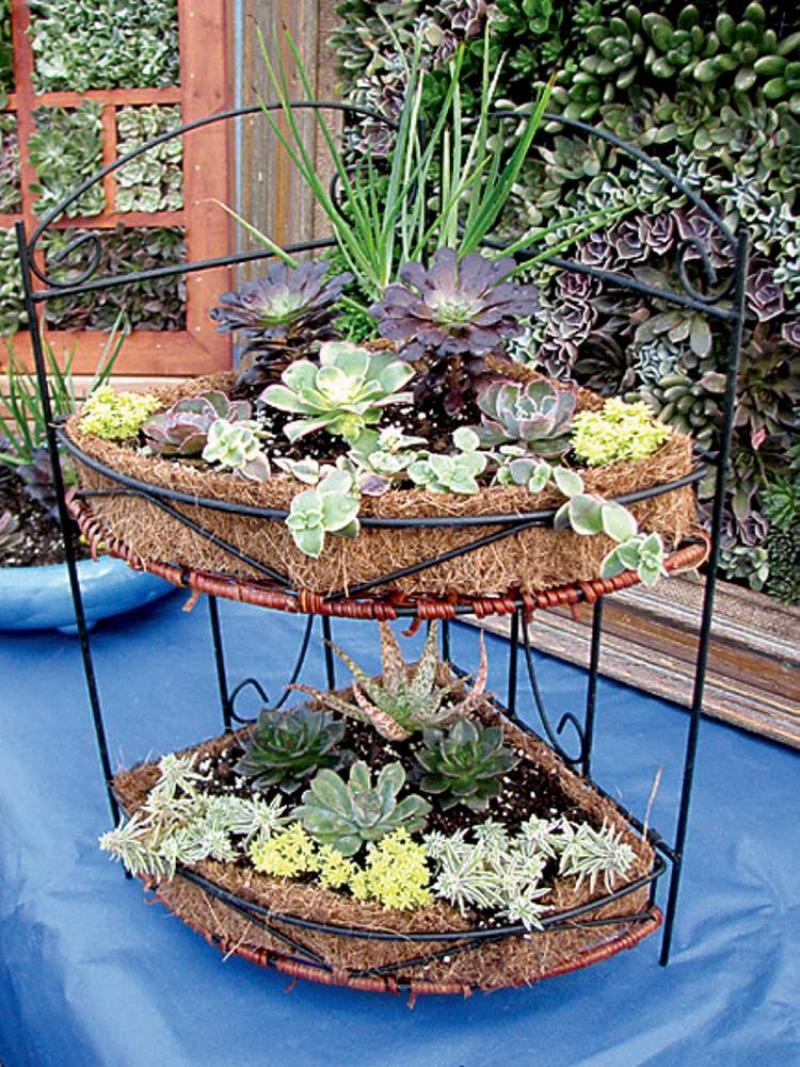 A mere seven years ago, Manitoba was one of the few provinces in Canada without its own all-garden event.
With our thriving horticultural community, it just didn't seem right to not capitalize on the opportunity to bring gardeners, gardening experts and gardening-related businesses together under one roof for a full day of stunning floral displays, workshops, demonstrations and exhibits. And of course, great food.
Gardening Saturday, a volunteer-driven event hosted by a not-for-profit, the Friends of Gardens Manitoba started out as a modest affair in 2008. Today, it's an essential, anticipated spring ritual that serves as a meeting place for anyone in love with gardening or interested in creating their own private green space.
What can visitors expect to see at this year's event? Show-stopping floral displays include oversized living walls provided by Equinox Environmental that have been planted up by Rona's greenhouse supervisor, Karen Anderson. This magical, fragrant display with row upon row of florist hydrangeas, white gardenias and flowering tropicals, is not to be missed.
Plants will be available for sale throughout the day, including full-size tropicals.
Living walls continue to be a growing trend both for indoors and outdoors and can beautify any size or type of vertical space. Our Farm Greenhouse, of Portage la Prairie, for example, creates living picture frames filled with succulents for displaying on your fence, door, balcony or any outdoor wall. Or display on a tabletop easel for a unique conversation piece.
Shea Doherty, co-owner, boasts one of the largest collections of succulent varieties in Manitoba and will have 50 varieties on display. Unlike annuals, which are best left in the warm, humid environment of the greenhouse until outdoor temperatures are optimum, succulents will wait patiently until they can be planted outside.
"Just put them on your windowsill and don't water -- except for occasionally," says Doherty who will also be demonstrating the steps in planting succulents in a shallow frame gardeners can easily build for themselves using recycled items.
How are the plants watered? Just drill a couple of holes in the top of the frame and hang it anywhere. Succulents withstand Manitoba's hottest summer days and move indoors easily in late fall.
Julie Pritchard, of the Floral Fixx, will be featuring brand-new living-wall technology that allows homeowners to enjoy year-round greenery with limited maintenance. Perfect for indoor living spaces and sunrooms.
The delightful Sky Planter is an upside-down planter that can be suspended from the ceiling. The Wallflower Living Frame can hang on a wall or display on a table or bookshelf. Simply fill the water reserve. Capillary action ensures plants do not dry out. To reactivate the capillary action, soak the inner pouch or place the frame under the faucet.
Both have been designed by Nicolas Rousseau, a horticulture engineer at the British Columbia Institute of Technology, with a view to creating interior solutions to accommodate plants. Rousseau will be at the Floral Fixx's booth for a Q&A session on innovation in the indoor-plant world and the benefits of having plants inside.
In a similar vein, Steinbach's Sunshine Greenhouse will have the Urbio wall garden at their booth. First demonstrated on the popular television show, Shark Tank, this vertical wall unit consists of white magnetic panels that easily hold herbs for a quick and easy source of fresh ingredients.
When outdoor living space is at a premium, try a hanging basket. No longer limited by shape or design, hanging baskets can be more than a nondescript vessel for the ubiquitous trailing petunia. Erna Wiebe, owner of Oakridge Garden Centre, has created tropical hanging baskets exclusively for Gardening Saturday.
"The most important part is making sure you use a mix of textures and colours. Use ferns such as maidenhair, Boston or asparagus for a great, fine texture. Pothos and ivy are almost a necessity for the trailing part. Spider plant is also great once the babies start setting on and trailing. Aralia and China doll don't trail but give a bushy and full centre to a basket. Of course, you can't beat Croton for vibrant colour," says Wiebe.
A tropical basket can easily thrive indoors until warmer temperatures arrive.
As a container gardener, I'm particularly excited about the opportunity to learn from Beckie Fox, Gardening Saturday's keynote speaker. Fox is the editor-in-chief of Garden Making magazine, which this month features the gorgeous Winnipeg garden of John Tinkler.
Fox follows three basic tips for creating a spectacular container design:
1. Plan first, plant later. Know where your container will go -- the distance from which it will be seen, the background, sun or shade -- before deciding what plants to use.
2. When in doubt, be bold. Dramatic, colourful, imaginative containers carry a scene.
3. Use lots of plants. There's nothing sadder than a large container with just two or three plants in it, looking lonely and forlorn. Yes, they'll eventually grow up to be bigger and fill out, but by then, it will be September.
Garden shows in March are a great opportunity to talk to the experts and get assistance in planning your gardening projects.
Is this the year you decide to add lighting to your landscape? Lynne Melvin, of Riverdale Supply in Carman, is featuring a whole new selection of easy-to-install LED lighting solutions with improvement in beam spread and wattage that can be controlled through a small remote device.
"Now it's possible to have a narrow or wider span of light right where you need it," says Melvin. "The colour quality is almost the same as halogen. Not the cold blue, which you often see with LED, but a nice, warm yellow light."
Planning to compost this year? Talk to Lenn Samborski, co-owner of Samborski Garden Supplies Ltd. about the many benefits of composting. "There's value in using compost as a soil amendment, plus, it reduces or eliminates the need for fertilizer. Use it to establish your new landscape and enhance the growth of perennials, shrubs and trees," recommends Samborski.
Homeowners who are wondering what to do with excess bags of organic yard waste following spring cleanup can drop them off for free this year at Samborski's, located at 132 Samborski Dr.
March is a great time to start both seeds and bulbs. Heritage Harvest Seeds of Carman will have a selection of rare and hard-to-find seeds such as Golden Midget watermelon. "Golden Midget, unlike most watermelon, has a built-in ripeness indicator. The skin turns golden when it's ripe," describes Tanya Stefanec, co-owner. An added bonus is that it is early-maturing, too.
Jensen's Nursery will have a huge selection of bulbs from which to choose. In addition to dinnerplate dahlias and Asiatic and trumpet lilies, gardeners will be able to select from Banana Gourmet and Russian Blue seed potatoes, French gourmet shallots and more. Special discount pricing is available for one day only.
Vanhof & Blokker, one of Canada's oldest horticultural companies, will be on hand with complete information on growing bulbs as well as lifting and storing bulbs for bigger and better blooms the following season.
One of the hottest plants this season will be the Campfire rose. Stop by Jeffries Nurseries' booth for a chance to see it up close -- all leafed out and in bloom. Other new introductions for 2013 include Little Rebel Dogwood and Little Devil Ninebark.
Gardens Manitoba will be taking pre-orders for David Austin roses. Choose from 20 varieties. "Nine of the varieties will be on their own rootstock, giving them increased hardiness," says Susan LeBlanc.
If a picture is worth a thousand words, then knowing how to photograph your subject, no matter the outdoor conditions, helps you to capture your garden at its most glorious. Exhibitor Gail Penner, photographer and owner of Through Glass Images, recommends photographing your garden during a light rain or shower. "In these conditions, the light illuminates the flowers with a soft glow. Duck under some shelter or strap an umbrella to your tripod to keep your camera dry," says Penner.
Come out and talk to the experts at Gardening Saturday today at Canadian Mennonite University, 500 Shaftesbury Blvd., 9 a.m. to 4 p.m. Visit www.gardensmanitoba.com for more details. Take in the Orchid Show as well just down the street at the Assiniboine Park Conservatory. It's a great day for gardeners.