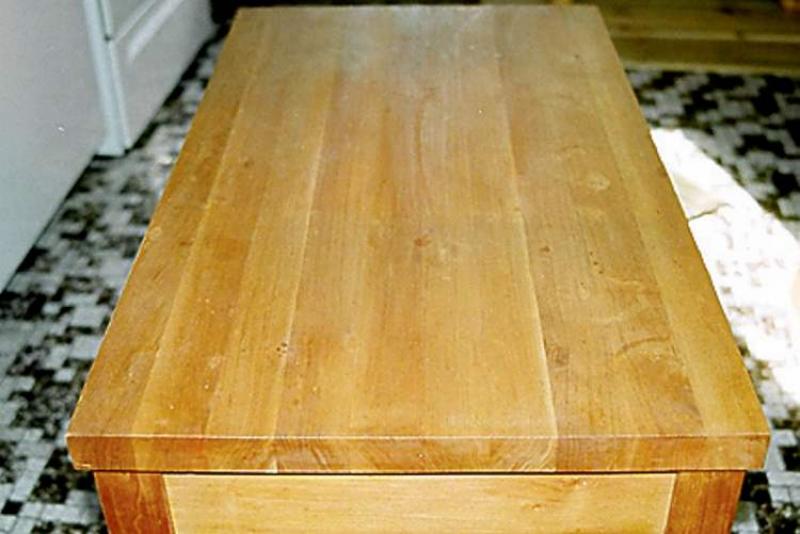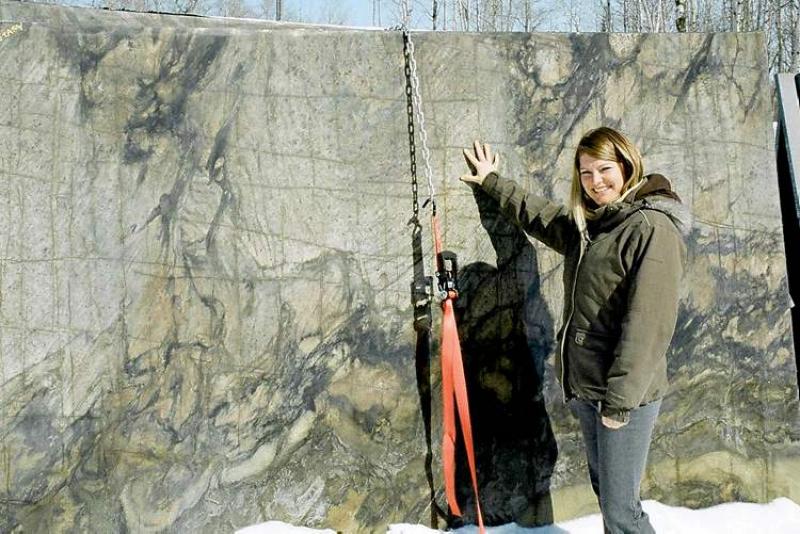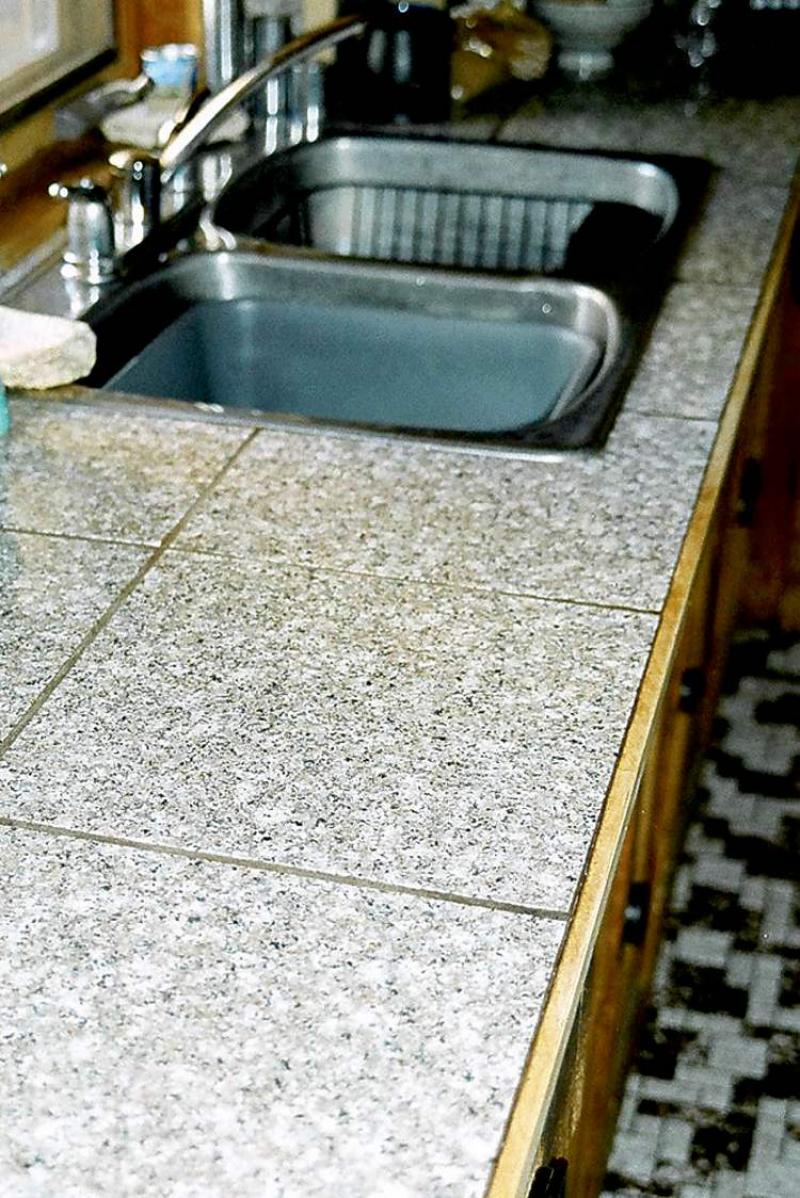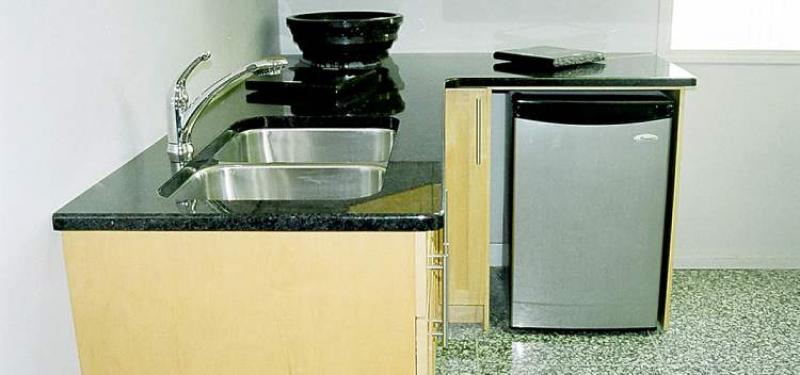 A score of years ago, I attended a cabinet-making course at an Elizabethan manor in Dorset, England. Though the manor was filled with historic curiosities, what fascinated me was the kitchen countertop, a 12-foot length of solid sycamore (maple) fully two feet wide and three inches thick.
It was scrubbed at the end of each day with a mild solution of soap and water, and at the end of each month was resurfaced with an application of light vegetable oil. No one knew the exact age of the countertop. It didn't date to Elizabethan times, but it was at least a century old. During those years, it had developed a lovely patina that told a hundred-year tale the imagination could decipher in myriad ways.
On this side of the Atlantic, the most highly prized countertops nowadays are polished granite, quartz and marble, as well as less-expensive yet equally beautiful preformed Formica and other laminate countertops. Other materials include engineered tiles, hardwood and concrete overlays, which tend to be the purview of DIYers because they are easier to work, requiring fewer high-tech tools. Let's look at the features and cost of each countertop.
Whether quarried in solid blocks or engineered from crushed stone, granite, in its manifold variations of colour and figure, arouses a frisson of awe when viewed as a polished countertop.
"Pits and fissures that occur in natural or from the ground granite are not to everyone's taste, but they don't affect granite's structural integrity. They're part of its natural beauty and can be filled to create a pristine surface," said Rick Anderstedt, general manager of the Canadian division of Cold Spring Granite, owner of Granite Mountain Stone Design near Lac du Bonnet.
Contrary to popular myth, Anderstedt said solid granite does not need to be resealed every week because it comes pre-sealed from the fabricator. As a rule of thumb, light colours are more porous and should be resealed with a high-quality silicone product every eight months, he added. Darker colours can go 12 months between treatments.
"If it is too frequently resealed, a granite countertop will become opaque due to a buildup of silicone," Anderstedt said. "Cleaning with mild soap and water is all that is required to maintain granite on a daily basis.
"Engineered materials like quartz should not require sealing, as the resins that bind the crushed stone together are waterproof and resistant to many products that can stain natural granite."
The Lac du Bonnet quarry yields grey granite with a pink tinge, which is a very suitable countertop material, he said. To offer customers choices, Anderstedt also maintains a stock of 80 natural granites from around the world, categorized by quality, rarity and price from $74 per square foot (bronze) to $169 per square foot (exotic plus) installed. They are all 1 3/16 inches thick.
"For clients who want a faultless surface, we sell about 135 varieties of engineered quartz by manufacturers such as Caesarstsone, HanStone, Quartzforms and Geostone," Anderstedt said, adding prices are from $94 per square foot to $139 per square foot installed.
To buy stone from Granite Mountain, clients must first order cabinets from a designer/builder such as Kitchen Craft Cabinetry, then visit the quarry to select the type of granite or quartz countertop they want in their home.
When a decision is made, a Granite Mountain employee visits the home to make a detailed plastic template of the area in which the countertop will be installed. The template is used by a fabricator to produce a countertop with a cutout for the sink and holes for the faucets. If the sink is undermounted, the edge of the hole is hand-polished. At the same time, a standard edge profile (no charge) is cut into the countertop or a custom edge is produced at a cost of $10 to $30 per linear foot, depending on style and complexity.
When the countertop is delivered, an installer will screw and caulk an undermounted sink to the underside of the stone and check that the taps fit. While granite and quartz are normally heat- and stain-resistant, oil-based products and harsh chemicals such as paint remover, acids and bleach can damage their surface finish.
Abrasive cleaners and pads will scratch and dull the polished stone, and heavy pots and pans can chip or crack fragile areas around a sink cutout, stovetop or edges.
Marble is a suitable alternative to granite or quartz, but it is costly and requires extra maintenance because it's more porous and softer. It should be treated with a penetrating sealer on a regular basis to prevent staining or etching by acidic and alkali-based products such as wine, vinegar, fruit juices and harsh cleaners that contain sodium hydroxide or similar chemicals.
Marble is also easily chipped, especially at the edges. Like wood, it will develop a unique patina after years of service, which some people love and others dislike. On the plus side, marble is available in a palette of colours from white to pink, green, black and much more. Streams of minerals running through the stone, known as veining, are an attractive feature found in some slabs.
Joseph Trozzo, of Carrara Tile and Marble, said white marble with creamy gold or grey veins is particularly popular.
"The trend to white marble with veining started in Eastern Canada and is working its way into the western provinces," he said. "People are in love with the natural-looking product."
Prices vary from about $125 to more than $250 per square foot, depending on the colour, quality and source of the stone. Trozzo said Carrara stocks 10 different marbles that are available in polished, honed or vintage (aged-look) finishes.
Laminate countertops, such as those produced by Floform, the Winnipeg company that introduced the product in 1961, have improved to the point where a five- or six-foot length of Formica overlay can look like stone, said Britt Karlson, chief operating officer of Floform Canada.
"The guys manufacturing Formica are coming up with designs that look so much like granite or marble that most people find it difficult to tell the difference," he said.
Aside from eye-catching new designs, advantages to heat-formed laminate countertops are a continuous, seamless backsplash and front edge, as well as low cost when compared to solid or engineered stone.
"The installed price for our laminate countertops is about a third the price of something in granite or quartz," Karlson said, adding Formica is much less likely to stain than natural stone.
Karlson noted Floform has doubled its sales recently, with about 95 per cent of that increase attributed to a line of quartz made by an American manufacturer, Cambria.
"We still produce about 650,000 feet per year of laminate countertop because it continues to be a very popular product," he said.
Pavel Kotlov, of Rona, said DIYers can purchase a four-by-eight-foot sheet of Formica for prices ranging from $29 to $124. Preformed DIY countertops by Floform sell for $105 to $152 in six-foot lengths, $137 to $225 for eight-footers and $179 to $275 for 10-footers.
"Our tool department rents Skilsaws and jigsaws with fine-toothed blades that will give a clean cut in Formica and other laminates," he added.
Engineered tiles of granite and other stone can be purchased on sale at many big-box stores for as little as $2 to $3 for a 12-by-12-inch piece. DIYers can create a perfectly acceptable and visually striking countertop by gluing these tiles with the proper adhesive to a three-quarter-inch sheet of spruce or fir plywood.
Spaces between the tiles are filled with grout that is available in multiple colours from retailers. The finished grout must be sealed with a product that is safe for kitchen surfaces. Before the tiles are permanently affixed to the substrate, Rona will cut the edges of the tiles surrounding the hole for the sink and drill holes for the faucet pipes, if you've purchased the tile from them.
With sixteen 12-by-12-inch tiles, a DIYer can make an eight-foot by two-foot countertop for $48, plus the cost of plywood, grout and adhesive. A backsplash can be created in a similar manner by purchasing a few extra tiles and using the leftover plywood as a substrate. The plywood edge can be covered with a piece of solid hardwood or softwood.
Materials should cost around $100 for the complete project, a substantial saving over a commercial countertop and equally heat- and water-resistant.
DIYers with woodworking experience can also build beautiful countertops by laminating together hardwood boards of maple, cherry, birch or exotics such as zebra wood or purpleheart. Windsor Plywood has a good selection of these woods that sell for about $8 to $26 a board foot (12-inch by 12-inch by one-inch thick), depending on species.
Butcher-block countertops are more challenging to construct, as they are made by laminating squares of wood together with the end grain up. The checkerboard look created by this technique is intriguing to behold and results in the strongest cutting surface because the end grain is the hardest face of a piece of wood.
The downside to this method is that gluing so many small pieces of wood takes patience and accuracy; if some pieces are out of square, gaps soon become a problem. Also, because of its straw-like structure, end grain is the most absorbent wood face, requiring many more coats of sealant.
On the plus side, commercially made butcher-block countertops can cost more than $200 per square foot, so the homemade alternative will save you money. And whether the wood surface is face, edge or end grain, wood is a lovely material from which dents, stains and chips can be easily removed or mended, even though a rich patina is equally beautiful and requires almost no maintenance.
Concrete overlays have also become extremely popular with DIYers. Aurora Borealis Concrete Studios of Winnipeg offers a class for about $1,000 that teaches DIYers how to turn an old countertop into a stunning eye-catcher that people will think is granite, marble or other stone.
Aurora Borealis owners Heather Genik and husband Murray instruct the course and supply all the ICOAT products required to create a 50-square-foot countertop, including a seven-day loan of tools needed to complete the job.
Heather said the process involves the application of military-grade adhesive, powdered concrete and an epoxy resin that is stain-resistant and heat-resistant to 500 F. She said rope, bull-nose and other edges are available, and scratches can be easily removed from the epoxy finish.
"The most exciting part of the process is mixing as many as five different colour products with the resin to create an artistic masterpiece that is all your own," she said.
You can contact Heather or Murray at info@abcstudios.ca or 204-421-8388.