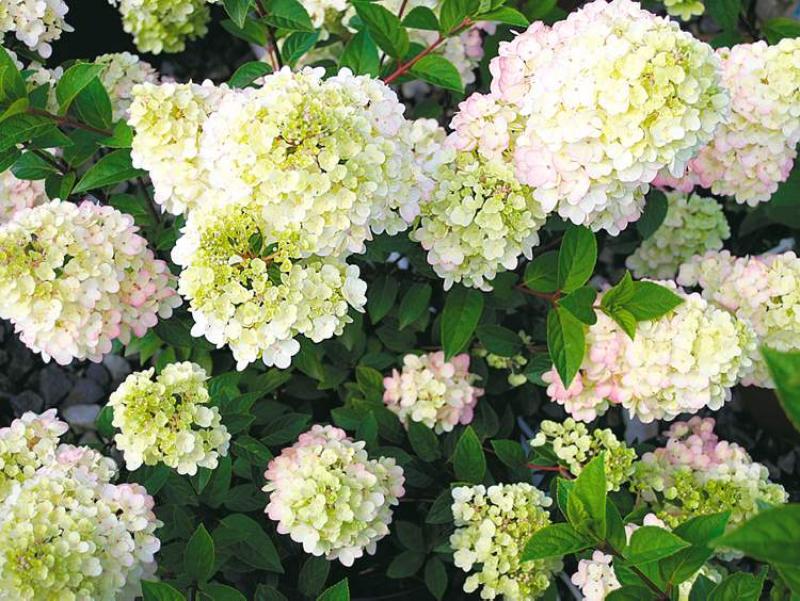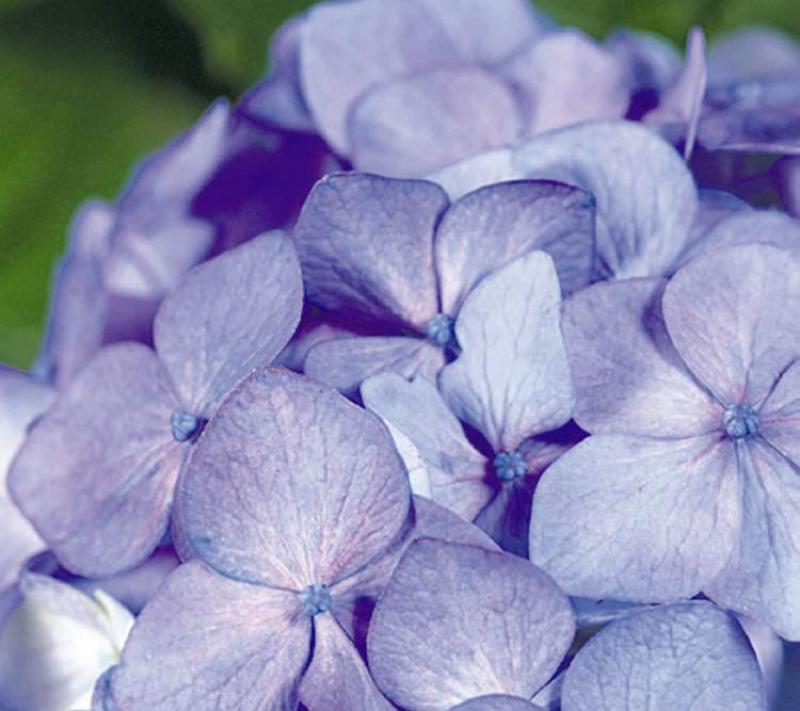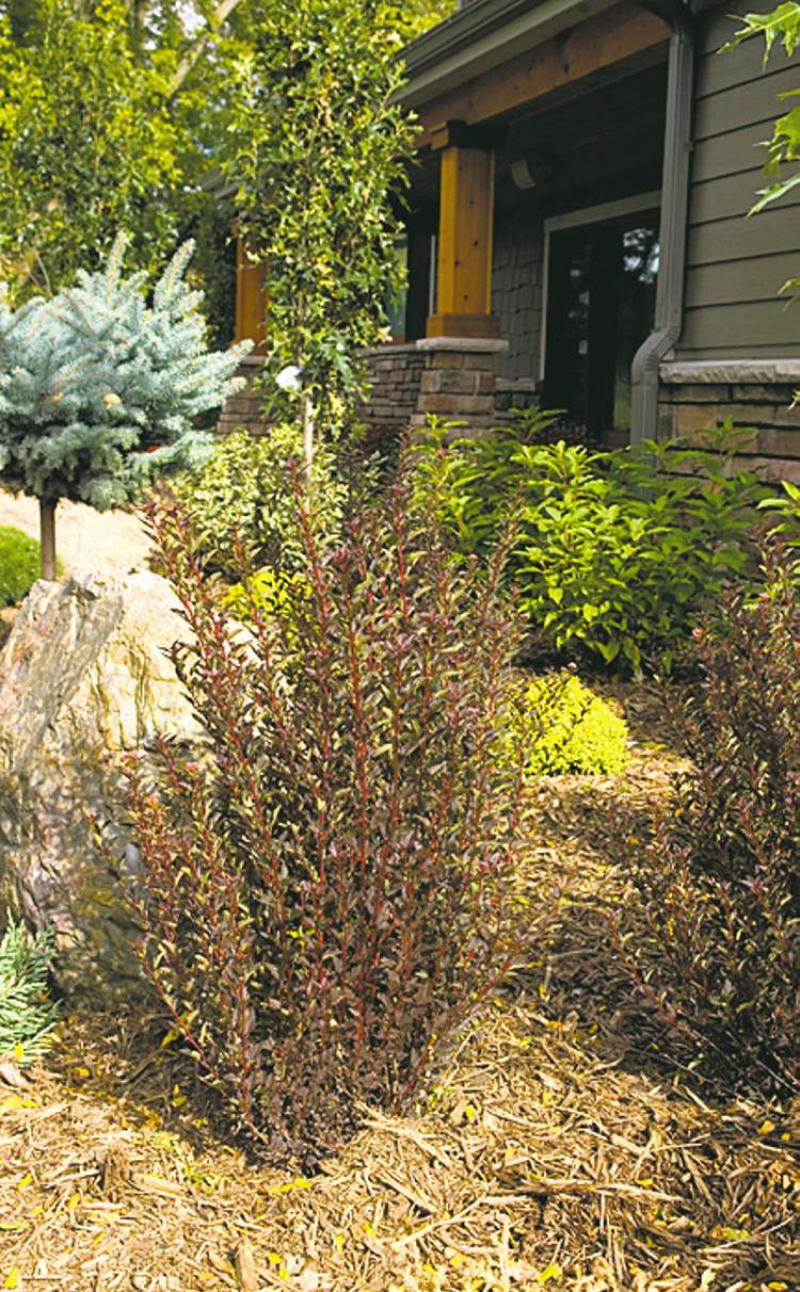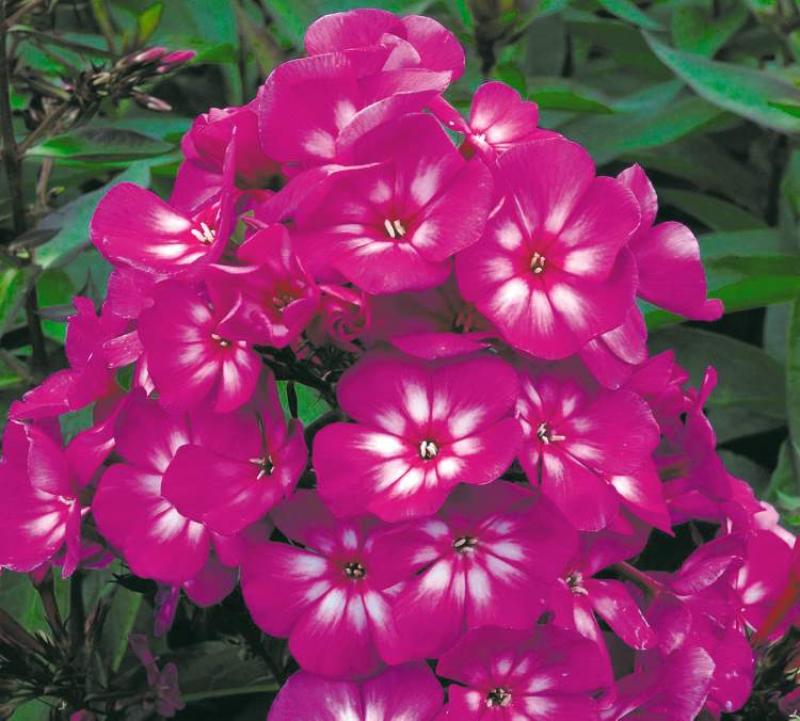 Satisfy your desire for plants with a walk through your local garden centre and you may need to satisfy your appetite for dessert as well. With scrumptious names such as Blueberry Cheesecake Dahlia, Berry Smoothie Coral Bells, Strawberry Seduction Yarrow, Chocolate Chip Bugleweed, Cranberry Cupcake Coneflower, Chocolate Covered Cherry Coleus and many more inspired by culinary delights, it's enough to cause a gardener to make a beeline for the nearest bakeshop.
Bailey Wholesale Nurseries in Minneapolis, perhaps best known to northern gardeners on both sides of the border for the Endless Summer series of hydrangeas, introduces new plants each year that make their way into our local garden centres. Recent and upcoming introductions, under their First Editions label, also have enticing names: Grape Lollipop Phlox, Vanilla Strawberry Hydrangea, Strawberry Sundae Hydrangea, Now Cheesier Echinacea, to name a few.
On April 22, the Steinbach-area Garden Club welcomes Debbie Lonnee, planning and administration manager at Bailey Nurseries. It's a chance to have a pen and paper in one hand and a fork in the other because SAGC will serve a delicious selection of delectable desserts.
Bailey Nurseries, one of the largest wholesale nurseries in North America, is the U.S. agent for plant material from the Morden Research Station, particularly in the area of patents and licensing. When the ornamental program -- shrubs, perennials, roses -- at Morden Research Station ended due to cuts in government funding, Bailey's bought some of the genetic material (germplasm) for potential breeding as well as potentilla cuttings.
"We have had a long relationship with the folks at Morden", says Debbie Lonnee. "We've always wanted to get roses into our First Editions program. We stopped rose breeding about five years ago when the U.S. economy sunk. We just signed with the Canadian Nursery Landscape Association (who took over Morden's rose program) to introduce the new Campfire rose south of the border. We have about 65 growers across the U.S. who are in our First Editions program so to have a hardy shrub rose will be great."
Founded in 1905, Bailey's Nursery has their biggest customer base in Manitoba, Ontario, North and South Dakota and Minnesota. Until last summer, the First Editions brand was oriented mainly toward northern gardeners seeking cold hardy plants. A recent partnership with Michael Dirr, a renowned plant breeder who has partnered with Bailey Nurseries in its very popular Endless Summer Hydrangea brand for many years, has added new plant cultivars hardy to zones 7, 8, and 9.
The story of the Endless Summer Hydrangea bares repeating: Dirr, on a visit to Bailey Nurseries, in late 1998, observed a unique Hydrangea macrophylla in one of the test beds and discovered it could flower on both old and new growth. Once released to the market, it became a sensation with more than 7 million sold by 2007.
"We enjoyed fabulous success with Endless Summer Hydrangeas. A sixth Endless Summer variety will be available in 2014, called Bloomstruck," says Lonnee. Essentially it is a mophead version of the lacecap Twist 'n' Shout Hydrangea. Boasting saturated colour and red stems, it will produce pink blooms in our alkaline soils and blue blooms if the soil is acidified annually with the addition of aluminum sulfate.
Bailey Nurseries has four acres of trial beds in which plants are thoroughly tested prior to being introduced to the marketplace. "We test for a number of reasons," says Lonnee. "We have to figure out, for example, if a plant is easily propagated; can it be successfully grown in a container; whether it is prone to disease; etc. We have two separate test areas: a nursery where we grow the plants in a container and propagate by taking cuttings and another area where the plants are put into the ground, mulched with wood mulch, similar to the conditions in someone's yard.
We collect data on bloom times, record disease resistance, colour of leaves, etc."
Lonnee who is in charge of new plant acquisitions, says the testing process can take up to 10 years.
"We tend to be conservative in our testing. It's not good to put a label of cold hardiness on a plant and then have it come back to haunt you. Some gardeners, though, are willing to take something out of its zone limit and give it a try, even if doesn't survive more than a single season. Have fun!"
"We grow our plants in zone 4, which has its challenges. Now there is the threat of the Japanese Beetle, which is working its way from the east to the west and arrived in the Twin Cities a couple of years ago", says Lonnee.
"We didn't think the larvae would survive our winters but we are having milder winters. The folks in the Dakotas are bracing themselves for it."
Lonnee says our harsh winters can work to our advantage by preventing the survival of some invasive pests. Snow cover is a huge advantage, as well, for herbaceous perennials in a cold climate.
In 2012, Bailey Nurseries partnered with Wilbert Ronald, Jeffries Nurseries, Portage la Prairie to sell Amber Jubilee Ninebark to American customers.
"That was the No. 1 new plant in the 2013 catalogue," says Lonnee.
A medium-sized shrub, it features outstanding orange foliage that turns purple in the fall.
This year, Bailey Nurseries is introducing Little Devil Ninebark. Plant breeder David Zlesak, University of Minnesota, did multiple crosses with the larger-sized Diablo ninebark in his own backyard until he ended up with a compact, dark-leaved version.
"This exciting new cultivar has a reddish burgundy tone early in the season but then turns dark, dark in the summer," says Lonnee.
"People are looking for smaller plants. They don't want something that is eight feet tall for a courtyard-sized garden. Little Devil Ninebark needs six hours of full sun, though, or that bold, dark colour will really fade."
The queen of Hydrangea paniculatas is the Vanilla Strawberry Hydrangea, an upright hydrangea from the French breeder, Jean Renault who works for a plant introduction company that has opted to give Bailey's all of their genetics.
Look for Strawberry Sundae, a smaller baby doll version available in 2014, with creamy white blooms that change to pink and then strawberry red. Both Bloomstruck and Strawberry Sundae, two completely different species of hydrangea, have compact sizes that make them ideal for smaller landscapes.
Another First Editions plant to watch for is Summer Cascade Wisteria. "We partnered with the University of Minnesota, which found this plant growing in the yard of a local gardener for 40 years. It is one heck of a bloomer," describes Lonnee.
Classified as zone 4, it will need a sheltered location in our gardens but sounds simply irresistible. Picture long showy racemes that open to a lovely shade of dark lavender. It grows to a height of 15 to 20 feet. Site in full sun and mulch well for winter protection.
New varieties of phlox -- Coral Creme Drop, Bubblegum Pink, Cotton Candy, and Grape Lollipop -- promise superior disease resistance.
"We did inground testing for five, six years. These phlox were developed by Ditoplant in the Netherlands. They feature that classic three-foot tall upright vase shape and are still blooming in October. No powdery mildew except for maybe the bottom two or three inches," says Lonnee.
Interested in indulging in delicious desserts and learning more about some of Bailey Nurseries new plant introductions for 2013? Visit the Steinbach and Area Garden Club website at www.sagardenclub.com for more details or call 204-326-2396.
gardenfundamentals@gmail.com
The Charleswood Historical Society presents a seminar on the Native Trees of Charleswood with speaker Gerry Engel, arborist. Monday, April 15, 7 p.m., Charleswood Seniors Centre, 2nd floor, 5006 Roblin Blvd.
------
Join Cathy Shaluk and the Transcona Garden Club on April 17th for a presentation on Butterflies. Transcona Retired Citizens Centre, 328 Whittier Avenue W. For more information call 204-224-2356.