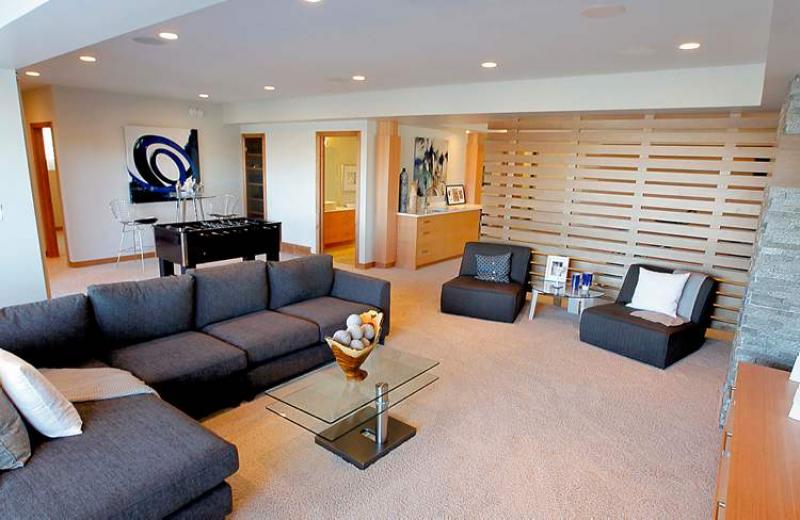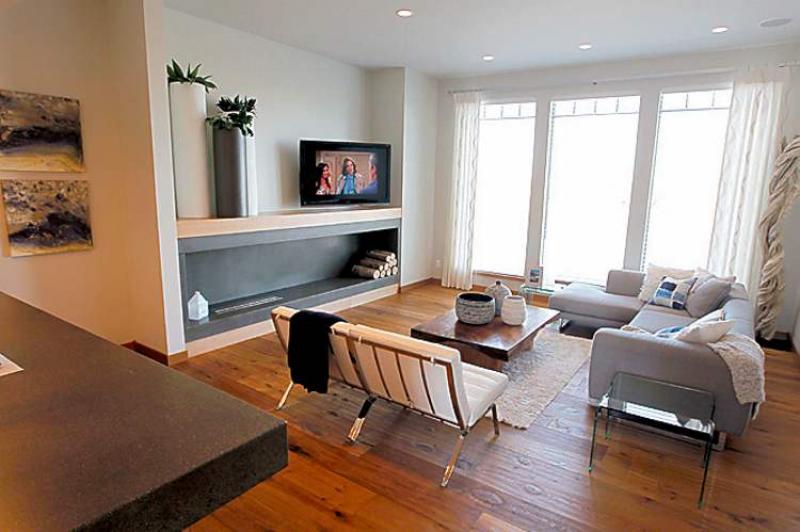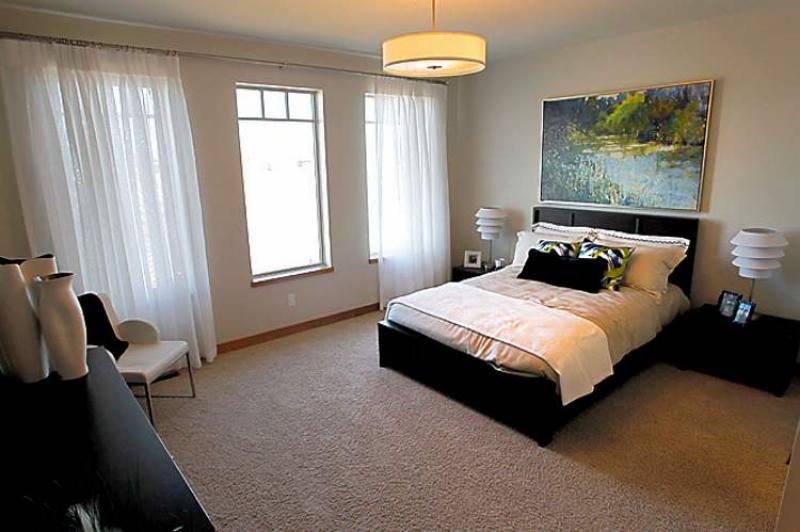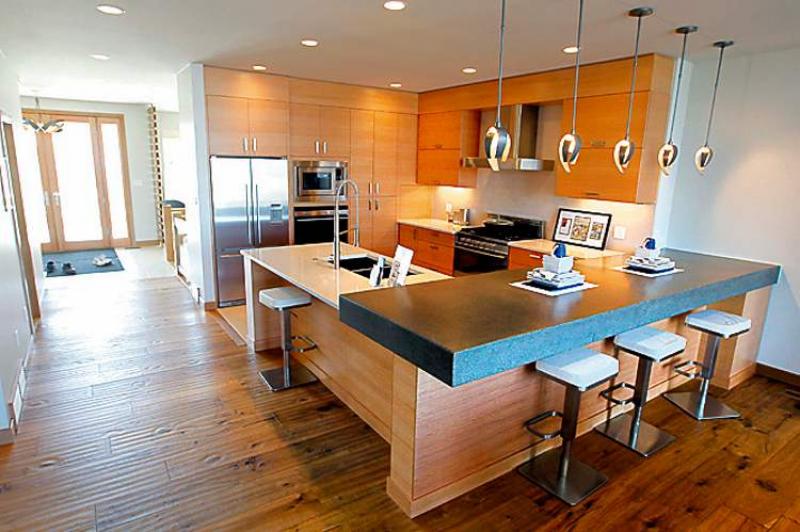 When you're looking for a new home, it's only natural you want to find a distinctive design that fits your personality.
That can be a difficult goal to achieve. Why? Simple: Because so many new-home designs are just variations on the same theme -- dark hardwoods, dark cabinets, granite or quartz countertops and earth-tone colour palettes. Pleasing, trendy combinations to be sure, but not terribly unique.
Consequently, when a builder comes out with a design that bucks the current trend, the home -- with features such as different finishing materials -- stands out.
Thinking outside the box is what makes 27 Bridge Lake Drive, a Maric Homes-designed 2,080-square-foot bungalow with walkout basement, anything but a cookie-cutter home, said Maric's sales representative Garrett Parker.
"First off, I love the fact that the home is so accessible," Parker said. "There's an open feel to the home that promotes excellent flow, especially in the great room. After that, I like the fact that Maric's design team chose to go with different finishing materials in several areas to give the home a very distinctive look."
The first thing -- actually, the first two things -- that capture your attention when you walk into the great room is the flooring and the kitchen cabinets. Instead of dark maple hardwoods, Maric's design team went with wide-plank (about 15 centimetres wide) distressed oak hardwoods infused with a stain that makes for a brown shade that falls somewhere between cinnamon and bronze.
Regardless of the stain, the hardwoods are strikingly different. They're also warm and lend a welcome touch of texture to the great room. The same could be said for the kitchen cabinets, Parker said.
"They're called rift oak. They're a lighter colour with a unique pattern that sets them apart from pretty much all the other cabinets you see in new homes," he said. "When you combine them with the tile backsplash, off-white quartz countertops and the taupe tile floor, you've got a kitchen that not only looks great but is different from most kitchens out there. And the differences don't end with those materials."
True enough -- the eating nook for three between the kitchen and family room is neither quartz or granite. Rather, it's concrete.
"It's a darker grey tone, so it doesn't feel cold at all," Parker said. "Not only that, but the combination of Caesarstone (quartz countertops) and concrete not only provides contrast, but it also helps differentiate the kitchen from the main living area. The concrete is then carried over into the family room, where you have a rift-oak entertainment unit with a concrete surround, which highlights a recessed, eco-friendly fireplace."
The main-floor layout is as impressive as the finishes that give it a fresh look. For starters, the kitchen is a chef's delight due to its U-shaped peninsula design, which makes it incredibly user-friendly. A high ceiling, generous square footage and three huge floor-to-ceiling windows in the family room make it a space that's not only exceptionally bright, but captures the water view behind the house in panoramic fashion. The adjacent dining room, which seats eight to 10 with ease, is bordered by plank-type (maple) fencing at either end to provide subtle definition.
"There's also a main-floor laundry room off the kitchen as well as a covered balcony between the family room and dining room where you can go with friends or family after dinner to visit in a private setting with your favourite beverages," Parker said. "The maple fencing also separates both the master suite and bedroom wing (which contains a second bedroom and four-piece bath) on the other side."
There are no disappointments with the master bedroom. Space abounds and the water view, captured by three huge windows on the back wall, is spectacular. The ensuite, in a word (or two) is voluminous and luxurious.
"With its calming earth tones, it's a great space to relax in," said Parker. "The finishes are beautiful -- the light taupe (46-centimetre) tile floor, wood-grain floating vanity with light taupe tile countertop, and, of course, the five-foot tile/tempered-glass shower with two body-spray outlets and six-foot air-jet tub set in the same tile that's on the floor. A series of pot lights and two speakers overhead finish the space off perfectly."
The same design panache that made the home's upper level so enjoyably unique extends into the home's walkout lower level, which features 1,700-plus square feet of livable space. The first space that greets you is an exercise area that, like the dining room upstairs, is defined by maple plank fencing
"It does a great job of defining the area while still letting light come through. Next to it is a media area (with gas fireplace set in taupe stone, as well as a rift-oak entertainment unit) by three huge windows for an amazing water view," Parker said. "There's also a wet bar next to the exercise room with rift-oak cabinets, a quartz countertop, sink and wine fridge."
The lower level is completed by a games room next to doors that lead to a covered patio, two huge bedrooms (one with a water view) and a four-piece bath with soaker tub.
Parker said 27 Bridge Lake may rank as one of Maric Homes' best for one simple reason: "The designers used their imagination and took some risks that I think paid off big-time. This is a very unique, stylish and functional home."
lewys@mts.net