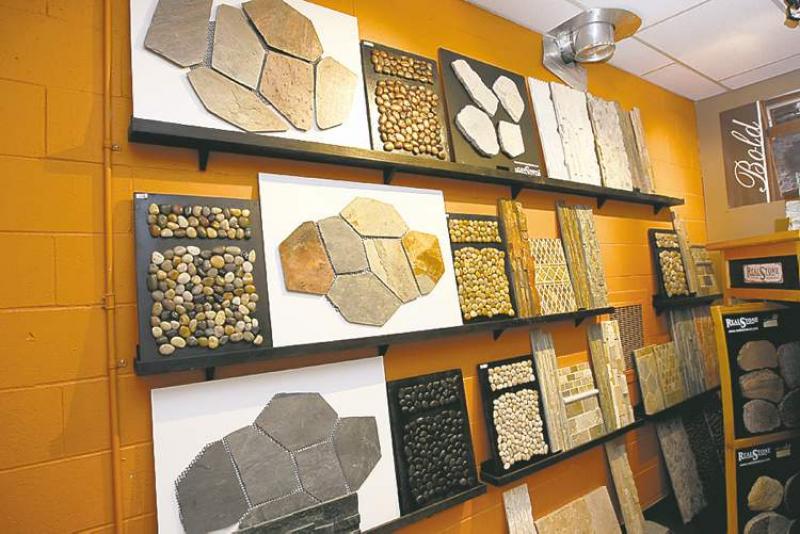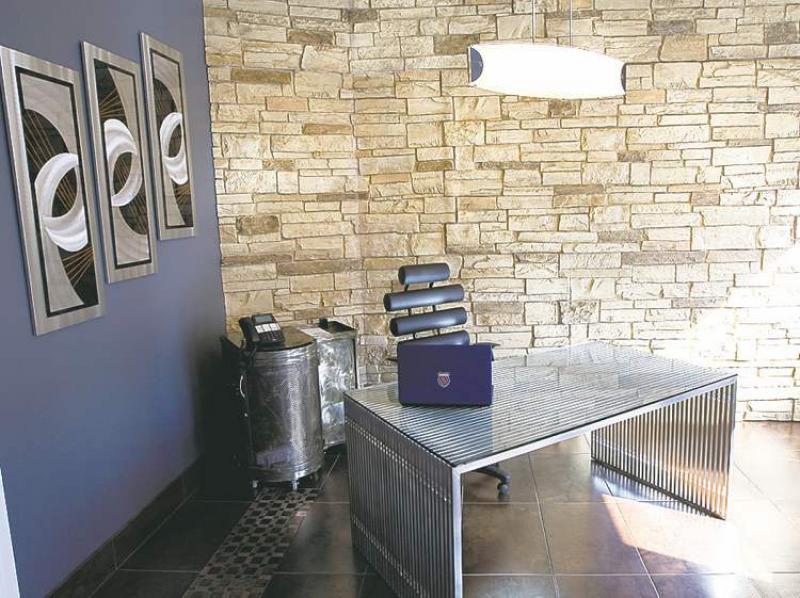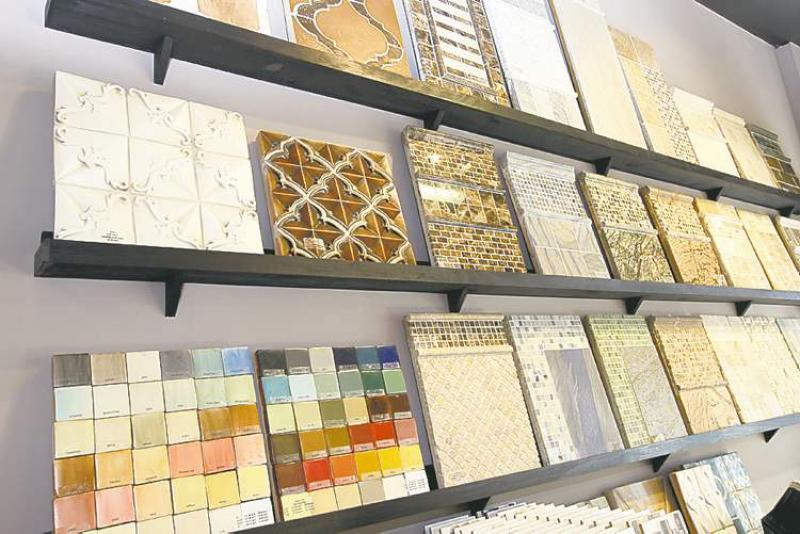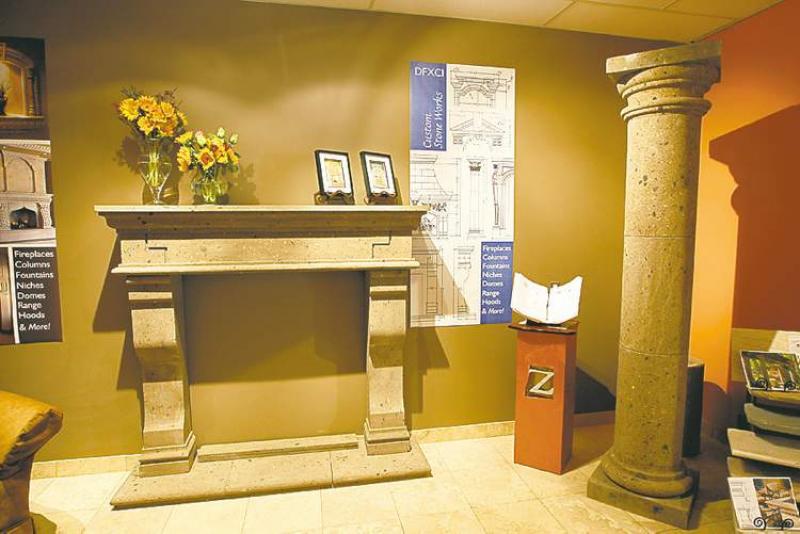 As developers of properties throughout North America, Lucy and Greg Chartier are always tracking fashion trends. They're always on the lookout for products that are reasonably priced, yet provide a high-end look.
In the past year or two, they've discovered several such products from the U.S. Southwest, where they've been restoring and developing properties in the Phoenix area. Now, those products are available in Winnipeg at their Maison de Luxe showroom at 938/942 Erin Street, next door to their other business, Design FX International.
"We were intrigued by products in the U.S. Southwest, so we travelled around to see what was offered," Greg said. "Eventually, we found a number of high-quality natural stone products that were reasonably priced. They worked beautifully in our properties in Phoenix, so we thought we'd bring them to Winnipeg.
"Consumers on the Prairies are often late to the fashion party, so we brought in an array of blended products for the public to access. We thought it would be nice for people here to have something that's trendy first."
Essentially, Maison de Luxe is a factory-direct wholesaler. By design, anyone can visit the showroom. If they like a product, they can buy it direct from Maison de Luxe, thereby avoiding inflated retail prices.
"Not only are these products new and exciting, but they're affordable," Chartier said. "The truly important thing is that you can actually come and see the products right here in the showroom. You can see them in a setting that shows how they look in real life."
The huge showroom displays products such as Durango Stone, Real Stone cut granite cladding, pavers and flooring, copper kitchen and vanity sinks, and Carpe Diem hardware for bathrooms. Chartier said he and Lucy were especially excited when they happened upon Durango Stone.
"The trend in the U.S. is natural stone -- it's durable, easy to maintain and offers a rich look and wonderful texture," he said. "Durango Stone is a travertine stone produced by a company that's been around for 35 years, and comes in glossy, satin or brushed resin-filled finishes. It blends in with any stone product, and can be produced in any size or finish in four weeks. We can bring it in for a very reasonable price because we don't have to wait for a ship to deliver it."
Then, there's the granite cladding, pavers and flooring by Real Stone.
"It's a product that's good as cement, but you're getting actual stone," Chartier said. "It won't crack or split due to its high density and low absorption rate, and is a great choice for outdoor pergolas with columns. The pavers are a natural stone granite that's saw-cut and comes in four finishes. They look great, and are extremely durable."
If you're looking to add some unique character to your home's exterior, Chartier said Maison de Luxe carries one product that can provide a 'wow factor' in short order.
"We have a faux-stone product made of composite polyurethane that replicates the look of real stone, but is easy to apply, and extremely durable," he said. "It won't decompose and is easy to install, either for do-it-yourselfers or contractors. It comes in four by eight-foot sheets that can be cut with an orbital saw, and can be attached with drywall or deck screws. It doesn't require any mortar, can be installed in any weather, and there's little or no mess."
Last but not least are accessories such as copper sinks and Carpe Diem's sculpted bathroom hardware.
"The sinks come in 35 styles in six different colours, and can be used in kitchens, bathrooms or even wet bars," Lucy said. "They come in unique shapes and sizes, too. As far as the hardware is concerned, it comes in over 1,500 different pieces in 12 finishes, including pieces that incorporate Swarovski crystals into the design. The decorative motives are unique, and distinctive."
It's high time Winnipeggers -- both home owners and contractors alike -- had access to stone products that can be used to beautify home interiors and exteriors, she added.
"We want to provide people here with products that are not only unique, but affordable. We're excited to put them in front of the public, all under one roof. Best of all, everyone will have direct access to these great products."
For more information on Maison de Luxe and Design FX International, see www.designfxconsulting.com or call (204) 505-3300.
lewys@mts.net