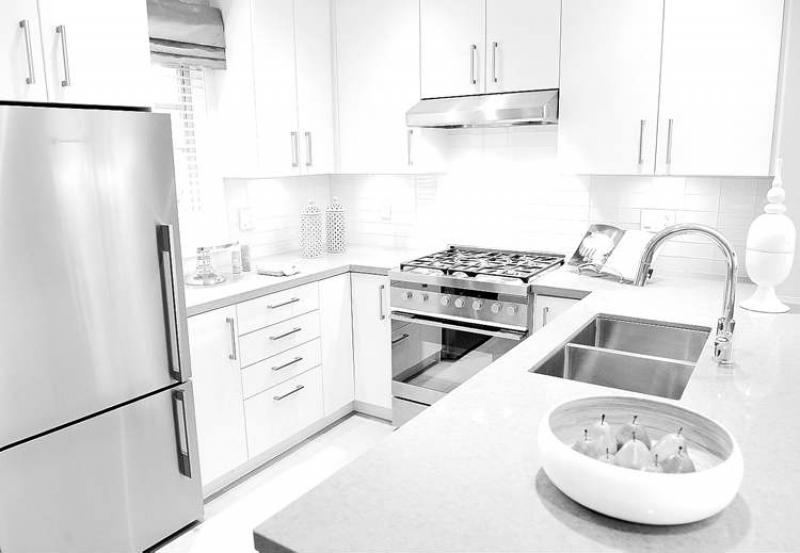 It's not contagious, but it's strangely common among kitchen renovators: countertopitis.
Symptoms can include everything from confusion and indecisiveness to budget-bashing and general feelings of denial.
Hunting for the right kitchen countertop can drive anyone a little over the edge, especially since it's one of the last ingredients needed in what is often a stressful and expensive renovation project.
The cure? As a recent sufferer, I've found a little counter-intelligence goes a long way.
Countertops are no longer background items, so they really shouldn't be renovation afterthoughts or items on a last-minute shopping list. The sooner you start hunting, the better.
Choosing the right counter requires a little research and time, says Andrew MacLeod of FloForm Countertops.
It's more important than ever to choose the right counter for your home, he says, since more and more people have open-concept spaces with large, multi-tasking kitchen islands.
Here's a quick look at some of our counter intelligence:
Laminate
This budget-friendly option offers plenty of choices in colour and textures and is easy to change and install.
Con: It can scratch or even melt.
Cost: About $10 to $40 per square foot
Quartz
Made from stone chips, resin and colour, this engineered stone option is more popular than ever thanks to its durability and good looks. It's heat- and stain-resistant and it doesn't need sealing.
Con: Edges and corners can chip.
Cost: About $40 to $150 per square foot
Butcher block
Nothing looks as warm and inviting as wood, and this option works nicely combined with other countertop ingredients, such as granite or stainless steel. Also, look for eco-friendly reclaimed wood options in tougher finishes.
Con: Scratches easily and needs maintenance, like resealing.
Cost: About $40 to $100 per square foot
Solid surface
These hearty toppers are made from resins and other materials that come in a wide range of colours and finishes, with a nice seamless option. This includes Corian by DuPont.
Con: Watch for scratching.
Cost: About $35 to $160 per square foot
Granite
A natural stone with lots of variation in look, including polished or matte finishes. It's tough enough for a heavy-traffic kitchen and looks great, too.
Con: Needs maintenance, like resealing.
Cost: About $40 to $110 per square foot
Marble
Another attractive option, marble is a natural stone that comes in many different hues and finishes.
Con: It's porous so can stain; needs maintenance.
Cost: About $50 to $150 per square foot
Concrete
Great for a modern or industrial look, this works nicely when combined with something like stainless steel or wood. It's also flexible, since it can be dyed or even textured.
Con: Can develop cracks; needs to be sealed properly.
Cost: About $60 to $120 per square foot
Stainless steel
Industrial-looking and hip, stainless looks great in contemporary kitchens.
Con: It scratches easily and shows dents and fingerprints.
Cost: About $50 to $150 per square foot
(Some material from Consumer Reports)
-- Postmedia News