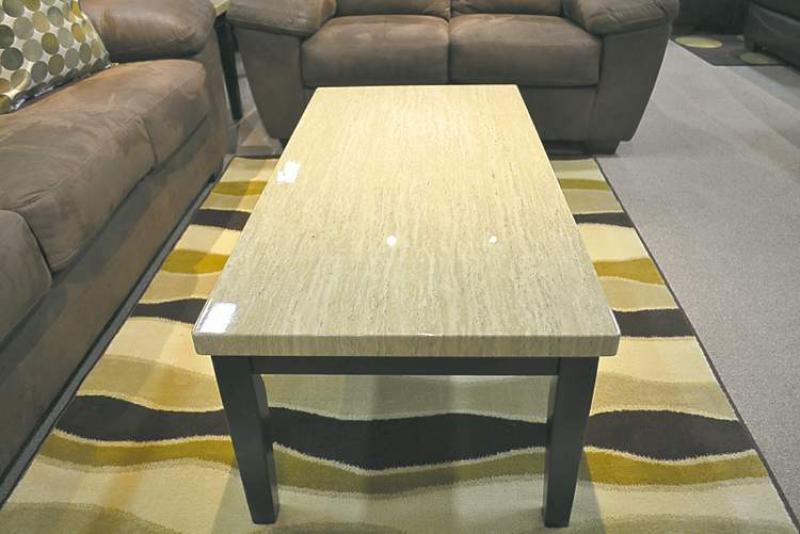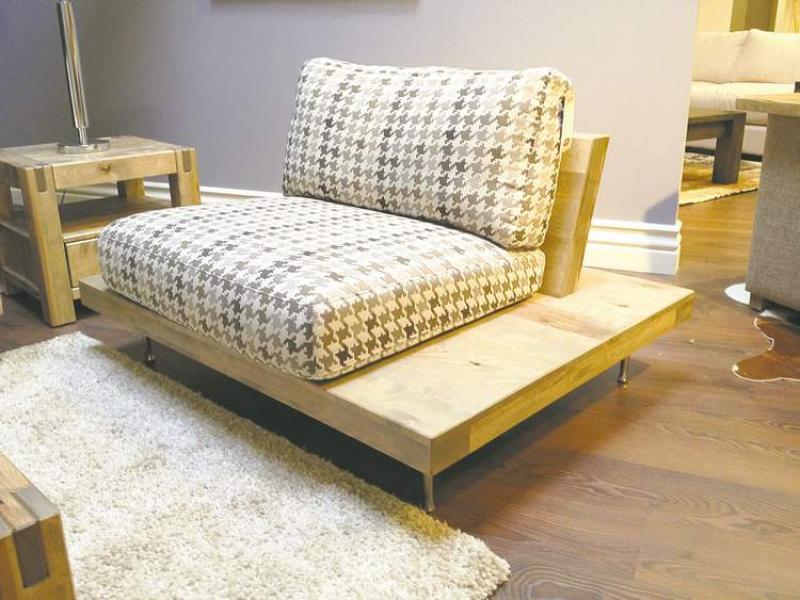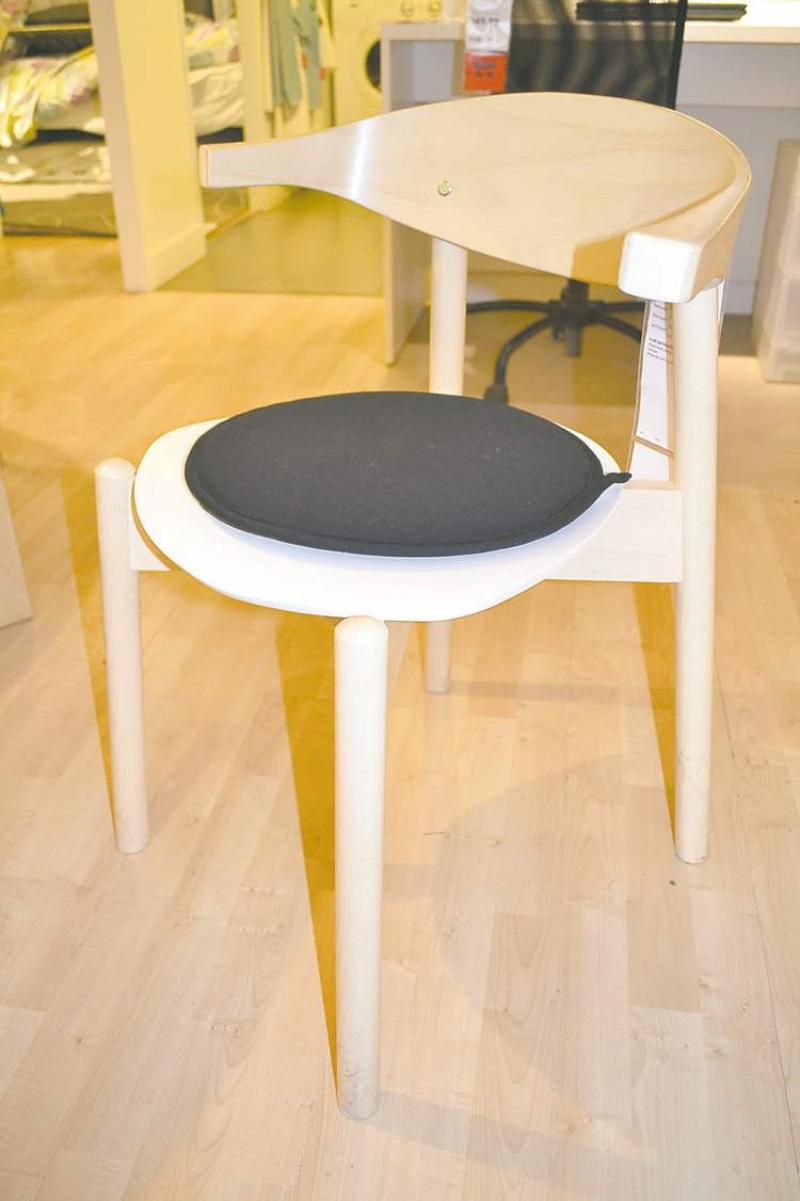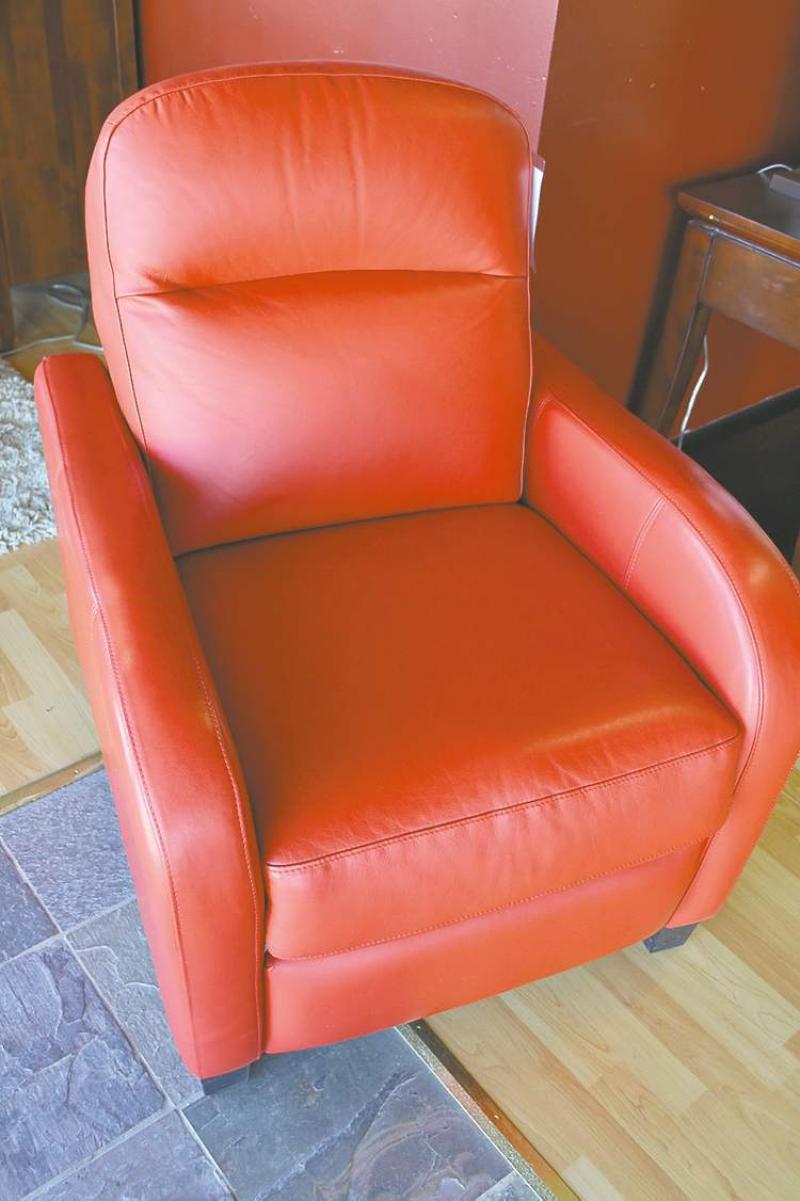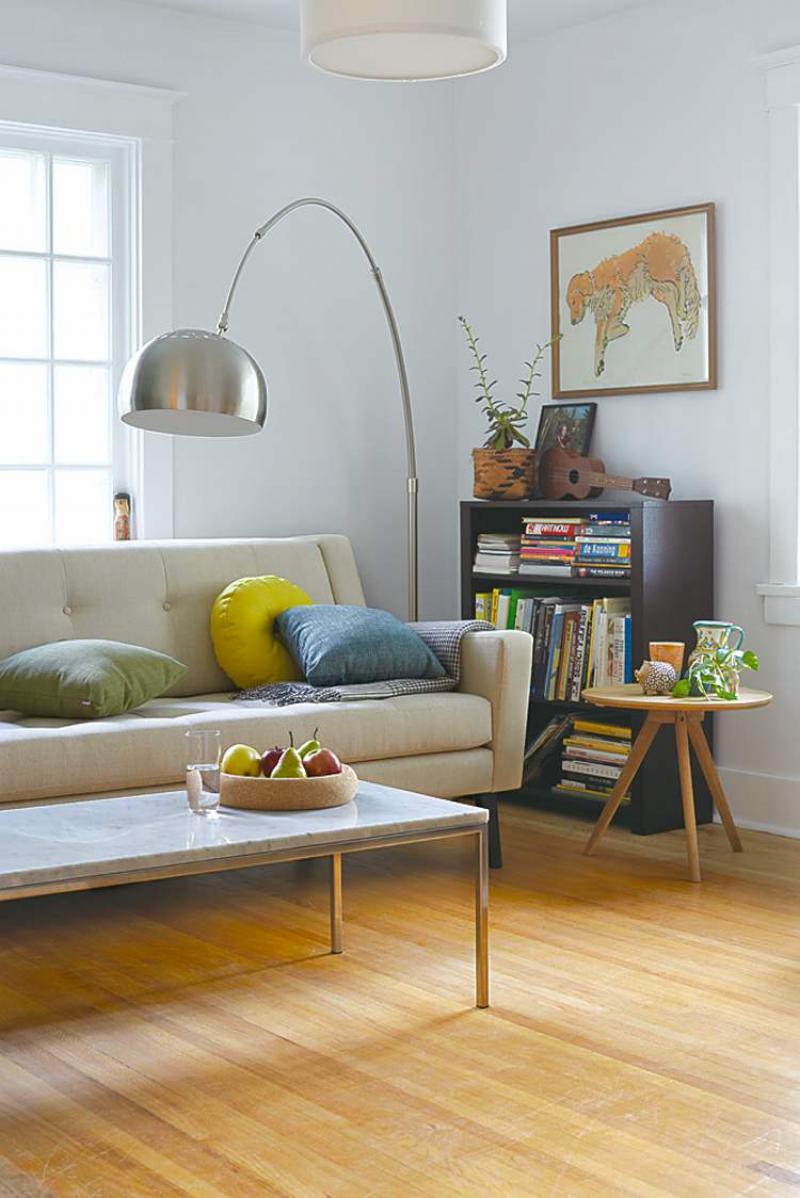 The trend in furniture sales nowadays is to offer customers three categories from which to choose: traditional, transitional and contemporary.
Traditional is easy to define -- it's the "more-is-more" stuff with lots of frills such as pie-crust edges you see when you go to Granny's for Sunday dinner.
Transitional is harder to nail down because it's always on the move, truckin' down the road like Jack Kerouac or Bob Dylan (it's hep, daddy-o. No, it's hip, man, hip).
Contemporary is a perfect blend of form and function, exhibiting a "less-is-more" approach to design -- for example, a sheet of plate glass suspended by four chrome legs.
Though there are some really fine examples of traditional furniture in Winnipeg stores, there are also some cheap knock-offs, comprised mainly of glue and sawdust. Beware of these. They're sold mainly by big-box retailers and will not be passed on to loved ones as cherished antiques. Instead, they'll soon be passed on to one of our ever-expanding landfills.
Transitional furniture is difficult to define because it's one of those things that you can't explain in words, but you know it when you see it. Further exacerbating the definition dilemma is the fact that transitional furniture is apparently an example of the Heisenberg uncertainty principle: To see is to disturb, i.e., once you've spotted a piece, it disappears because you've disturbed its sensitive sub-atomic soul.
For these reasons, I'm going to skip the transitional category, taking a quantum leap into the realm of contemporary furnishings.
Design Manitoba has a lovely collection of contemporary furniture, including solid walnut dining tables, sofas made from recycled wood, and glass-and-chrome coffee tables, that catch the eye, yet, at the same time, don't overwhelm it with unnecessary details.
"I think one reason we've been in business for over 36 years in Winnipeg is that we spend a lot of time sourcing our products," said co-owner John Tinkler, who recently returned from a New York furniture show with his business partner, John Phelps.
One intriguing furniture line they encountered consists of sofas, coffee tables, end tables and other pieces constructed of reclaimed wood from old farm buildings. A sofa includes plush cushions supported by a chunky wood base and back rest. The base extends beyond the bottom cushion, creating a platform for magazines, newspapers, remote controls and much more.
An end table that matches the sofa is made of substantial four-inch by four-inch wood legs fitted together with visible mortise and tenon joints. The top is made of the same sturdy material, and the table includes a shelf and a drawer for storage.
"I don't want to reveal the name of the manufacturer because we worked hard to find this fascinating line of furniture, but I will say that it is made in Canada," said Tinkler.
In today's world of veneer and laminate furniture, it's quite unusual to come across a dining table built of solid wood. Design Manitoba has an exceptional example of such as piece, constructed of two-inch thick walnut planks laminated together to form a table top about 30 inches wide with a "live edge".
"The edge is the outside part of the log from which the walnut planks were sawn," Tinkler explained. The irregular, round shape adds a visual flow to what would otherwise be a rather severe rectangular table top."
The walnut's cream-to-cocoa brown colours are enhanced by several coats of low-sheen, vegetable-based oil.
Tinkler said his store also sells sectional sofas with hardwood frames available in a variety of designs, including an almost unlimited choice of upholstery.
"We cater to a diverse clientele, so traditional and transitional furniture are also available in our store," he said.
Still, in many people's minds, Design Manitoba is associated with modern, upscale pieces that aren't likely to be found in other outlets. Though the store's furniture and other household accoutrements are considered pricey by some, the saying at Design Manitoba is that "paying for quality only hurts once."
This's true. It's like buying a good guitar for several hundred dollars that will give you a lifetime of pleasure, as opposed to purchasing a clunker for $39.99 that will give you a lifetime of despair, if it lasts that long.
If you give Ashley Furniture a call, the voice robot may inform you that you have just reached the "number-one selling furniture brand in the world and the number-one retailer of furniture and bedding in the U.S."
This surprised me, as I'd always assumed IKEA, which consumes almost as much wood per year as Home Depot and Lowe's in the U.S., was the gold medal winner in the furniture-athon.
Most of Ashley's furniture is constructed of rubber wood, a disconcerting name for a material from which dining-room sets and other pieces are built.
Bill King, Ashley's operations manager for Western Canada, explained that rubber wood (referred to as "Asian hardwood" by sales people) is derived from Havea brasiliensis, the tree that produces all the latex in the world for rubber-based products.
"Although the Latin name suggests the tree is grown in Brazil, it is extensively cultivated in Asia," he said. The rubber wood tree produces latex for about 20 years, after which it used to be cut down and burned.
"Nowadays, it has become a renewable source of hardwood for the furniture industry," King said.
The heartwood and the sapwood are light blond to medium tan, with a cherry-like figure enhanced by staining the wood.
Ashley Furniture on Regent has a handsome rubber wood dining table and chair set on display which is stained a light reddish-brown, similar in colour to Western Red Cedar or cherry. For the most part, the craftsmanship was good, but the chairs' back slats were badly joined to the bottom rails, troubling on a set that normally retails for about $4,500.
The showroom had some top-notch sectional sofas, including chaise lounges and recliners upholstered in a microfibre material that resembled suede.
"Microfibre is a wonderful product because it's almost impermeable to liquids and will not stain. No more Scotch Guard required," an Ashley salesperson said.
King added that all the company's sofas, sectionals and easy chairs are built with solid birch or maple frames, including exceptionally strong engineered-wood supports at major stress points.
He said Ashley furniture offers excellent quality at a mid-range price level, marketing to a 25-year-old and up demographic.
"We manufacture and stock traditional, transitional and contemporary pieces to keep all of our clientele happy," he said., adding that the company has its own design team and manufacturing plant in the U.S. to ensure that orders are filled as soon as possible.
"You won't be waiting two months for delivery if you buy from us," he said.
Peter Tielmann, CEO of EQ3, said his company sells contemporary furniture only, with an emphasis on mid-range pricing. Indeed, the company's sofa designs are clean-lined and inexpensive considering the quality of the upholstery and durable hardwood frames that comprise the pieces.
The Elise Sofa, a new EQ3 product, retails from about $1,200, including many choices of fabric.
Their Reverie Sofa features two back cushions upholstered in button-puckered leather, as well as two generously-sized seat cushions also in leather, but without the puckered look. This contemporary piece retails from about $2,000, depending on colour and type of leather chosen.
Tielmann said about 50 per cent of the company's furniture is manufactured in Canada and can be purchased online through catalogues and at retailers such as The Bay.
He said the average age of his customers is between 30 and 40 because "these are the people looking for affordable furniture for their first homes."
EQ3 recently added some higher-end classic modern products to its inventory, including pieces by Herman Miller, Vitra, DHS and others, Tielmann said, adding that they complement EQ3's own line of furniture.
Floyd Moglove, owner of Sklar Peppler, said that the furniture in his showroom is Canadian-built.
"It's what we specialize in and it's all special order," he said. "What we try to show our clients is that there is an option to stores that all carry the same kind of furniture."
He said the only downside to special-order items is that delivery can take six to eight weeks.
"It's longer than some big-box operations which may have a cheaper piece in stock, but at least my customers know they are getting a quality product that will last them a lifetime," he said, adding that most of his client base consists of people 40 years of age and up.
One of the pieces on his showroom floor is a red leather recliner that is aesthetically pleasing and very comfortable to sit in.
"The upholstery is 100-per-cent leather, the frame is hardwood and the mechanical lift is guaranteed to operate smoothly and efficiently," Moglove said, noting that the chair can be ordered in almost any colour of leather.
One of the most beautiful Sklar Peppler pieces is a solid birch dining table with a two-inch thick top with a brushed finish and four matching chairs. The piece is finished in a light grey tone that "has been exceptionally popular with customers", but can be ordered in almost any shade, Moglove said.
Another dining set that can be ordered is made by Durham of solid cherry with a multi-layer urethane finish in a rich red-wine colour, he said.
Moglove said his store sells furniture in the mid-price range, with sofas starting at $800, a few hundred dollars more than "you would pay for an off-the-rack piece from a big-box retailer like Leons or The Brick."
Speaking of big-box retailers, I was politely told by the manager off one such outlet that pictures were not allowed to be taken of the furniture in the store. But, before leaving, I had a peek at what it had to offer.
One coffee table that looked like a distressed hope chest constructed of rubber wood, was coming apart where the side was joined by a single dowel to the front. Moreover, one of the hinges that secured the top to the base of the piece had worked itself loose, hanging limply and uselessly in the air. Whoever had distressed the piece perhaps had gone too far, possibly water-boarding it before it left the factory.
I had a further unpleasant experience at another big-box outlet where I spent 30 minutes attempting to locate a sales associate. At least I was unhindered by a helicopter manager, taking as many pictures of the cabinets on display as I liked.
Finally, there is IKEA, a manufacturer and designer of both good and bad furniture.
The company's pine cabinets are of questionable quality and, because they come in a box, you don't know what you've bought until you remove and examine the parts.
I once purchased a book shelf from IKEA that had two left sides. Because I never read instructions, it took me a long time to figure out what was wrong. When I returned it to the store they graciously gave me a new book shelf, but that didn't make up for the wasted time and complete frustration I experienced while trying to assemble the original one.
One thing I believe IKEA does well is design chairs that are both functional and original. Their $99 Bojne chair of solid beech is both contemporary and a portent of what's to come.