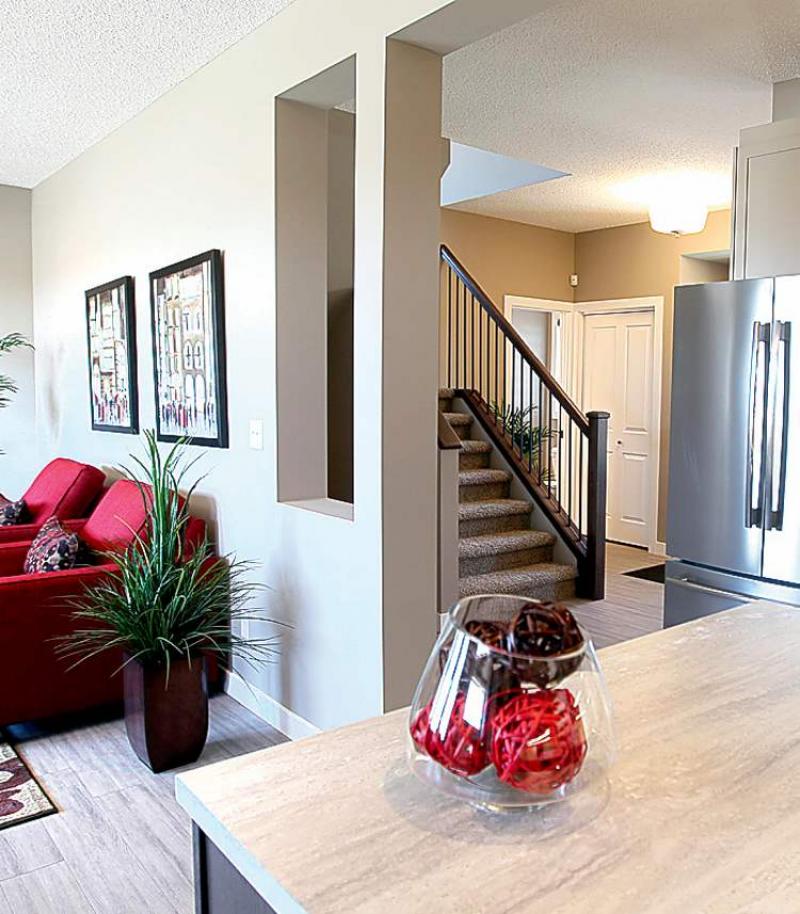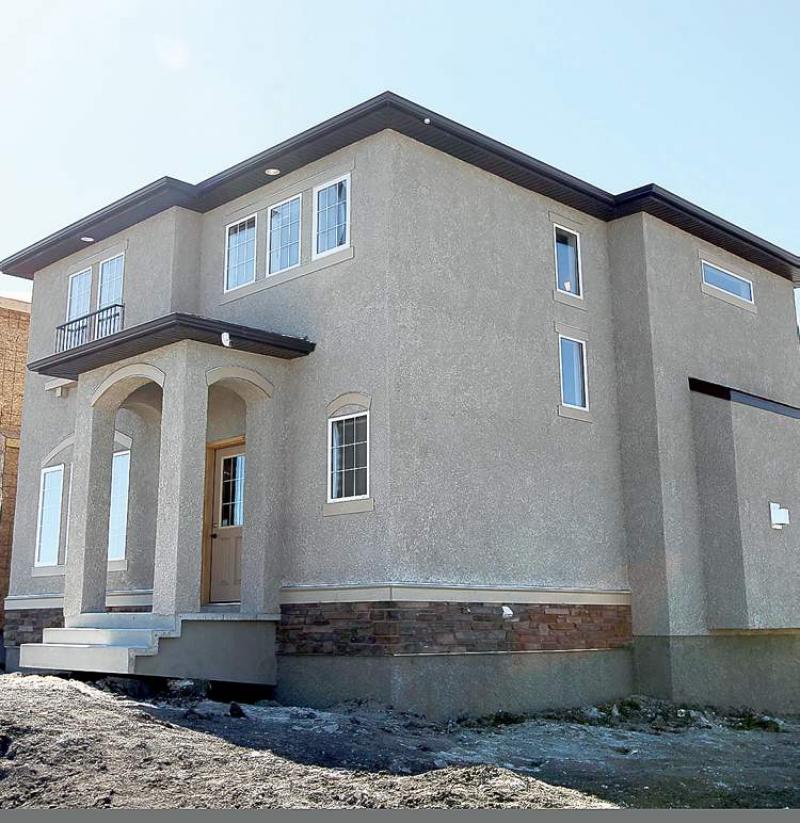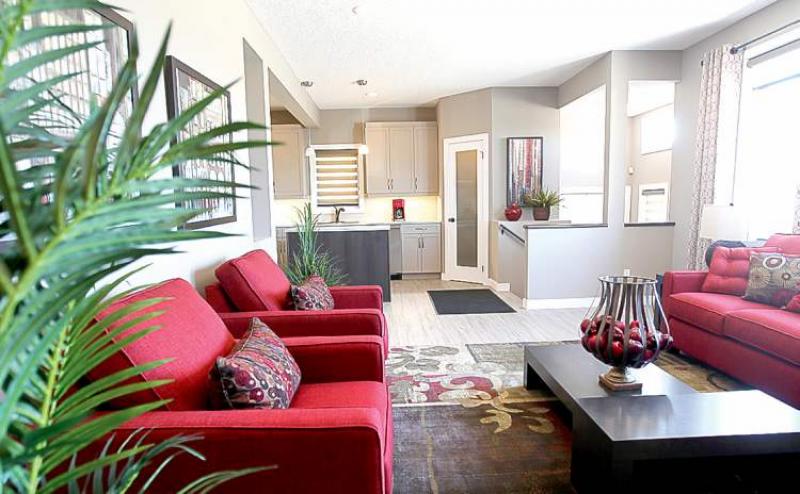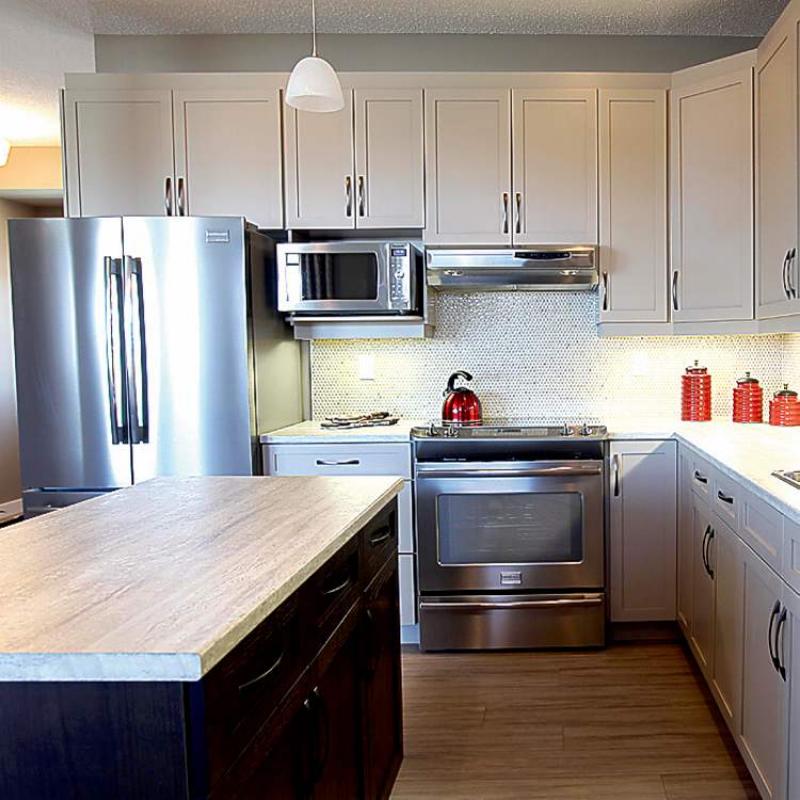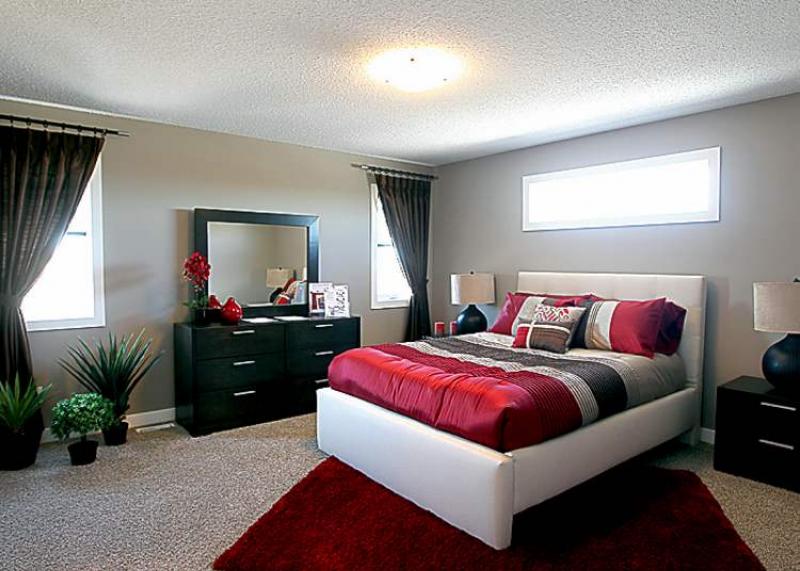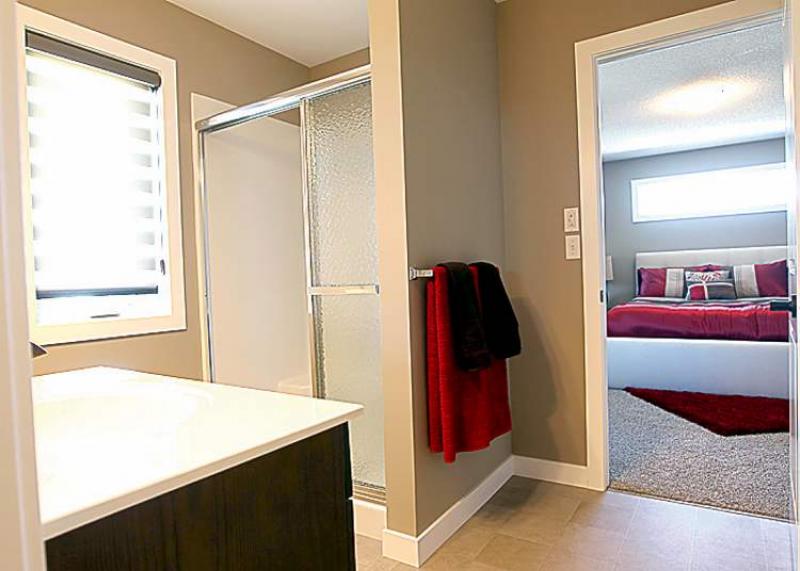 When it comes to show-home prices, it's best prospective buyers be very aware.
Some homes come with price tags that don't reflect what they will cost once a buyer adds all the upgrades they want.
In the case of The Santiago -- Broadview Homes' show home at 262 Edward Turner Drive in Sage Creek -- the price does reflect what options included in the home.
"This home is priced at $397,500," Broadview sales representative Debra Mosher said. "That price includes a long list of upgrades that include landscaping, a 20-foot by 20-foot (detached) garage, landscaping, a cultured stone exterior, island kitchen with pendant lights, ribbon style fireplace, framed lower level and much more."
That said, the two-storey home, which has 1,620 sq. ft., can be acquired for considerably less.
"If you're a family on a budget and are looking for more of a move-up home, you can get this home for about $345,000 without the extras," she said. "This is a home that's ideal for a small family because it's such an efficiently designed home."
Because The Santiago is relatively compact by today's oversized standards, the design has to be efficient. That efficiency is evident the moment you step inside. Unlike many of today's new home designs, the floor plan is semi open-concept, starting with a mid-sized foyer with a dining room to its left and powder room to its right.
While the dining room opens up the foyer, a wall neatly separates it from the kitchen, lending a more formal feel to the space. At the same time, a four-foot-wide entrance ensures the flow between the great room (kitchen and family room) is seamless.
"Everyone's different, but I like the fact the dining room is separated from the great room," said Mosher. "It's a good-sized, yet intimate space that's ideal for entertaining. It's also a bright space, thanks to three big windows on its rear wall. Carpeting also makes it a distinct space. The contrast between it and the laminate hardwoods in the foyer is very eye-catching."
Broadview's design team chose to go with portobello-stained laminates for two reasons, she added.
"They're not only beautiful due to their different, lighter tone, but they're also very durable. That's incredibly important for a young family, as regular hardwoods don't stand up to traffic as well as high-end laminates."
The ergononomic excellence exemplified in the foyer/dining room area extends into the great room. Several clever design tricks were used to make the area feel larger than it is.
First, a cut-out on the wall leading into the great room allows for a view of the family room, and for light emanating from a bank of three windows on the rear wall to flow into the foyer. Second, the two spaces (kitchen and family room) are perfectly proportioned.
"While the kitchen is a good size (10.6 feet by 14.4 feet), it feels even bigger because the island is just the perfect size at four feet by three feet," Mosher said. "It opens up the kitchen and is very functional. Light cabinets, taupe (laminate) countertops and a tan tile backsplash with circular details provide make for a different look that's a nice change from dark tones."
The family room feels larger than its listed square footage (15.7 feet by almost 14 feet) due in part to a cantilevered entertainment unit that saves space and offers style with its chocolate brown background, five-tiered storage/display tower and ribbon-style fireplace.
"It's an area that's ideal for entertaining. There's lots of room to spread out with company, and flow between it and the kitchen is excellent," she added.
The upper level is notable for two things: its excellent use of space and brightness.
The brightness comes from two large windows over the stairs; the ergonomic excellence is derived from a compact landing that frees up space in the three bedrooms, which are well-proportioned. Both secondary bedrooms are more than 10 feet by 10 feet.
Then, there's the master suite, which is pleasingly spacious at 12.1 feet by 14.2 feet.
"I think it's a serene, calming space due to its colour scheme (taupe walls with white baseboards, door trim, window trim and chic white/tan blinds and bronze curtains)," said Mosher. "Two vertical windows on the rear wall and an oversized transom window over the bed let in loads of light; a three-piece ensuite with corner shower, dark oak vanity and big walk-in closet provides style, and function. And the main bathroom is one of the nicest anywhere with all its space, light and beautiful finishes."
Thanks to its clever layout, The Santiago is an efficient design that delivers a pleasing combination of value, style and utility.
lewys@mts.net