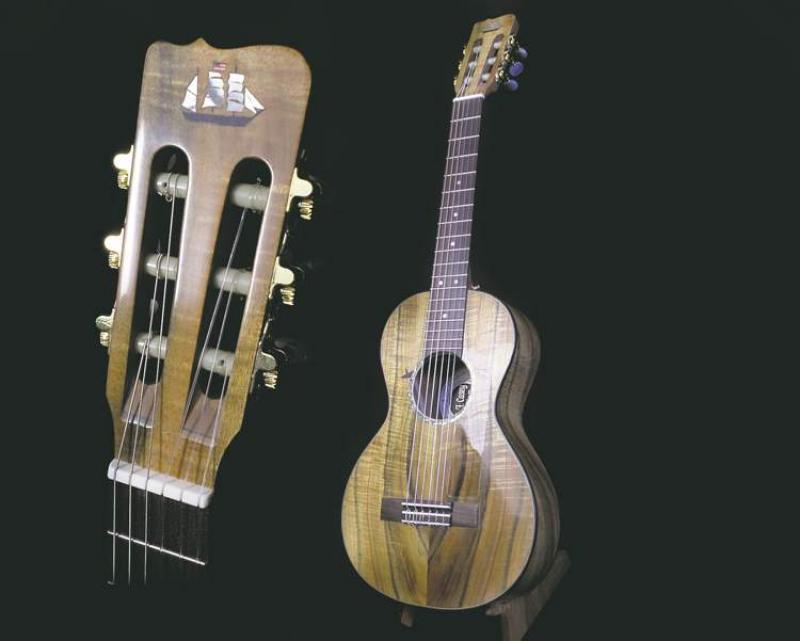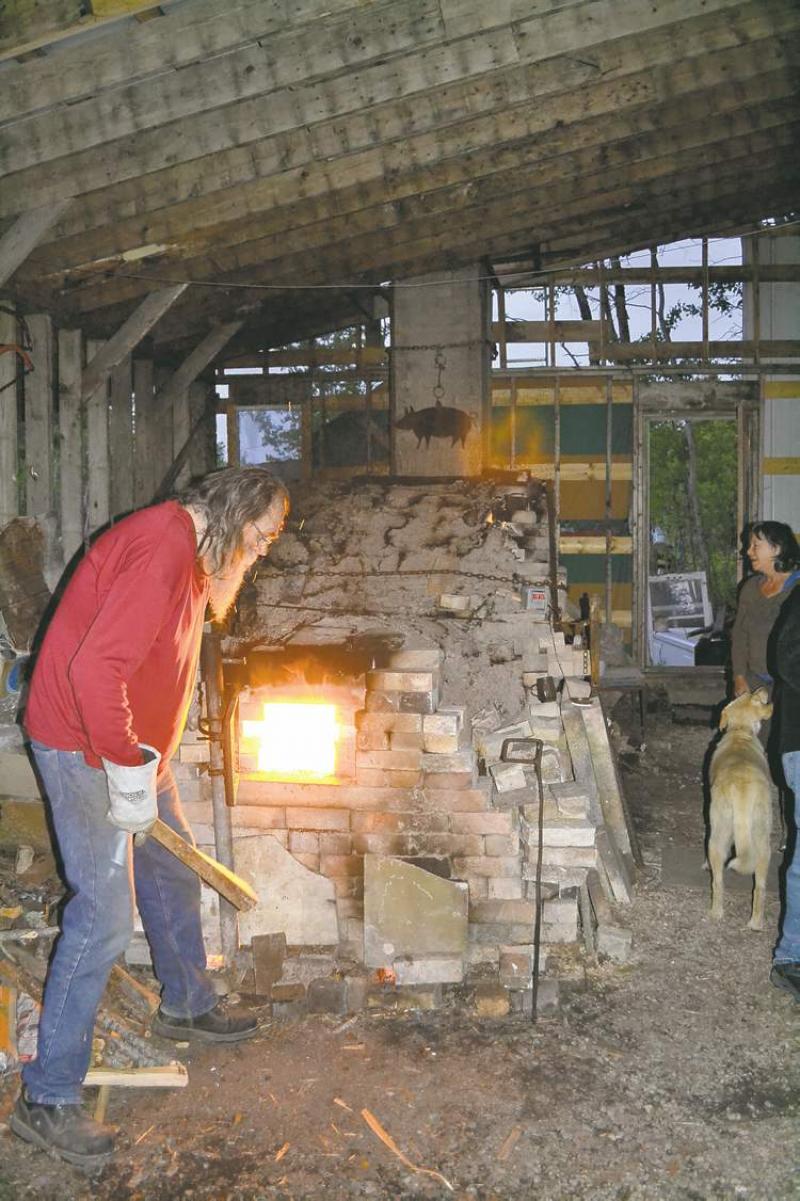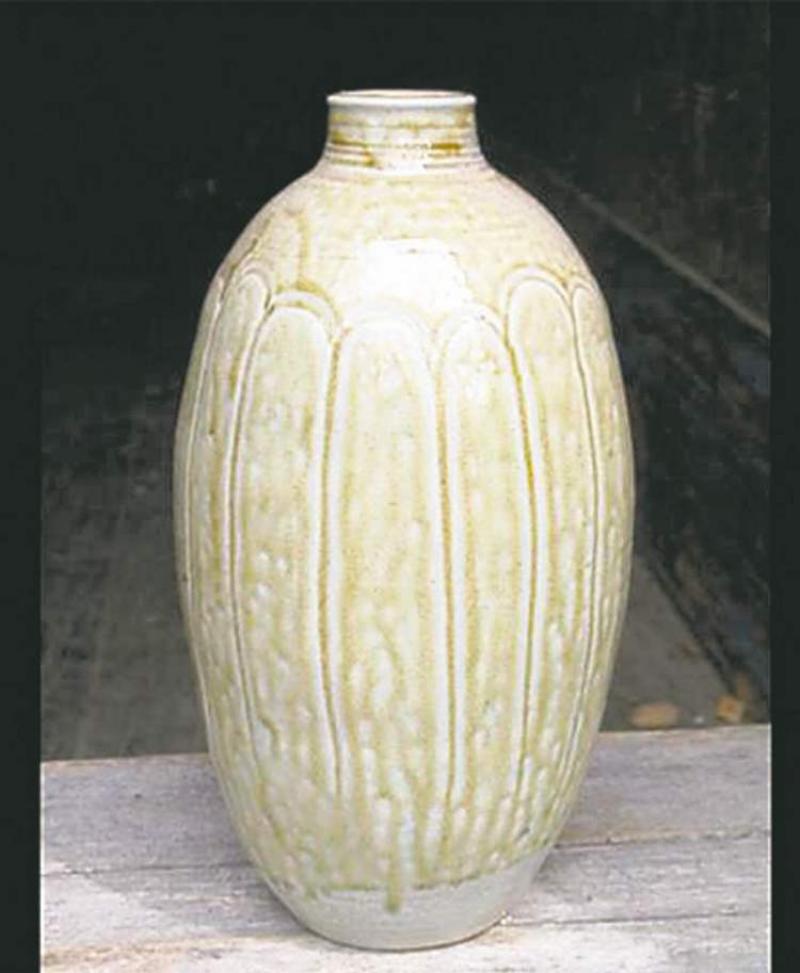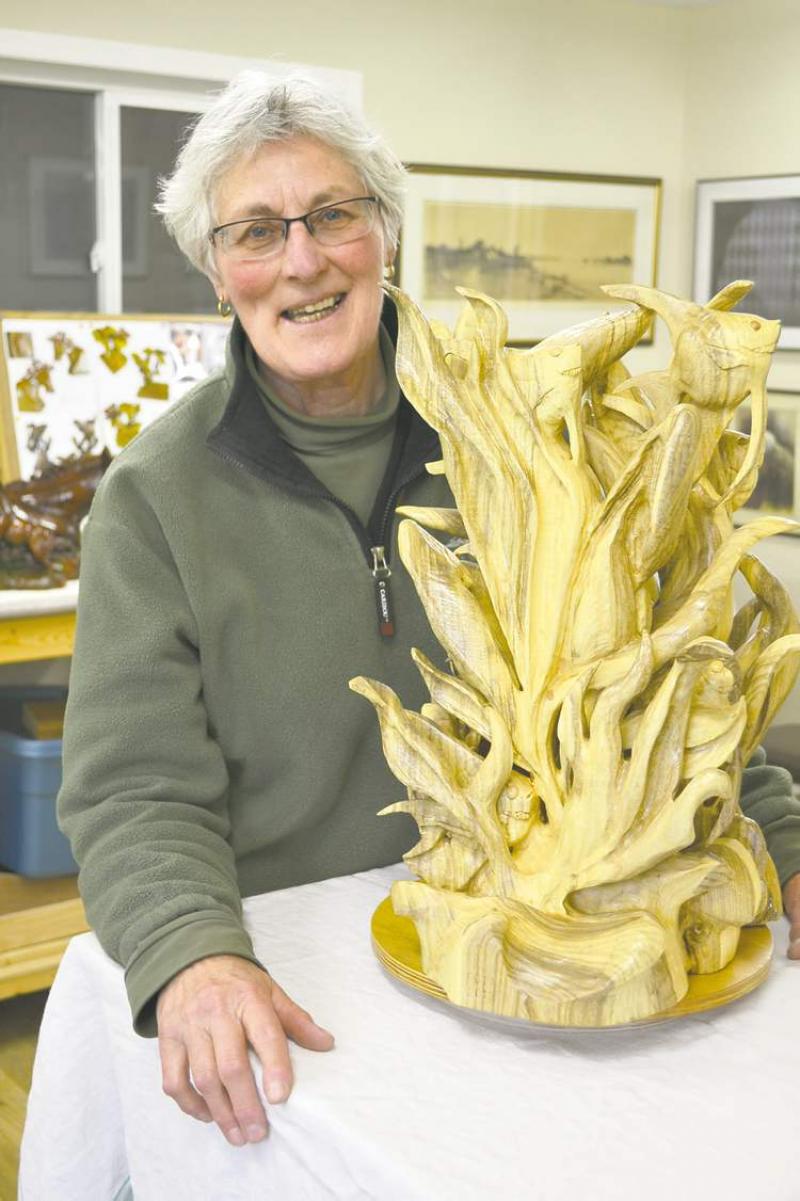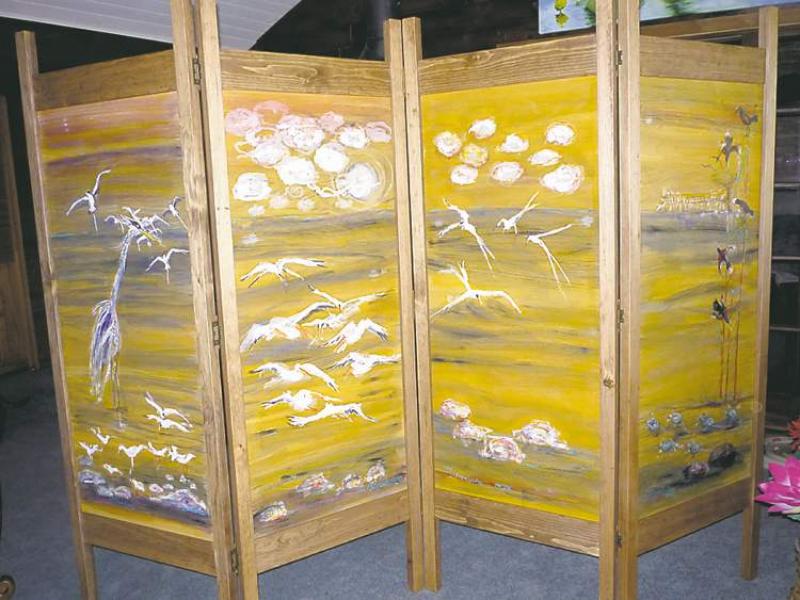 When a house is renovated, the room or rooms involved generally undergo a complete metamorphosis -- the old furniture and accessories are discarded in favour of new, but not necessarily remarkable, replacements.
For this reason, it surprises me that one-of-a-kind art is rarely included in renovation projects, especially considering Manitoba is home to a rich vein of visual artists.
Adding a singular, handmade piece to a renovated room is, to badly paraphrase Coleridge, like going to heaven, plucking a rare and beautiful flower, and returning with it in your hand. This is far better than coming home from a store with an avant-garde vase that, when examined closely, turns out to be the product of a not-to-be-named Asian country with a large population.
Helma Rogge Rehders has been a Manitoba artist for three decades and is known for her use of artists' acrylic paint on a variety of substrates including canvas, paper and recycled or found wood. She is enamoured of the lake and marsh landscape of Manitoba's Interlake; recurring images in her work are pelicans, herons, cormorants, cranes and wild geese that inhabit the area.
One of her recent pieces is a room divider commissioned by a client who required an eye-catching yet functional art piece that it could be folded or unfolded as required.
"The piece is comprised of four six-foot high panels of hardwood plywood, each framed by wood stiles and rails," Rehders said. "The stiles are hinged together so the piece can be folded or unfolded like a Chinese screen."
She said each panel features birds of the Interlake including blue herons, pelicans, Arctic terns and red-winged blackbirds.
"I'm very pleased with the outcome of this piece," she said, adding that she charges about $210 per panel, not including the cost of material, which can be plywood, cloth or any other suitable medium.
"People hire a woodworker to construct the hinged frames that hold the panels," she added.
Rehders also creates transparent window coverings of acrylic-painted fabric that add privacy to a room and, at the same time, allow light to enter as the material is transparent.
For $90 each, she sells detailed gicl©es (a digital technique of fine art printing) called Homage to Chagall and Homage to Renoir, lovely to behold and filled with humorous detail.
She sells her work at H. RogueRaiders Studio Gallery, located next to her Boundary Creek home in Winnipeg Beach. The work of three other artists is also represented by the gallery.
Evelin Richter is an artist who creates curious hand-built clay pieces that often incorporate both humour and a profound statement about life itself.
One such piece is titled Not Jane Eyre, a large sculpture comprised of a cylindrical body with Jane Eyre's face and an open book perched on top of the writer's head. One page of the book is in the process of being turned.
"There are typed letters on her body that suggest the books she has already written, but the pages of the book on her head are blank, indicating she is moving on to a new stage in her life," Richter said. "The partly turned page implies she is about to write a new story, but, since it is blank and nothing has yet been written, she is not Jane Eyre. She is a person with a blank slate about to be filled with new thoughts from her creative imagination."
Richter's sculptures start at about $1,200, and she's happy to accept commission work. A graduate of the University of Manitoba's School of Fine Art, she also creates small figurines that reflect her sense of play and exploration of the curious, as well as thrown stoneware and multimedia assemblages that are very reasonably priced.
Fred Casey is a master luthier and classically trained guitar player who studied at the Conservatorio Nacional de Musica in Mexico from 1970 to 1974. Several years after graduating, he learned the art of stringed instrument-building under the supervision of master luthier Bozo Podunavac and others.
Each of his instruments is a functional work of art capable, as designers say, of adding a wow factor to any room without a string being plucked. Indeed, one of his travel guitars was recently added to Puerto Rico's Tiple museum's collection of small stringed instruments.
Though most of his instruments are sold to guitar aficionados throughout the world, Casey has a sense of humour and will sometimes create a whimsical instrument. One example is his Paddlelele, a beautiful tenor instrument built from a child's canoe paddle, perfect for canoodling on a moonlit night.
At this June's Wave Tour of Lake Winnipeg Artists, he will exhibit a ukulele constructed of reclaimed barn wood. Titled From Under the Snow, this piece of functional art will be priced at $800.
Janet Cruse Thompson is a woodcarver who puts a great deal of thought into each of her sculptures, underscoring the natural balance that not only exists in nature but is necessary for life forms to evolve.
"I'm a firm believer in Darwin's theory of the survival of the fittest and you'll find that theme in most of my art," she said.
Thompson has received numerous awards for her unique art, which has been sold throughout the world. One of her recent works, Camouflage, features nine angelfish hidden among a lush growth of seaweed. Hiding in a hole at the bottom of the piece is an eel, a natural predator of the fish.
"My husband is an avid fisherman and hunter," Thompson said. "Many people find these cruel sports because they involve the taking of life. This got me thinking about how animals, man included, interrelate in the grand scheme we call nature."
She created Gone Fishing, a wood sculpture featuring two bass, one caught on a fisherman's lure being hauled to the water's surface, the other in the process of feeding on a smaller fish.
"I think this piece succeeds as visual art and, at the time, makes a point about how the role of hunter and prey is constantly reversed in the natural environment."
Thompson's sculptures are carved out of laminated blocks of wood including magnolia, hackberry (related to elm), black walnut, cherry and others. Her prices are a bargain at $400 to $500 for a large carving that would anchor the centre of a large living area.
While open to commission work, she has one caveat: "People can approach me with an idea, but I have to have some control of the design. If I'm not allowed that artistic freedom, I will refuse to do a commission."
Kirk Creed has been part of Manitoba's art community for 43 years and is an original member of Mostly Stoneware, an iconic Winnipeg pottery studio that underwent several incarnations during its lifetime.
About 30 years ago, Creed said he began experimenting with wood-fired kilns (until then he used propane) after moving out of Winnipeg to property near Woodlands, where he established a sustainable woodlot.
Today, he lives close to Gimli on 33 hectares of mixed hardwood and softwood trees that he selectively harvests to heat his home, workshop and "Volkswagen-sized" kiln, which takes 24 hours to fire.
Creed said wood-firing creates a unique look to pottery because ash "flying around in the kiln adheres to the white-hot surfaces of the pots, fusing with them to form a unique glaze."
"It's a look that is faked in some art pottery, but the difference between a faked piece and an actual wood-fired pot is easy to discern when two pieces are placed side by side."
Creed's distinctive vases and pots sell for $100 to $150, depending on the size and intricacy of the glazing. He also makes one-of-a-kind mugs for about $25, popular with tea and coffee drinkers who want to own a functional piece of art.
Creed is represented in Winnipeg by the Winnipeg Art Gallery Shop, and will be participating in the Wave Interlake Artists' Studio Tour, June 8 and 9, as will all the artists mentioned here. Detailed information about the tour is available at 204-389-4083 or www.watchthewave.ca.
Remember, art is timeless. Expensive, mass-produced accessories are fodder for landfills.