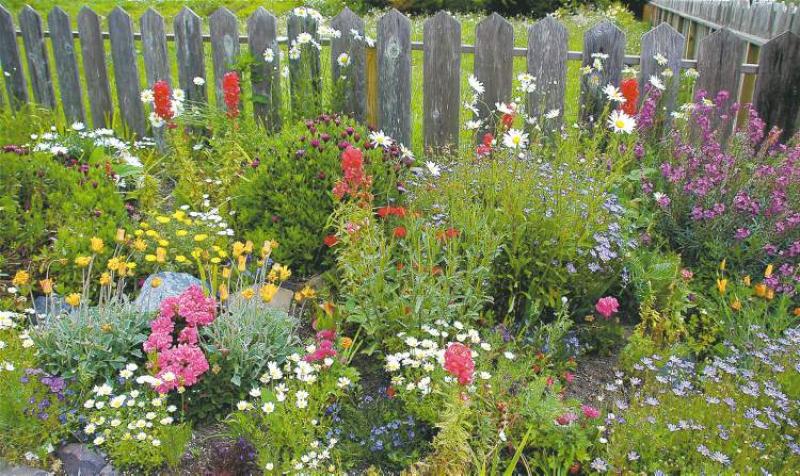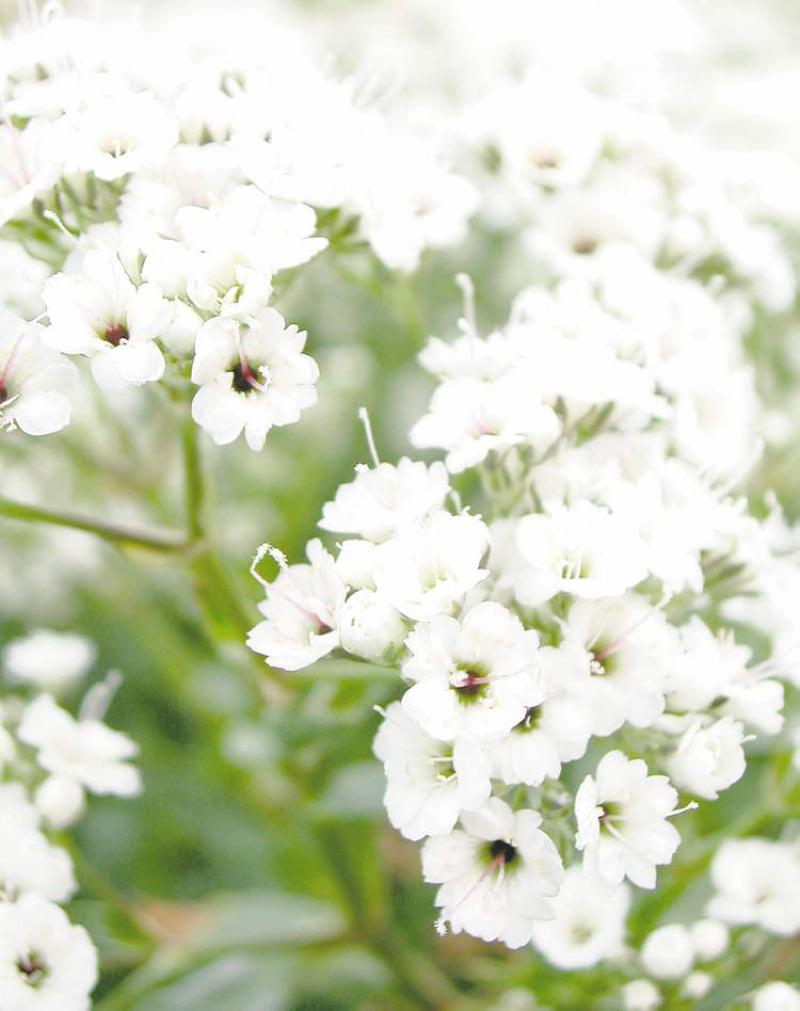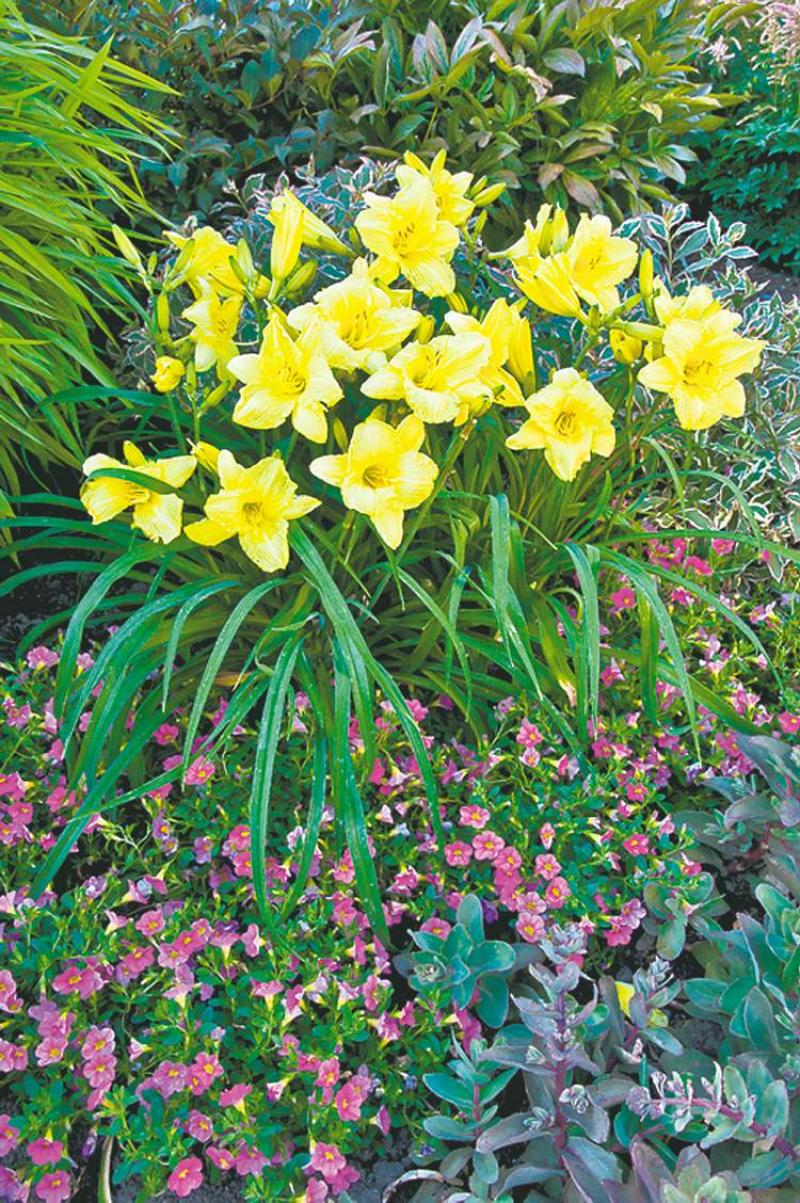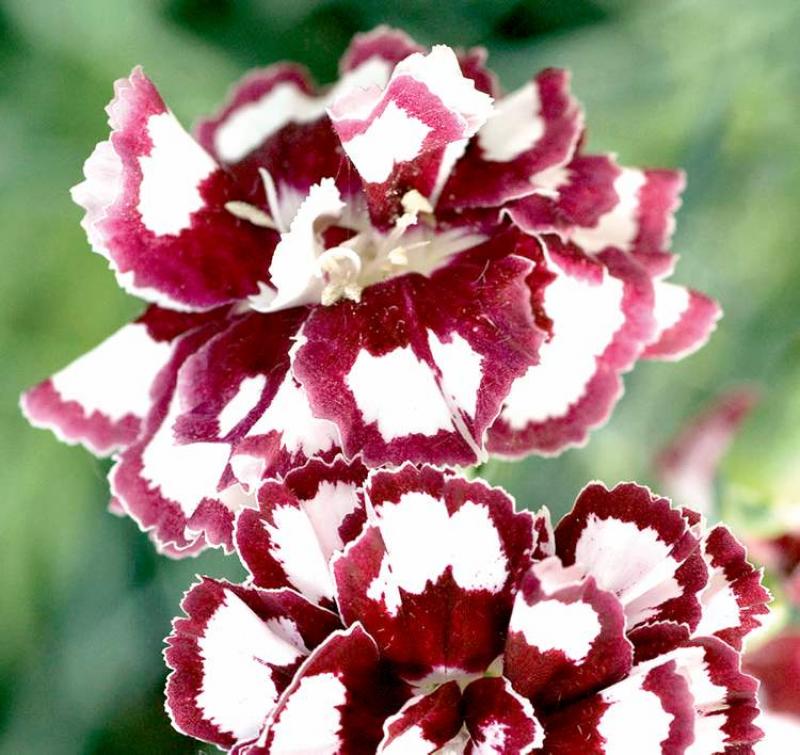 What does it take to look your best? A long sleep under a warm blanket? A slow and gentle start before the real work begins?
That's the right formula for perennials, too. If you invested in perennials last year, then you are likely enjoying a great return -- the survival rate this year has been one of the best in recent memory.
Instead of a quick and hurried spring, which many of us may have anticipated, we are enjoying a good window of opportunity to not only admire the comeback of last year's garden but to also move plants around if needed and to assess and decide what else we might like to plant. There is always room for one more, even if it means pulling out an underperforming plant that just isn't a good fit for the garden.
The number of choices at local garden centres can seem both intoxicating and confusing. While a prepared plant list can be helpful (easily tossed at the first temptation), it's most important to remember the size and type of space you have available -- protected or exposed, sun or shade, dry or moist. Since perennials, unlike annuals, must survive the winter, check the plant tag for average minimum temperature -- if it's less than -30 C, mulching in fall will be required for winter protection. Anything hardy to only -25 C will stand a better chance of survival in another climate.
There are plenty of hardy plants to choose from and some of this season's richly coloured new selections are breathtaking, many of them improvements on earlier varieties.
Shady offerings include the 2013 perennial plant of the year, variegated Solomon's seal (polygonatum). Suitable for dry shade or part-shade areas, this classic underused perennial adapts well to the more challenging parts of the garden. Spreading by rhizomes, one plant soon multiplies, producing unique, almost L-shaped thick stems with small, delicately fragrant bell-shaped flowers dangling in a row. Quite striking when growing en masse in a shady nook.
Good things come in smaller packages. Both bottle rocket golden-ray ligularia (20 inches) and little rocket ligularia (36 inches) are shorter hybrids compared to the rocket ligularia, which can grow to six feet. Although moist shade is preferred, ligularia's large, rich green serrated leaves and substantial, bright yellow flower spikes in mid-summer will break up the monotony of a traditional shade garden planted with hostas.
Full, sunny exposure can sometimes represent the greatest challenge once summer heats up. Two new dwarf varieties, Peek-a-Blue Russian Sage and Little Spire Russian Sage are extremely heat- and drought-tolerant. Featuring summer long lavender-blue blooms on shorter silvery stems, these compact versions do not exceed 28 inches. Pair with the taller variety 'Filigran' (Perennial Plant of the Year 1995) for a lacy effect both at the front and back of the perennial border. Well-drained soil is essential.
Gypsophila, or baby's breath, is making a popular comeback in wedding bouquets. Why not grow your own? The airy quality of its delicate blooms floats like a cloud among neighbouring plants. Festival star, new for 2013, boasts long-lasting sprays of pure white flowers. An excellent drought-tolerant filler for a perennial bed, it also makes a beautiful cut flower for both fresh and dried arrangements.
Dress up the bare soil at the front of your border with a blanket of flowering dianthus. With petals that appear to have been cut with pinking shears together with a cushion habit and blue-green evergreen foliage, dianthus is a full-sun perennial favourite.
New for 2013: Fruit Punch Coconut Punch Pinks. Sounds delicious and promises double blossoms with a hint of fragrance. Deep red colour with white markings changes during the season to a wine coloured ring with large white flecks. Shear this pest-free perennial after flowering and divide every three years.
Delphiniums continue to enjoy a resurgence in popularity with the New Millenium Series. Taller but stronger stems require less staking, a bonus in our windy climate. Add rich mulberry to soft dusty pink tones to your garden with Blushing Brides Delphinium. Bred in New Zealand for improved heat tolerance, the flowers are mostly double with a brown and white bee.
A gardener can never go wrong with daylilies. Pest- and trouble-free with blooms from June to Fall, two or three daylilies can soon fill a border with its divisions alone. There is an endless selection of Hemerocallis cultivars but this year's new offering, 'Going Bananas' looks outstanding with four-inch canary-yellow flowers in quantities of 10 to 15 buds per scape.
The use of the colour blue in the garden can be used to great effect by drawing our eye to the horizon and increasing an illusion of space. Baptisia australis 'Blue Wild Indigo' was the perennial plant of the year in 2010. The new Decadence series offers an improved, compact selection that grows to only 2-1/2 ft. by 2 ft.
Blueberry Sundae Baptisia sounds mighty good with vibrant blue flowers. Or try Dutch Chocolate (velvety chocolate purple blooms) or Lemon Meringue. All varieties feature blue-green leaves and characteristically interesting seed pods in the fall.
Peonies, of course, provide some of the most luscious displays with their voluptuous blooms.
Owen Vanstone, from Vanstone Nurseries, Portage la Prairie, encourages gardeners to take a closer look at the Itoh Peony.
Hardy to zone 3 with sturdy stems (no staking required), their vivid colours provide maximum impact with more than 50 blooms in a single season. 'Singing in the Rain' is especially beautiful. Its semi double flowers shine in yellow suffused with pink, creating an orange-coloured effect.
Penstemon is another underused perennial. Husker Red Penstemon was the Perennial Plant of the Year in 1996. Also known as Beard-Tongue, this plant is exceptionally hardy and the upright stem habit emerging from a mound of leaves that start out beet-red before changing to green makes it an excellent accent plant.
Dark Towers Beard-Tongue is a new introduction that retains the dark red foliage throughout the season and combined with the late-blooming semi-double pale pink flowers that cover the plant, this is one to consider for extending the season's blooms.
Marci Bomford, co-owner of Patmore Nurseries in Brandon, specializes in perennials. Patmore has just opened its new 2000 sq.ft. perennial house, igniting a lot of interest with local gardeners.
"Succulents are huge this year -- we can't keep them on the shelf," Bomford said.
With varieties in the hundreds and an ever-growing demand for low-maintenance plants, your only difficulty may be in deciding which one to plant. Autumn Joy Stonecrop took gardeners by storm years ago, and a new dwarf version, Elsie's Gold Stonecrop, has blooms that start out soft pink and then mature to deep magenta. The foliage is silvery green with yellow margins that become creamy white later in the summer. This one deserves to be planted in groups of three or five or more in a sunny border.
While new introductions are always intriguing, take a second look at some of the traditional favourites that your garden might be missing. Brunnera macrophylla (Siberian Bugloss) is simply outstanding. At just 12 inches in both height and width, masses of tiny baby blue flowers float above huge, rough textured, heart-shaped leaves.
Pair with Eroica Bergenia or Winter Glow Bergenia for an unbeatable spring display in a part-shade location. The leathery, evergreen leaves with splotches of burgundy red colour look handsome in their somewhat ragged glory, reminiscent of the majestic elephant's ears with torn edges. Rising above, though, on straight tall rhubarb-like stems, are fantastic displays of deep pink blooms.
Both these plants are traffic-stoppers when they are in full bloom and will carry you through a cool and windy spring until the warm summer's blooms finally make their appearance.
Got rabbits and deer? With perennials growing on eight acres, Bomford is trying Skoot, a non-toxic but foul-tasting repellent. Just in case that doesn't work, she also employs scarecrows and a motion-detecting sprinkler. One gardener I talked to is putting out bird seed for the rabbits and another feeds them Honeycombe cereal. To paraphrase Star Trek's Mr. Spock, may your perennials live long and prosper.
Colleen.Zacharias@gardensmanitoba.com