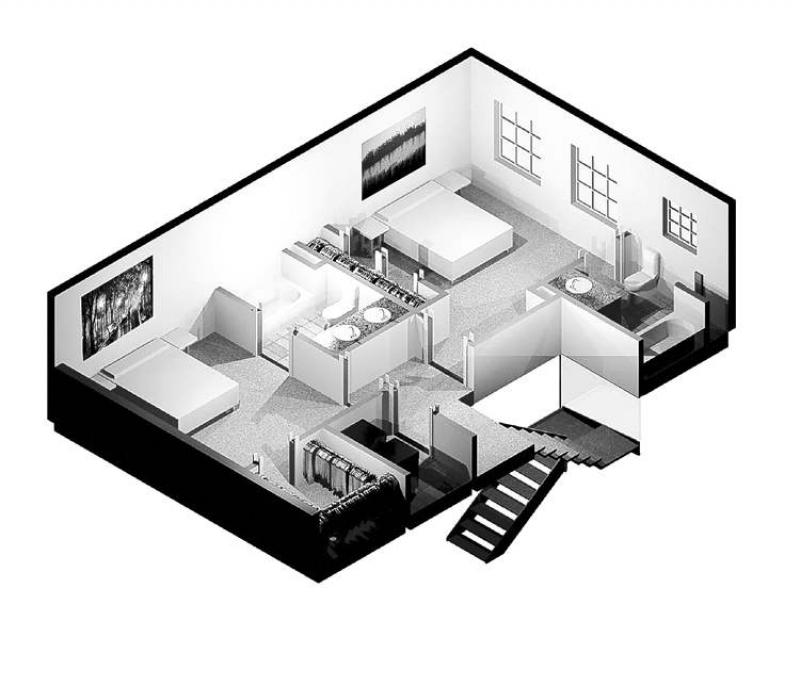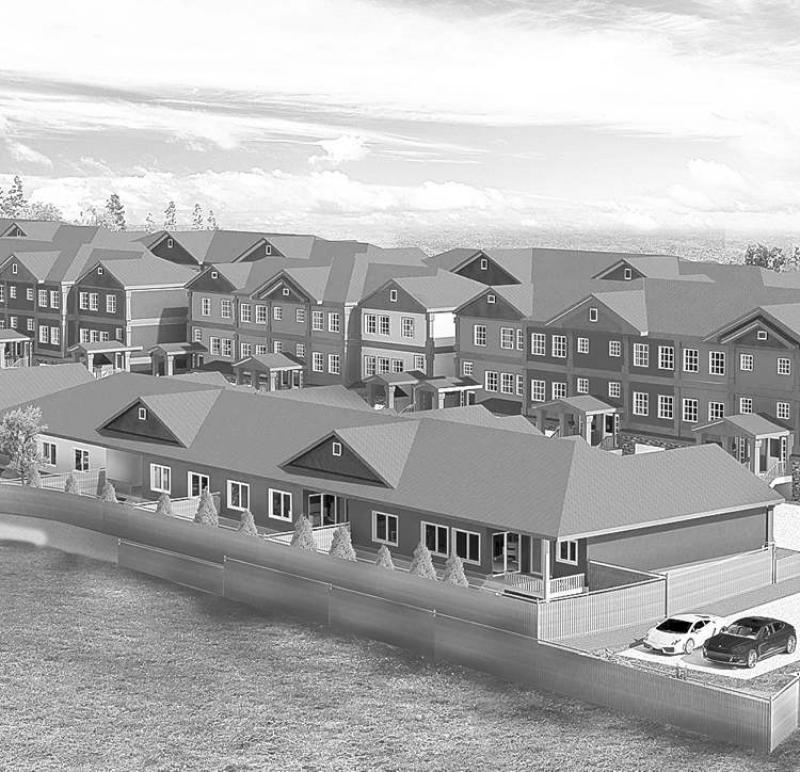 For the longest time, Karma Property Management's Marc Kipnes and Myles Kraut wanted to do a luxury condominium project in the Waverley West area.
Problem was, they weren't able to find a suitable piece of land.
Until now, that is.
"It took a lot of patience, but we recently acquired a gorgeous piece of property in South Pointe," Kipnes said. "A K-8 school was supposed to go there, but when the school decided they wanted a larger piece of land to build on, we jumped on this one.
"We're really excited. It's next to a hill in a beautiful area that features a water view, city park and walkways. You'll be able to enjoy the same views and amenities nearby million-dollar homes have, but for substantially less."
Kipnes said a total of 72 units will be built on the Hillside Condominiums site -- 56 townhomes and 16 bungalows. Townhomes will have either three or four bedrooms and three-and-a-half baths, while bungalows will have three bedrooms and a full basement.
Square footage in both units will also be exceedingly generous, Kraut said.
"Bungalows will range in size from 1,413 sq. ft. to 1,604 sq. ft., while townhomes will start at 1,844 sq. ft. and top out at 1,989 sq. ft.," he said. "Units will have either single or double garages, as well as full driveways. Space will never be an issue, whether you choose a townhome or a bungalow. Some unique features will also make the units quite luxurious."
One of those features will be something rarely seen in townhome condominiums -- a walkout main level.
"There will also be a deck off the main level, placed in a prime spot to offer a great view of the magnificent surroundings," Kipnes said. "You can entertain guests overlooking the park and water and even head out for an after-dinner walk on one of the pathways. The setting is going to be amazing."
Karma's design team went to great lengths to create an interior ambience that matches the spectacular setting, Kraut said.
"I think these units are going to feature our best floor plans yet. We make a point of talking to customers from previous projects (The Mosaic, Annex, Centennial Park and Okolita Park, among them) to find out what's important to them in terms of features that make a unit liveable.
"Units will have open-concept floor plans with nine-foot ceilings and large (tri-pane) windows. They will flow exceptionally well, be bright and will have user-friendly features such as main-floor laundry rooms."
High-end finishes will also come standard in each unit, he added.
"All units will come with a finishing package that doesn't require upgrading -- buyers will get engineered hardwood floors, CaesarStone or granite countertops, a porcelain-tile floor in both the foyer and bathrooms, maple shaker cabinets and stainless-steel appliances. We've even included window coverings.
"There won't be any upsells whatsoever. Not only that, but all buyers will get one hour free with an interior designer to pick their colours and finishes to fully customize their home."
Most importantly, Kraut said, buyers will be getting condominiums that feel like a single-family homes, not apartments.
"With features like full driveways, attached garages, basements (in the bungalows) and stone and stucco finishes, you'll be moving into a true home," he said. "Even the third bedrooms in units will be big, at a minimum 10 feet by 10 feet. We've done our best to think of everything that will make these units feel like a house, only you won't have to do any maintenance."
The luxury condominiums also figure to be affordable, with prices starting at the low-$300,000 mark. Meanwhile, condominium fees will start at the low-$200 mark and buyers who purchase during today's grand opening will receive a three-per-cent discount. There will also be an on-site presentation centre where people can get a first-hand view of unit layouts and finishes.
"We're very excited about this development," Kipnes said. "The units are going to be in a beautiful area that will, in time, be walking distance to schools, stores and services as the area grows. Best of all, each unit is going to be a true home with its space, style and user-friendly design."
To find out more about Hillside Condominiums, visit www.karmaproperties.ca or call 204.415-5712.
lewys@mts.net