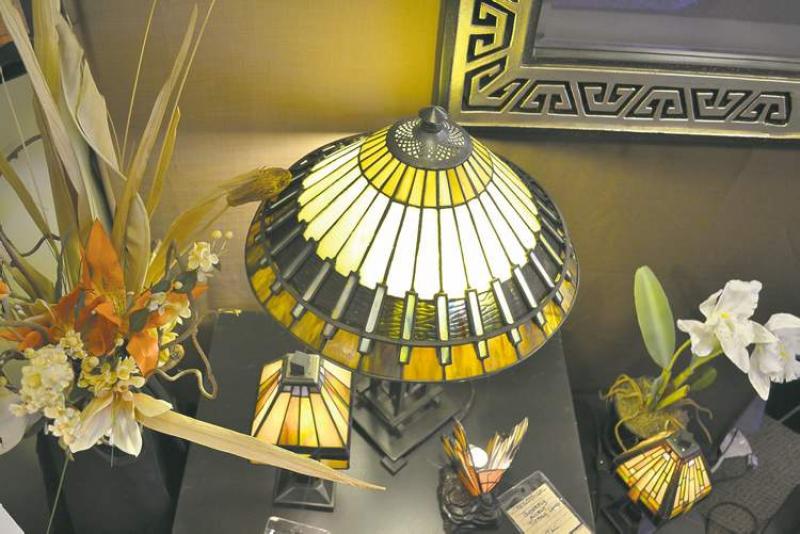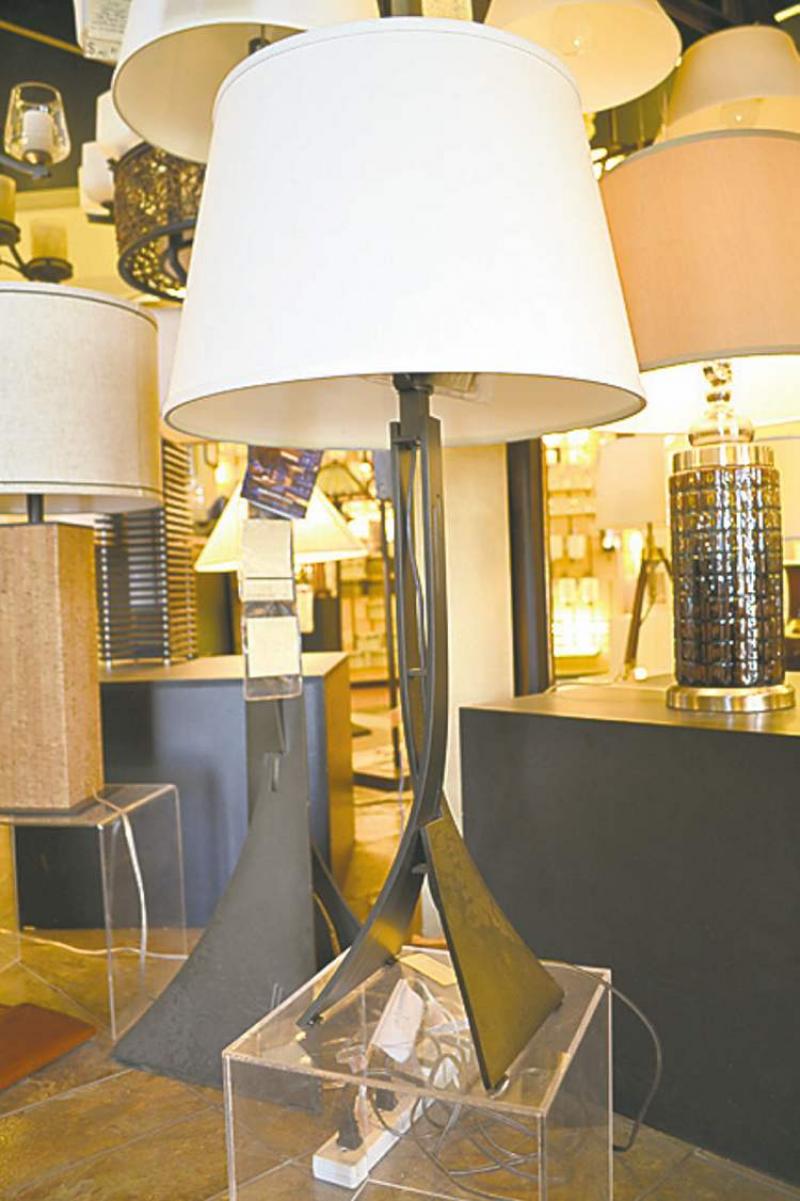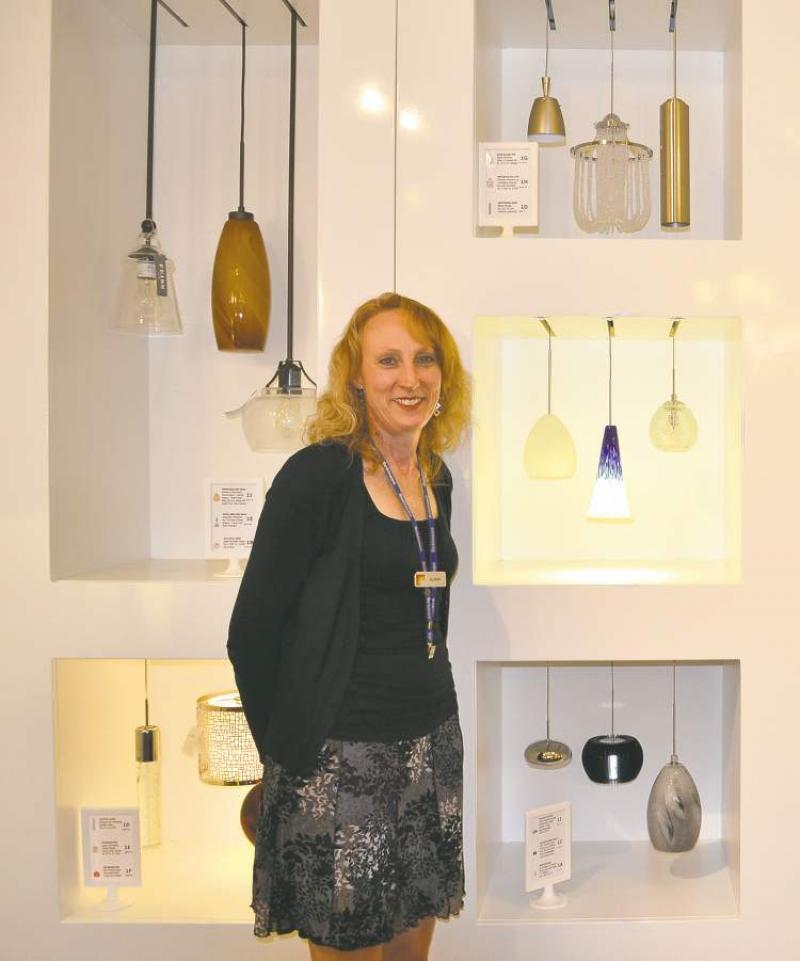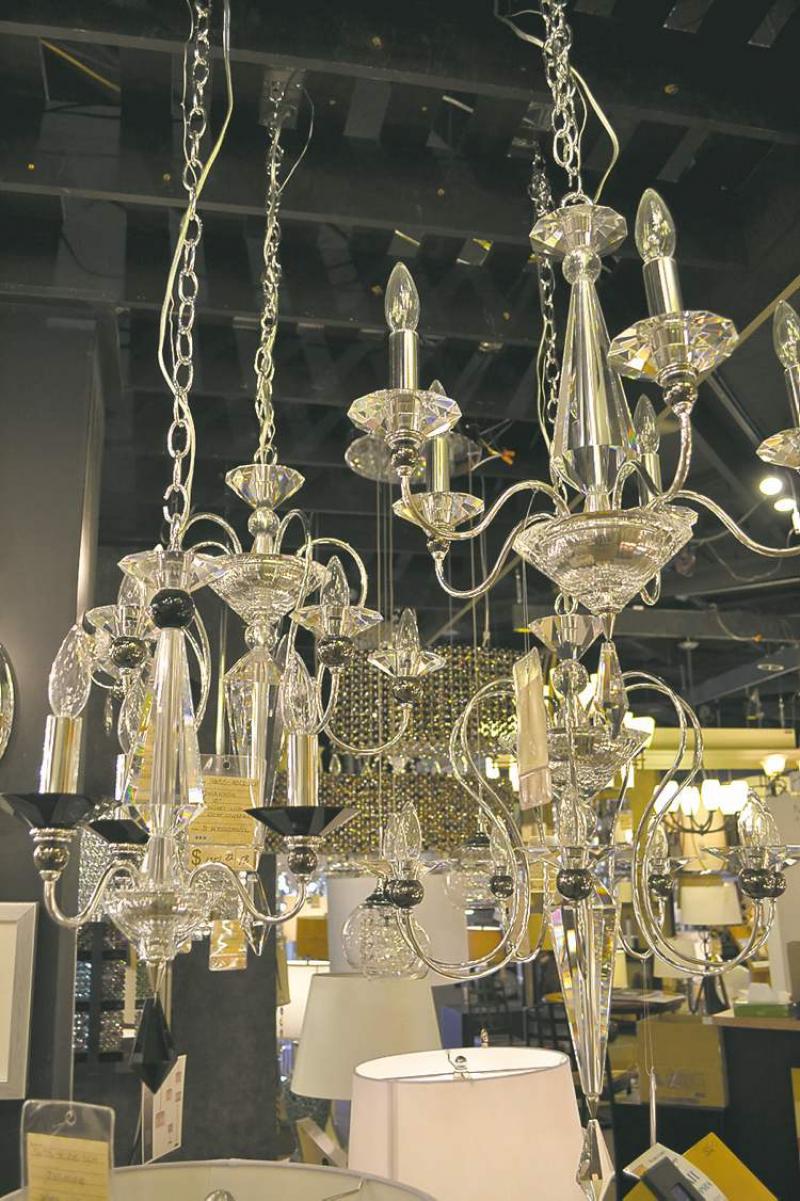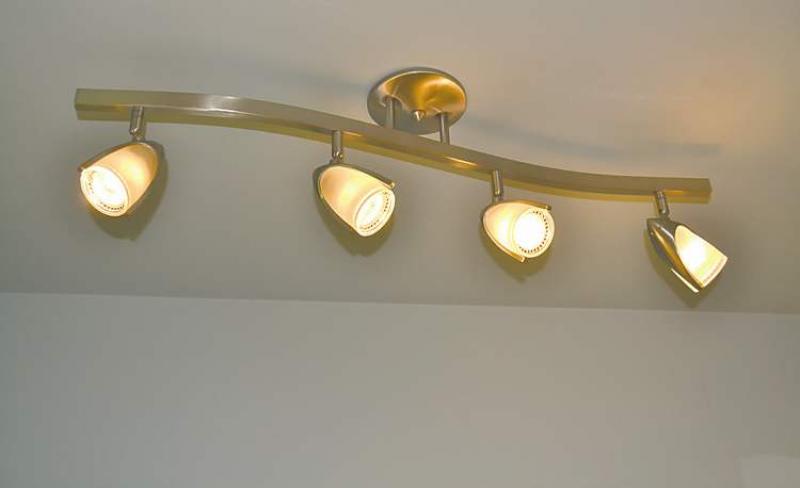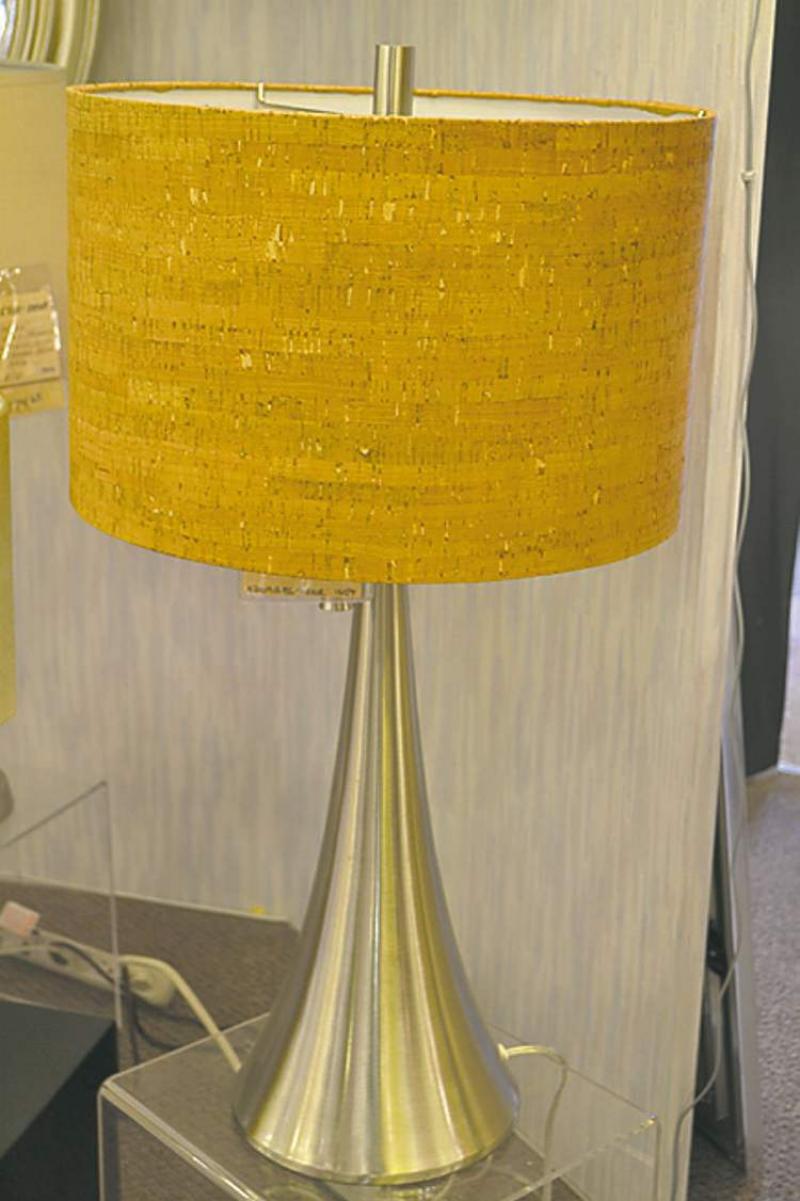 I'm not paranoid, but there's something about pot lights that make me edgy. If I'm in a room lit by a whole constellation of these eyeballs-in-the-sky, I get the feeling the mind police are watching from on high, or perhaps HAL, the treacherous computer of 2001: A Space Odyssey is spying on me, plotting something really mean.
I'm not paranoid, as I mentioned, so the only knock I have on pot lights is when the host of a party decides to show off his sky-balls by flicking the dimmer switch repeatedly from full bright to ambient muted, an unnerving phenomenon similar to hearing "don't take the orange blossom acid, man; it's a bummer," just after you've tried it.
Pot lights are the most popular form of home lighting in Manitoba.
Robinson Lighting Ltd. has an entire room devoted to recessed lights, available in four-, five- and six-inch diameters, including a variety of trims and light sources.
Alison Demare, who has a degree in interior design, is the branch manager of the iconic Winnipeg store, located in St. James.
"We offer recessed lighting in LED, halogen, incandescent or compact fluorescent systems. Our recessed-lighting showroom is a great way for us to educate customers on how the different types of illumination will look in their homes."
There are a lot of options when installing recessed lighting such as energy efficiency, amount of glare, how much light is comfortable for a client and contractors' suggestions, said Demare, adding each system requires its own type of dimmer switch, and, in some cases, a driver to reduce voltage.
"You can design a beautiful interior but if you don't light it properly, it can be a real disappointment," she said.
For people looking for energy-efficient lighting, Demare said LED pot lights are a good choice.
"They save about 85 per cent in electricity usage compared with halogen or incandescent bulbs, generate more light and much less heat, will last up to 50,000 hours compared with 5,000 for halogen bulbs and are much more shock-resistant than incandescent or fluorescent lights," she said.
LEDs have come down significantly in price and the blue tinge associated with them has been eliminated, giving them a warm hue similar to incandescent light.
A knock on LEDs is that there can be colour differences between bulbs; however, higher-end manufacturers have eliminated this problem by testing batches of LEDs for colour consistency before they leave the factory, she said, adding ongoing research has improved the overall quality of LEDs considerably and will continue to lower prices. (At present, a replacement LED pot light costs from $45 to $65, depending on wattage and physical size.)
Demare warns against purchasing cheap LED products manufactured by "fly-by-nighters who may not be in business when parts need to be replaced."
"We buy from reputable businesses that guarantee their lighting systems for many years. That way we know they'll be manufacturing replacement parts well into the future," said Demare.
A recent innovation is LED tape, an adhesive-backed ribbon with LEDs spaced along the surface that can be stuck to a wall or other surface as accent or night-lighting.
"The tape sells for about $50 per foot, and is also available in a strip that changes colour every few seconds," she said.
Though still available, incandescent recessed lighting is losing ground to halogen systems because the latter can save up to 30 per cent on energy bills -- if a high-quality bulb such as the MR16 with a life expectancy of 5,000 hours is used. (About $.5.50 each. Avoid the GU10, about $3.50 each at big-box outlets.)
Incandescent pot lights are a little cheaper to install, but in the long term higher hydro bills have made this form of lighting less attractive to consumers, says Demare, adding there are conversion kits available to switch from incandescent or halogen to LED.
Twisty, compact fluorescent bulbs can be used in place of incandescent bulbs; however, they are slow to illuminate, don't live up to lifetime claims and contain mercury, a disposable hazard.
Demare said straight track and bendable-track lighting are popular in renovations where there is limited access to the interiors of ceilings, or it would be costly to move or install an electric outlet.
The advantage is track lights can be adjusted to illuminate specific areas of a room, they are less expensive to install than pots (especially in a renovation) and the fixtures can add a visual spark to an area, said Demare, adding drop lights over kitchen islands are often attached to tracks.
Robinson Lighting has a lovely selection of drop lights, displayed in a cubicle showcase to highlight different styles and manufacturers.
It also has a staggering selection of lighting from traditional chandeliers and Tiffany lamps to transitional favourites, as well as contemporary floor and table lamps that include hand-forged bases and avant-garde shades.
"It's an exciting time to be in the lighting business because technology is continually improving and expanding the products available," said Demare, adding an online catalogue is available from which products can be ordered.
General manager Tina Onsowich of Dynasty Bathrooms said her company offers a selection of pot lights for shower stalls, an area in which glare-reduction is important for physical safety and visual comfort.
"We also sell a mid- to high-end selection of bathroom wall, pendant and track lighting that represents traditional, transitional and contemporary fixtures," she said. As the company is also in the bathroom- and kitchen-renovation business, its salespeople are knowledgeable about what kind of lighting is most appropriate to bring out the best features in a remodelled area, said Onsowich, adding a designer is available through the store, as well as an estimator who will visit a client's home for an hourly fee.
Urban Barn has a variety of contemporary incandescent table, floor and pendant lamps priced from about $40 to $400, said Ellice store manager Jennifer Manson.
A popular series of table glow lights ($40 each) feature an Eiffel Tower lamp, a Cranium lamp (human head) and a Gami lamp, designed to look like a piece of folded origami paper.
Trendy floor lights such as the Cinema Lamp ($249) include a tri-pod base, an adjustable height post and a cylindrical shade that swivels to allow directional lighting for reading or illuminating a special piece of art.
A Liza Pendant Lamp available with a black or white shade can be hard-wired into a ceiling and sells for $399, Manson said.
"All our products are contemporary and priced to appeal to a large demographic, including students, young families and older people who attracted to modern design," she said, adding non-stock items can be ordered and will arrive within two weeks.
Urban Barn has three stores in the city located at Ellice, Kenaston and Regent, as well as an online catalogue with pictures and prices of lighting and related products at www.urbanbarn.com/products/accents/lighting.
Super-Lite Lighting located on Waverley Street is the largest lighting store in Manitoba, according to its website.
It sells traditional and modern products manufactured by more than 100 of the most respected companies in the illumination business including Artcraft, DVI, Eureka, Europhase, Kichler, Glow, Landmark, Robert Abbey and Stonegate, to name a few.
The massive, multi-thousand-square-foot store is intimidating because of the overwhelming collection of lamps, chandeliers, drop lights, track lights and recessed fixtures.
There are some good buys within this labyrinth of illumination, but be prepared to spend time locating them.
The Winnipeg-owned and operated company was launched in 1950 from the garage of David Cowel, a lighting aficionado who hand-built many of the first fixtures he sold.
The company offers design and renovation advice to ensure clients get the look they want, the company's website says.