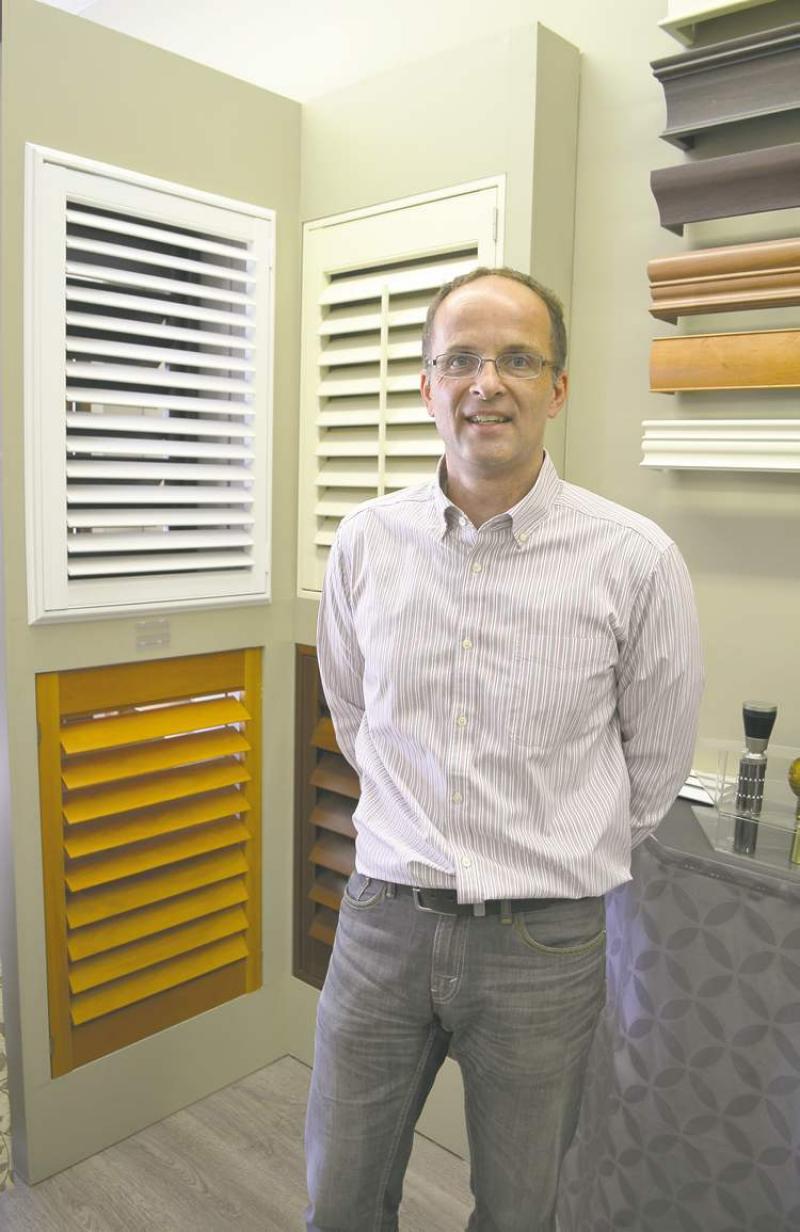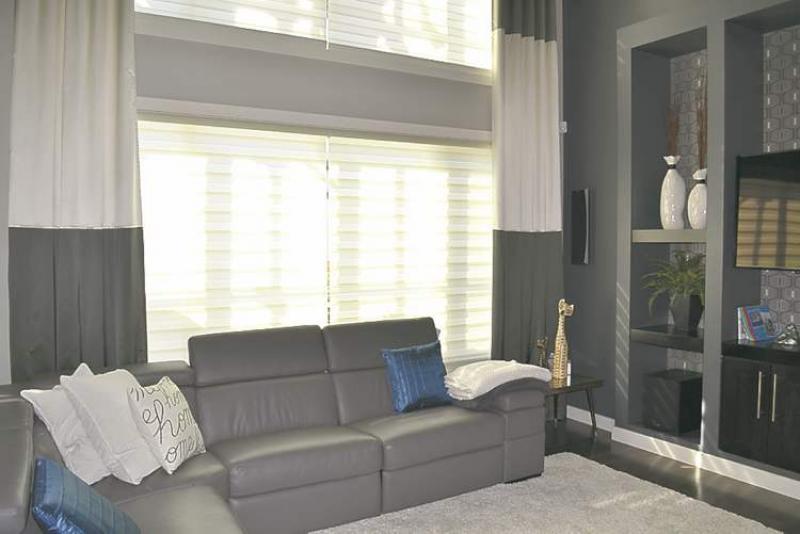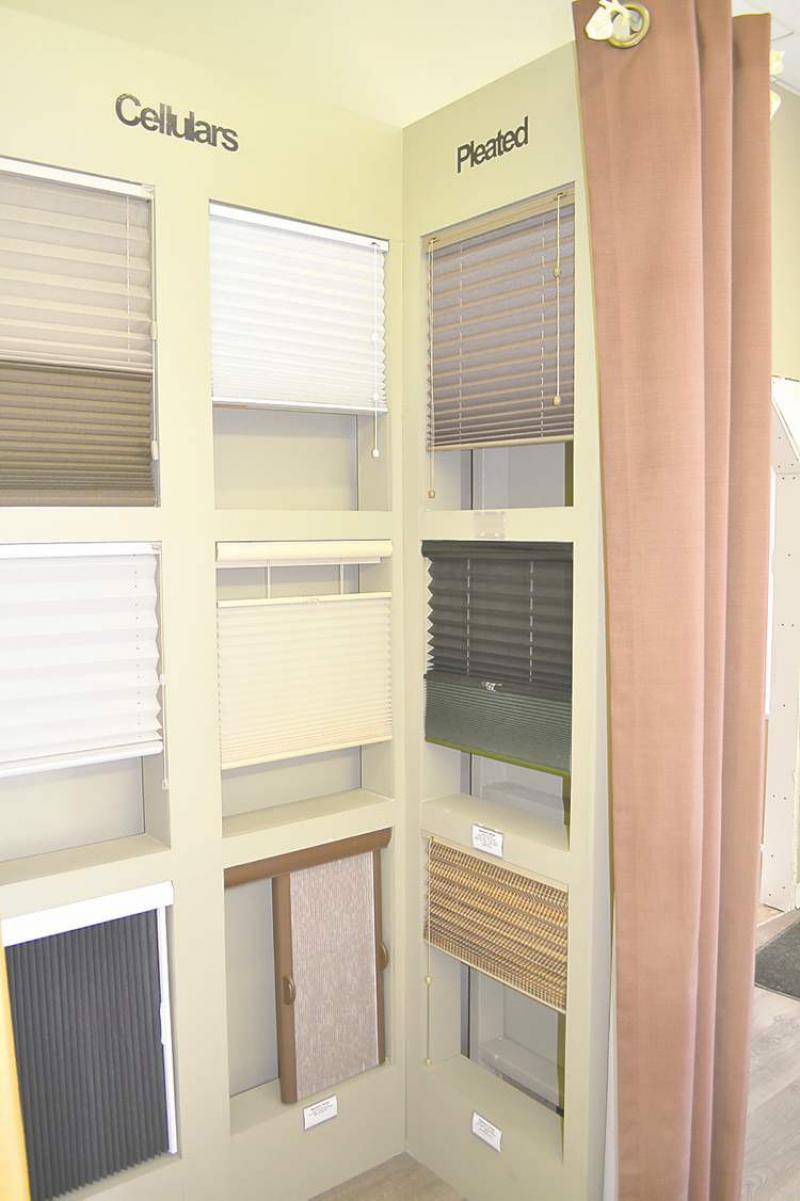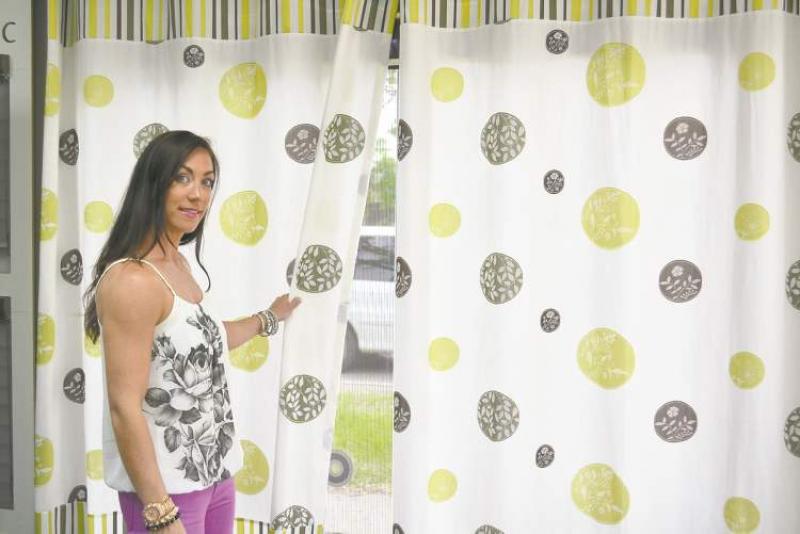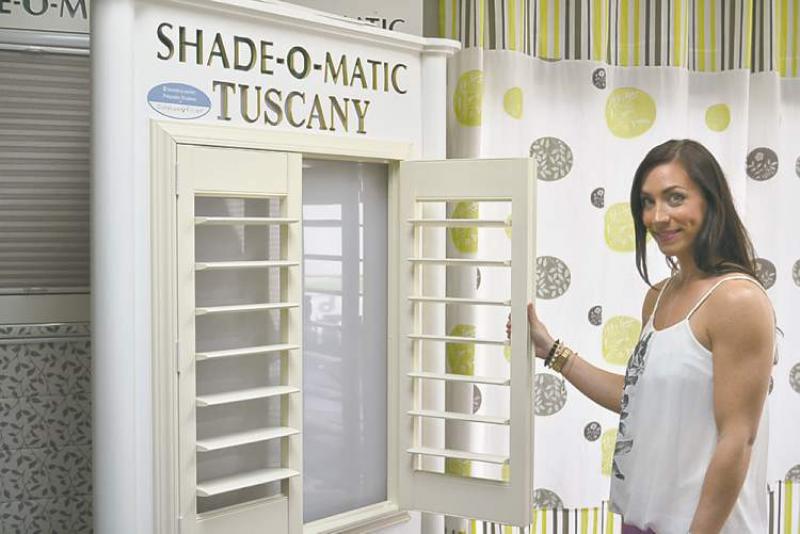 Modern window coverings can now be opened and closed by pushing a button on your iPad.
As I don't own an iPad, I haven't been able to open my blinds since they were installed three years ago. I suspect, even if I purchased an iPad, I wouldn't be able to locate the virtual keyboard required to make stuff work, so my blinds will forever remain shut.
There is good news for the technically inhibited, however. Apparently, you can still buy curtains, blinds and drapes that are manually operated with drawstrings. They're like a ripcord for wanna-be parachutists, with the added advantage that you can either open or close your blind depending on which cord you pull.
"Motorized window coverings are very useful in homes with open or cathedral ceilings in which windows high up on the walls can be difficult to reach, said Said Ron Hermann, the new owner of Budget Blinds on Henderson Hwy,
"Long poles are sometimes used to manipulate curtains or shutters on such windows, but the touch of a button is absolutely the best way to adjust them."
Remote controls are handy in newer homes with big windows that require larger, heavier coverings, Hermann added. He sells a unit "like a WiFi connection" that can be plugged into a computer to control the time of day a home's window coverings are opened or closed, as well as when lights go on and off.
"Almost any type of blind or drape can be motorized, but people should be prepared to pay considerably more for the convenience," he said.
Metal venetian blinds with drawstrings are still available, but the modern trend is to wood, faux-wood or vinyl slats operated by a vertical tilt bar in shorter runs, or cords or motors in longer runs, he added.
For people who like a vertical look, Hermann said Hunter Douglas manufactures blinds with 3-1/2-inch hardwood louvers, including a wood valance, side or centre draw, opposite or centre stack and standard chain or cord operation.
"We have a five-year warranty on all products we sell. If your dog chews your wood louvers or your child spills a soft drink on your curtains, we'll replace them, no questions asked, as long as they are installed by our professionals," he said.
Budget Blinds has nearly 4,000 'territories' throughout Canada and the U.S., making it the number-one window-covering franchise in North America, according to its website.
"We benefit from economies of scale, allowing us to offer clients very competitive pricing on all our window treatments," said Hermann, adding that the word "Budget" should not be misconstrued as "cheap." He said his company has quality inventory for people with a limited amount to spend, as well as for those who have thousands of dollars to invest.
Budget's service includes in-home consultation by staff designers who will suggest appropriate window treatments, including matching duvet covers, pillows and other accessories for an entire bedroom or other rooms.
"Blinds, curtains and draperies will reduce things such as glare and UV penetration. But if you're really going for a wow factor, then matching window coverings with other decor is the best way to go," Hermann said, adding that Budget products are GREENGUARD Certified as eco-friendly. Some contain up to 40-per-cent less volatile organic compounds than competing products, while shades are made of 100-per-cent recyclable materials.
Shutters comprise more than 30 per cent of sales at Visions Draperies, a window-treatment company with a 30-year history in Winnipeg. The business, located on St Anne's Road, was recently purchased by Kimberly and Lindsay Buus, a mother/daughter duo with many years of management and design savvy between them.
"Shutters are popular because they look great in any room, they're sturdy, they can be finely adjusted to let in or close out almost any amount of light, and they increase the resale value of your home," said Lindsay, the store's manager. "They're also stain-resistant and easy to clean."
Visions Draperies employs tradesmen who specialize in shutter installations only, ensuring that each job is completed by experienced craftsmen and eligible for a manufacturer's warranty.
Blinds that open from top down or bottom up are also a much-sought-after item because they are a relatively inexpensive way to reduce glare, Linsday said.
"We purchase our blinds from HunterDouglas, Levolor, Maxxmar and Shade-O-Matic, and buy custom drapes from 12 different vendors, of which 90 per cent are Canadian."
Purchasing within the country gives Visions Draperies a leg up on big-box retailers, allowing the store to fill an order in six to eight weeks, she added.
"We can have a Canadian-made product in our store in two to four weeks, and installed in a client's home within a few days of delivery."
Visions Draperies has a seamstress, Shirley Foamete, who makes drapes, panels and some types of blinds to order, as well as in-house designers who work with clients to choose from more than 1,000 fabric samples provided by major wholesalers such as Jo-Ann Fabrics.
"We will do window treatments for an entire house or a single window, depending on what clients want," said Lindsay, adding that the store's products are priced from very affordable to whatever a person has budgeted for window coverings.
She said there are lots of options available such as adding a privacy shade to a window that has drapes or putting a valance over the top to give it a classic, finished look.
She and her mother are also preparing to introduce a complete renovation service that would include tearing apart a single room or an entire house and rebuilding it to conform to modern building codes, as well as adding the trendiest flooring, cabinets, furniture and, of course, window treatments.
Carolyn Giese of Creative Window Coverings & Accessories is a believer in polyester blinds because "they are relatively inexpensive, easy to clean or dust, and can be raised to allow full light into a room or lowered to cover a window partially or completely."
The louvers can also be manipulated to diffuse light or to create an opaque surface that cannot be seen through, but has sufficient luminescence to create a warm ambience in a room, he added.
One of her recent jobs was a complete window treatment in a large home in south Winnipeg.
"I used polyester blinds throughout because the owners wanted a bright interior that also offered personal privacy and protection from harmful UV rays," said Giese, adding that they had a budget of about $10,000.
The blinds, including a remote-controlled section near the top of a high wall, were purchased and installed for $7,000. Another $3,000 was spent on faux-leather valances and side panels in many of the rooms.
Said one of the owners, "I'm extremely pleased with the outcome. The window treatments highlight the decor in the house as well as giving us privacy without feeling as if we're completely cut off from the outside world."
The family has two children whose rooms were also outfitted with the blinds and sheer, coloured drapes that pick up other tones in each room, Giese noted. Giese and her partner offer a range of design options, including custom blinds, draperies, furniture, accessories, art, greenery, new home selections and staging.
Marcel Ayotte, owner/operator of Marcel's Drapery and Blinds at 156 Sherbrook St. since 1980, jokes that "if you're a student struggling financially, tin foil makes an inexpensive, UV-reflecting window covering."
Ayotte said his business is half-residential and half-commercial. On the residential side, screen roller shades are in vogue because they are inexpensive and prevent solar rays from heating up a house in summer and causing UV damage to furniture and accessories.
Ayotte said he also sells a lot of Roman shades (a window covering that, when raised, is drawn up into a series of concertina folds) because they are available in multiple colours and styles that will add a touch of class to any room.
"There are unlimited choices in panel drapes that can include a black-out option consisting of dark material sewn to the back of each panel," he said, adding that roll-up shades can also function as black-outs.
Though it's difficult to put a price on the cost of window coverings because of the diversity of materials available, Ayotte estimated that a single room would cost from about $600 to $1,500. Window coverings for an entire house would range from $4,000 to $10,000 without motorization, or from around $6,000 to $15,000 with motorization.
Ayotte also sells tract supplies and does repair work such as re-cording cellular blinds and replacing worn tracks.