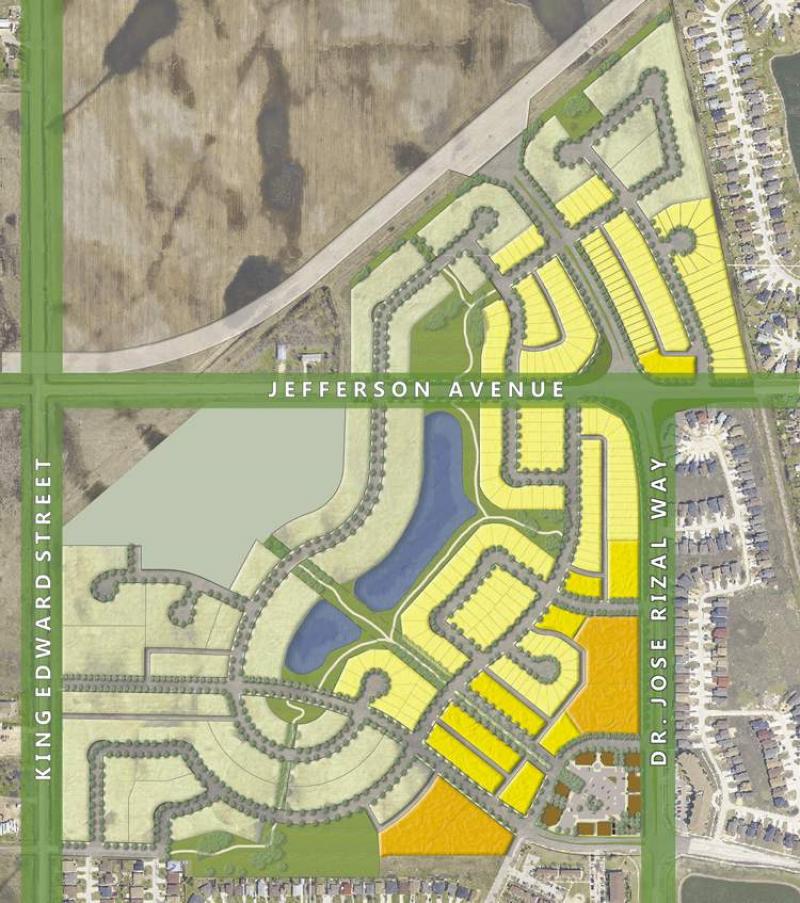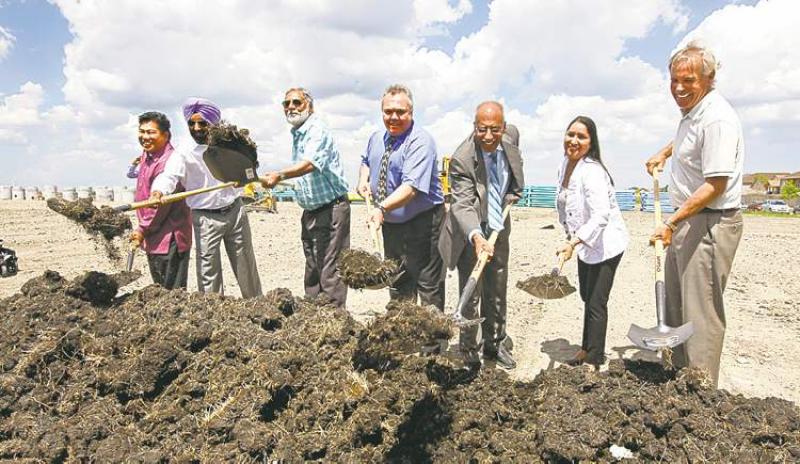 A new type of neighbourhood is coming to northwest Winnipeg, and its arrival is imminent.
Called Waterford Green, the neighbourhood -- which will occupy a 160-acre site in The Maples at the corner of Dr. Jose Rizal Way (Keewatin Street) and Old Commonwealth Path (Adsum Drive) -- will officially commence construction with a sod-turning event on June 19.
Once that happens, it will be all systems go, said Richard Mahe, principal and senior planner for Lombard Group North, the community's designer and project manager.
Installation of municipal services will start in June with an estimated completion date of Oct. 30.
"Construction of the first home will likely start in late summer. If everything goes according to plan, we're hoping that the first home occupancies will happen in spring 2014," Mahe said.
Waterford Green -- a collaboration between Lombard North Group, Terrascape Developments Limited and the Manitoba Housing and Renewal Corporation (MHRC) -- is going to be unlike any other community in the city's northwest quadrant, said David Palubeski, project manager and president of Lombard North Group.
"Waterford Green is designed for families," he said. "By providing a range of housing options and price points, as well as access to quality recreational, commercial and education amenities, within a walkable neighbourhood, there is truly something for everyone," he said.
Construction of the new community is slated to be a seven to 10-year project that will see more than 1,000 homes built on the 160 acres of land, which will feature 19 acres of trails and parks centred around a naturalized, two-lake retention system.
Waterford Green is going to raise the bar in terms of what a community offers its residents, said Mahe.
"It will represent a new standard of community planning that emphasizes quality living, connectivity and incorporates park and street aesthetics. There will be a wide variety of housing seamlessly connected to parks, green space, shopping, schools and adjoining neighbourhoods," he said.
Phase One of Waterford Green will feature 219 single-family homes, 106 townhomes and nine acres of apartment-style homes to choose from, at a variety of price points to fit different budgets.
"The community will also have the amenities to meet residents needs, too, from a three-acre village centre that will have retail services with public art space, a future nursery to Grade 8 school, active play spaces (such as sports fields and play grounds) and community pathways and sidewalks that connect residents with park spaces, school grounds and the village centre," Mahe said.
Waterford Green's lots are also unique with rear-lane lots offered in addition to the traditional front-drive lots.
"These lots will have added depth so that garages are set further back from the lane. That will allow for off-lane driveway parking and will also create private rear court yards for home owners," Mahe noted.
The roster of builders and developers for Waterford Green is impressive: A & S Homes, ADR Properties Artista Homes, Bluestone Homes, Broadview Homes, Galaxy Homes, Gino's Homes, H. Albers Builders Limited, Kensington Homes, Lyonsbrooke Homes, Maric Homes, Pearl Custom Homes, Randall Homes, Sunstone Resort Communities, Trademark Homes and Queenston Homes.
"We're very pleased we've been able to attract such a diverse and fine group of builders. Lots will be made available both privately and through our selected home builders, so buyers can rest assured they'll get the exact home they want on a beautiful lot," said Mahe.
He added he's excited to get the community underway.
"I think its design and architectural styles -- as well as the pedestrian-friendly environment and future amenities such as the school and commercial town centre -- will really appeal to people. It's going to be a great place to call home."
For more information on Waterford Green, visit www.waterfordgreen.ca or call (204) 943.3896.