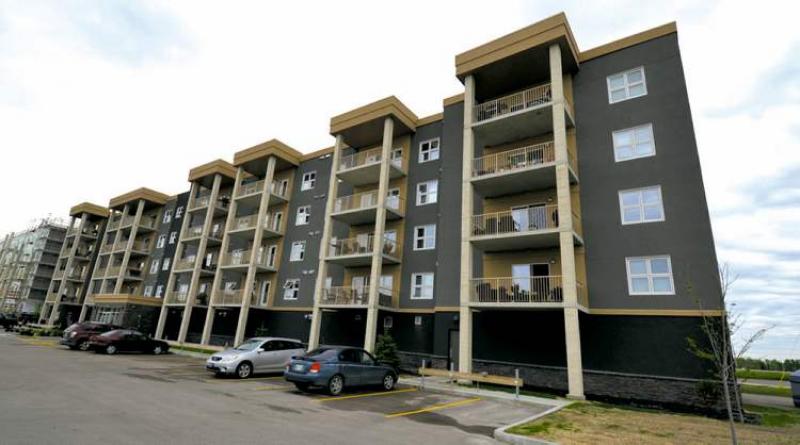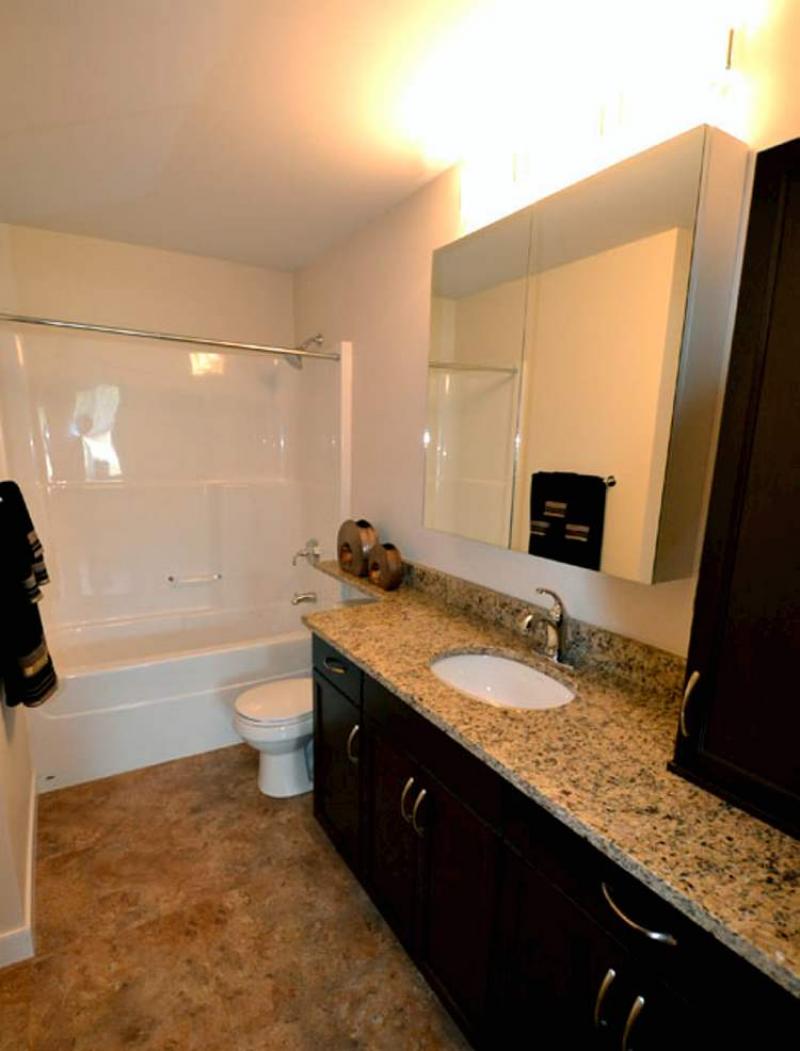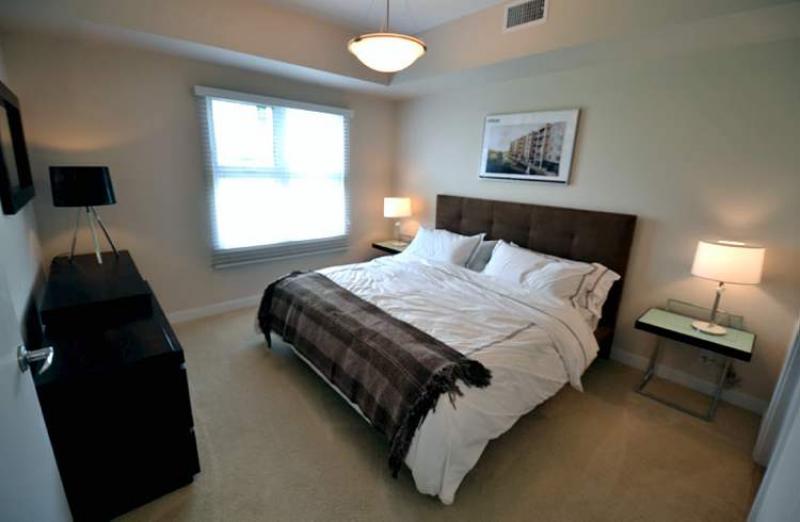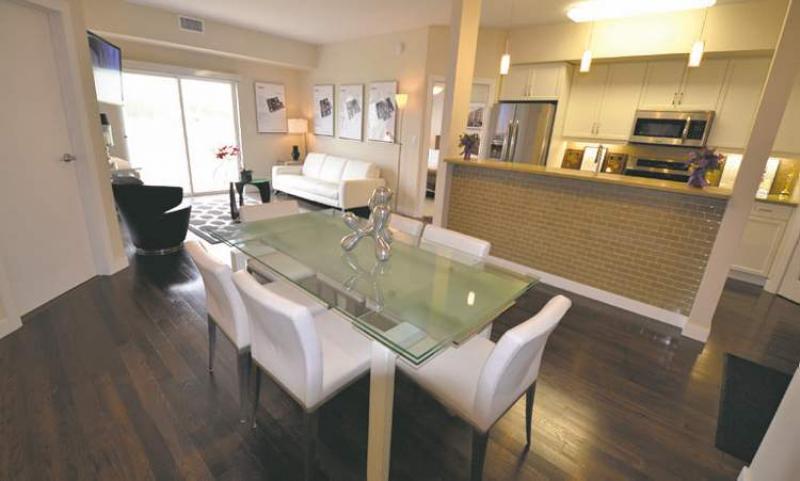 It goes without saying that not everyone looking for a new home is looking to purchase a single family home.
Primary among such buyers are empty nesters and young professionals. The former demographic is usually looking to downsize to a home in the community they've lived in for years, while maintaining the style they were used to in their single family home.
Meanwhile, young professionals, or professional couples, are looking for a functional, stylish home that can serve as a base from which they can come and go as they please. Both age groups also have three other considerations when it comes to choosing a condominium: zero maintenance to perform, a turn-key lifestyle and the (comforting) prospect of making a haggle-free purchase (i.e., no bidding wars).
"Response to the project has been so strong that we're going ahead with phase three ahead of schedule – we only have four suites left in phase two," said Laura Ross, who along with sister Marnie represents The Oxbow on the Seine under the banner of Century 21 Bachman & Associates. "About 60 per cent of buyers have been empty-nesters, while the rest has largely been young professionals. They really like the variety and efficiency of the plans we offer."
Oxbow phase three (another five-storey building with two elevators) will have 10 floor plans, from the entry-level, 796 sq. ft. Bullrush to the expansive Headwater, which will measure in at 1,423 sq. ft. with two bedrooms, two bathrooms and a den. Plans featuring one bedroom, one bath and a den, two bedrooms and two baths — even a one-bedroom (Vortex) with two baths and a den — will slot in between the smallest and largest plans to provide the highest possible level of utility, style and peace.
"In all, there will be 84 suites," she said. "Just like the other (five-storey) buildings, the building will be built on piles. Walls will be ICF (insulated concrete forms) with R40 walls, while floors will be eight-inch hollow core with two-inch concrete topping for optimum sound proofing. Ceilings will be nine feet high — except in the penthouse, which will have a 10-foot ceiling — and layouts will be open concept. Flow from space will be excellent, and all kinds of light will enter the suite through large, tri-pane argon-filled windows."
Although hydro isn't included in the condominium fees, the monthly bill doesn't figure to be very high.
"When you combine the ICF walls with the tri-pane windows — and a high-efficient electric furnace, hydro bills are going to be low due to each suite's energy efficient design," said Ross.
"The suites, right from the smallest to largest, are going to be extremely comfortable to live in. The Oxbow uses less energy than traditional buildings due to its remarkable thermal-storage capacity. That means your unit will be warmer in winter and cooler in summer."
There will also be plenty of creature comforts as well. Best of all, the finishing materials that will contribute to each suite's high aesthetic appeal will come standard.
"With The Oxbow, there's no such thing as upgraded finishes — there will be engineered hardwood floors in the main living area, while bathrooms and storage/utility rooms will have 18-inch vinyl tile and bedrooms will be carpeted," she said.
"Kitchen cabinets will be maple with designer-selected colour choices, while countertops will be either CaesarStone or granite; there will also be a glass-tile backsplash. Stainless-steel appliances will add even more style to kitchens, while little things such as a microwave vented to the outside, a breakfast nook and two pot drawers will add utility."
Meanwhile, living space will be extended during spring, summer and fall by terraces and balconies that have one thing in common, added Ross.
"Both are very generous in their size, to say the least," she said. "Main-floor suites will have terraces that are the width of the suite and 16 feet deep, while balconies will be oversized, covered and will be outfitted with a light and electrical outlets. They'll be ideal spots to relax with a cold drink at the end of a long day, or to throw some steaks on the barbecue and entertain family or friends."
A pair of intangible features also make The Oxbow an attractive spot to hang your hat — one inside and the other outside.
"All suites other than entry-level one bedrooms — which come with covered parking and no storage locker to keep them affordable — will have interior heated parking, bike storage in the parkade and a storage locker on the same level as the suite," Ross said. "Head outdoors and you're next to a natural setting that features the Seine River and all kinds of trails ideal for walking, jogging and biking. People love the natural setting, and they also appreciate having bus service right out their door."
With its natural setting, broad selection of floor plans, high finishing quality, reasonable prices — and turn-key lifestyle — The Oxbow on the Seine Condominiums are a viable new home option for empty-nesters, young professionals and everyone in between.
lewys@mts.net