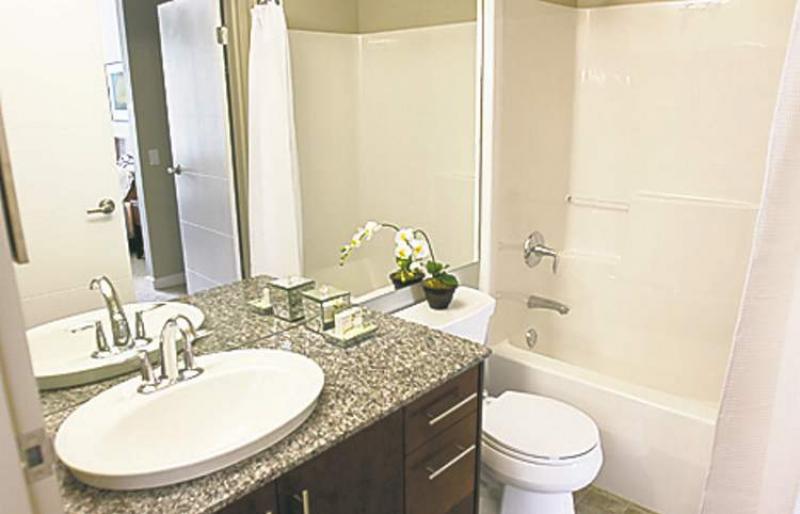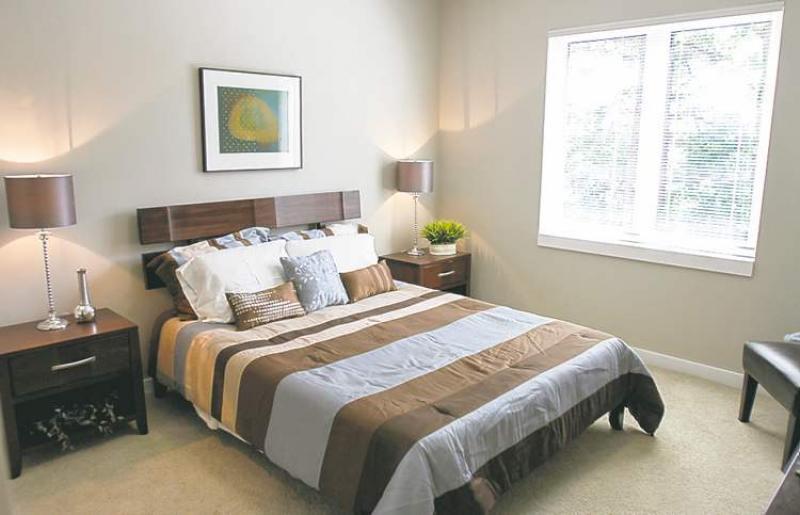 If you've driven north on St. Mary's Road lately, you'll have seen an interesting sight on the west side just north of Van Hull Way and Warde Avenue.
It's The Enclave, a new luxury rental residence for the 50-plus generation. It's being built by Sherwood Developments.
Fausto Pereira, the driving force behind all Sherwood Developments projects, said The Enclave aims to amplify what 86 Niakwa, Sherwood's first luxury rental residence for the over-50s, brought to the market.
"My goal with 86 Niakwa was to bring high-end condominium quality and finishes to apartment living," he said. "Not everyone in the 50-plus age category wants to buy a condominium, so I thought we would give them another option, but one that didn't involve getting a mortgage and having to pay condo fees."
The response to 86 Niakwa was strong; it sold out in short order due to the exceptional quality and amenities that the building and suites offered. Pereira said The Enclave will be even better.
"We've learned from 86 Niakwa and applied those lessons to The Enclave. For example, as good as the floor plans were for the suites in 86 Niakwa, this time we made a conscious effort to design the units so they had zero hallways to maximize space.
"Another nice feature is the master suite, which has a big walk-in closet with a three-piece ensuite with five-foot shower. We made sure the shower had a low step-over at the front so it was easy to get into."
In short, The Enclave has been designed to create an environment that will foster gracious living no matter whether residents are indoors or outdoors.
It all starts with the building itself, Pereira said.
"First and foremost, the building is going to be very energy-efficient. Essentially, our energy-saving design is unsurpassed in the industry. We are Manitoba Hydro's first and only development to receive their new, more stringent Power Smart designation. To get it, your building must be 31 per cent more energy-efficient than the national average; ours is 41 per cent more efficient."
That efficiency is derived from features such as two-by-eight exterior walls with two-and-a-half inches of rigid insulation, which are not only energy-efficient, but also dampen sound.
At the same time, a leading-edge Mitsubishi heat-pump system, coupled with a Mitsubishi ERV (rather than HRV) system, provides superior heating and cooling while keeping the humidity and dryness in suites at just the right level to ensure residents' comfort. Additionally, windows are tri-pane, low-e argon models that provide excellent insulation from heat and cold and excellent sound-dampening qualities.
"Residents are going to be that much more comfortable because humidity levels will always be optimum -- more humidity in the winter and less in the summer," Pereira said.
Comfort will also be derived from two other sources -- abundant space and richly finished interiors. First, there's the space. One-bedroom units will come in two sizes -- 728 and 777 square feet, while two-bedroom units will measure 938 square feet and 1,002 square feet.
All four units feature open-concept floor plans with nine-foot ceilings, large windows and, as mentioned, no hallways to waste space. The result is units are bright and flow well from space to space. Bedrooms are larger than the norm, as are the kitchens, dining areas and living rooms.
"We're very pleased with how the unit interiors turned out," he said. "There's lots of light, as we put in five-foot square windows in bedrooms and nine-foot patio doors in living rooms. Each space is bright and airy. There's lots of room to move, too. You can put a table for six or more in the dining area of two-bedroom units and still be able to move around easily. One-bedroom units can easily accommodate a table for four without compromising flow."
At the same time, standard finishes are suitably luxurious: engineered laminate hardwood floors in the main living area, 40-ounce carpet with seven-pound underpad in bedrooms, maple cabinets, granite countertops and stainless steel appliances. Elegantly detailed doors and closet doors, Kohler fixtures in the kitchen and bathroom and four-inch baseboards combine with the other finishes to create a rich, warm interior feel.
Outdoors, there will be a natural setting with mature trees, elegant landscaping, a restored prairie pond, prairie grasses, an illuminated cascading fountain and access to walking trails. Indoors, there will be a 950-square-foot gym, 1,400-square-foot residents' lounge and a guest suite for visitors.
"The development, which is nestled in 12.5 wooded acres in a quiet riverside location, is going to be a great place to call home, both indoors and out," said Pereira. "Response to date has been amazing. We're approximately 50 per cent leased, and we expect move-ins for phase 1 (which will contain 102 units; there will be 440 in total once the complex is completed) to start in October. Those who get in earliest will also get first crack at storage lockers in the parkade."
For more information on The Enclave, visit www. sherwooddevelopments.com or call (204) 953-1752.
lewys@mts.net