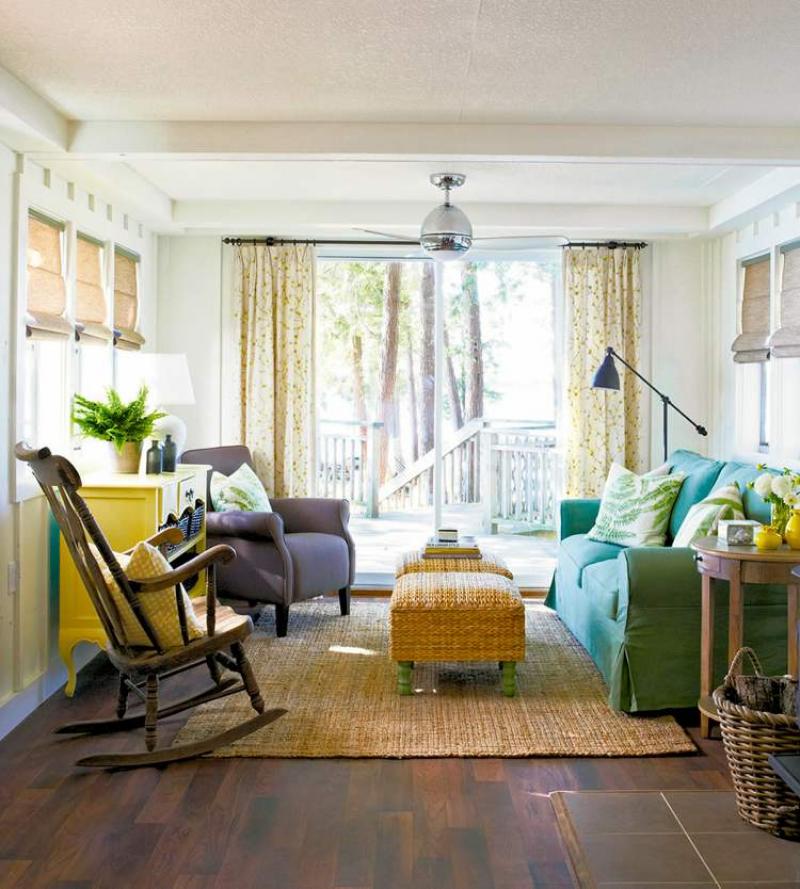 When it comes to cottages and cabins, I have a not-so-hidden agenda: My plan is to paint knotty pine one summer home at a time.
Oh, the horror! Yes, I'm another one of those decorators who wants to paint the wood.
It's been my experience that men love wood and women are much more willing to paint it. One male told me his woodsy bachelor's cottage made him feel like he was on a spy mission. I'm guessing he was referring to the type of rustic cabin in the movie The Shooter, (not a chick flick) where an exiled marksman, played by Mark Wahlberg, lives.
Of course, there are times when wood works. If you have a log cabin, don't paint. Timber-framed cottages also look great without paint. And yes, cedar is expensive, smells good, and because it's outdoor-grade wood, will age well and likely look great without paint.
If, however, your cottage feels dark and oppressive or the colour of the wood casts an orange glow onto guests' faces, making them look like they've overdosed on carrot juice, it's time to paint. I'm talking about red-stained pine or honey pine, as well as surfaces such as chipboard and faux-wood panelling. The transformation paint brings about paint is truly astounding. If you can make just one change this year to your summer home, then paint it. Paint will give you bigger and better results than any other single change.
On Summer Home, the cottage makeover show I host on HGTV, we painted all but one of the 13 cottages we made over. I'm happy to report all of the homeowners -- male and female alike -- were happy with the results.
For small areas or single walls of wood, you can use a brush and a roller. For larger areas, a spray gun will let you paint at lightning speed and allow you to get into nooks and crannies.
Summer Home's contractor, Colin Hunter, who can be seen breakdancing on his head while deftly using a spray gun, says, "with a spray gun a large empty space will take 30 minutes per coat." Opt for a brush in spaces that are jammed with furniture. "Sometimes, it can take more work to cover furniture properly than to just paint it with a roller and brush," Hunter says.
In the case of the family cottage in the photo above, where there were multiple surfaces, we covered the walls with board and batten and gave the entire space a coat of Para's Cotton (SR15) white paint. Soothing and relaxing, white is the ultimate country colour because it not only allows colour and pattern to shine, but also lets you appreciate the lines and silhouettes of your country furniture.
It's unlikely Marky Mark will ever point a gun out the window of this cottage, but the woven blinds and floral drapery against the painted board and batten sure do frame the view nicely.
-- Postmedia News