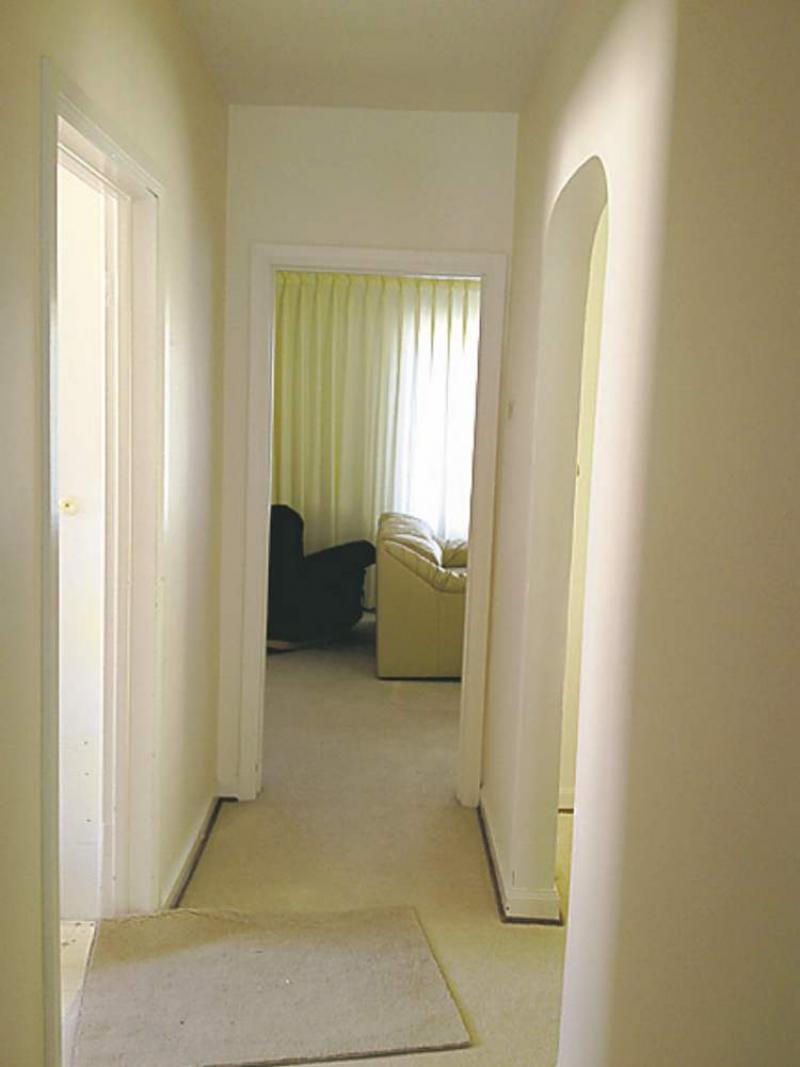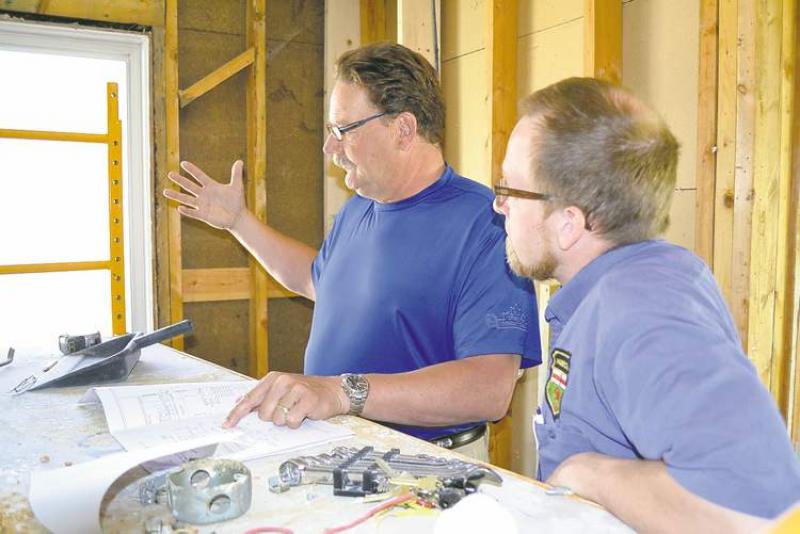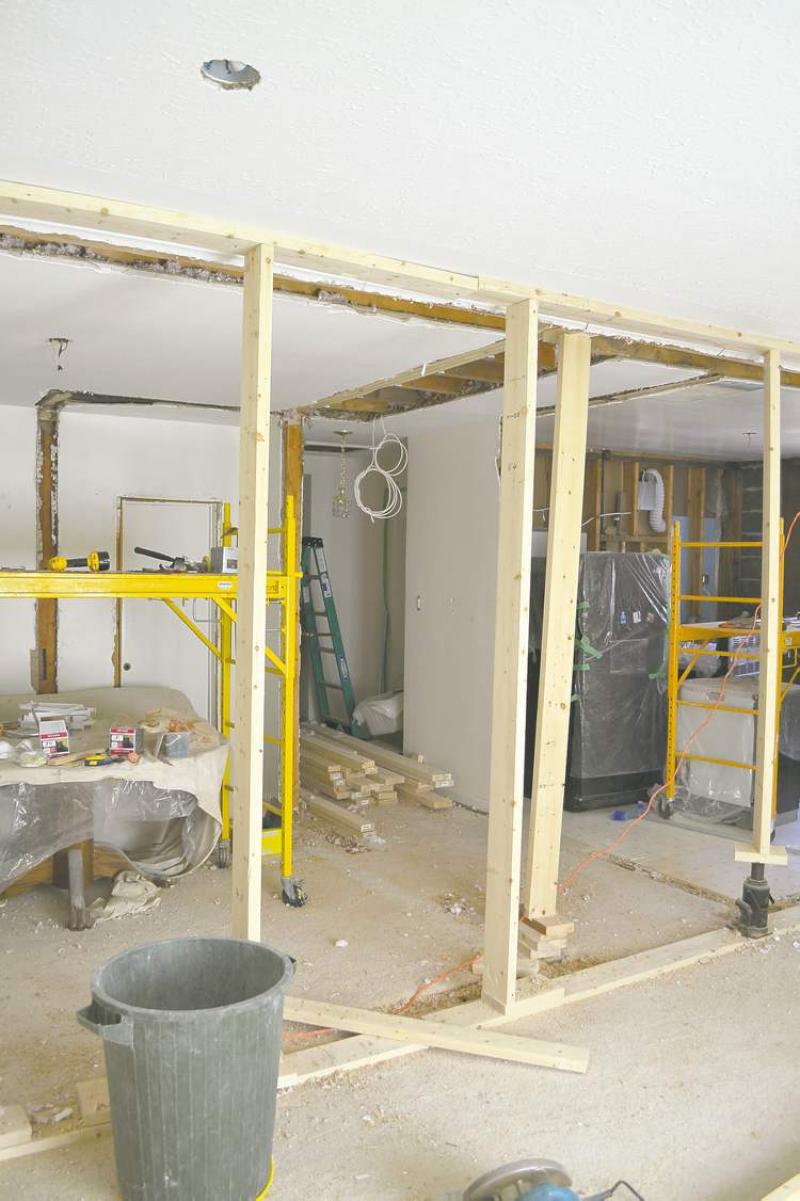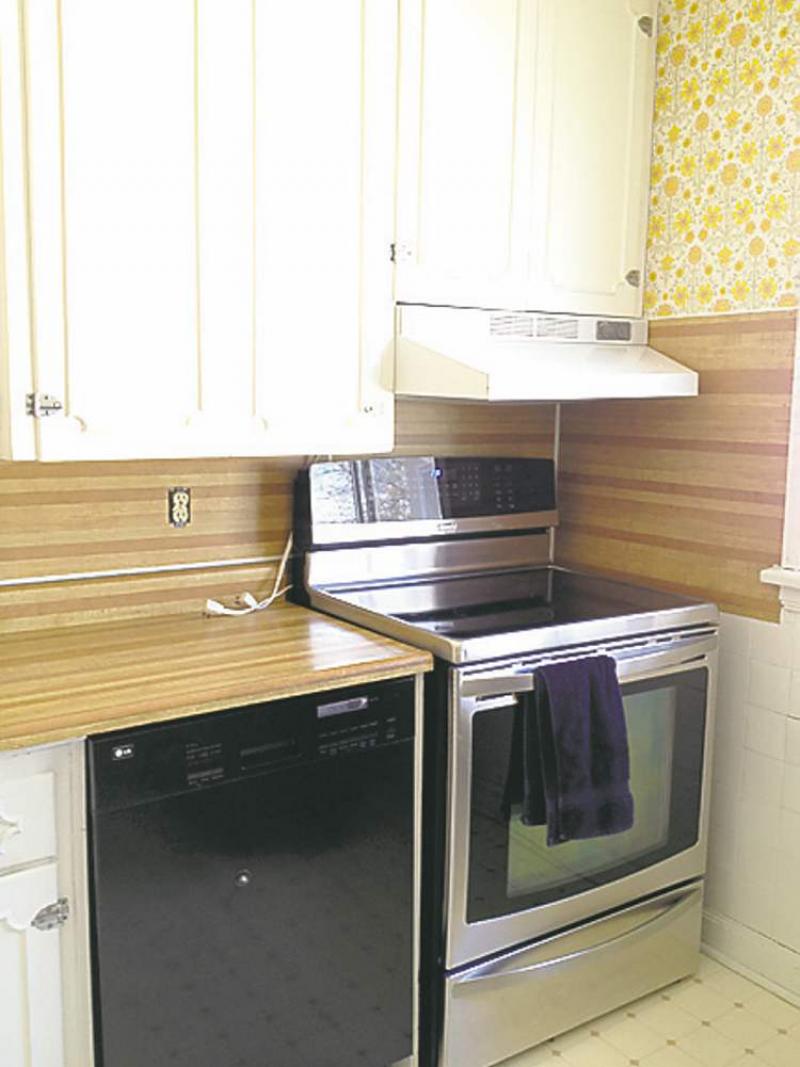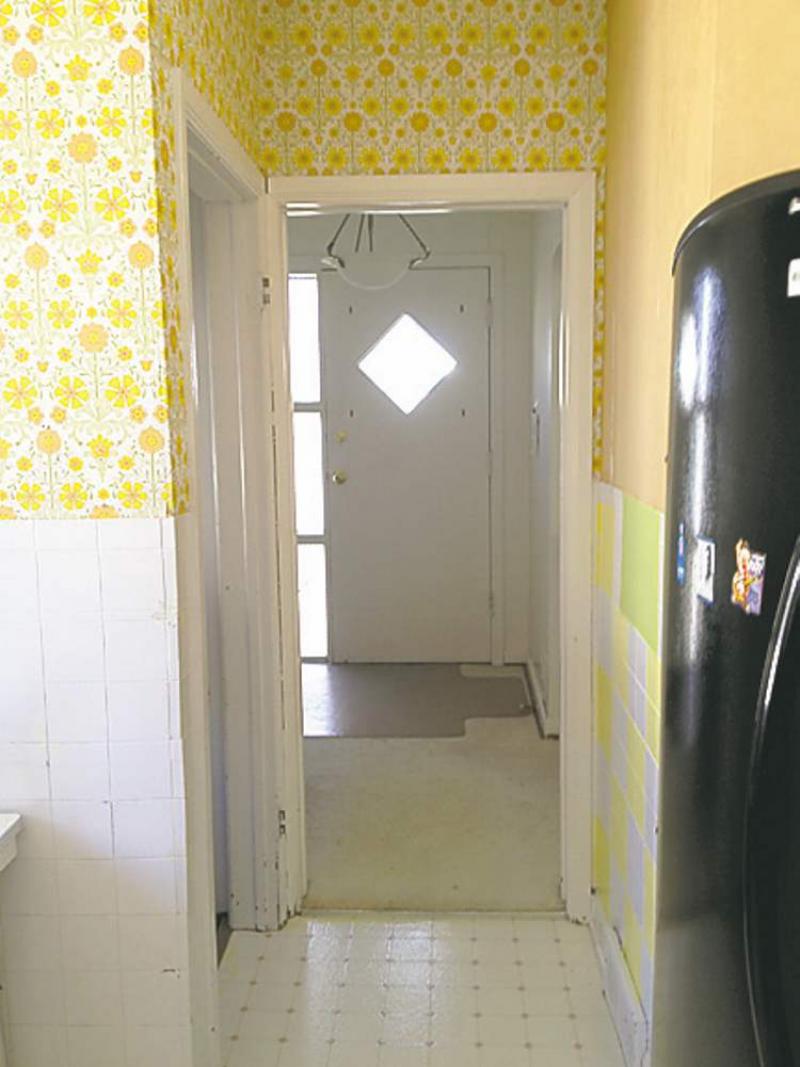 Part One: Oak Street Renovation
(Part One of a series about the process of renovating a house from floor to ceiling -- in this case, a River Heights bungalow built in early the 1950s in the more southerly section of that lovely neighbourhood.)
From the day she took ownership of her bungalow, Diana has wanted to renovate the kitchen, but was uncertain about re-doing the whole house.
"When I bought my home on Oak Street in 1997, the rooms were small, the walls covered with hideous wallpaper, and there was wall-to-wall carpeting throughout the living room, hallways and bedroom," she said. "The kitchen was tiny and drab, and the cabinets were of white-painted wood."
At some point in the home's history, the solid oak doors had also been painted, as had the baseboards and a crown moulding which, for no apparent reason, extended across the front wall of the living room only.
"I did a lot of whining before I decided to bite the bullet and proceed with a complete reno," Diana said, adding that she clipped articles from design magazines featuring renos that appealed to her and scoured the annual Home Expressions Show in Winnipeg for many years to collect ideas. "I knew walls had to come out and I had a general colour palette in mind. I also knew ultra-modern was out of the question as I wanted to maintain some of the house's mid-20th century charm -- though a Jetsons look of the early 1960s might work."
After "several years of dedicated research," Diana decided the time had come to hire a designer.
"Unless you're wildly keen about an eclectic look where nothing matches, I suggest hiring a designer because they keep you on track by pointing out that a piece of furniture or colour you might have chosen is totally inappropriate to the design."
Diana was referred to Winnipeg's S3 Interior Design Inc. by a general contractor, and contacted a designer there last June. Carrie Robson created a detailed plan for the renovation, including wall removals, a salmon-toned paint palette, and a black granite countertop in the kitchen, offset by white maple cabinets.
Robson, a graduate of the U of M's Bachelor of Environmental Studies, has worked with S3 for five years.
"I've done a lot of designs for older homes," she said, "but one aspect of this particular renovation that fascinated me was a cat perch that Diana asked me to incorporate into the kitchen."
Robson said the perch is part of series of shelves located on a wall before entering the kitchen.
The top shelf runs into the kitchen, ending at a bulkhead from which the cat will have an overview of Diana preparing meals at a work island.
Tony Teunis, of All Canadian Renovations Ltd., was chosen as the general contractor because, as Diana said, "I noted his company kept winning awards at the Home Expressions shows."
Teunis said he enjoys renovating older homes "because they always present unexpected challenges." In this case, the stick-built ceiling and roof required separate beams to replace load-bearing walls because the ceiling joists ran in several different directions.
"There weren't a lot of building codes back in the day and, as a result, carpenters pretty much did what they wanted," he said, adding that most new homes these days are constructed of pre-built trusses, ensuring that the ceiling joists all run in the same direction.
An engineer who works with Teunis was called upon to design three laminated beams to carry the weight previously supported by divider walls.
Older homes often reveal previous renovations done as the result of changing fads in style and taste, and that was the case with the Oak St. bungalow, Teunis said.
"After removing a wall-to-wall carpet and two layers of linoleum, we uncovered the original finished-floor, beautiful tongue and groove, red oak covered with adhesive used to glue-down the first layer of linoleum."
The floor will be extended throughout the house by feathering-in new strips of oak where the removal of walls left gaps, he said, adding that the entire floor will be refinished with a high-quality urethane or similar product to enhance the oak's figure and return the wood's original, lustrous beauty.
The home's 60-amp electrical service was replaced with a 100-amp panel with modern breakers and the original knob-and-tube wiring was upgraded to 14/2 and 14/3 wiring required by today's building codes to carry 110-volt loads for lighting and appliances like fridges, blenders and toasters. (220-volt items such as dryers, hot water heaters and electric furnaces need heavier 12/3- or 10/3-gauge cable.)
New venting for the kitchen and the bathroom was neatly arranged in a wall that separates the two rooms, Teunis said, adding that a window is being boxed-out to increase the square footage of the food-preparation area.
As work on her house progresses, Diana has some advice for anyone undertaking a full-monty renovation.
"Renovations generally take longer to complete than you might expect because of unavoidable delays, so it's a good idea to have an alternate living space available for an indefinite amount of time," she said, adding she is staying with her father until the reno is finished.
"I don't think I'd be capable of living in my basement for six to eight weeks or more, but some people have accomplished the feat. Find somewhere nice to live."
Once you've taken the plunge, you also must learn to keep calm while you experience the "psychological shock of seeing piles of rubble on your carpet or walls being torn down," she added.
"Face it: You're in for the entire ride. Just sit back and learn to enjoy it."