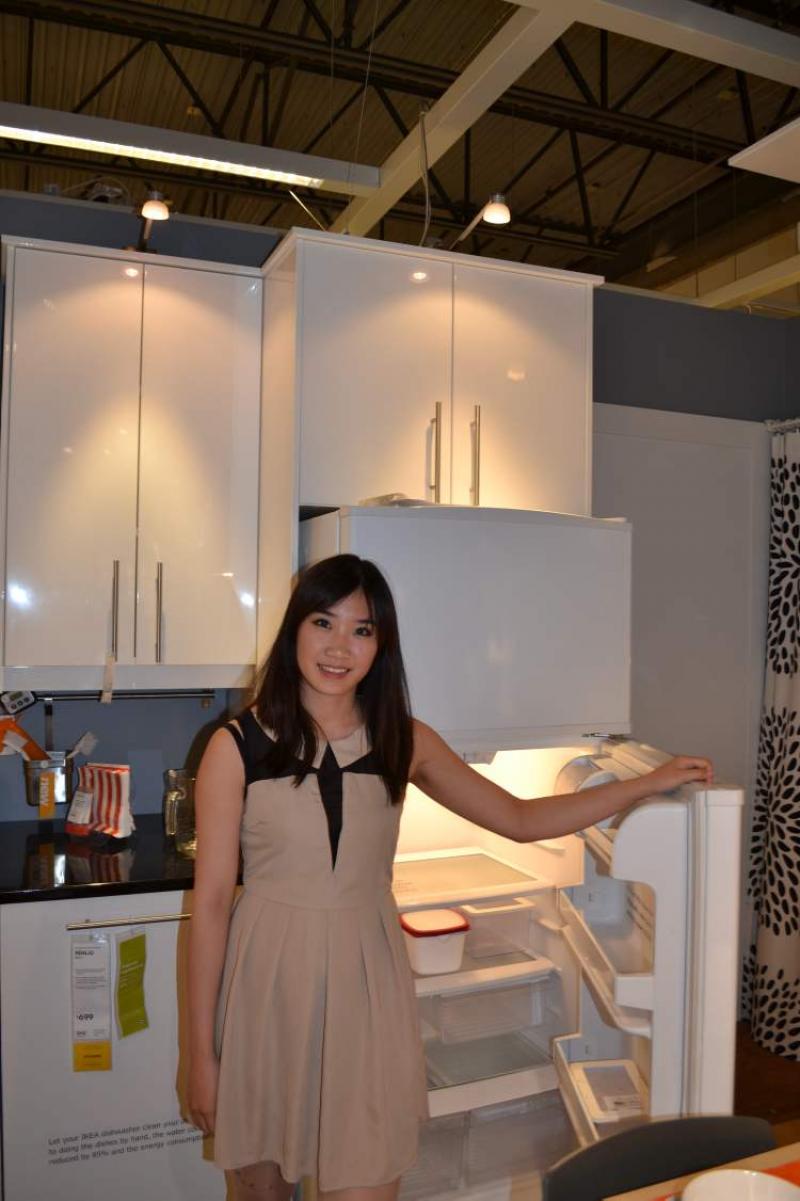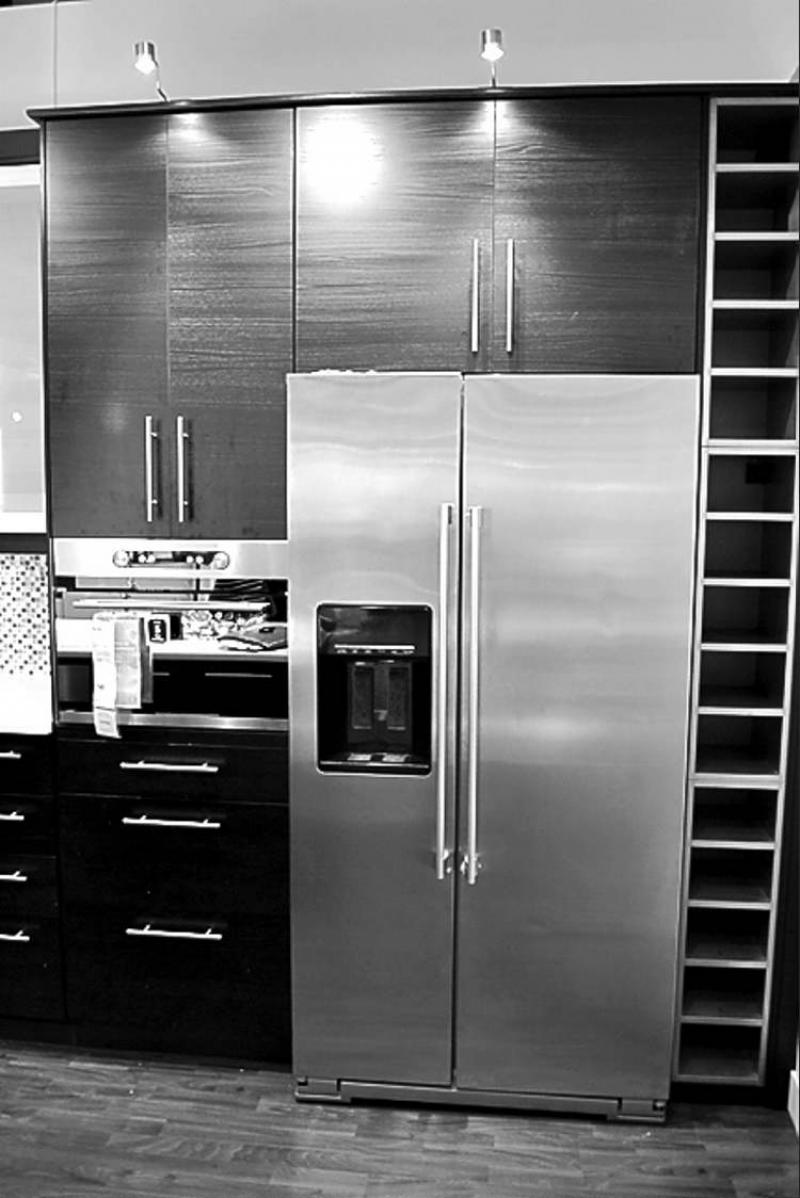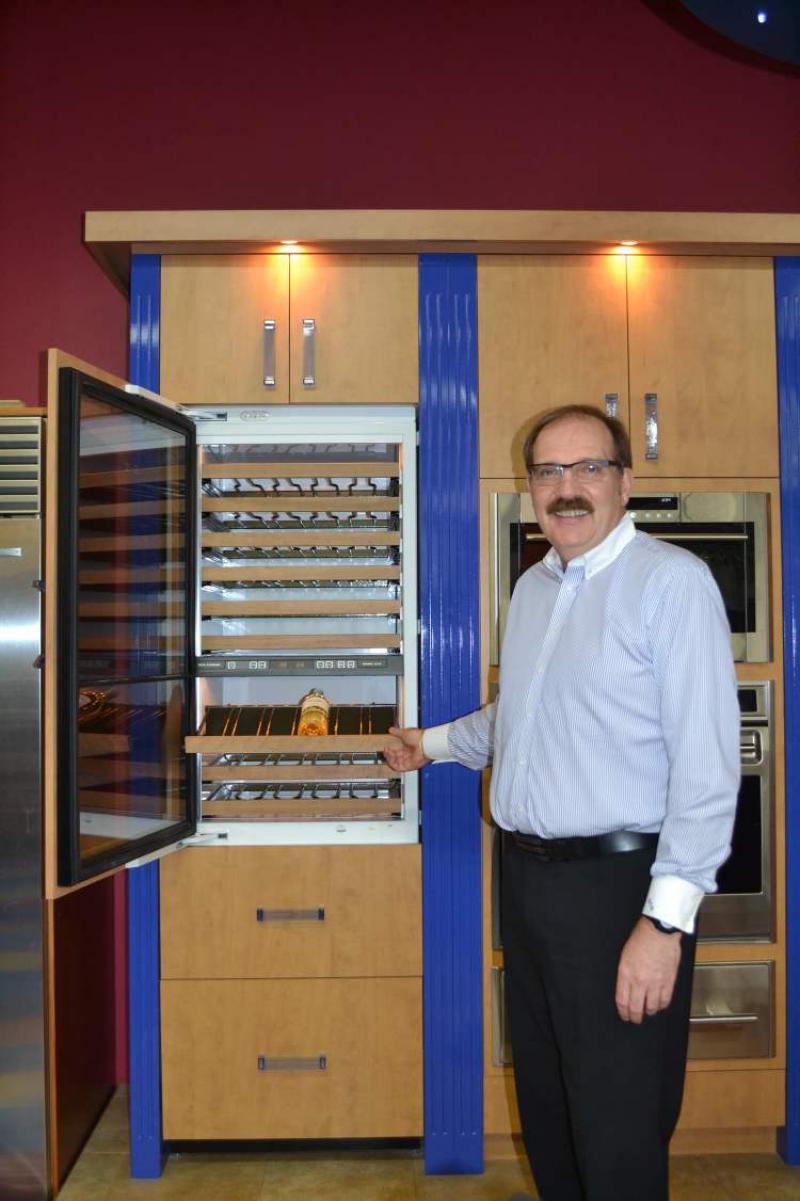 I learned about refrigeration during my formative years in Montreal where I attended a school run by French-speaking nuns. Quel drag! I was the only Anglais kid in the entire school. I couldn't speak a word of French. (If you've seen a Blues Brothers movie, you're aware nuns can be terrifying, especially when armed with their pointers or, in the case of a Mother Superior, her swagger stick.) I still stutter when I attempt to recite Hail Mary en franßais because of the knuckle rapping I received each time I made a mistake during prayer period. But that wasn't the worst punishment. If I really butchered the French language, I was sent outside to repent in the cold Montreal winter, wearing only my wee mittens, threadbare toque and thin parka. Kids had no rights back then.
My chilling experience at ©cole aside, I do have one warm memory of refrigeration during my time in Montreal. There was a jolly, elderly Frenchman who delivered ice to our home for our refrigerator. He owned a big sled filled with enormous blocks of ice pulled by a tired, gentle horse named Rocket in honour of Maurice Richard, the beloved right-winger of the Montreal Canadiens. While all the kids in the neighbourhood would bring Rocket a cube de sucre, I could only proffer a sugar cube. The kind horse rewarded us by providing us with hockey pucks for an entire winter. I, of course, was the only kid with a Toronto Maple Leafs jersey, like Roch Carrier.
Mais je digresse. The subject of this week's column is refrigeration, expressly post-modern refrigerators that cost from around $500 to $12,000 or more, depending on the depth of your pockets and your specific renovation needs.
President Harold Kriewald of Stalwart Appliances said the majority of his fridge sales are to people who have renovated their homes.
"The most important thing that renovators should consider is the dimensions of the new refrigerator that will replace an existing model. If they decide to keep the old fridge, then they should plan for the future when it will need to be replaced.
"Modern refrigerators are taller than older ones and will not fit into a cabinet space that is, say, 165-centimetres high. Today's fridges are about 183-centimetres tall and, if current European standards are any indication of height, will continue to get taller in the future," he said, adding width is also an important consideration because new fridges tend to be 91-centimetres wide or more, compared to about 71- to 76-inches for older stand-up, roll-in models.
"Have your cabinetmaker leave a 91-centimetre-by-183-centimetre opening to accommodate a replacement fridge, even if it requires hiding the size of the hole with moulding, otherwise you're going to have a very limited choice of products when the time comes to replace the unit," he said.
If a person who is renovating his kitchen opts for a brand new fridge and other appliances, Kriewald said the first thing the project designer should do is to select the replacement appliances and take their exact measurements.
"These specs are critical to the cabinetmaker who is building the cabinets. Without them, you're looking at a whole lot of problems when the time comes to install the appliances," he said.
Kriegwald added a great feature of modern fridges is 'counter depth,' meaning they are only 61-centimetres deep or the standard width of a countertop, making them less obtrusive in the kitchen because they do not jut into the room like older refrigerators that were 76-centimetres deep.
Though counter-depth machines used to be more expensive, they are now comparable with deeper fridges, he said.
Kriewald does not sell entry-level products (starting at about $500) as he believes in the adage: "The bitterness of poor quality remains long after the sweetness of the cheap price is forgotten."
"My bestselling, free-standing machine is a French-door, stainless steel fridge made by Kitchen Aid that sells for about $3,000," he said.
He also retails free-standing machines by Electrolux, Whirlpool and lesser-known, quality manufacturers such as Fisher & Paykell of New Zealand, as well as built-in and integrated refrigeration units manufactured by Sub-Zero, Kitchen Aid, Jenn-Air and more.
He said modern built-in fridges, which have become very popular, are 213-centimetres tall (a standard cabinet height), can be up to 122-centimetres wide, are available a stainless steel or coloured door, and are recessed into the cabinetry.
"Integrated refrigeration systems, which are becoming very trendy, are of similar height and width as built-ins. However, integrated units are enclosed inside the cabinetry and covered with a custom-made door that will match the rest of your cabinets, creating a seamless flow that is chic, yet practical," he said, adding big, stainless steel fridges can be overwhelming to the eye in today's open-concept floor plans.
Both built-in and integrated fridges are more expensive ($8,000 to $12,000) because their cooling systems are more sophisticated than free-standing units; they will last 20 to 25 years compared to 10 to 12 years for a free-standing machine.
Kriewald said another advantage of integrated units is they can be purchased in 46-centimetre to 76-centimetre widths and built into a wall side-by-side, allowing, for example, an 46-centimetre wine cooler to be placed between a 76-centimetre fridge and a 69-centimetre freezer.
Kriewald added he sells a myriad of refrigeration products including under-the-counter cooling drawers that store snacks, juices and other perishable treats kids can easily reach.
"The point of refrigeration is not to keep food cold; it's to keep it fresh," he said, adding modern refrigeration is capable of maintaining a variety of temperature zones within a fridge.
"If you want your crisper cooler than another compartment, the temperature can be elevated by the computerized technology that controls the refrigeration process," he said, adding GE is about to unveil a fridge that provides hot water for tea and instant coffee.
I used to be impressed with Bosch products. Although they tended to be pricey, they were well-made and a pleasure to own. (I have a family member who has a Bosch fridge that has remained trouble free after many years of service.)
Because of this, I wanted to say something good about the German company's most recent line of fridges, but I received a chilly reception from a dealer who told me to look up the information I required on the Bosch website. I tried this, and although it contained lots of technical details, the page didn't include the most important fact I was looking for: the price of a 91-centimetre French door, built-in, counter-depth, 800 Series fridge, or the cost of a 76-centimetre two-door, bottom freezer, counter-depth 800 Series fridge.
Customer ratings of these two fridges on the Bosch Canada website were two stars out of five for the 91-centimetre model and one star out of five for the 76-centimetre unit. The worst complaint was from a customer whose new 91-centimetre fridge wouldn't get cold enough to keep vegetables crisp. Ironically, she had to use her old GE beer fridge to keep the fresh produce from spoiling.
As Midland Appliances, a retailer of Bosch products won't quote prices over the phone, I finally tracked down the cost of the two fridges by calling The Bay (another Bosch dealer)--the 91-centimetre 800 Series sells for about $9,500; the 76-centimetre 800 Series for about $8,000.
The salesperson at The Bay was competent, friendly and returned my call within ten minutes, saying she could get me a lower price on the 76-centimetre Bosch once she contacted the sales rep in Toronto. That's service!
If you're looking for good value and an experienced salesman, call Andy Hill of Kern-Hill Furniture.
"C'mon down and I'll show you some great refrigerators at affordable prices," Andy said to me when I called him recently.
The store's showroom, now located at 660 Nairn Ave., contains a large display of fridges including name brands such as Whirlpool, Electrolux, Frigidaire and many others.
Hill had a Frigidaire Pro Series that normally sells for over $2,500 on sale for $2,200.
He said the 0.79-cubic metre, French-door fridge with a bottom freezer and stainless steel cabinet features a water dispenser, ice maker, interior LED lights and a five-year service protection plan.
"One of Frigidaire's recent innovations is a no-fingerprint stainless steel cabinet that parents love because kids' prints don't show up on the steel doors. Moreover, they can be wiped clean with a cloth in seconds."
He said the most popular refrigerator colours are stainless steel, white and black, in that order, adding his entry-level fridges sell from $400 to about $700.
"If you're looking for a really good deal on a smaller freezer, I've got one for under $300 that can be used at the cottage or fitted into a house or apartment with limited space," he said.
The refrigeration products Hill sells are compliant with modern Energy Guide standards, meaning the units are at least 15 per cent more efficient than non-compliant units.
"An 0.5-cubic-metre, pre-1999 fridge costs about $300 per year to operate. A new, non-energy efficient unit of the same size costs $51 per year, while a new Energy Guide 0.5-cubic-metre model costs $41 per year to run," Hill said.
IKEA sells it own brand of fridges including the Kylig 18, an 0.5-cubic-metre unit for $699 with a white finish (available in stainless), LED interior lighting, an overhead freezer with a capacity of 0.1 cubic-metres, and a 0.4 cubic-metre fridge.
The Nutid S23 stainless steel fridge (available in white) for $1,999 with water and filter, LED lighting, a side-by-side door with 0.25 cubic-metre of freezer, 0.4 cubic-metre of fridge and an Energy Guide rating of $59 per year.
The Datid stainless steel fridge, also priced at $1,999, is very similar to the Nutid, with the exception that it is available in black.
Be aware if you purchase an IKEA-brand, free-standing fridge, it will not fit into a opening in your cabinetry made to accommodate a standard (approximately 71-centimetre by 71-centimetre by 165-centimetre) refrigerator. Being the smart retailer it is, IKEA builds its fridges to fit IKEA cabinets only. If you don't require cabinetry, then you are okay. But if you don't like what IKEA has to offer, you'll probably have to build your own cabinets or hire a professional to do the job.
It seems to me life was so much simpler back in the day when refrigeration was accomplished using big blocks of ice.