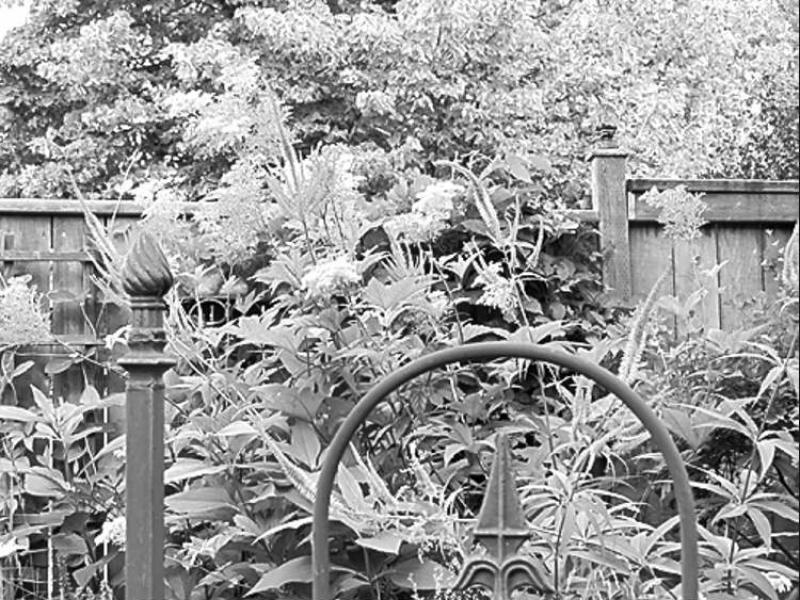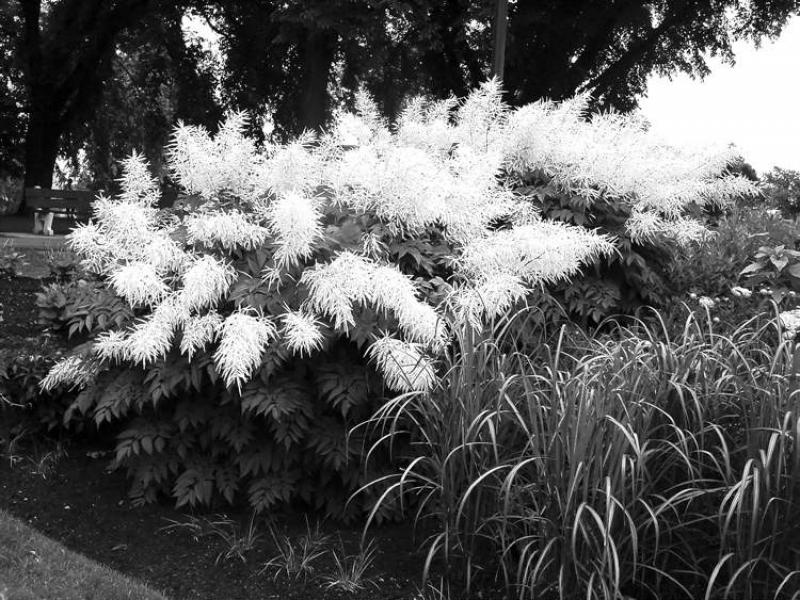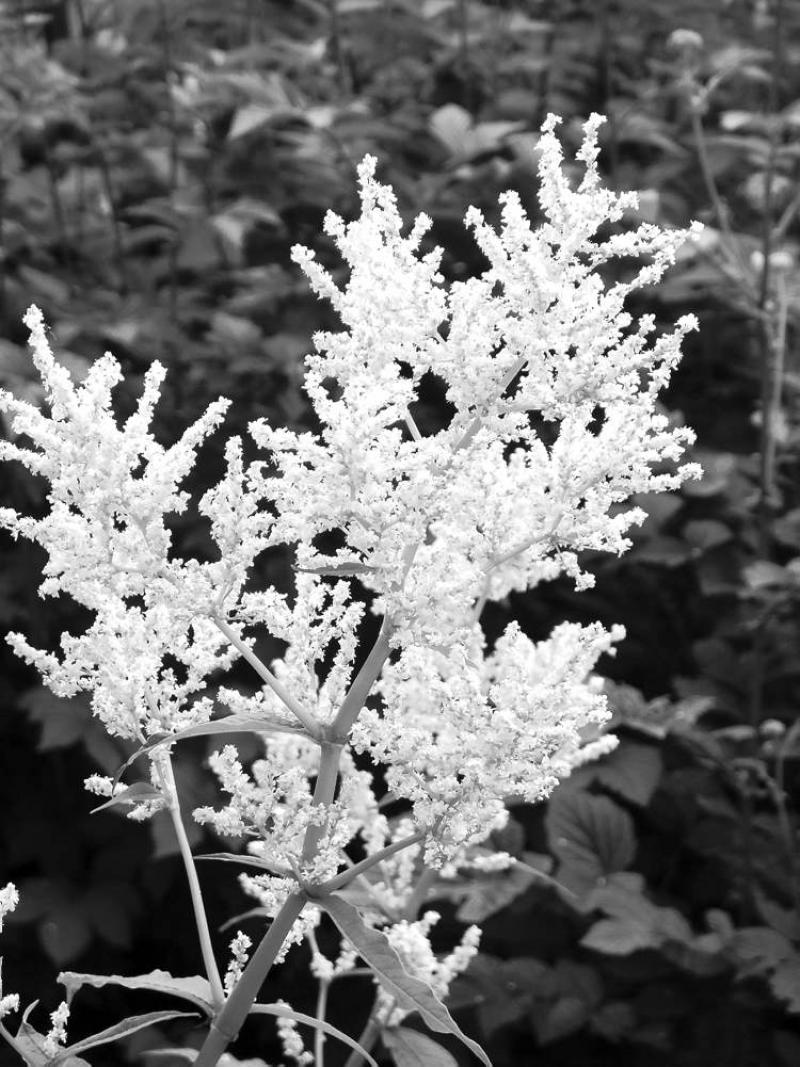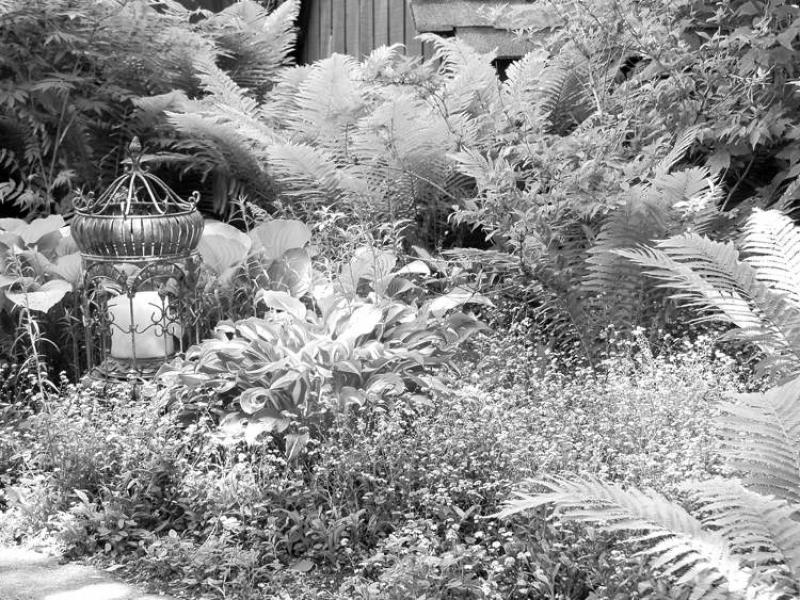 With modern yards getting smaller all the time, the use of larger plants has all but disappeared. But there are many larger perennials that work well in a smaller landscape and can also greatly enhance the look of an area in a way a grouping of small plants can't.
Many of these giants are also adaptable and will grow in less than ideal conditions, making them a good choice for a variety of locations.
Shady areas are often viewed as the most difficult parts of the yard, but using large-leafed, textured plants can bring an otherwise dull area to life.
A perennial familiar to most gardeners is the rocket golden-ray (ligularia stenocephala). Though considered a shade plant, this perennial will grow in a sunny location if given consistent moisture. The lovely textured leaves, topped by spikes of small daisy-like flowers create a nice rounded mound. Growing to 150 cm, Golden-Ray makes a bold statement.
Dramatic-sized hostas for the shade garden include giant plantain lily (also known as giant hosta), empress wu hosta and kimodo dragon hosta. These will grow to 140 cm or more, with individual leaves reaching up to 60 cm in diameter. Empress wu has bluish-green leaves, while kimodo dragon has green leaves that take on purple tones in cooler weather. Both cultivars make beautiful specimens when grown under large shade trees.
Roger's flower (astilboides tabularis) is a moisture-loving perennial that can grow to 120 cm. Although usually grown in half shade, this plant will adapt to a sunnier location if given plenty of water. The large leaves, up to 60 cm across, form a loose, open clump. The creamy white flowers, similar to false spirea, rise above the leaves in tall spikes. Roger's flower makes a wonderful specimen when grown on its own under open trees, or on the edge of water features.
Often overlooked due to its huge presence, ornamental rhubarb (rheum palmatum var. tanguticum) works well for both sun or shade. The large serrated leaves have a red tint all season. In late spring the plant is topped with spikes of pink or creamy white flowers. Ornamental rhubarb will grow to 150 cm in regular soil and can reach 180 cm in moist shade. This plant is great under shade trees, on the edge of ponds or streams, or simply as a specimen in the back or centre of a perennial bed.
Giant fleeceflower (persicaria polymorpha) is an old favourite that is starting to make a comeback in the garden. Giant fleeceflower will grow to 160 cm and is very heat- and drought-tolerant once established. These huge plants are covered in long lasting, large clusters of bright white flowers. This perennial will look its best when allowed room to expand.
A highly underused perennial, tall meadow rue (Thalictrum dasycarpum) is a Manitoba native that can grow to more than 150 cm in moist soil. While generally grown in full sun it will also tolerate partial shade. The showy panicles of creamy white, fragrant flowers are loved by both bees and butterflies. The bluish-green, columbine-like leaves create an airy feel that can soften the harshness of larger leafed perennials.
Another native perennial well-suited for the garden is tall coneflower (Rudbeckia laciniata). This perennial can produce huge specimens if grown in wet soil, often reaching 200 cm or more. The yellow daisy flowers give off a faint chocolate-like scent in hot, humid weather. Though large in size, tall coneflower will make a beautiful screen if allowed to develop to its full potential.
Culver's root (veronicastrum virginicum), a relative of the more common garden plant, Veronica, is rare in Manitoba, in both the wild as well as the garden. Growing to 150cm, culver's root is best planted in clumps. The tall spikes of white flowers glisten in the sunlight, adding an extra element to the perennial garden.
Grasses are also becoming more popular in the modern yard. While some varieties of grasses can be quite large, their light and airy growth habits add vertical interest without overpowering neighbouring plants.
Giant rye grass (elymus canadensis) is another native grass that will make a bold statement. Growing to 150 cm in poor soil, giant rye grass can grow to more than 200 cm in richer soils. A form found in the southwestern deserts of North America can grow to more than 300 cm in height with a spread of 120 cm or more. This is a great plant for hot dry areas where a quick screen is desired.
The bright autumn colours of miscanthus purpurascens (maiden grass or flame grass), especially when planted in groups, make a vibrant show in the perennial garden late in the season. Maiden grass will grow to 150 cm, with a narrow upright form. The leaves turn a fiery red-orange in the autumn, topped with beige seed plumes.
Another beautiful giant grass is giant eulalia (miscanthus giganteus). This perennial grass is often listed as 'the bamboo for the northern gardener' and can look very similar to the tropical grass. Growing to 300 cm, and very tolerant of wet soil, this grass makes a great herbaceous hedge. Giant eulalia also has more deer resistance than most other grasses.
While garden spaces seem to be more compact and limited, large plants can still find an important place in a gardener's plans. With large leaves, tall towering flower spikes, and overall lushness, these plants add more dimension to a yard. Add to this the bonus of needing fewer plants to create a stunning effect, and the reasons for using larger perennials become very clear.