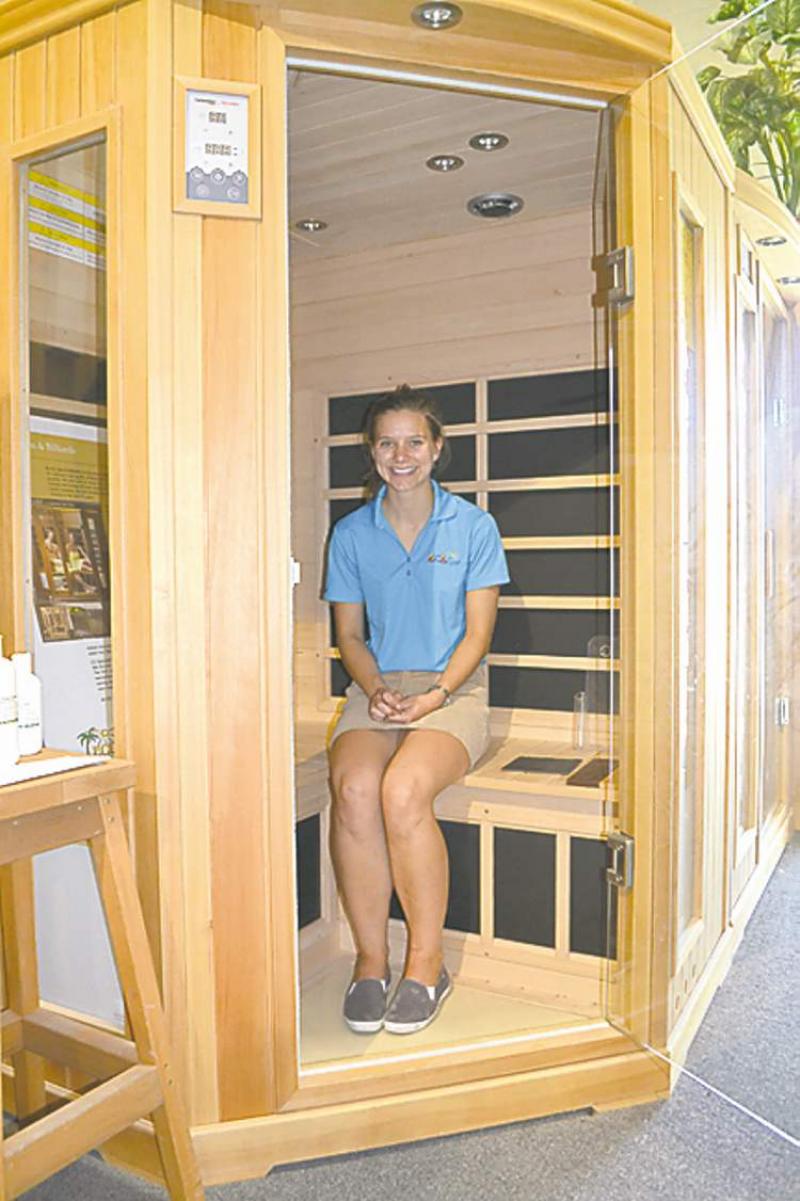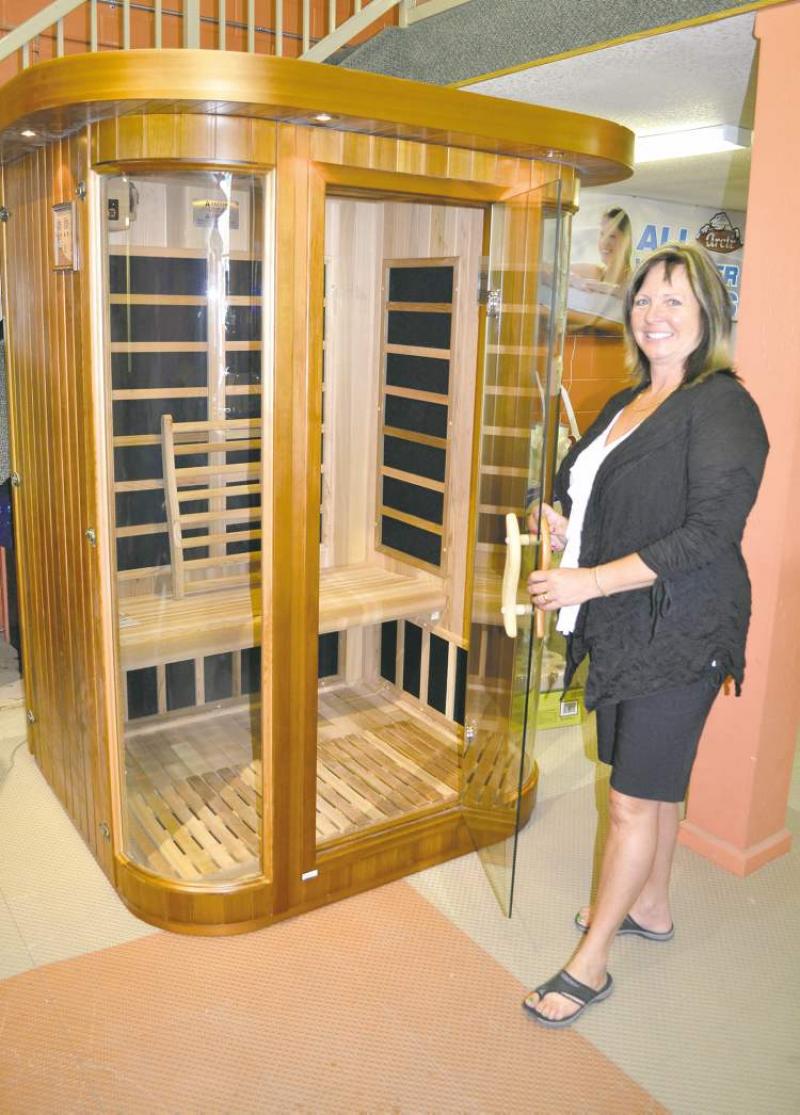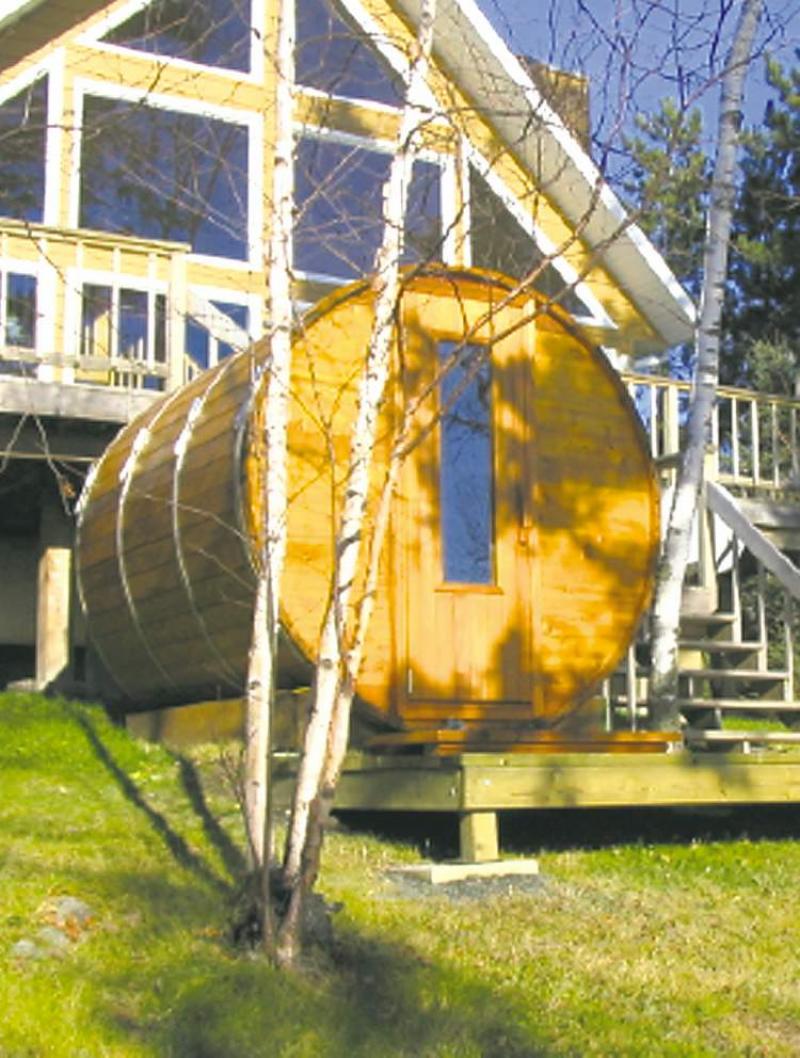 It's conjecture on my part, but I wonder whether the sweat lodge common to North American First Nations is a variant of the Siberian/Scandinavian sauna, the concept brought to this continent by the people who crossed the Bering Strait land bridge about 12,000 years ago.
I muse on this theory because there is a striking resemblance between the Siberian hiking banya, or sauna, and the North American sweat lodge. Both are domed-shaped structures built of supple branches covered with animal hides or, nowadays, heavy canvas or other suitable material.
Moreover, both utilize wood-heated rocks as a source of heat. Water is poured over the rocks to create steam to increase perspiration to cleanse body and mind.
A sweat-lodge experience is a demanding physical and mental ceremony designed to purify the body and encourage spiritual awakening. The sauna, on the other hand, has become a place where an entire family or group of friends can enjoy a relaxing social occasion, with the side benefits of physical and cerebral detoxification and other health advantages.
For people renovating a home or backyard, easy-to-assemble indoor or outdoor saunas are an excellent lifestyle choice because they can be added after the reno is completed and do not require extra plumbing, reinforced bases or, in most cases, special wiring.
A wide selection of saunas is available, from infrared single-person dry units to electric, wood-fired or hybrid multi-person, wet/dry models. But, no matter what style you choose, it's wise to learn the pros and cons of each type.
Let's start with far infrared saunas, one of the least-expensive and most portable indoor products on the market.
Liz Seymour, who owns Arctic Spas Manitoba with her husband Darren, sells several models of infrared saunas priced from about $2,400 to $5,500, depending on size. The cabinets are built of clear cedar, hemlock or a combination of both, and are so beautifully designed they don't look out of place in an open-concept main-floor living area.
"Our cabinets are available as corner or rectangular units, and most operate on a 120-volt, 15-amp wall outlet," Seymour said, adding larger three- or four-person units may require a 120-volt, 20-amp outlet.
(If the wall plug you want to use does not meet this requirement, it is inexpensive to have an electrician exchange a 15-amp for 20-amp breaker in your home's main panel.)
All the indoor infrared saunas sold by Arctic Spas consist of ready-to-assemble panels designed to snap together using hardware that resembles steamer-trunk draw bolts.
"If people are concerned about assembling their new saunas, we will do it for them for $250, which includes the delivery fee," Seymour noted.
The units include an ergonomic wood backrest, wood benches and interior and exterior digital control panels to adjust heat, set the time and vary the brightness of the interior reading light.
Also included is a wood floor and roof panel with a valance for three inset halogen lights, glass doors and side panels, a sufficient number of carbon-fibre infrared panels to "envelop the bather with soft and comfortable heat" and an AM/FM stereo and CD player that is MP3-ready, Seymour said.
On the pro side, Arctic Spas is a Canadian business that has developed an excellent reputation for its portable electric hot tubs. Although the company's foray into the sauna business is recent by comparison, the quality of their saunas will likely prove as enduring as their tubs.
The only concern I had was with the draw bolts used to hold the sauna panels together. They're rather unsightly compared to the finely wrought woodwork and gleaming glass that comprise the cabinets, and it's been suggested this hardware may not have sufficient clamping power to completely seal the cabinets against air infiltration, causing unwanted cold spots.
Be this as it may, it's difficult to go wrong purchasing an infrared sauna from a company known for the high quality of its products and outstanding service record.
Jay Breckman, of LCL Spas and Billiards, retails a line of Saunatec infrared saunas with an entry price of about $1,600 for a single-person unit, topping out at around $6,500 for a four-person model.
Some of the features that distinguish a Saunatec Premium Line infrared unit from its competitors are an integral latching system that eliminates unattractive exterior wall buckles, side-wall heaters extending to floor level, bench-seat heaters with on/off control, and in-floor heating systems with heated ceramic tiles. "These numerous sources of heat eliminate cold spots associated with cheap infrared knockoffs," Breckman said.
Saunatec offers a host of different styles, all constructed of clear, tongue-and-groove, vertical-grain hemlock or western red cedar and available in corner or rectangular cabinets, Breckman said, adding the company's E-Series includes a DVD player and a video monitor.
Premium Series models also include colour light therapy, with a choice of red, green, blue, yellow, turquoise or violet interior lighting to promote well-being through the psychological and therapeutic effects of colour.
The advantages of Saunatec infrared saunas are their inspired cabinetry designs, coupled with the no-see integral latching system, and in-floor and floor-to-ceiling heat panels. Moreover, the units are backed by a limited lifetime warranty from a company that is the largest sauna manufacturer in the world and has been in business for almost 100 years.
"Another plus is if you decide to sell your house but want to keep your sauna, you can disassemble in a few minutes and take it with you," Breckman added.
The only drawback is the possibility you may pay a slight premium for these infrared units since they're manufactured in the U.S., and the Canadian dollar has recently lost strength against its American counterpart.
Those who might worry about the side-effects of exposure to far infrared radiation may draw comfort from the knowledge newborns are kept cosy in incubators heated by infrared light, which is also emitted naturally by our bodies.
Claims for the health benefits of infrared saunas include cardiovascular conditioning, removal of toxins, improved skin conditions, higher caloric consumption, improved circulation and stress relief. When it comes to traditional, wood-fuelled or electrically heated wet or dry saunas, Northern Lights Hot Tubs and Saunas manufactures some of the world's leading health/recreation products here in Winnipeg.
"We started by making one-off hot tubs in a basement," said Northern Lights office manager Peter Moroz. "Now, we sell our hot tubs and saunas throughout Canada and the world, including the U.S., Australia, New Zealand, Belgium, Italy, Spain, Israel and many others."
Northern Lights markets a ready-to-assemble (RTA), barrel-shaped sauna of No. 1 clear western red cedar that is long enough for a tall person to stretch out and high enough to stand. The barrels are seven feet high, with a length option of seven or eight feet.
"Height and length are important features that set us apart from big-box retailers who sell a product that is less-expensive because it is small and cramped, with insufficient legroom to comfortably accommodate a grown-up," Moroz said, adding these cheap copies also have an inferior heater that will burn out after a few years of use.
It's not just size that sets a Northern Lights sauna apart from the competition. Quality is also a big factor in the company's success. Its attention to craftsmanship includes canoe joints (a radial edge that fits into a cove) to join the two-inch-by-six-inch staves that comprise the barrel, as well as glued tongue-and-groove joints to join the two-inch-by-six-inch boards that form the barrel's top and bottom (in this case, back and front).
If this isn't sufficient, the back and front walls are recessed into a through-dado joint that is cut a few inches in from the end of each stave. When assembled, three adjustable stainless-steel hoops placed at either end and in the middle of the barrel bind it tightly together.
"Our saunas come with a cradle constructed of rot-resistant wood that can be placed on a simple foundation of crushed stone framed by railway ties or some other suitable material," said Northern Lights vice-president Tim Musicky.
An insulated, pre-framed cedar door with a tempered-glass window, stainless-steel nail construction and solid brass hinges is also included. It's easily installed into a pre-cut opening in the barrel's front wall. Interiors have full-length benches on either side, duckboard flooring and a safety guard surrounding the heat source.
Musicky said outdoor, seven-foot models equipped with either a six-kilowatt surgical stainless-steel electric heater or a wood-fired sauna heater retail for US$6,900, and electric (7.5 kilowatts) or wood-fired eight-foot units sell for US$7,900. (Contact Northern Lights at 800-977-1674 for shipping costs.)
Seven-footers are considered six-person saunas, while eight-footers can accommodate up to eight people, Musicky added.
Northern Lights also makes a hybrid sauna that includes a traditional heat source and infrared panels so customers can experience the "wow factor" produced by the combination of far infrared and electric or wood heat.
The health benefits associated with traditional saunas are similar to those claimed for infrared units, with one exception: Because conventional saunas run at much higher temperatures than infrared ones, the inhalation of super-heated air may kill cold and flu viruses.
The pros for Northern Lights outdoor barrel saunas include exceptional overall quality, comfortable size, ease of construction and the availability of low-cost worldwide shipping. The company also offers a long-term warranty and an excellent service record. It's difficult to think of a downside, but perhaps an owner who erects a round sauna at the top of a hill might pay extra attention to building a secure foundation.
A roll in the snow is one thing, but a rollaway sauna is quite another.