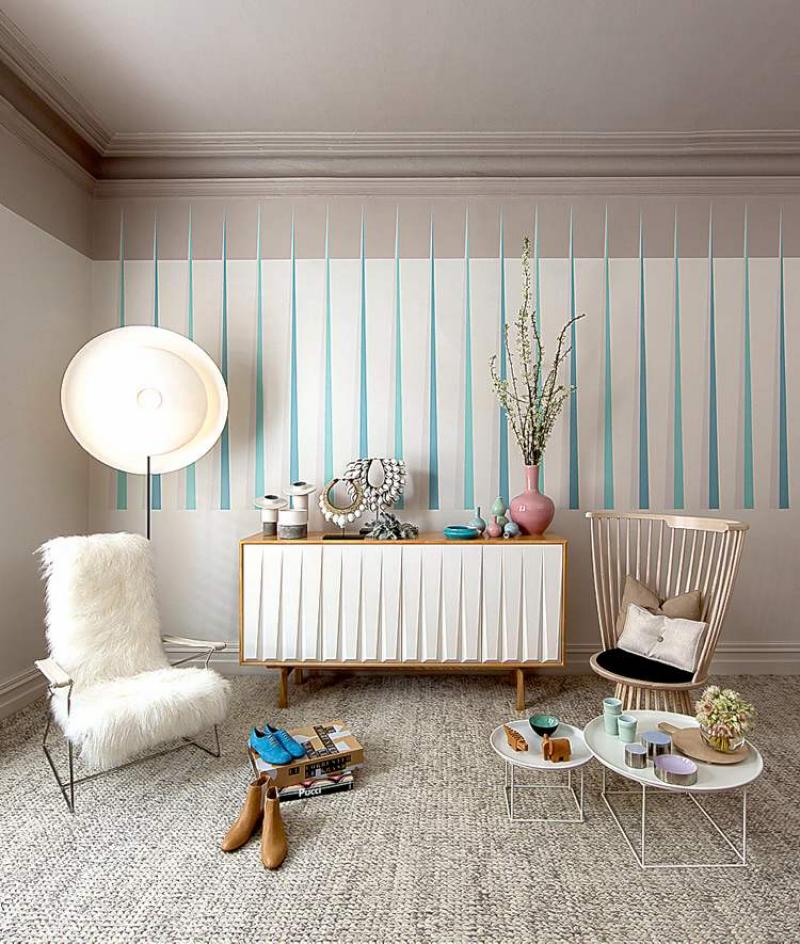 If you watch any decorating shows, you might notice a trend where teenagers and young adults are requesting their own hangout space.
Back in the day, we used a rumpus room or our own bedroom to entertain friends, but now it seems times are changing. Trendy teens desire an adult-like space, separate from the main family living areas, in which to hang out with friends.
Giving in to these requests can result in a positive stepping-stone to preparing young adults for a life in the real world. It can also reduce friction in the home caused by everyone vying for space in common rooms. Creating a teen hangout space can also alleviate loud music and video games from disrupting the entire household.
Providing teens with an adult-like retreat will no doubt give them a sense of pride, which in turn may persuade them to properly maintain and care for their personal space. Including them in the decorating and planning process is another good way to keep them on the right track. Even insisting they use their allowance or other earnings for anything they 'must have' will evoke a sense of pride and achievement, and support their creativity.
I remember fondly creating my own 'suite' in my small bedroom when I was 14. A family member was getting rid of a sofa bed, so I had it set up in my room to replace my single bed. Each day I could fold up the bed and have a sofa on which to sit and study or entertain friends. I used babysitting money to purchase paint and accessories and redecorated the room. I think that's when I got the decorating bug!
Finding space in your home for a cool teen retreat might be easier than you think. Our feature photograph, courtesy of Dulux Paints, features a small sitting area that might be in a loft or attic space or even a basement rec room. Sectioning off larger rooms, like a basement rec room, with hanging panels or decorative screens might also work. That unused guest room might fit the bill for a teen hangout, or even a corner of a large garage in the summer when the kids are out of school.
Once you've found the space, use funky, eclectic furnishings that are easy on the eyes and the budget. Look for pieces, like those in our photo, that are visually light to help keep the space from feeling crowded. Mixing and matching furniture and accessories can be affordable and fun. A cool paint treatment will give your teen's retreat tons of character and is an inexpensive way to create a hip hangout. Old furniture can be covered with fake fur, like the one in our photo, to help stretch the decorating budget.
An inexpensive swag lamp is a neat, temporary solution to lighting problems. Affordable woven mats can be added for warmth underfoot and even be painted with inexpensive craft paints. These mats can also be hung as separation panels or simply as art. If your teen is crafty, they might create their own area rug using a rug hooking kit and scrap wool from thrift stores. Teach your teens the value of shopping green by scouring thrift stores for fun accessories and donating items they no longer use.
Revamp an old bookcase with a fresh coat of paint to store CDs, DVDs and books. Window treatments can be made from items like colourful bed sheets, strings of beads, a rod of hanging mobiles or a semi-permanent window film, which can be removed easily. Take advantage of the array of fun wall decals on the market to create a focal point. Decals offer a great array of shapes, from sports scenes to the Eiffel Tower. If you feel your teen (and your family) would benefit from creating a unique teen retreat, think about how you can work together toward a positive outcome.
Follow-up
Further to my callout for your ideas on making your own unique clock in my Aug. 24 column, I received an email from Ken, who informed me he made a clock out of a drummer's cymbal. Awesome idea! Thanks for sharing.
connieoliver@shaw.ca