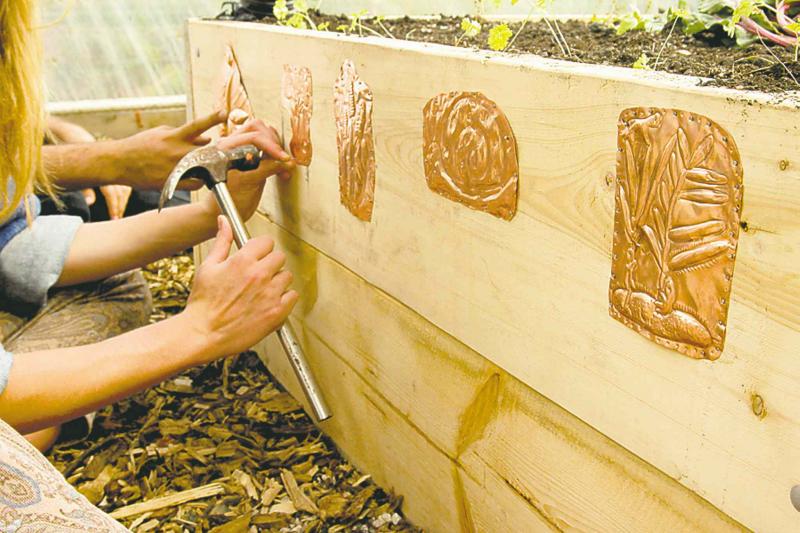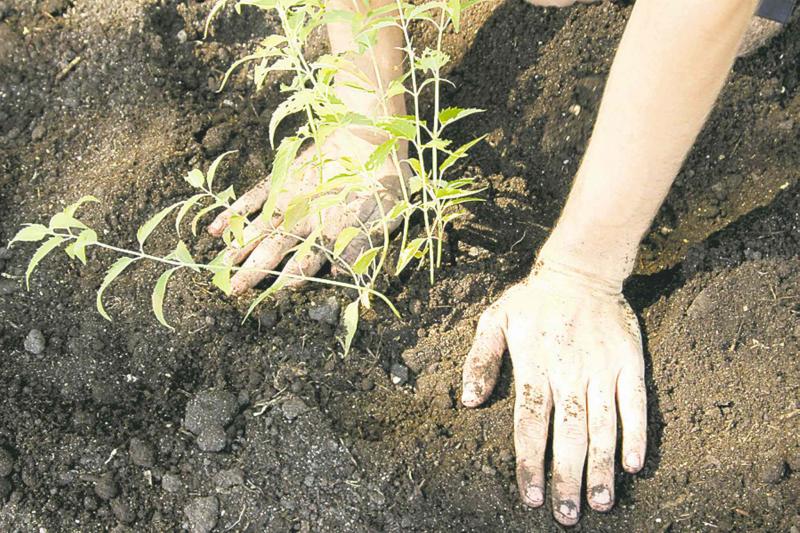 IF you haven't heard of permaculture, you can expect to see it popping up in connection with small-scale organic gardening and farming. But there's more to it than that just growing food.
Permaculture is a way of living more responsibly, mindfully and sustainably. It's a set of ideas that help guide us to a better life by using less energy, getting bigger yields and leaving a smaller footprint.
During the last 30 years, more people have turned to permaculture for new ways to grow as individuals, help others and build stronger communities. Because permaculture is becoming so popular, Sustainable South Osborne Community Co-operative and the University of Manitoba's department of sociology offered a course on it this summer.
Based out of the Riverview Community Centre, the two-week long intensive class was called Building a Community Commons: Urban Permaculture in Practice. The goal was to give students and the community a chance to get some experience with permaculture.
We began with an introduction to environmental problems and grassroots responses to dealing with them. But that was it for traditional classroom instruction. The rest of the course was all about practising permaculture. As a class, we designed a permaculture garden park, held community consultations, learned about finding funding and planned a permablitz -- an event where communities come together to create edible green spaces.
The second week of the course was spent in the field, bringing the ideas of permaculture to life by installing the new People Garden located behind the community centre. The garden got its name and sign thanks to the kids from a local daycare at an art workshop during a big celebration on the final day of the course. The name fits well with what we're trying to accomplish, too: permaculture demonstration sites such as this draw people in who can't help but want to get involved, help out and learn.
The People Garden features several permaculture design concepts. The paths throughout are made of wood chips. Under the wood chips are sheets of cardboard that cover flipped sod, a technique known as sheet mulching. We were able to keep the organic matter in the existing topsoil, plus we don't have to worry about grass growing back into the paths. By the time the cardboard decomposes, the grass in the flipped sod will have died. Eventually, the wood chips will also compost, and what we're left with is high-quality, carbon-rich soil.
The centre of the garden is a hoophouse. Hoophouses are very similar to greenhouses. They're metal-framed structures covered in soft plastic (instead of the rigid windows that are prone to break and expensive to fix) with a soil-bed floor. They are perfect for growing heat- and humidity-loving annuals such as tomatoes, cucumbers, eggplants, peppers and melons, or for extending the growing season. Beneath the wood chip paths that border the frame, we've slopped a waterproof lining into the middle of the garden beds in the hoophouse. This funnels rainwater runoff back to the plants inside, capturing rain that would otherwise drain away unused.
Outside of the hoophouse, we have a self-watering herb spiral. Limestone rocks hold the soil in place and build upwards rather than outwards. This makes the best use of the space and is easy to maintain, not to mention it looks beautiful and produces plenty of delicious herbs.
Next we have a set of three wicking beds. Wicking beds are raised garden boxes that can be easily seeded, weeded and harvested from. But what makes them special is that under the soil in the boxes is an impermeable barrier that serves as a reservoir that can be filled through an intake hose. As the soil dries, the water in the reservoir evaporates through it and keeps the plants watered. This design means we'll need to water far less often than regular raised beds. And to make the wicking beds even more charming, they are decorated with etched copper plates made by students in the course.
Another feature is our butterfly garden, planted with native perennials that are favourite foods to local pollinators. We also have a confider sapling treeline to break the prevailing winds, an apricot food forest, guilded berry bushes (each surrounded by communities of edible plants that work together to maintain soil health), as well as a nursery, which we will be selling trees from as a fundraiser for the garden.
We are in the process of planning for next year's course where once again U of M students from a variety of faculties and departments will join experts, neighbourhood residents and members of local organizations in practising permaculture in the community.
If you're interested in learning more or getting involved in our exciting permaculture projects, please visit www.sustainablesouthosborne.com.
Feel free to visit the People Garden behind the baseball diamonds at Riverview Community Centre (90 Ashland Ave.). We hope you'll come and see what permaculture has inspired in our neighbourhood, and what it can offer in yours.