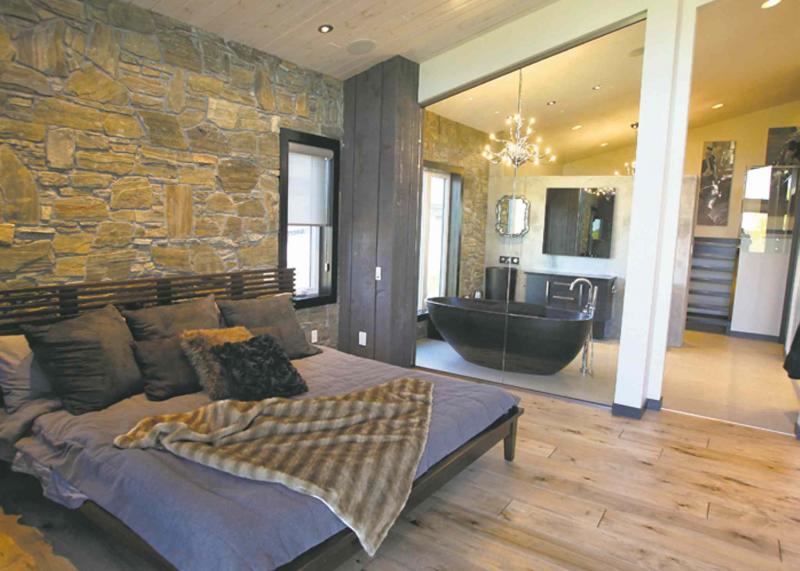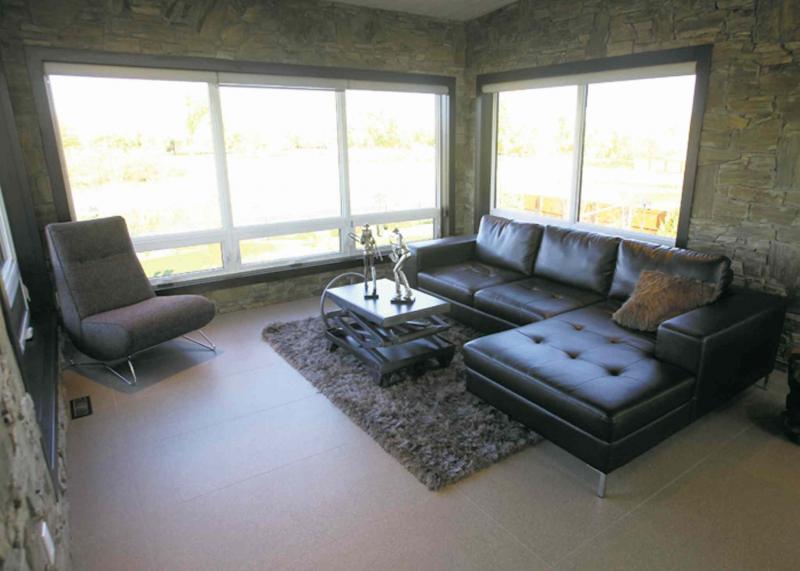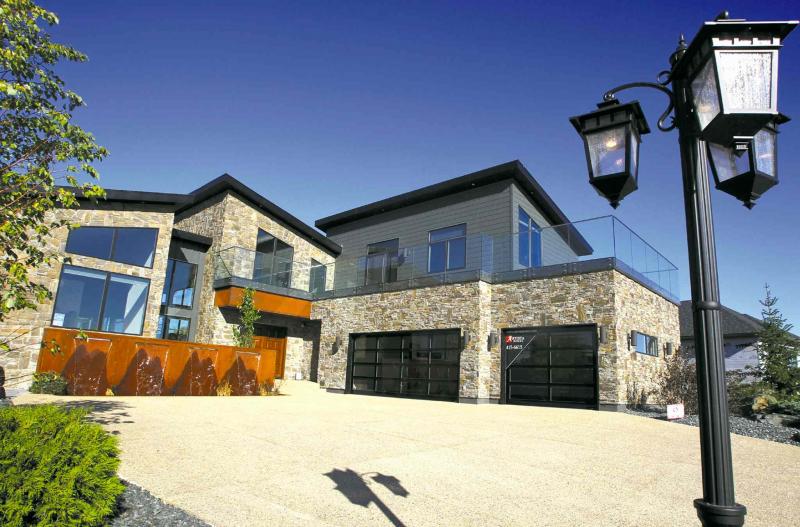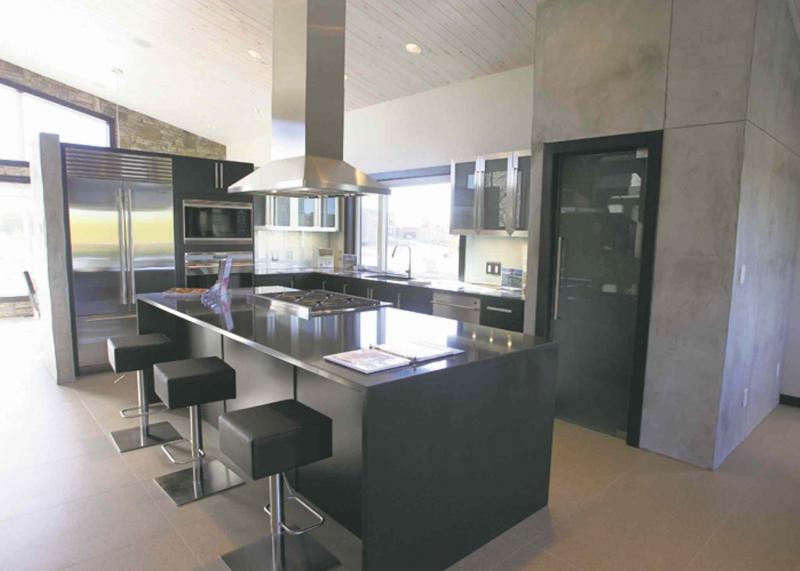 It isn't often it takes two years to build a home -- unless you're intent on building a masterpiece.
"It actually took one year to plan and design the home and then another year to build it," said Artista Homes' sales representative for 52 Deer Pointe Dr. (in Headingley's Deer Pointe Park), Royal LePage Alliance's Phil Amero.
"The setting was so spectacular, Artista's design team took their time to design a home that would capture it perfectly. It then took another year to put together all the different design features and materials. I think the end result made the wait well worth it."
Comprised of natural materials such as natural stone, concrete and distressed-wood pillars and beams, there's little wonder it took so long to piece the 3,474-sq.-ft. multi-level two-storey design together. Suffice it to say, that rather lengthy incubation period was well-spent; all the different design features combine to create a home that seamlessly combines wow factor and livability.
The home starts in a wide (about 12 feet) foyer lined in grey porcelain tile that's sunken four steps below the home's main level. As soon as you set foot on that main level, it's almost impossible not to go into sensory overload with all the different design features that hit you.
"As soon as you walk inside, you find yourself looking around at the amazing blend of rustic, modern and artistic touches -- floor-to-ceiling windows, exposed wood beams, natural stone work, glass and steel railings, concrete walls and whitewashed pine ceilings," said Amero. "There's a lot to take in."
The first area that catches your attention is the family room, which is packed with features: a 22-foot-high vaulted ceiling, floor-to-ceiling windows that showcase the playground-like backyard (more about it later) and gorgeous golf course/country views.
That's just the start, he added.
"Those are the features at the rear of the family room," he said. "Look to the right, and there's a concrete wall that provides a grey backdrop for a (black) powder-coated steel (ribbon-style) fireplace. Not only that, but the floor-to-ceiling windows are framed by the same natural stone that most of the home's exterior is clad with. Eight-inch, wide-plank hickory hardwoods finish off the area with a touch of class that ties in beautifully with the rustic setting."
A quick look around the great room reveals something else -- windows (literally) on every wall that very nearly make for a 360-degree view of the countrified surroundings. The formal dining room's front wall is outfitted with a huge picture window, while the kitchen has a big window over the double sink, the adjacent dinette area is set by more windows -- and the sunroom (placed between the kitchen and family room) is surrounded by three picture windows.
"Someone walking through the home during the Parade (of Homes) commented that it would be a pleasure to do dishes because of the great view," said Amero. "No matter where you go in the great room, there seems to be a great view. And while it's a bright, open-concept design, it's nicely segmented, too -- a centre staircase divides the family room from the kitchen, while a three-quarter wall divides the dining room from the kitchen, while still letting light flow in. The vaulted ceiling over the dining room and kitchen increases the feeling of space and maximizes light flow."
Meanwhile, the finishing materials create an interior feel that's equal parts modern and rustic. The natural stone, wood beams and hickory hardwoods provide the rustic elements, while finishes such as dark quartz countertops, dark charcoal maple cabinets -- offset by modern aluminum/tempered glass cabinetry and stainless appliances -- provide the modern feel.
A huge island (four by 10 feet), equally huge dinette area and (nearly) separate formal dining area make for a main living area that (when combined with the spectacular sunroom) is made for entertaining.
It's also a home that lends itself well to relaxing, as evidenced by the gargantuan, opulent main-floor master suite.
"The first thing you see is the view -- the moment you get up in the morning, you wake up looking out on to your little oasis out back, and all the beautiful scenery surrounding your backyard (golf course, trees). You get your own balcony, plus a bedroom with hickory hardwoods, your own private wet bar and a cultured-stone feature wall behind the bed," he said. "There's also a ribbon fireplace set in natural stone next to a big flat-panel TV across from the bed."
Speaking of comfort, the ensuite -- divided neatly from the bedroom by a clear, tempered-glass wall -- is all about providing a creative collection of creature comforts.
"There's a black quartz standalone soaker tub to soak in, a seven-foot tempered glass/tile shower with two rain-shower heads above, three-outlet body washes on either wall, a heated porcelain tile floor and a huge window with natural stone trim," Amero added. "And the black quartz, dark maple vanity with circular black sinks either side looks amazing with the concrete wall backdrop in behind. You even get a massive, two-level walk-in closet in behind."
The home doesn't end there, not by a long shot. A walk-out basement with over 2,000 sq. ft. of liveable space awaits with a fourth bedroom, wine cellar, open media area with 120-inch TV screen, huge windows that showcase the view out back (and that let in tons of light) and an exercise room with a view.
"This was a home that was worth waiting for," he said. "Artista's designers didn't want to leave out any detail, and I don't think they did. It's an amazing home from start to finish."
lewys@mts.net