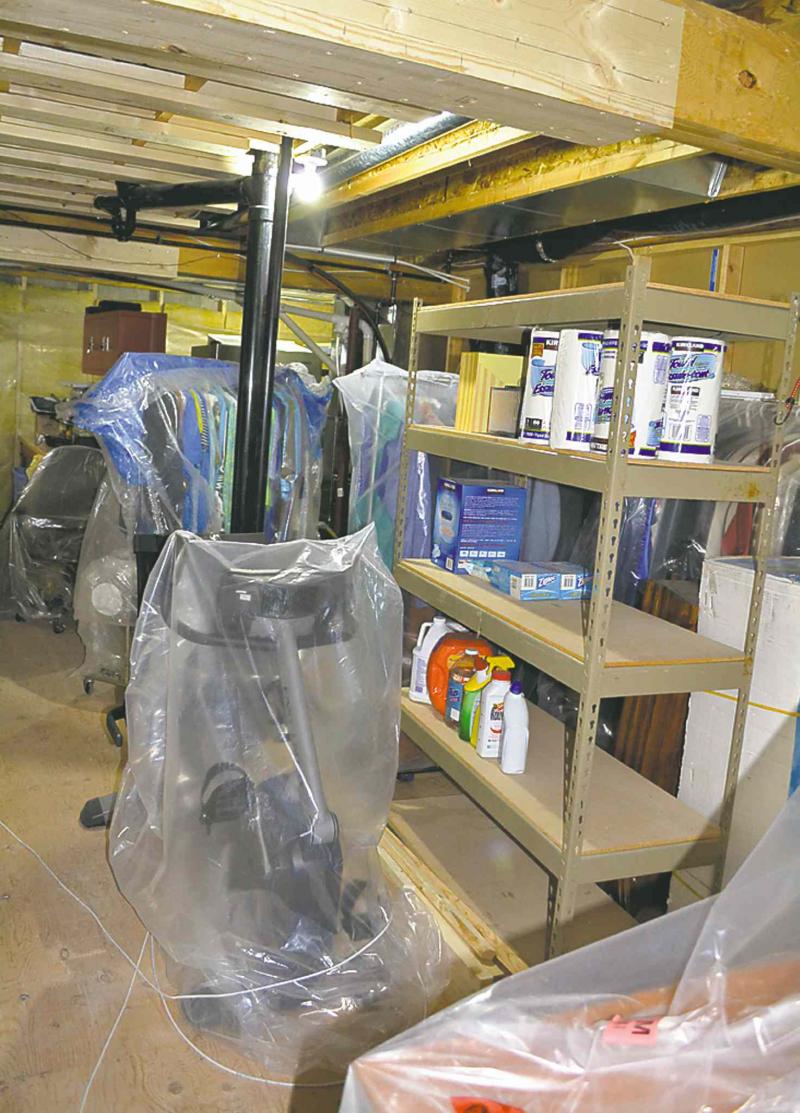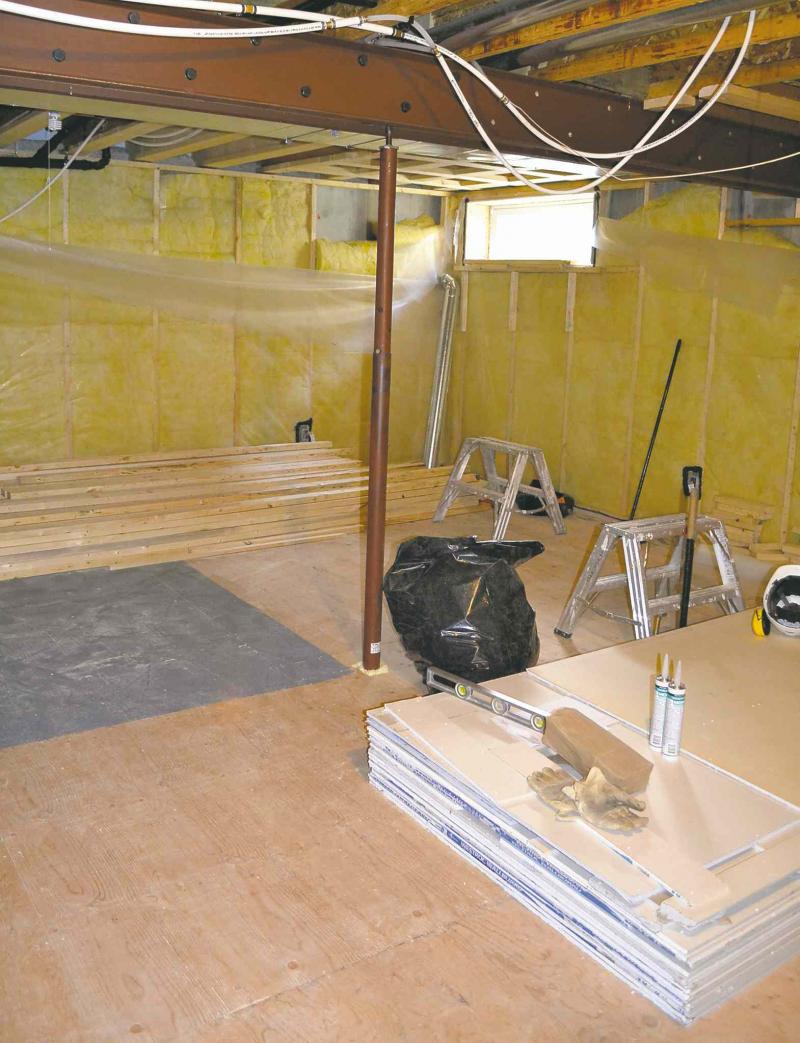 A home in the town of Birds Hill is about to undergo some major surgery.
The 15-year-old condo will receive a major basement overhaul to improve the structural integrity of the concrete walls, add more insulation where needed and provide the owners with extra living and storage space.
Condo owner Brian said the reno began in earnest when he attempted to fit a large pool table into his basement.
"I wanted to set it up downstairs, but when I took the measurements I realized there wasn't enough space for it there," said Brian, who recently purchased the condo with his wife, Donna.
The space problem was caused by a telepost that couldn't be removed because it was supporting a major weight-bearing beam in the basement.
The couple wasn't sure how to proceed. But, as fate would have it, they were in a store about to purchase carpeting for a former house they were renovating in preparation to sell when they met a professional renovator.
Explained Brian: "We had asked the salesperson whether we should lay the carpet before we started the reno or after it was completed. The young person wasn't sure how to answer. Then a man behind us piped up 'Lay the carpet last.'
"We got to talking, and it turned out that he was a partner in All Canadian Renovations of Winnipeg," continued Brian.
"That's not the way I normally do business," said Tony Teunis. "My work is by referral. But Brian and Donna appreciated my input and one thing led to another."
About three months ago, All Canadian was hired as general contractor for the job; Teunis's first step was to apply for a permit to replace an existing beam with a steel-reinforced one approved by a structural engineer.
"This allowed us to remove the telepost that was blocking the installation of Brian's pool table, which remains in storage," said Teunis. Brian added: "I was amazed at how this opened up the entire basement, leaving five feet of clearance around the pool table as well as room to install a wet bar, custom TV screen and cabinet, and a comfortable sitting area with plush sofas and chairs.
Teunis said his consulting structural engineer advised strengthening the basement ceiling with wood cross-bracing to prevent the concrete walls from flexing inward, a problem caused by some inconsistent building practices when the condos were constructed around 2000.
Though the walls had been framed, insulated and drywalled, Brian elected to remove the drywall and the existing fibreglass batts to examine the condition of the concrete underneath.
"We decided to recycle the fibreglass by fitting the batts between the joists in the basement ceiling and spraying the walls with polyurethane foam with a minimum R-22 insulation value," he said.
Even though it's a more expensive product, foam effectively prevents air leaks at the top of basement walls notoriously difficult to seal with other insulation products; foam also acts as first-rate moisture/water barrier.
After considering flooring options, Brian and Donna chose vinyl plank that looks like dark hardwood, has a lifetime guarantee and is extremely difficult to scratch, even by sharp-clawed pets.
"Commercial outlets use the flooring in heavy-traffic areas, so the quality of the product speaks for itself," said Brian, adding the planking will cover the entire 1,000-plus-square-foot basement.
"Small rugs will be used to accent areas such as the sitting room next to the bar," added Donna.
She said she is looking forward to the installation of a full bathroom, including a jetted tub and a custom-made, tempered-glass shower stall.
As she suffers from pain related to spinal and knee surgery, she said the tub will be a welcome addition to the basement, letting her luxuriate in warm water with soothing jets to message her sore spine and knee.
Brian said a large storage room for all the household stuff that has accumulated over the years will be another much appreciated benefit of the reno.
Though the ceiling material is still under consideration, Teunis said he prefers the look of drywall ceiling to that of a drop ceiling.
"It will ultimately depend on how much room we have to work with in each area of the basement. I want the living section to be well-lit with LED pot lights and a large, inset centre light to illuminate the pool table," he said.
The controls for a wall-mounted TV and other entertainment accessories will all be installed in a cabinet near the bar for easy access.
Some divider walls for the storage area and a larger hot-water tank for the jetted tub have already been framed, said Teunis.
As for advice to people considering a renovation, Brian said it can be testy at times, especially when a lot of stuff normally stored in the basement is strewn about upstairs.
"My best suggestion is to keep smiling and appreciate the small steps that take place over a span of a few days," he said, adding due to unforeseen circumstances, a renovation will generally take longer than anticipated.