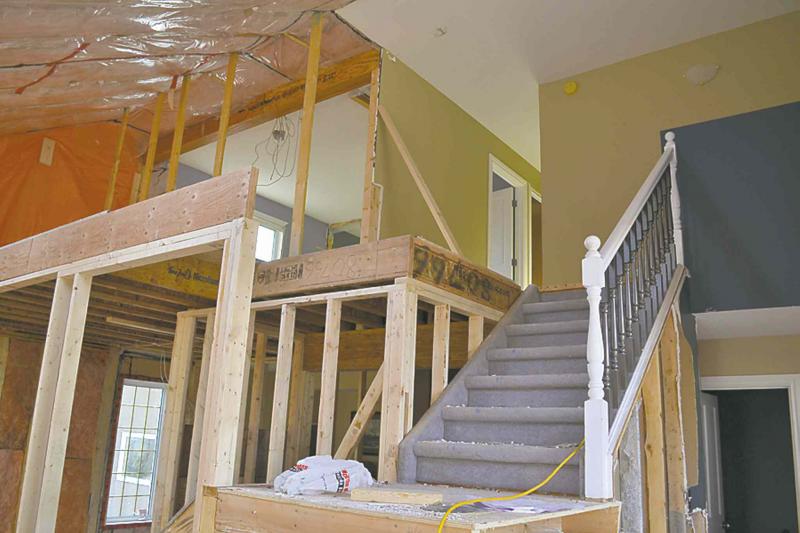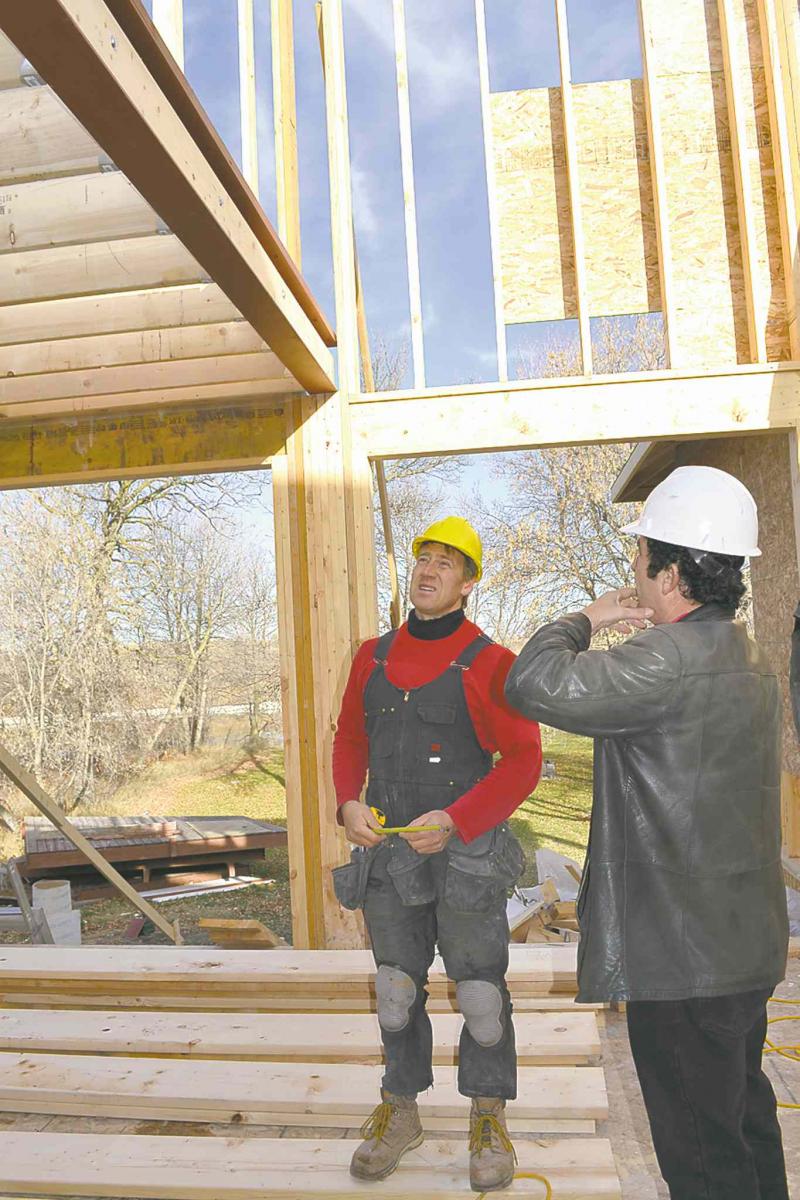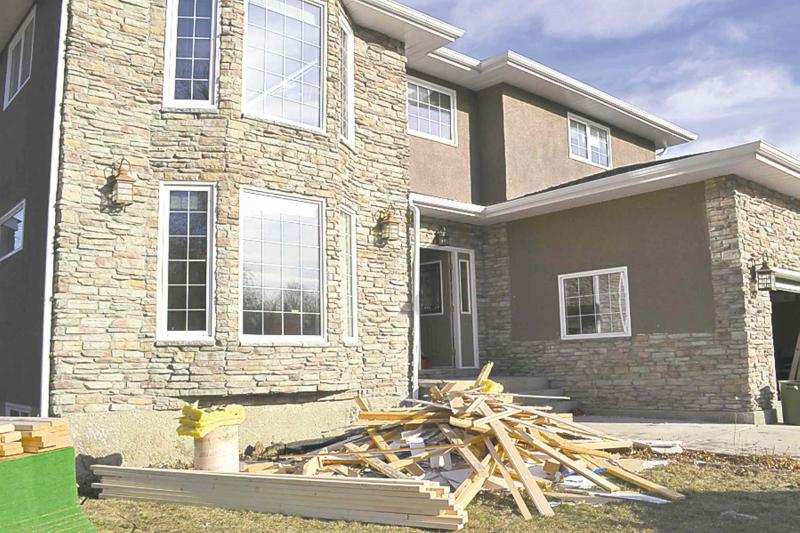 Some people refer to it as Tuxedo of the West, a lovely area close to the Assiniboine River near Breezy Bend golf course and Headingley. Oaks and maples line long driveways leading to spacious, beautifully appointed homes on large lots.
"In the past few years, this semi-rural neighbourhood has become a hot spot for people looking to build new homes or renovate existing ones," said contractor Larry Larwyn, owner of Larwyn Custom Homes Ltd.
Larwyn was hired recently to add a 1,500-square-foot addition to a 2,500-square-foot house on a large river lot close to Headingley.
The addition will include a second-storey bedroom with a panoramic view of the river, a cathedral ceiling enclosing the new and original home, an enlarged kitchen, a fun room for adults with a wine bar and funky, low couches, and a screened deck accessible by large, sliding, glass doors.
Another part of the reno will be a sunroom furnished like a cabin in the woods, including a fireplace and a few modern touches in keeping with the old-meets-new concept of the project.
"We call it the cabin room because the term sunroom doesn't reflect its rural ambiance," said Mark, whose sprawling property is more like a secluded acreage in rural Manitoba than a city lot.
"The project got off to a rocky start because the first contractor I hired suggested I consult an engineer who, as it turned out, didn't even bother to examine the building site, and the original designer was not on the same wavelength as my wife and I," said Mark, who says he would like to recoup some of the money he paid the engineer and designer.
Lesson learned: "People considering a renovation should do a lot of homework before hiring a contractor and the sometimes less-than-professional personnel," he suggests.
"After the initial fiasco, I spoke to friends and relations who had undertaken large renos in the past. As it turned out, many of them had hired Larwyn Custom Homes and all of them recommended Larry highly," Mark said.
One enthusiastic couple was Clint and Angie of A Maze in Corn in St. Adolphe, for whom Larry built a custom house.
"When Larry's engineer visited my property, he said the beams and foundation of my house would not support the new addition. Subsequently, concrete piles were drilled to bedrock and overhead steel I-beams were added to carry the increased weight of the new roof and upper floor," said Mark, adding it was a great relief to work with a true professional.
Interior designer Michelle Wiebe of W Design Group was hired on Larrys recommendation because her ideas were more in line with those of Mark and his wife.
Said Wiebe: "We made an immediate connection. We were on the same page to the extent that we were finishing each other's sentences."
The existing main door will be shifted to the left of the front elevation, allowing room for a larger foyer with a two-sided fireplace and more closet space.
She said the fireplace is one of many wow factors that will welcome and awe guests, making them feel warm and comfortable. Fireplaces will also to be installed in the great room, the cabin room and the ensuite bedroom on the second floor.
"The children will have separate bathrooms attached to their bedrooms. Much of the upstairs will be covered with carpet, though tile will be used in the bathrooms and a specially designed glass shower will be included in the ensuite," Wiebe said.
The palette throughout the house will include earth tones such as sands, light chocolates and driftwoods to match driftwood accents on the ceiling and other parts of the home. Most of the main floor will be finished with vinyl plank flooring because it resists scuffing and abrasion caused by the coming and going of an active family, and especially pets (the family has a large dog).
High-quality vinyl flooring has a figure that is difficult to discern from real wood and is often used by commercial stores in high-traffic areas instead of wood planks.
Wiebe said another wow factor will be a large kitchen island that will feature driftwood, granite and glass.
"It's going to be an outstanding piece that will really get people's attention," said Wiebe, adding all the cabinets will be handcrafted by a skilled woodworker.
The addition will almost double the size of the existing kitchen and allow room for a wall of glass, including special-order sliding doors that will open onto a screened deck.
"In the summer, these wide doors will be kept open to let the outdoor air blow through the house, cooling the whole area with fresh breezes off the river," said Mark, adding his hot tub will be incorporated into the deck.
He said once the trusses for the cathedral ceiling are hoisted into place by a crane and the new roof is sheathed and shingled, the plumbers and electricians will "work their magic."
A 200-amp service will be replaced by a 400-amp to handle the extra power requirements of a 4,000-square-foot house with lots of modern electrical amenities. A second gas furnace will be added to handle the extra heat load.
For the duration of the addition, Mark, his wife and two children are living in a rented house -- a good plan for anyone contemplating a reno, as glitches beyond the contractor's control do happen.
"I expect to wrap up this project by April, but materials do not always arrive on time, and sometimes an unexpected flaw in the original house must be fixed, holding up progress," said Larwyn, a 25-year veteran of the building and renovating industry.
Whether on schedule or not, this renovation promises to be a stunner as it progresses.
Watch for a follow-up to this reno in a few weeks.