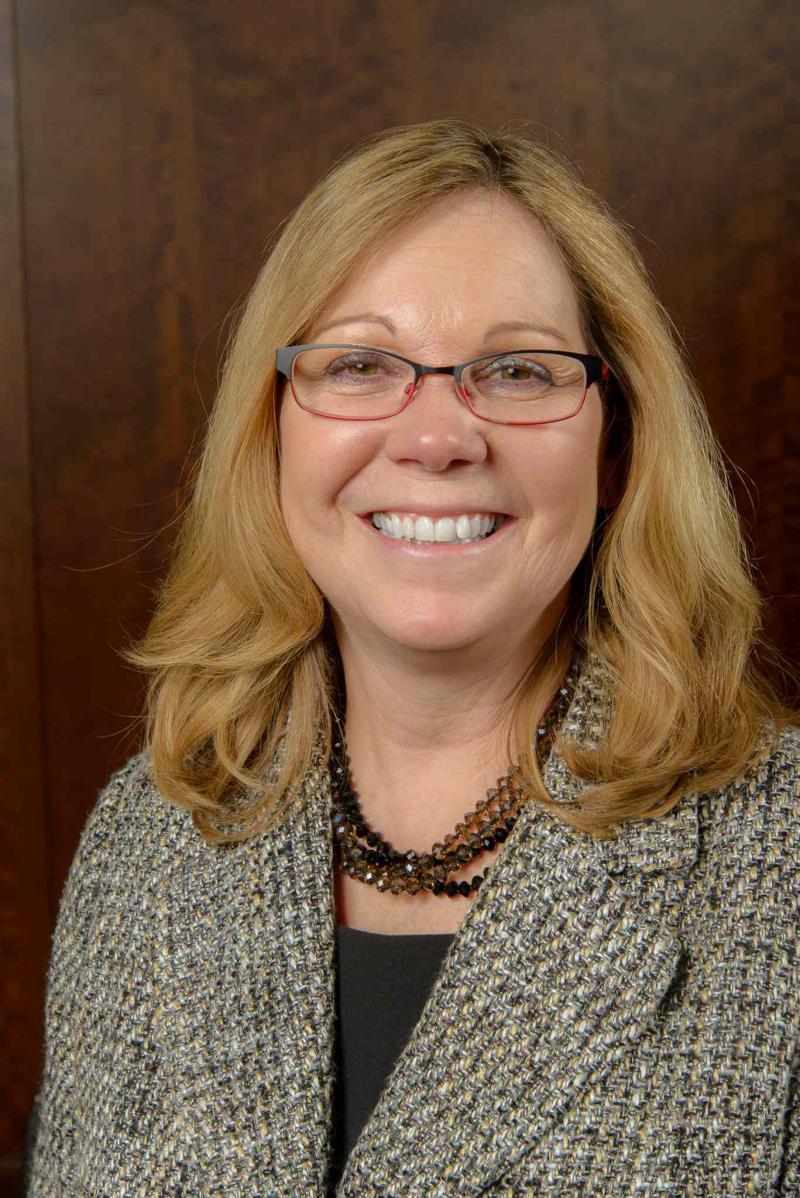 IT'S official: Glenda Sobie is the Manitoba Home Builders Association's first chairwoman.
According to MHBA president Mike Moore, Sobie -- the general manager at Ventura Custom Homes -- has made the transition from vice-chairwoman in seamless fashion.
"She just chaired her first meeting last week and didn't miss a beat," said Moore. "She had the board under control and the meeting was great. Conversation was productive and a lot was accomplished."
Moore said Sobie's ability to run a meeting smoothly didn't come as a surprise.
"It's actually her fourth year with the board. She started off as a member, then was second vice-chair, first vice-chair and now chair," noted Moore. "Due to that experience, she's well-versed in all the procedures of the association and has a good handle on what the association does. Not only that, but as general manager at Ventura, she has to have a broad knowledge base so she knows about new homes, building codes and training codes. She's also very good with people. As a result, she has universal respect around the table."
Sobie, who succeeds Qualico's John Daniels as MHBA chair, said she's thrilled to have ascended to the position.
"I'm absolutely honoured," she said. "It's been in the works for a while. It's been a three-year process leading to the appointment and I think I'm ready for the challenge. We've already had a reception where I was able to get up and make a speech and that went well. I have a lot of great support, and I'm very thankful for it, what I had leading up to becoming chair and all the great support that I'm receiving now."
She said her mandate as MHBA chairwoman will be multi-pronged.
"Of course, I will continue to work closely with the board and Mike," said Sobie. "At the same time, I'm going to focus on keeping homes as affordable as possible for consumers and will fight against the city's proposed levy on new homes. I'm going to be an advocate for educating people about what builders and developers already pay. We'll put the facts together, be in constant communication with city councillors and the province and will get Mike speaking on the issue. It's critical that we keep housing affordable."
That proactivity will extend to internal matters and the big picture, which involves ensuring the new-home industry's strong performance continues, added Sobie.
"The Canadian Home Builders Association is coming out with code changes, so I'll work with the board to let our members know exactly what they are and how they'll impact them," she said. "Education is the key. As builders, we have to know exactly what we're facing. Things like new-home levies and code changes have the potential to increase costs, which have to be passed on to consumers. As chair, I will be an advocate for affordability. If we can keep housing affordable, it will benefit both consumers and the provincial economy."
lewys@mts.net