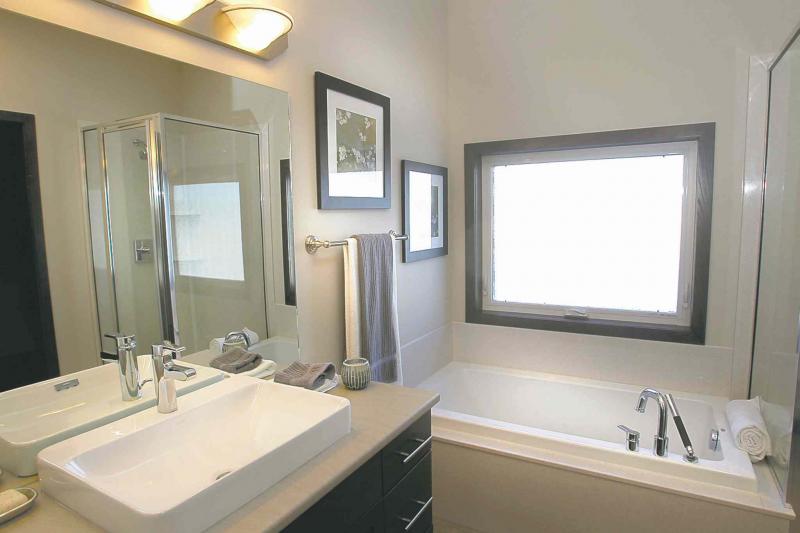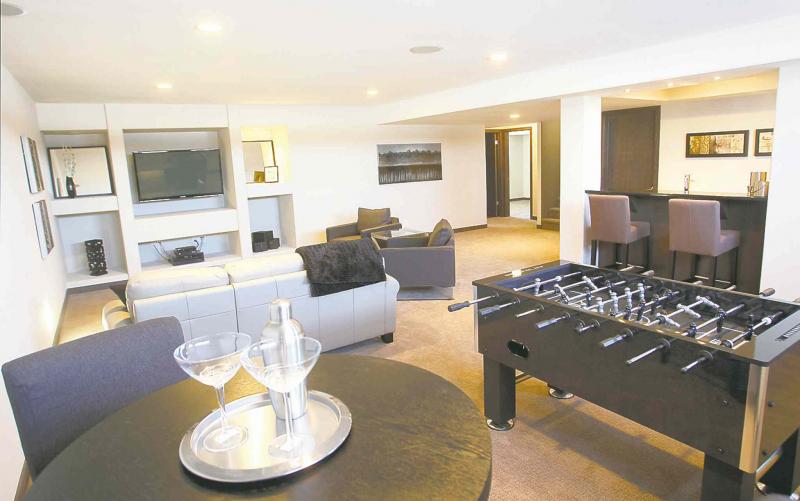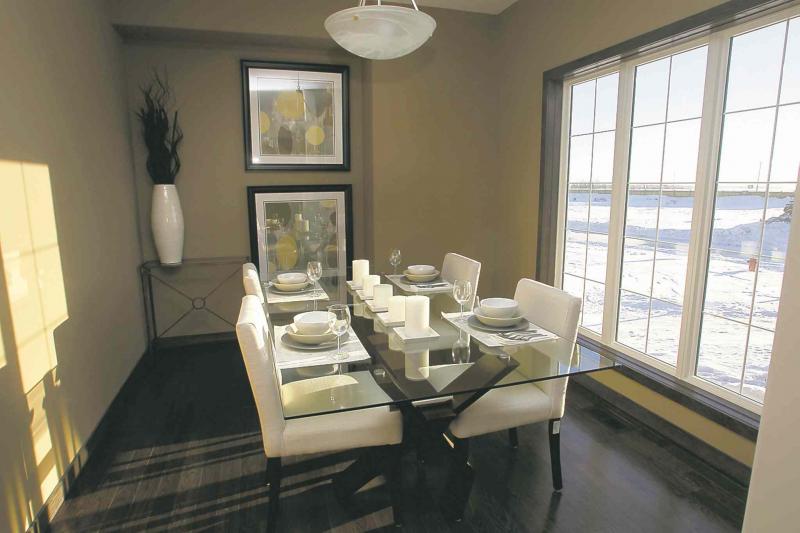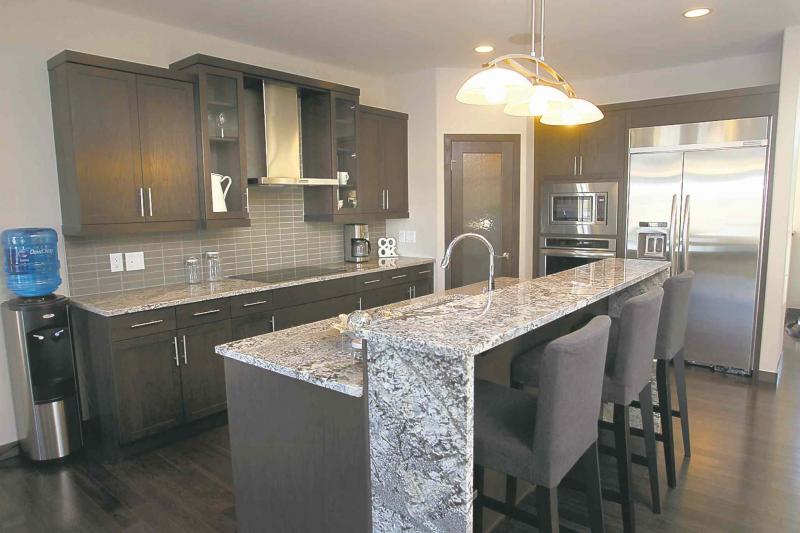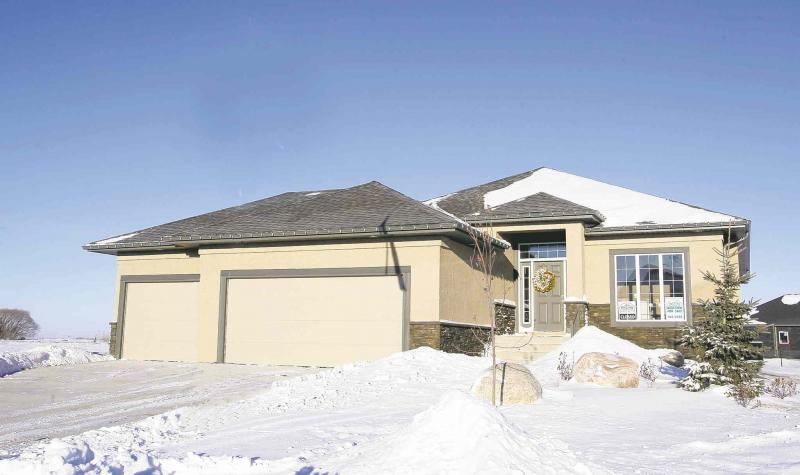 As a builder, it's all too easy to get caught up in creating new-home designs that are infused with wow factor at every turn.
When that happens, livability can be sacrificed. In other words, the home might look great inside, but lacks the functionality required to make day-to-day living as seamless as possible.
With that thought in mind, the design team at Parkhill Homes set about designing a bungalow with a simple floor plan steeped in quiet style and functionality. The end result can be found at 36 Casselman Cres. in Oak Bluff West in the form of a 1,740-square foot home situated on an extra-wide, countrified lot.
"The response from visitors to the home has been absolutely amazing," said Parkhill Homes' Lori Thorsteinson. "This is a design that has much to offer everyone, from the appealing low-maintenance exterior, to the fabulous interior detailing and logical floor plan. It's a home that offers an abundance of space; it's a perfect home for a large family or those with frequent out-of-town guests."
While the low-maintenance exterior and high finishing quality of the home are indeed impressive, 36 Casselman's inherent livability starts from the ground up. First, the home was built on piles with a wood structural floor. Second, the home was constructed on an extra-wide lot that's considerably wider than those found in the city.
Those two features -- which tend to fly under the radar -- play a huge role in the home's user-friendly design, said Thorsteinson.
"The wood structural floor makes for a lower level that's exceptionally warm, while the home's generous width makes for generous spaces," she explained. "Take the rec room. It's a wide-open space that's geared for entertaining with its media area (with gorgeous built-in entertainment unit) and games area, (black granite/dark oak) wet bar. We also put in two big windows, so it's a nice, bright space to entertain in."
Meanwhile, a bedroom wing that houses two bedrooms plus a four-piece bath is ideal for relaxation -- and providing the privacy and functionality out-of-town guests or teenagers desire.
"Both bedrooms are absolutely huge (with large windows) and they're tucked away in a nice, private area that's ideal for teenagers or guests. One of the bedrooms comes with a huge walk-in closet, and the bathroom is only steps away from both bedrooms. It's a huge area (with over 1,600 sq. ft. of livable space) that offers something for everyone."
That theme -- one of space, light and supreme functionality -- continues on the home's main level. In the great room, each space -- kitchen, dinette area and family room -- is well-proportioned. Of particular note is the kitchen, which features a modified galley design.
Thanks to that streamlined design, which includes an eight-foot island with raised eating bar for three -- ample space is left over for the dinette area (which seats four comfortably). At the same time, there's plenty of room to move about the kitchen with a four-foot-plus aisle between the island and cabinets/countertop on the opposite wall.
A generous amount of buffer space between the kitchen and dinette ensures the eating area is an entity unto itself. It also promotes freedom of flow between the two areas. Meanwhile, a large picture window in the family room, deck door to the rear of the dinette area (which leads to a fully covered deck) -- and large window on the dinette area's side wall -- allow loads of light to pour into the great room.
Additional light flows in from the front door through an oversized transom window above.
"The idea was to create a bright, warm space," said Thorsteinson. "The picture window in the family room -- whose focal point is a gas fireplace set in taupe tile -- not only lets in light, but provides a beautiful country view. Warmth comes from the interior finishes -- dark oak hardwoods, grey/brown countertops, dark oak cabinets, taupe tile backsplash and an earth tone colour palette (taupe/beige/white). Everything comes together to create a very comfortable space."
Comfort is also the theme of the bedroom wing, which features a unique (in a good way) design.
"We went with an angular hallway with a display niche in the middle to create a nice view, instead of just a bunch of doors. The layout is very efficient. There are two secondary bedrooms, a four-piece bath, laundry/mudroom (which provides access to the triple-car garage), and, of course, the master suite."
With mid-sized vertical windows positioned on either side of the bed to let in light, yet ensure privacy -- and dark oak hardwoods -- the master suite is a secluded space that encourages you to relax. That ambience is heightened further by a spa-like ensuite that's been outfitted with luxurious amenities such as a soaker tub set beneath a huge obscured glass window, heated (taupe) tile floor, corner shower and spacious walk-in closet with built-in storage.
"Again, everyone who's been through the home has loved the master suite," Thorsteinson said. "It's a big, bright space, and the ensuite features a nice balance between luxury and function. A neat feature is the window over the tub -- it pushes out to allow fresh air to come in."
In all, the simple design seen at 36 Casselman Cres. proves less can be more when it comes to creating a home that strikes the right balance between fashion and function.
lewys@mts.net