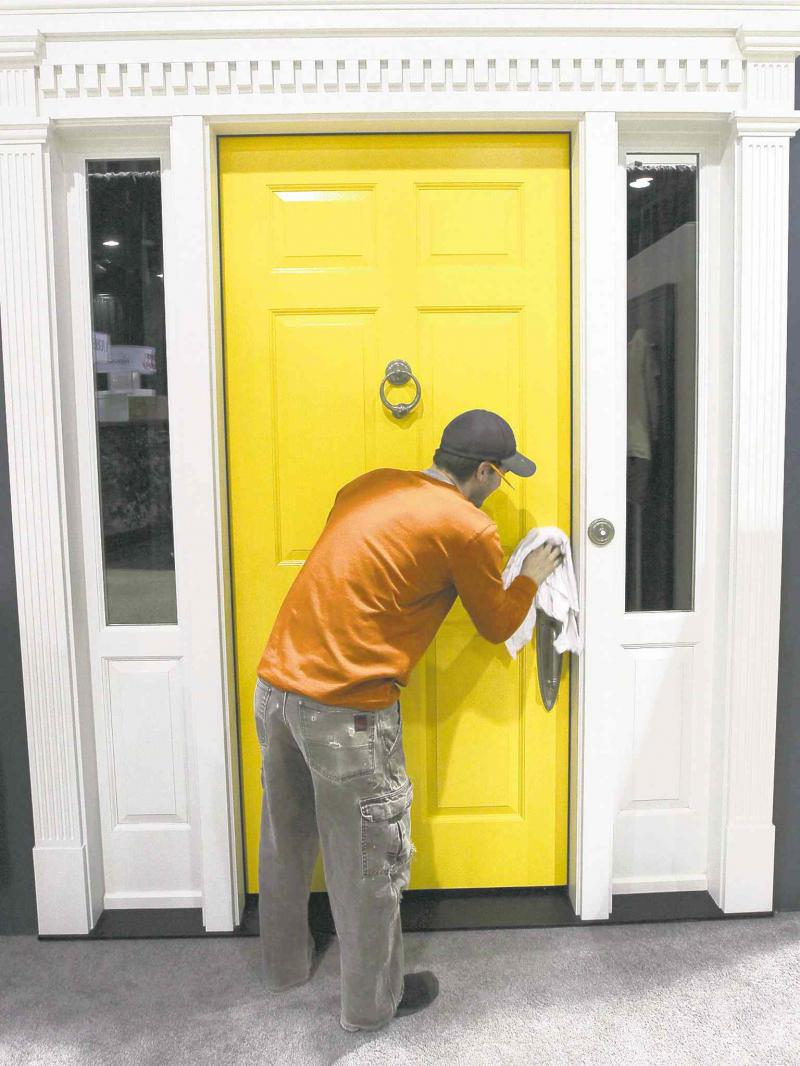 IF you need a break from winter's seemingly endless sub-zero onslaught, there's an event you might want to add to your to-do list this weekend -- the Kitchen, Bath & Renovation Show.
The 14th annual edition of the show, presented by All Canadian Renovations and Penta Spray Foam Systems, will take place Jan. 10-12 at the RBC Convention Centre Winnipeg.
As is always the case, the KBR Show will offer a welcome respite from winter and a chance for homeowners to turn their attention from the snow and cold temperatures to what they can do to create a living space that suits all their needs and wants.
"It's going to be a fantastic and informative three days," said KBR Show manager Jan Currier. "We've got lots of things planned. To start things off, two of the show's most popular features -- Ask a Renovator and Ask a Decorator -- will be back by popular demand. Show-goers truly appreciate the opportunity to have access to some of the city's best renovators and decorators, all under one roof."
The reason for the popularity of the two features is simple, she added.
"It gives people the opportunity to meet face to face with reputable members of the Manitoba Home Builders Association's (MHBA) renovation council and an experienced interior decorator," explained Currier.
"If you're dreaming of a renovation project and aren't sure where to start, KBR is the best place in Manitoba to meet with the professionals that will take your plan from an idea to completion. Our designer in residence (Inclusive Design Group's Sherry Cowlthorp) will help you through all of the decisions associated with great design. The advice you get can be invaluable. Best of all, it's free."
The 2014 edition of the KBR Show will also feature the Lifestyle Stage, sponsored by CJOB 680.
"Whether you're looking for information or entertainment, there's something for everyone," she said. "Chef Rob (Thomas), host of the Main Ingredient on CJOB, will be on hand to show how to create a host of delicious dishes that all foodies will enjoy (Saturday at noon and 4 p.m. and Sunday at 1 p.m.). CJOB's Geoff Currier will host an hour-long Ask a Renovator round-panel discussion, where consumers can get great advice on their renovation through the eyes of the renovator and the homeowner."
The Lifestyle Stage events don't end there, she added.
"We will also have a presentation from the Oliv Tasting Room -- A Little Taste of South Africa -- that will run at 4 p.m. on Friday and Saturday at 11 a.m. All-Canadian Renovations will also be on hand to present the Process of the Renovation, which will shed light on all the different elements that go into performing a renovation, no matter whether it's big or small," Currier said.
"And Penta Spray Foam Systems will host a segment called What's Keeping You Warm? at 3 p.m. on each of the show's three days. With the cold weather we've encountered recently, you won't want to miss this one."
Attending the show can prove rewarding, not only for the design ideas gained but also for what lucky show-goers may win.
"Once again, we have a grand prize raffle for $10,000 in kitchen cabinets from Springfield Woodworking. Tickets are two for $5 with 100 per cent of the proceeds going to Variety, the Children's Charity of Manitoba. Listen to Fresh FM or look in the Winnipeg Free Press for a chance to win a two-night stay at the Delta Winnipeg's new Moderoom by telling us why you need a break from your renovation."
Perhaps the best feature of the KBR Show is that it's affordable. A one-day general admission ticket can be purchased at the door for $12 (plus Ticketmaster agency fee), while seniors over 65 can get in for just $8. Children 12 and under accompanied by an adult will be admitted free of charge.
While it may be cold outside, the show is a hotbed of new products and services to make your house the home of your dreams. For more information about the Kitchen, Bath & Renovation Show, visit their website at www.kitchenandbathshow.com.