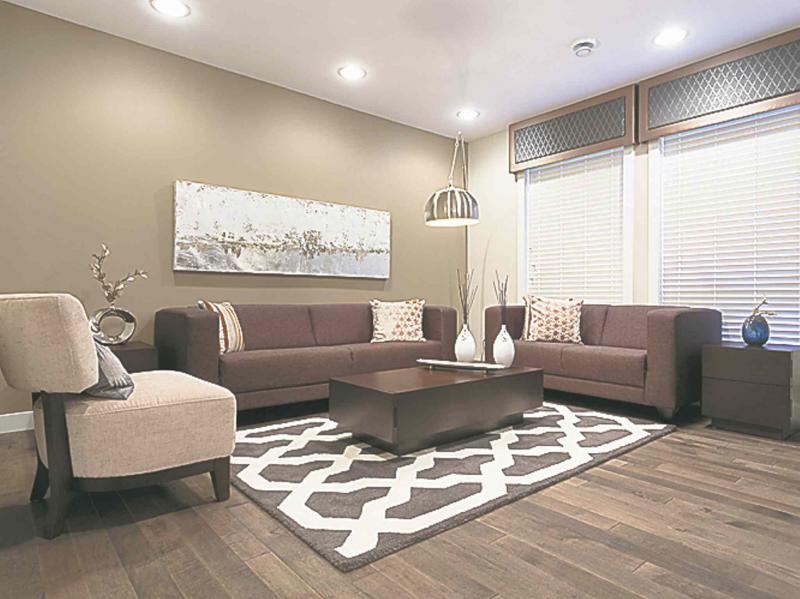 If you're a prospective new homebuyer, it's no secret home ownership isn't a cheap proposition.
Whether you buy a resale home, new home or a condominium, prices can be steep, with dollar value only fair to middling. Having to perform upgrades and repairs to aging homes, landscape new ones (often front and back) or pay exorbitant condominium fees are only a few reasons owning a home can come with a hefty price tag.
With that in mind, A & S Homes came up with a fresh concept in Waterford Green, north Winnipeg's newest emerging community. Called Waterford Landing, the project will incorporate townhomes (four buildings of four units, one duplex-style building) into the community's blossoming framework to offer homebuyers unsurpassed value for their dollar.
"These townhomes will offer homebuyers a chance to own their own property," said A & S Homes' Frank Spezzano. "Because they aren't condominiums, there won't be any condominium fees associated with the units. Our objective with this project was to bring a product to the market that would allow the average person to have all the amenities they want and need in an affordable, single-family attached home."
Ken Smith, with Century 21 Carrie.com, the A & S sales representative for Waterford Landing, said the townhome project, to start construction in mid-March, will offer exceptional value.
"The units, which will come in two sizes -- 1,270 square feet and 1,484 sq. ft. -- are going to be conveniently designed, low-maintenance homes that come with architecturally designed front landscaping and a deck on the back of the home," Smith said. "Basically, they're going to be ready to move into. Exteriors, which will feature cultured-stone trim, pre-finished wood trim around the windows and aluminum door cladding, will be as close to zero maintenance as you can get."
Inside, the townhomes will have an open-concept floor plan that maximizes space, light and style.
"The interior atmosphere is going to be very livable due to all the space that the floor plan provides," Smith said. "Flow is going to be excellent, and all kinds of light will shine in through big, well-placed casement windows. There will be a centre-island kitchen, and standard finishes are going to be beautiful and high-quality -- dark oak cabinets, 40-ounce carpeting, vinyl flooring and laminate countertops. Buyers will have the option to upgrade to maple cabinets, quartz countertops, tile backsplashes and laminate hardwood floors."
He said the units, which will feature three bedrooms plus a second-floor laundry room, will offer even more value in the form of a well-appointed living room and a feature not always found in townhomes -- a full basement. And the garage will not be a mere add-on.
"In addition to the deck and front landscaping, each townhome will come standard with a gorgeous fireplace and built-in entertainment unit in the living room, plus a double garage.
"The full basements, which will offer about 500 square feet to develop in 1,270-square-foot units, even more in the 1,484-sq.-ft. homes, will come with eight-foot ceilings, silent-floor joist system and roughed-in plumbing, and will have a Delta wrap-membrane foundation to ensure they stay high and dry. The homes will also be built on piles and will have 30-year shingles."
Most importantly, the townhomes will be affordable, with prices starting at $314,900 including GST, garage, deck, front landscaping and the fireplace with built-in entertainment unit.
"These townhomes have been designed to offer affordable, functional style," Smith said. "They're going to deliver lots of livable space, a ton of storage space (garage, basement) and will be a place where you can live comfortably no matter whether you're a young family starting out, empty-nesters or have a big, active family.
"Even with basic finishes, the homes are going to be really nice. They represent upscale home ownership at an affordable price and are going to be built by one of Winnipeg's premier homebuilders in one of the city's most exciting new communities."
For more information on Waterford Landing, visit www.kensmithcentury21.com or call Ken Smith at 204-987-2100 for more information.
lewys@mts.net